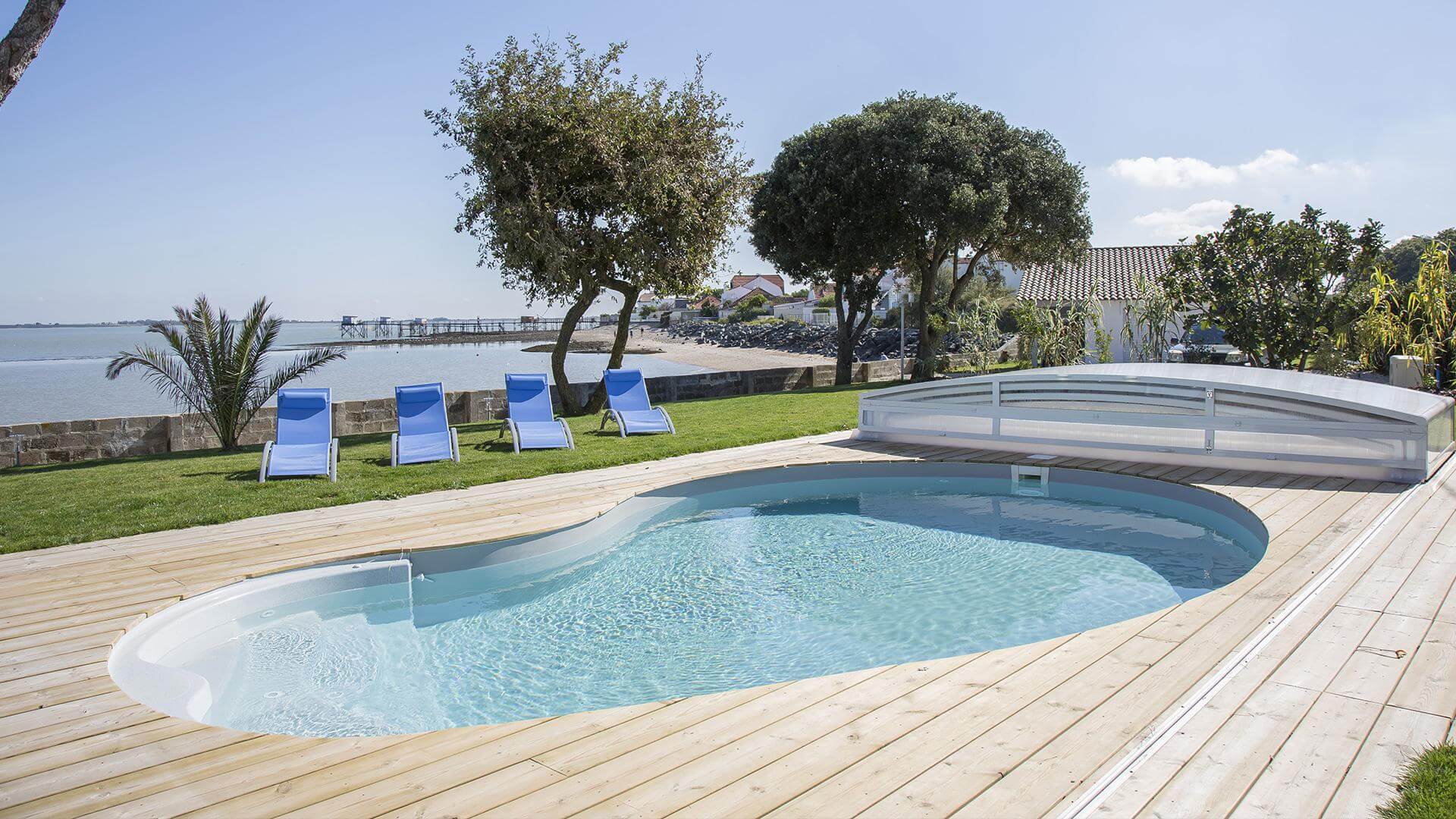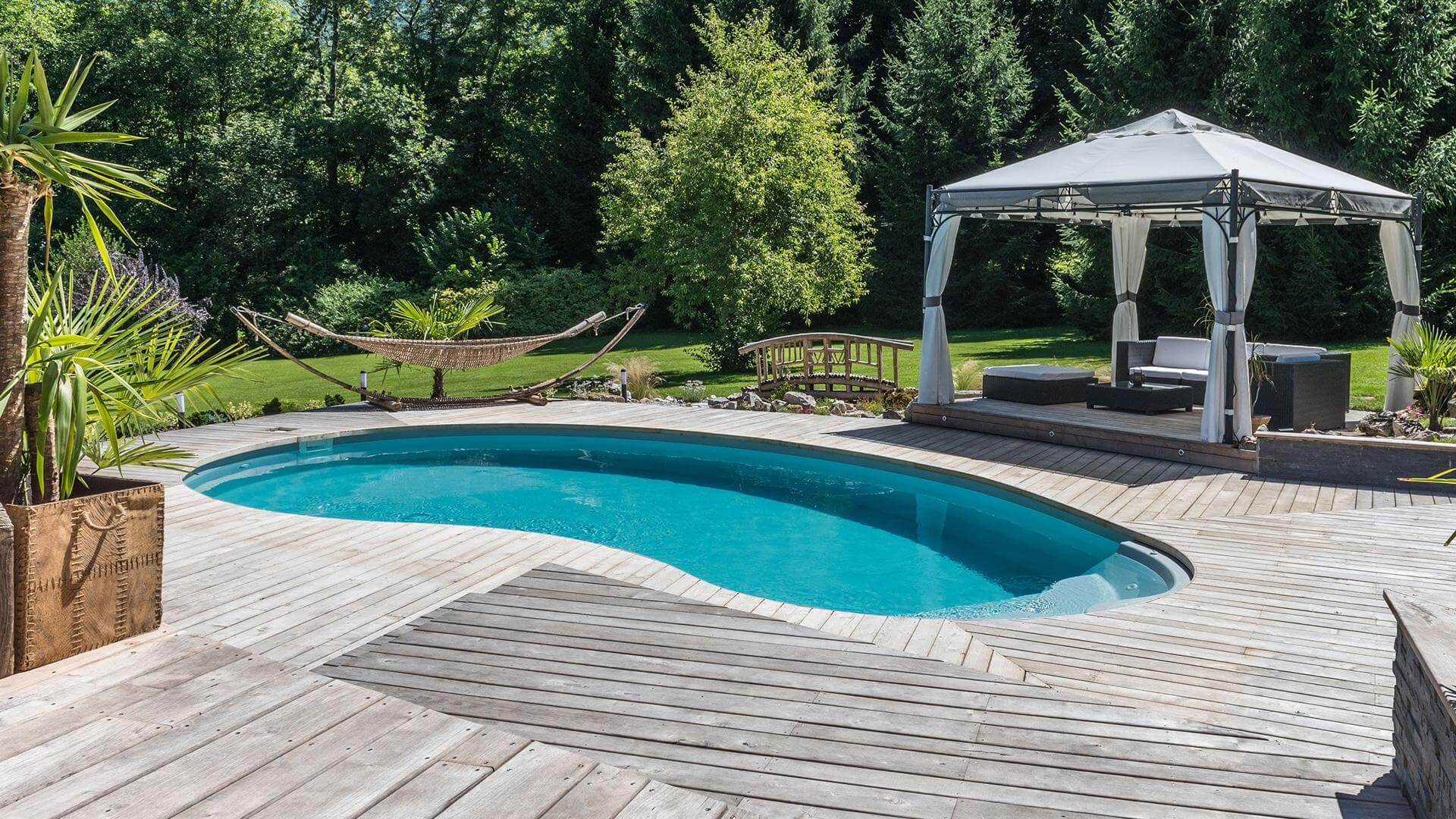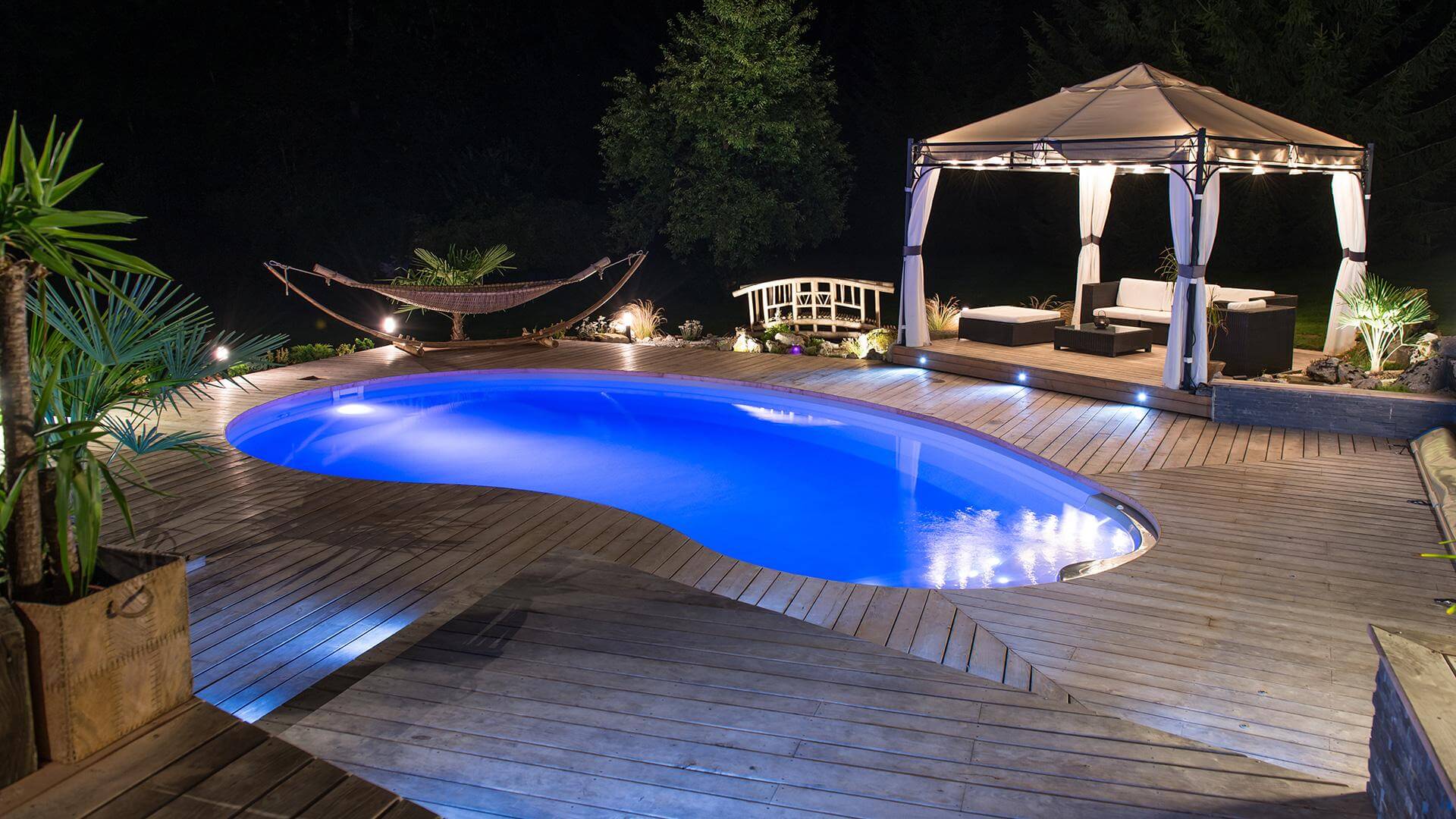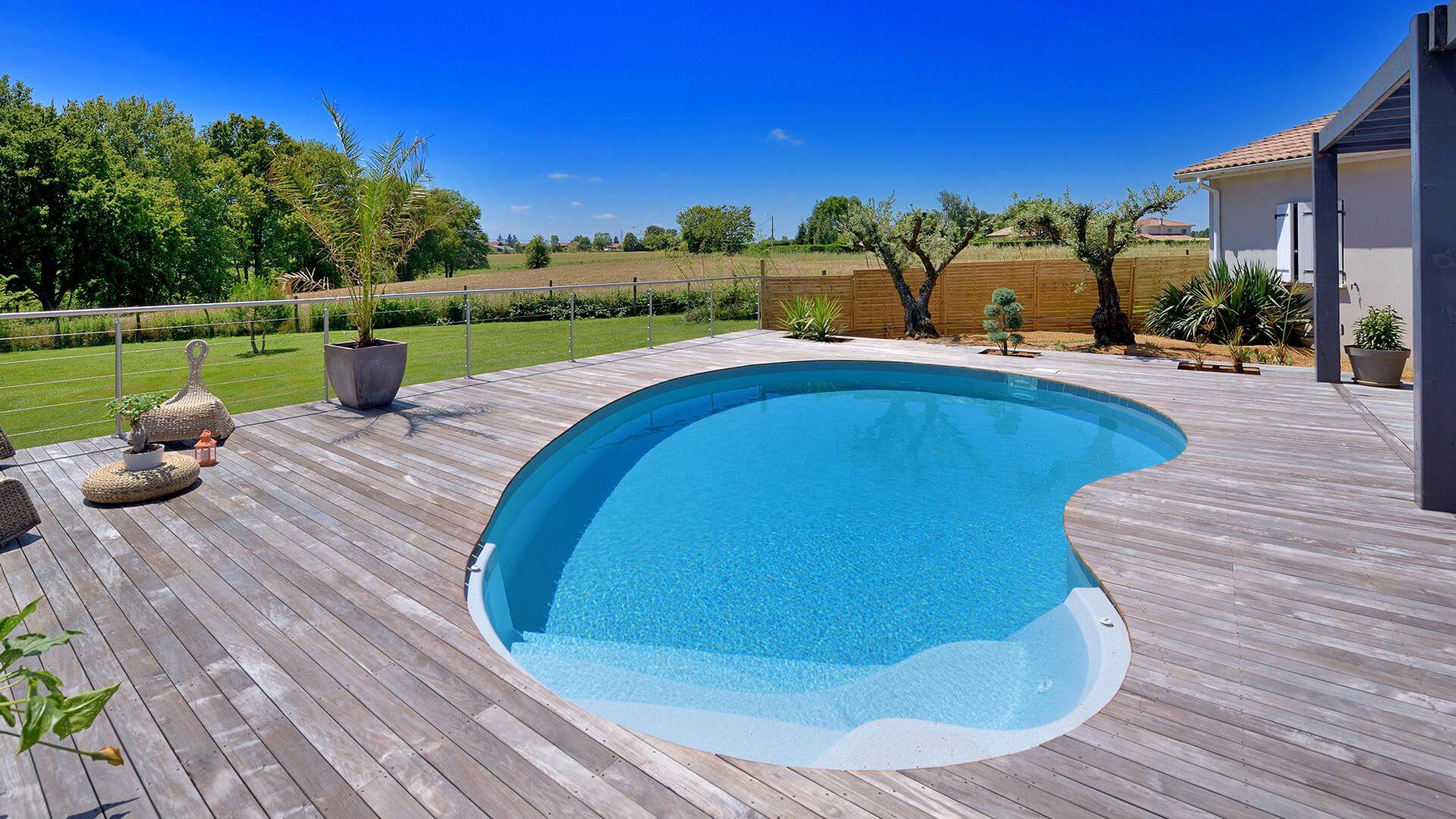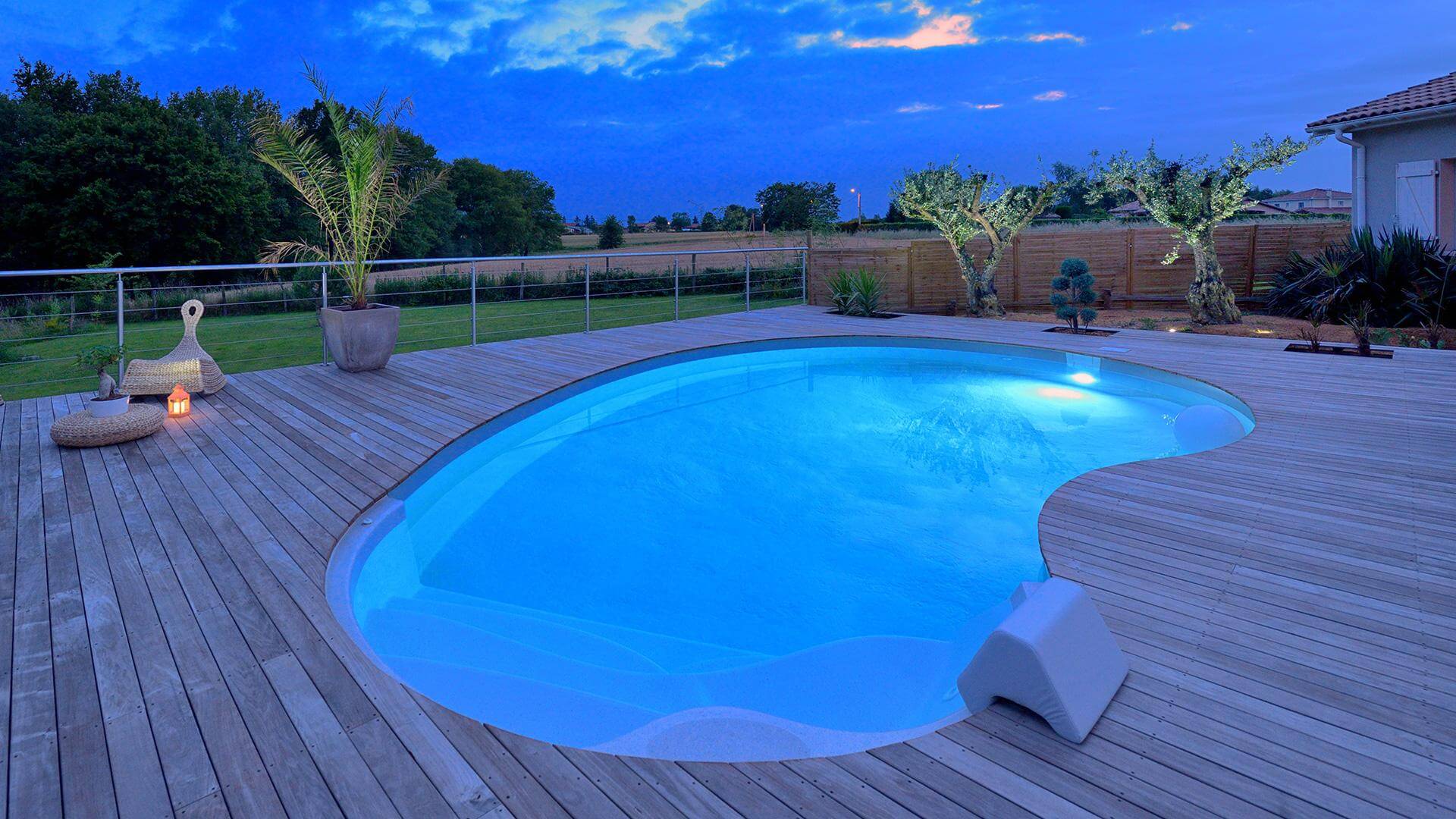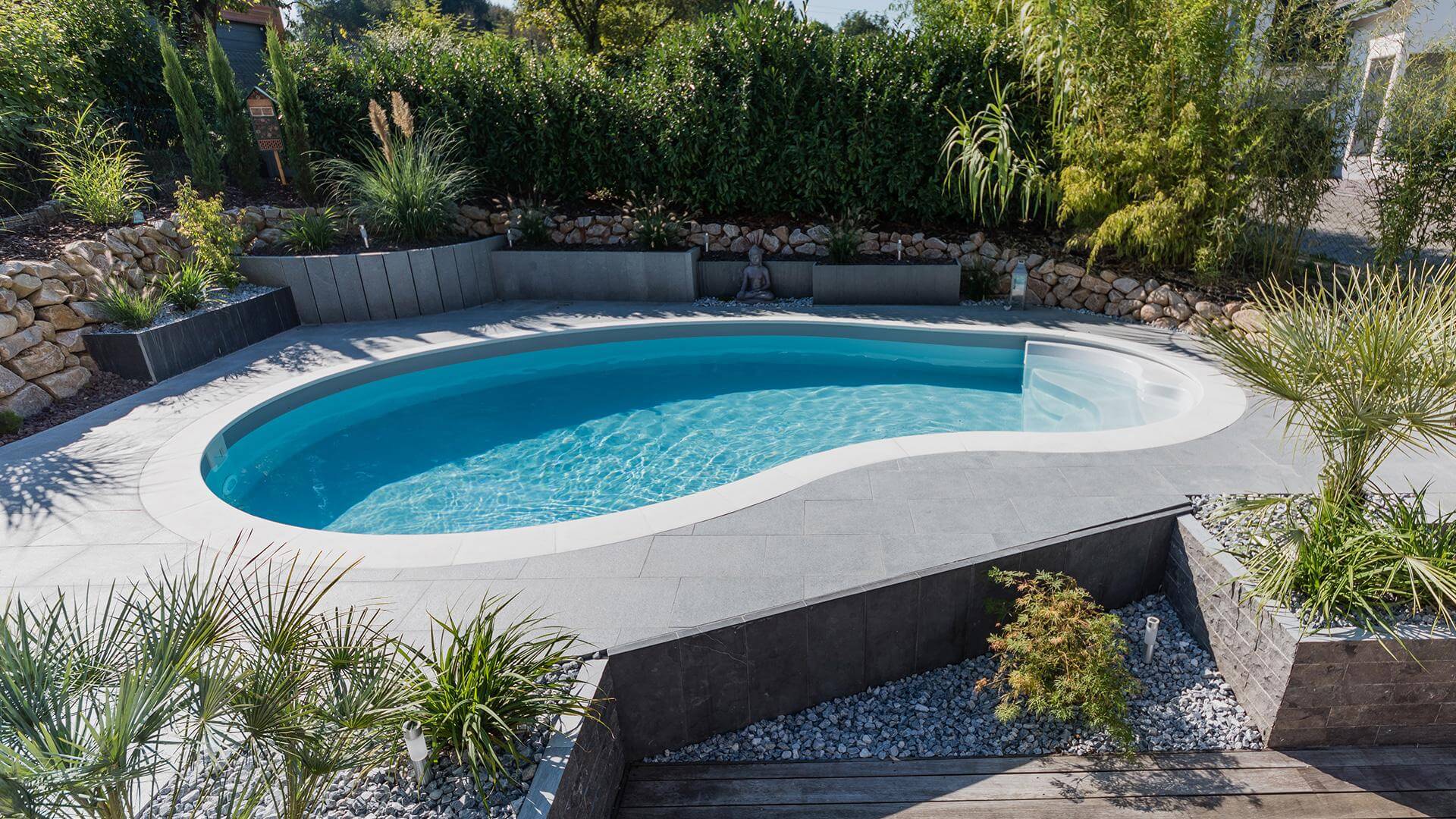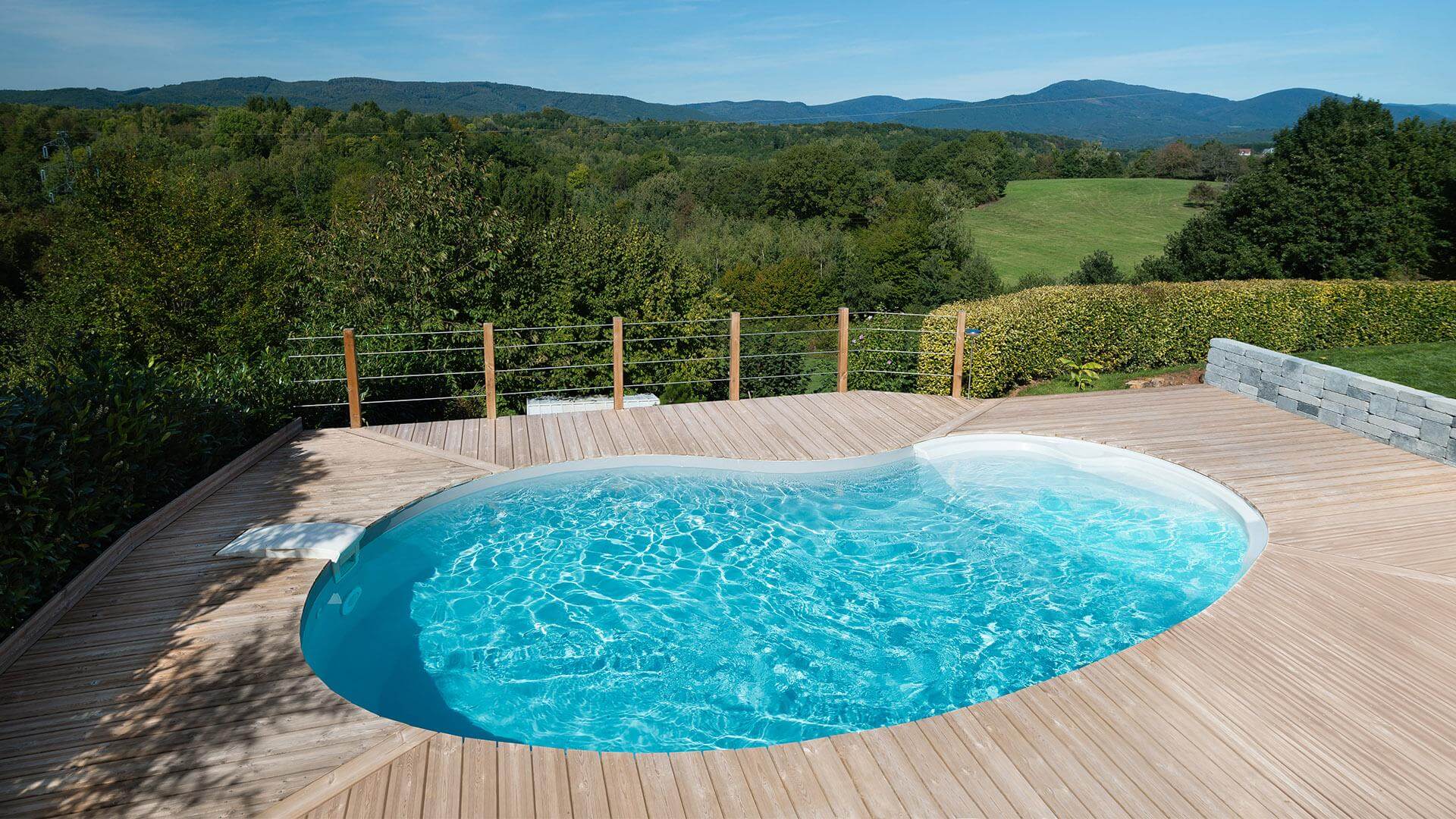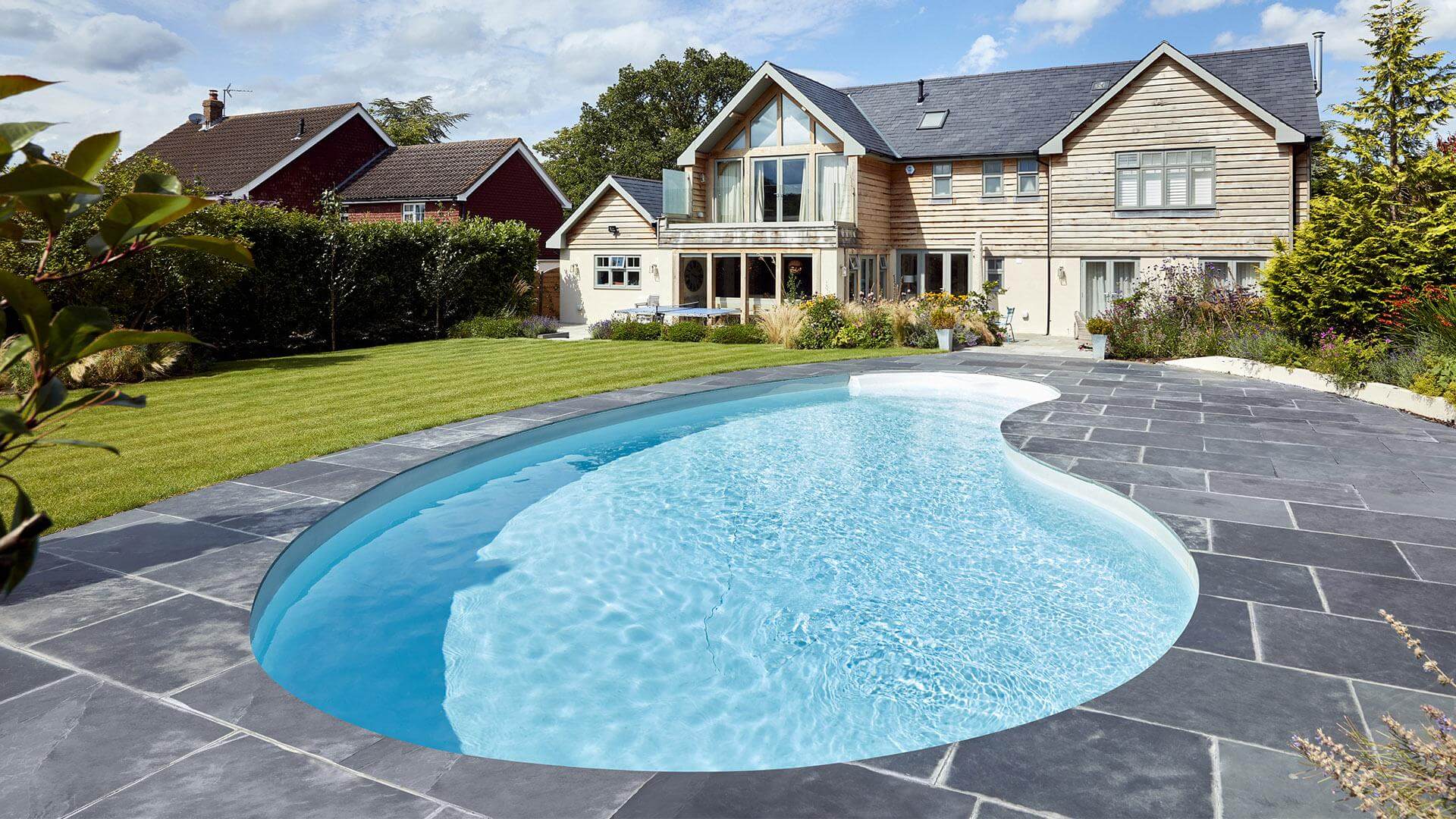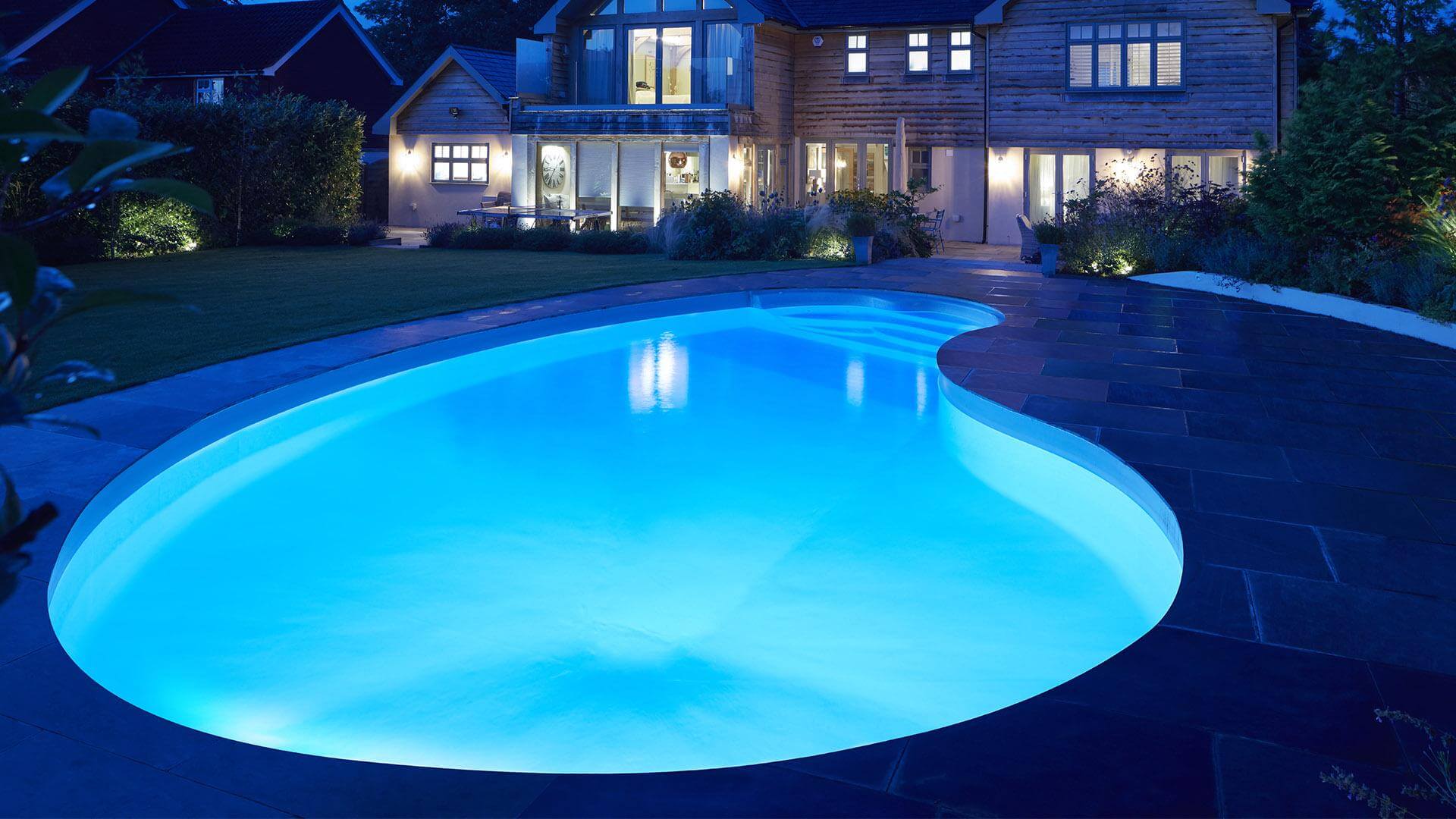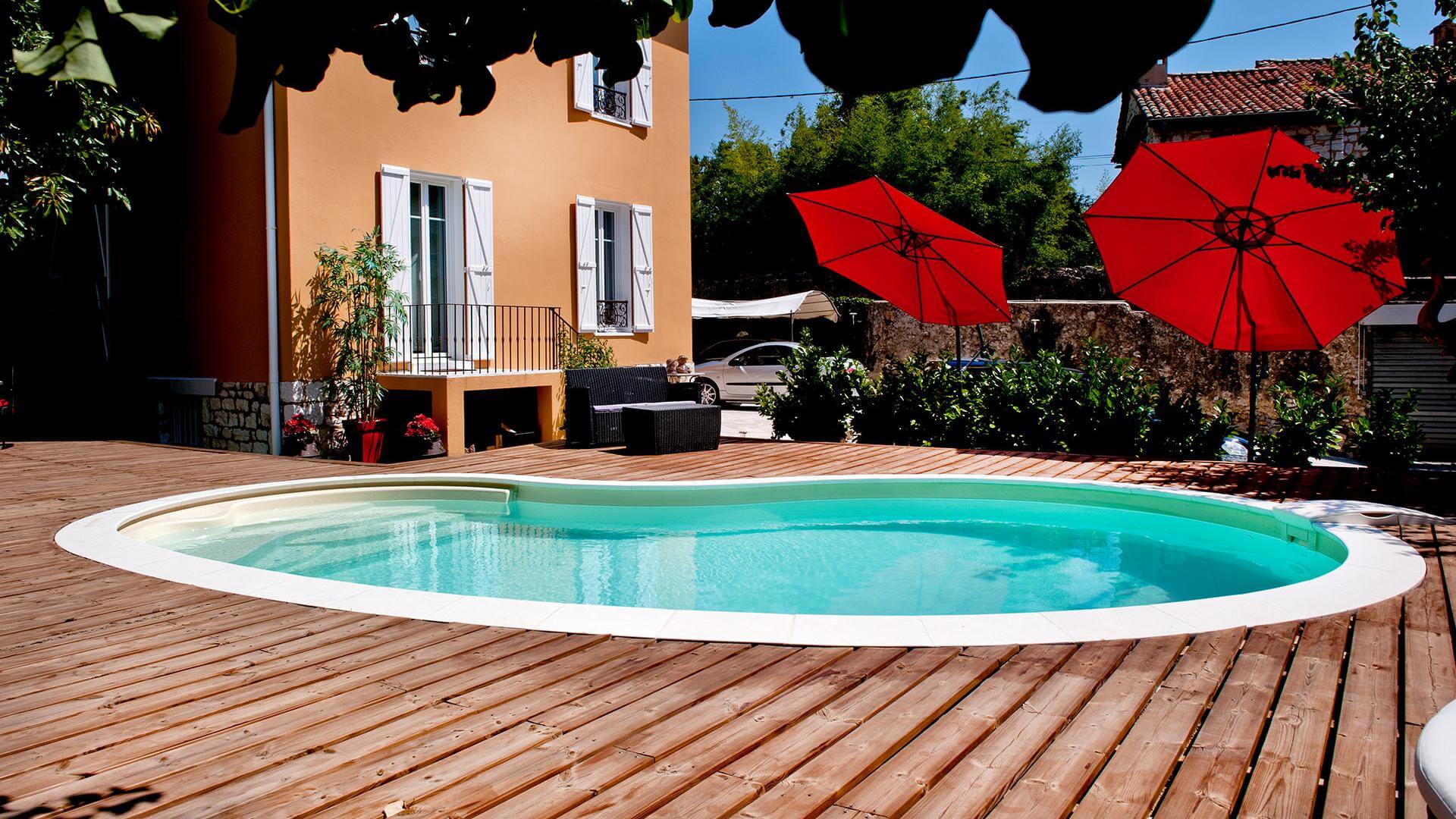 Description
The Eva kidney-shaped model, a blend of praticality and good looks. The Eva pool is a contemporary pool with smooth curves that fit into any garden.
The + points
Its main plus point? Eva is fitted with integrated Pacio steps. This means that you get several spaces: a play area, a swim area and a relaxation zone. It's a multi-zone pool that's ideal for the whole family!
Awarded the 2013 Golden Trophy for pools in the 'Private Pool' category, the Eva pool is a favourite year in year out with families that want a pool that looks good, is practical, and is easy to cover.
Dimensions
A range of sizes are available so you get a pool that best fits your plans. The smallest pool is 7.16m long and 4.30m wide, and the largest is 8.92m long and 5.44m wide. The bathing surface area varies between 23 and 34.5 m2 ; so you can thrash out those lengths.
Equipment as standard
Your Eva kidney-shaped pool is delivered with standard equipment, some of which is customisable. Enjoy the lovely Pacio steps, and match the colour of your liner to your garden's style (azure blue, grey, Tuscan or marble slate). The pool floor can also be customised to suit your pool use: choose from a mini well, a curved bottom, a flat bottom or a deep end. There's a pool bottom that's right for every pool user - so you can indulge in a leisurely swim, thrash up and down the pool, dive in, or play water games.