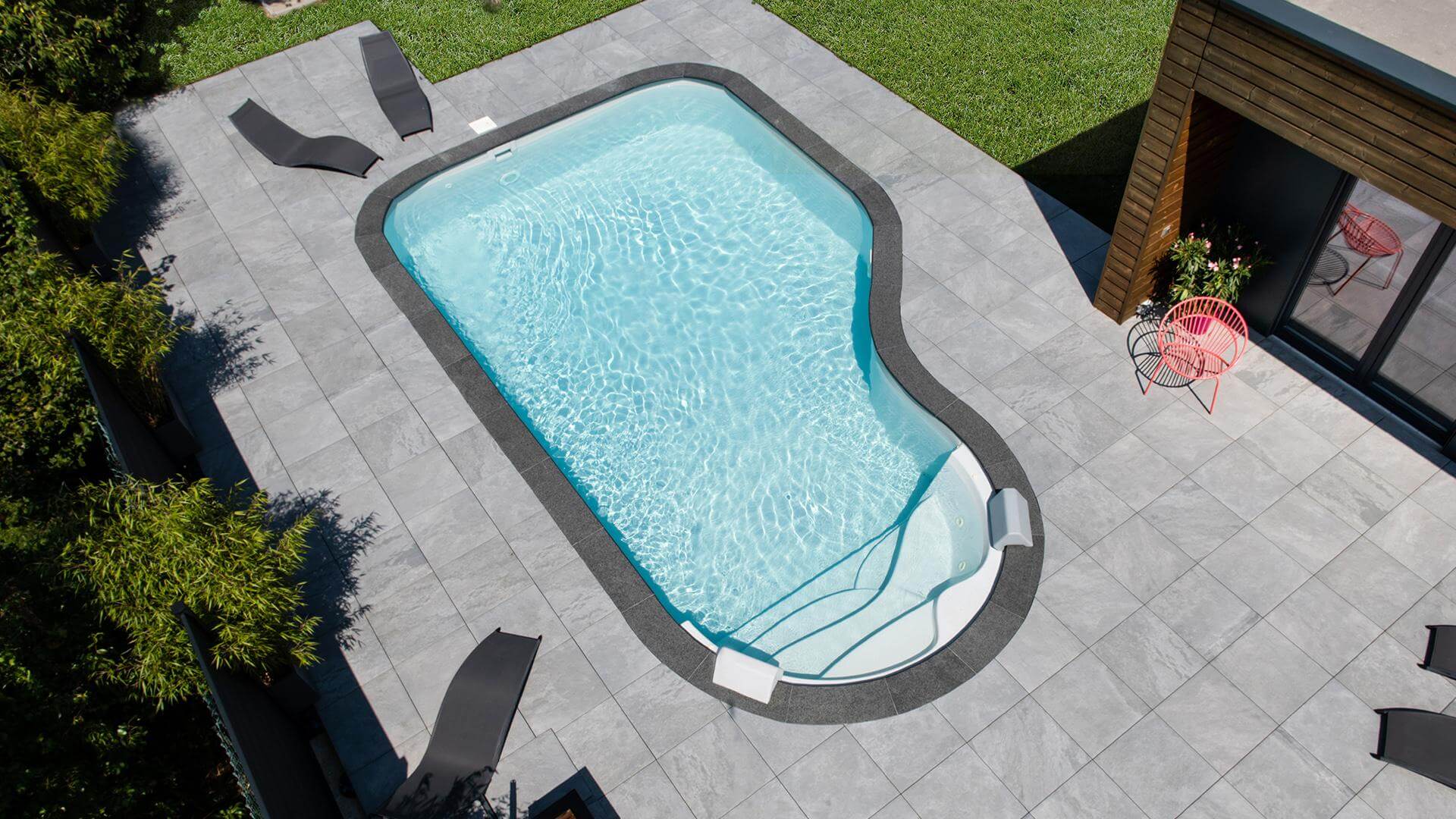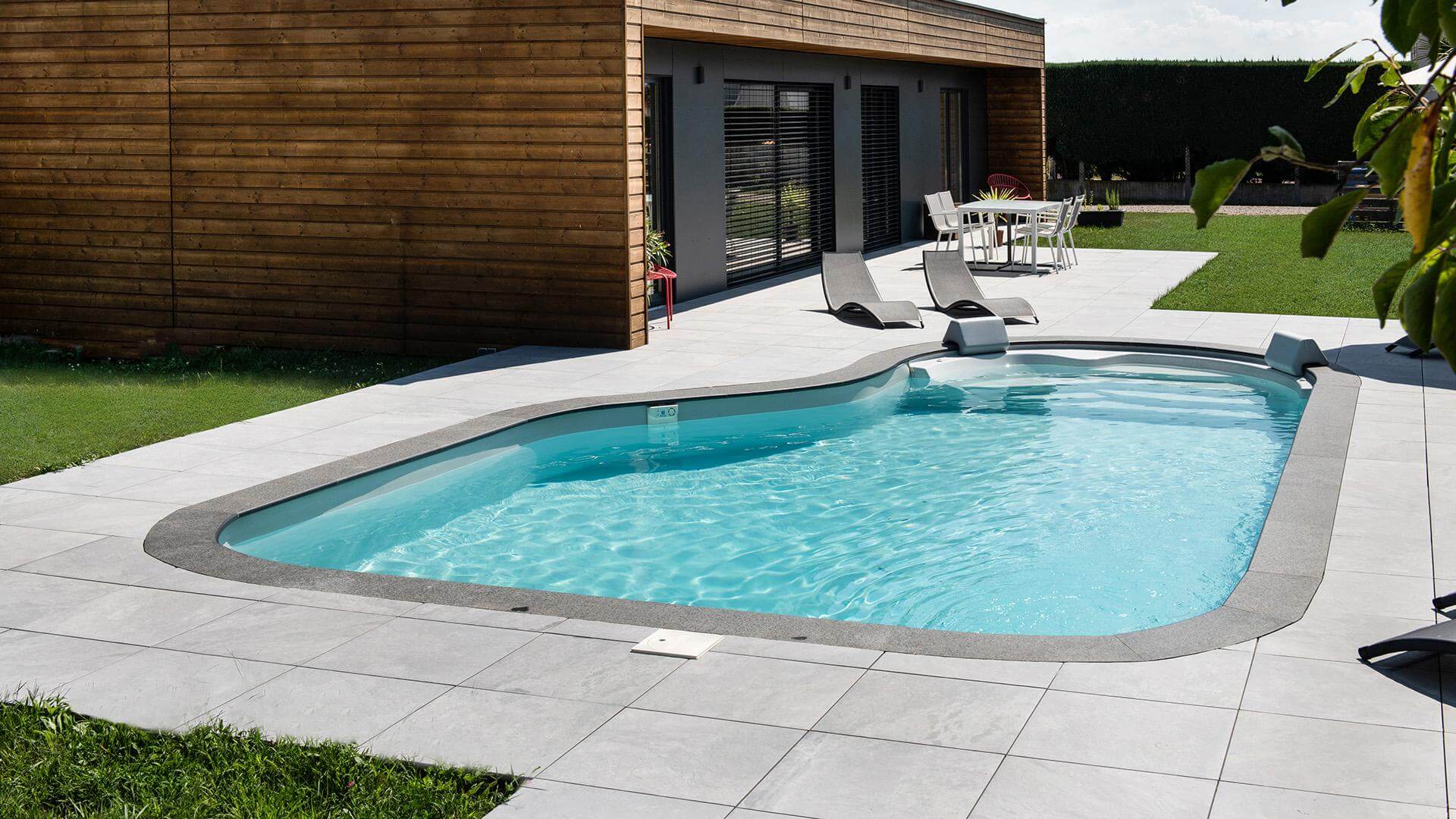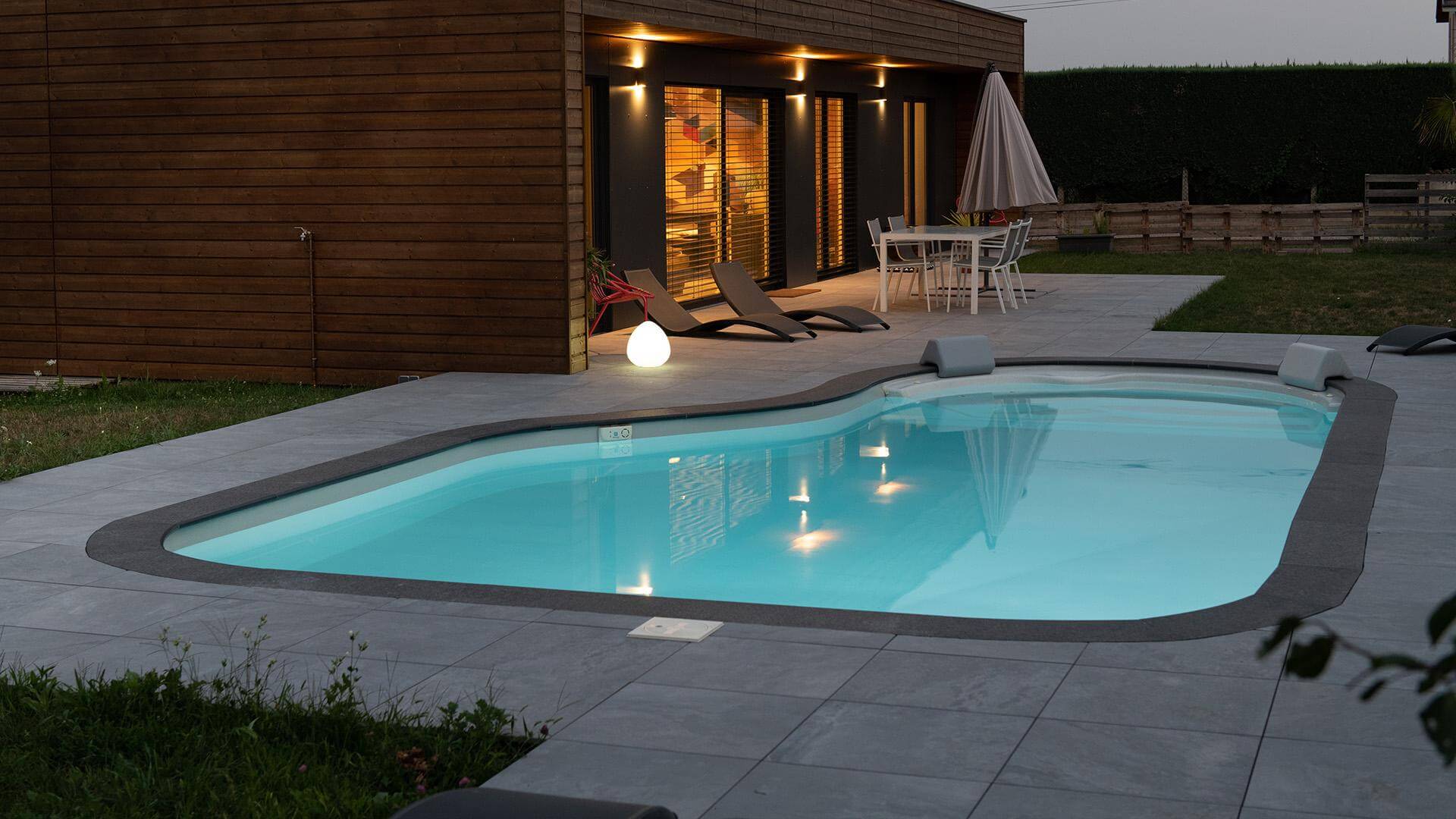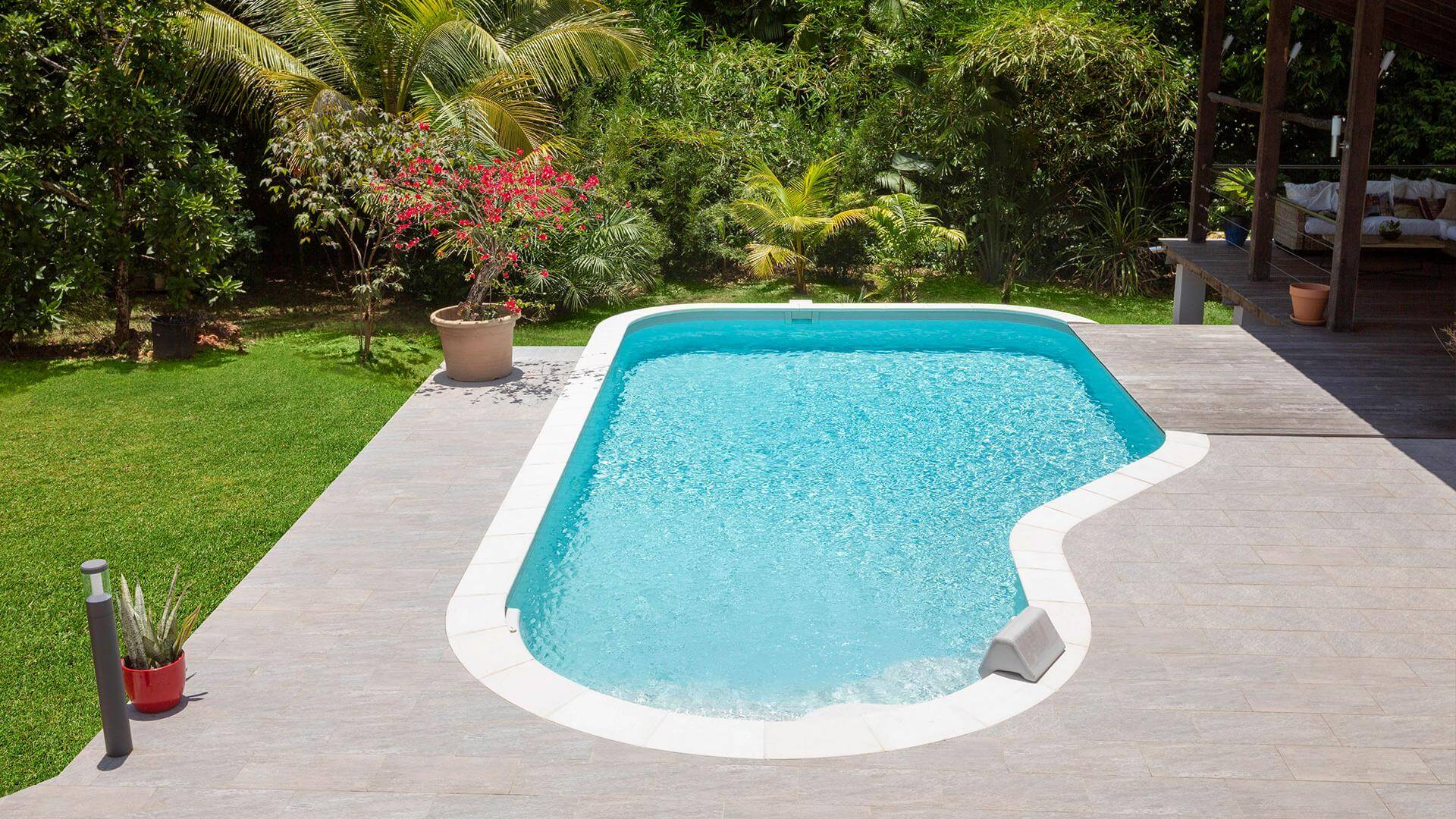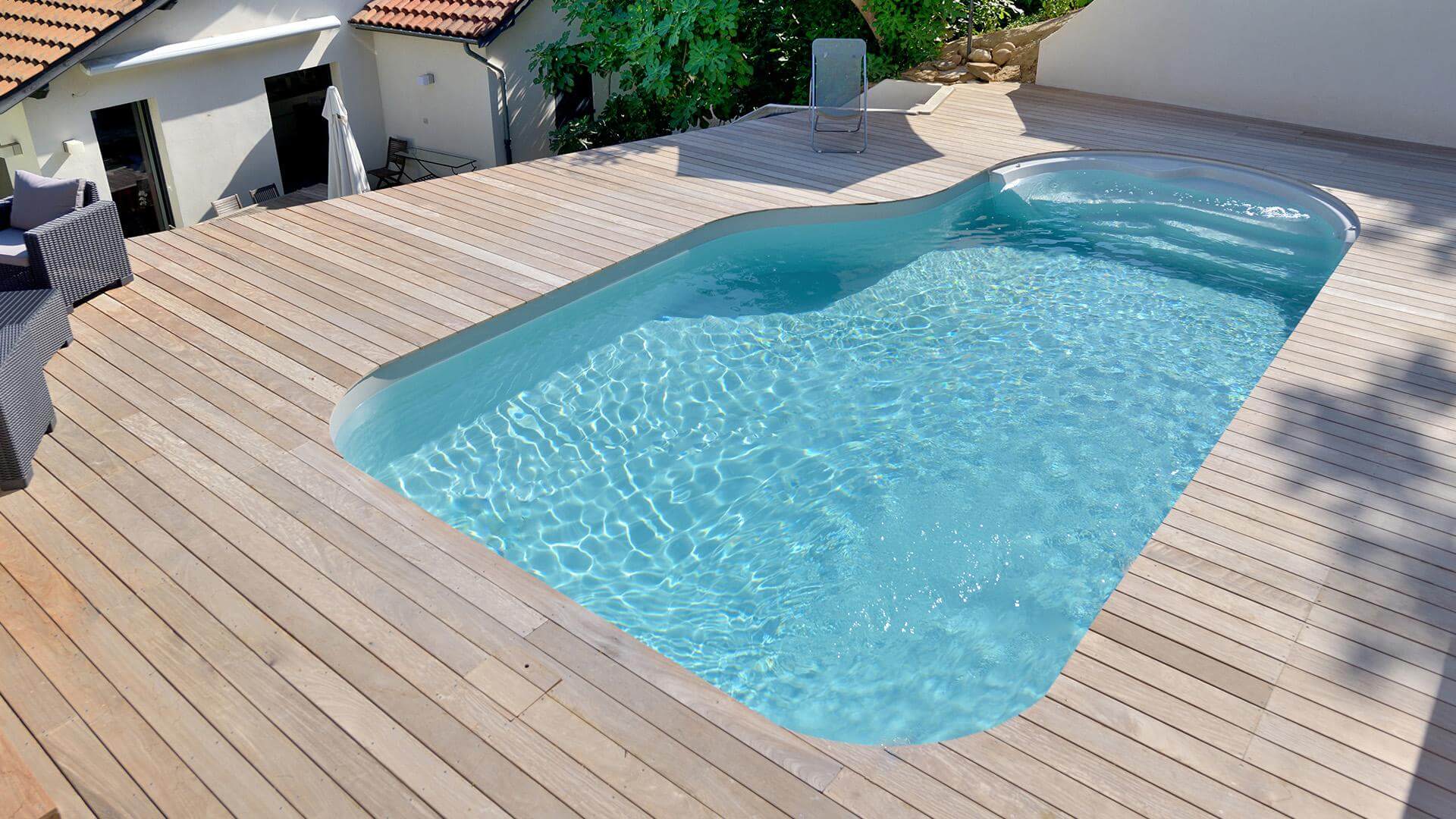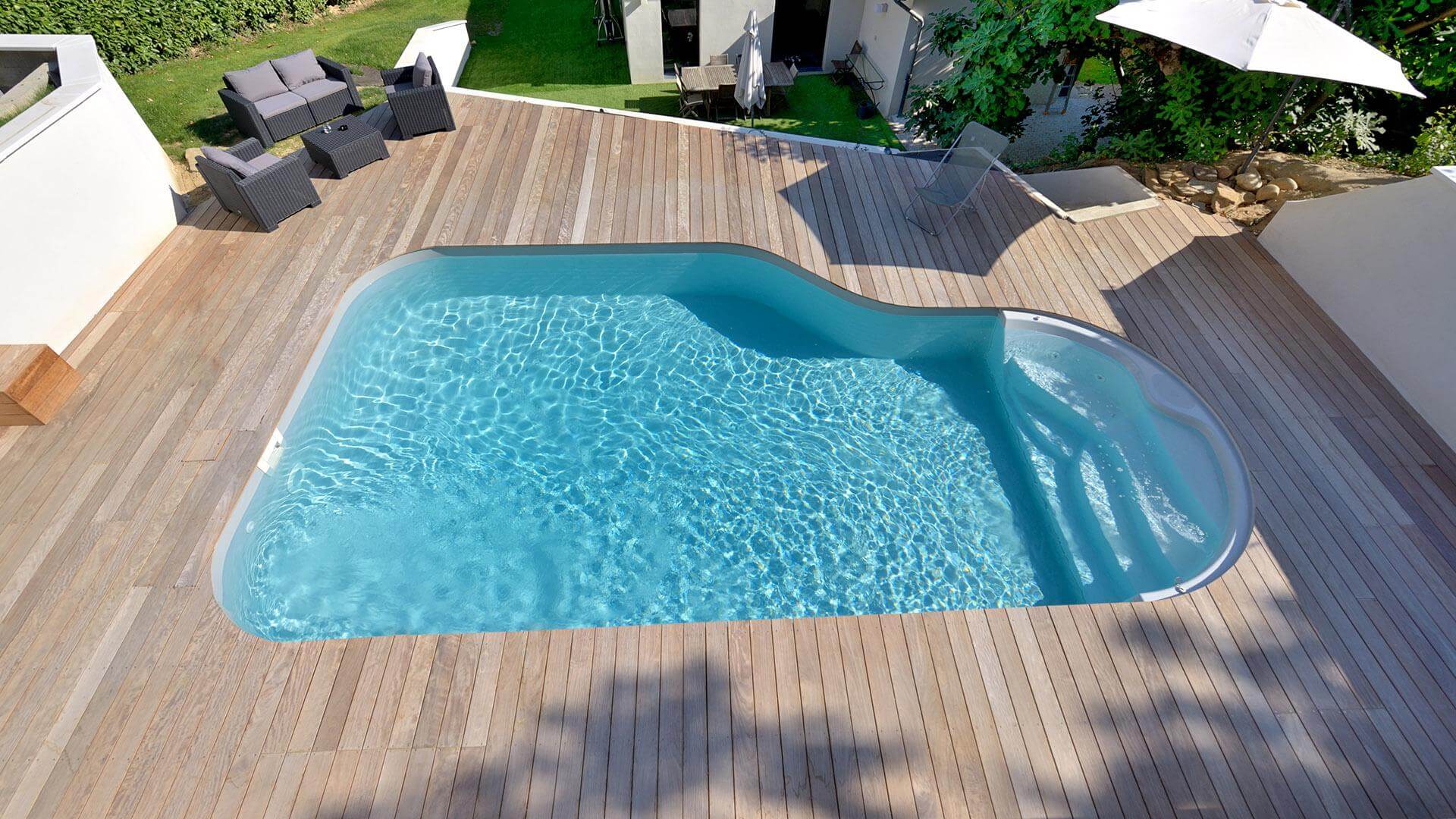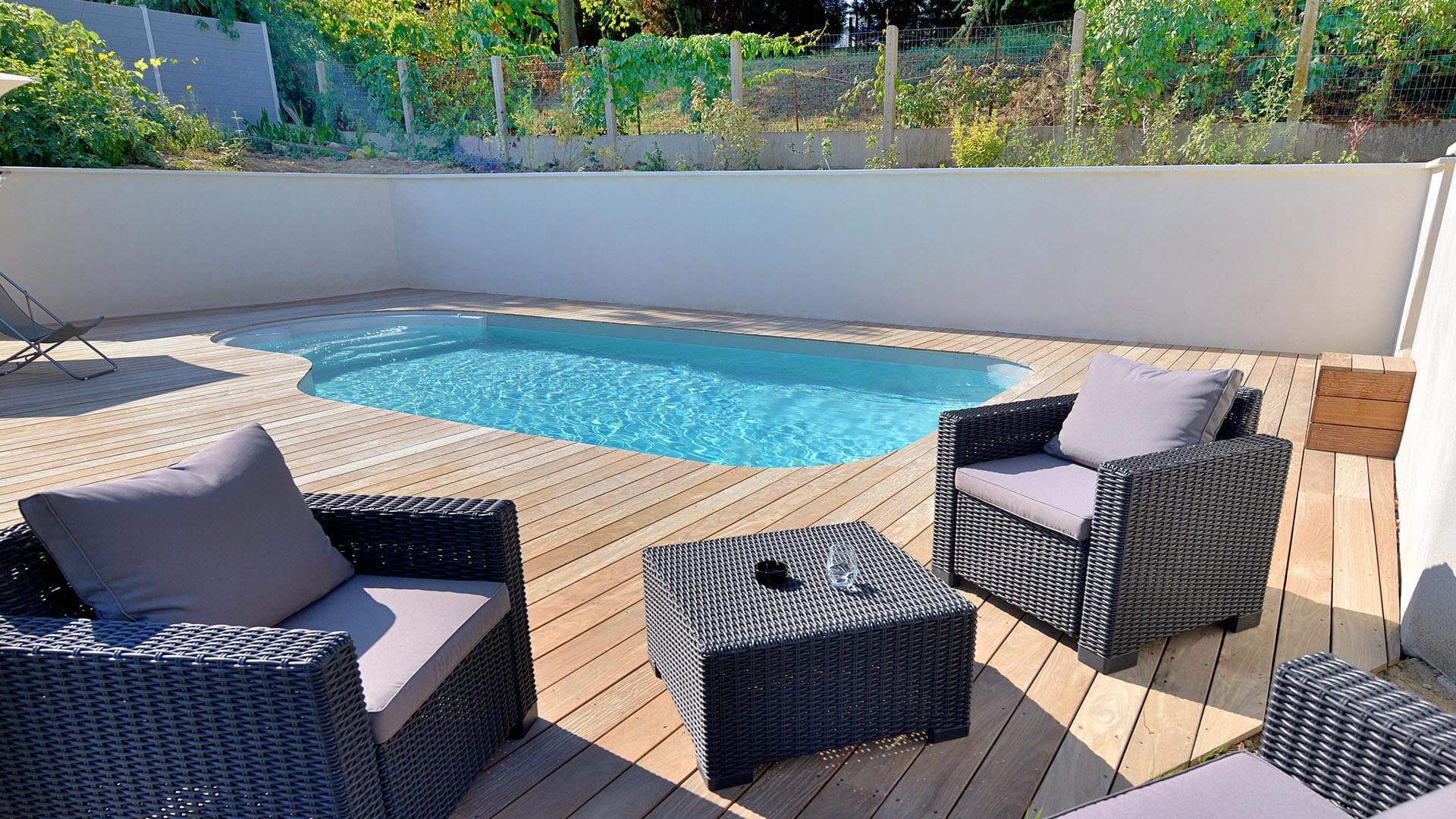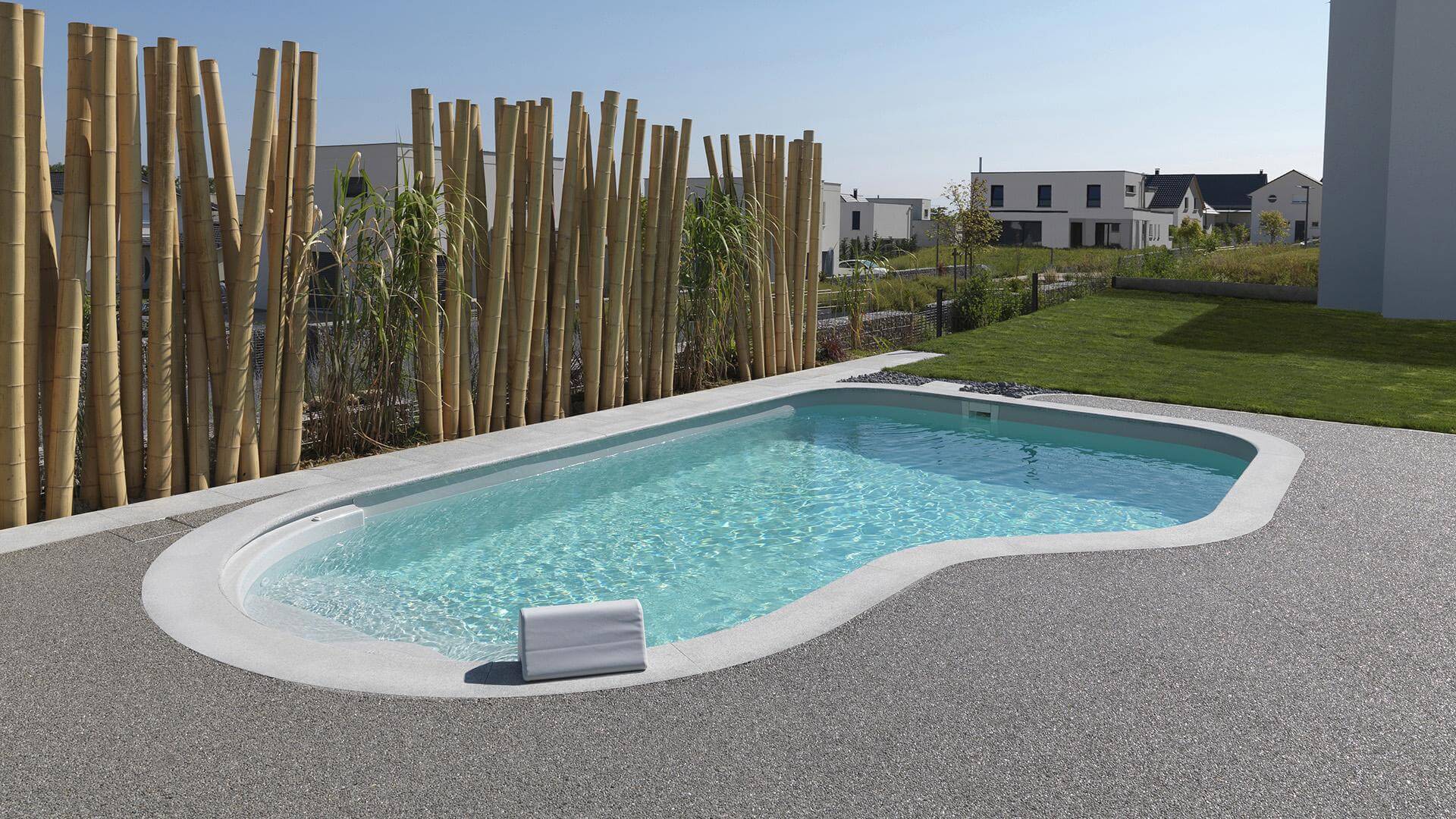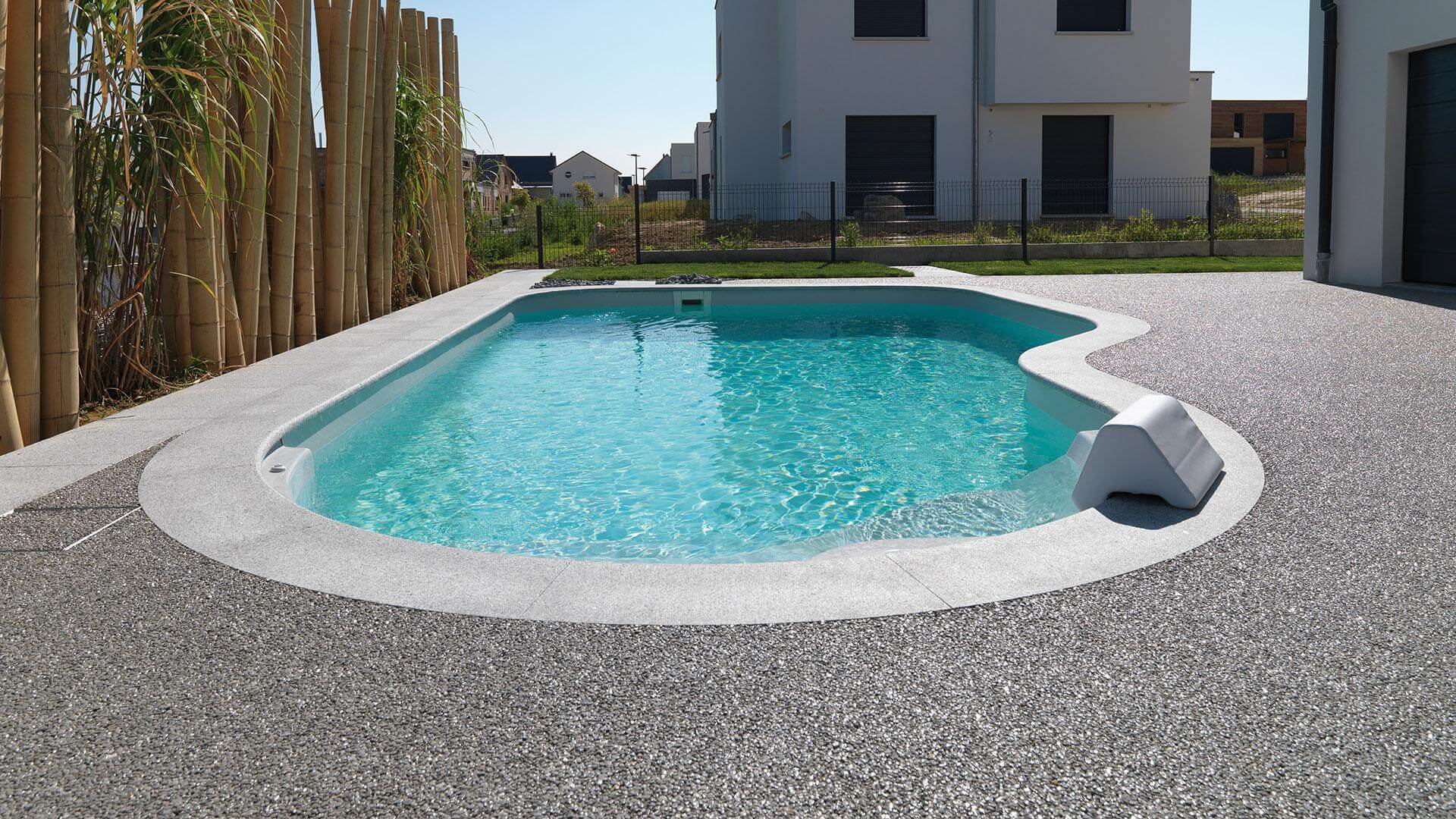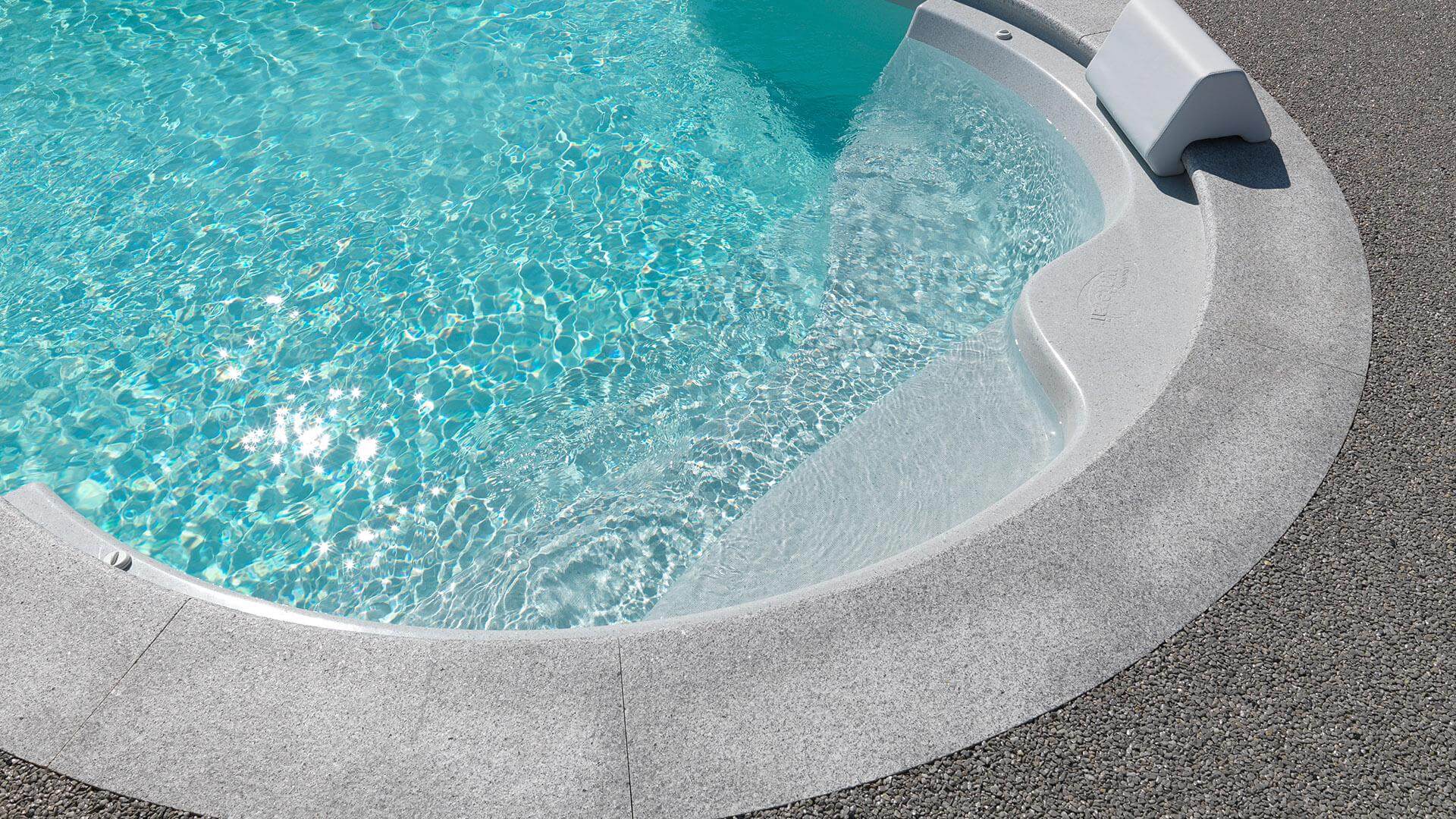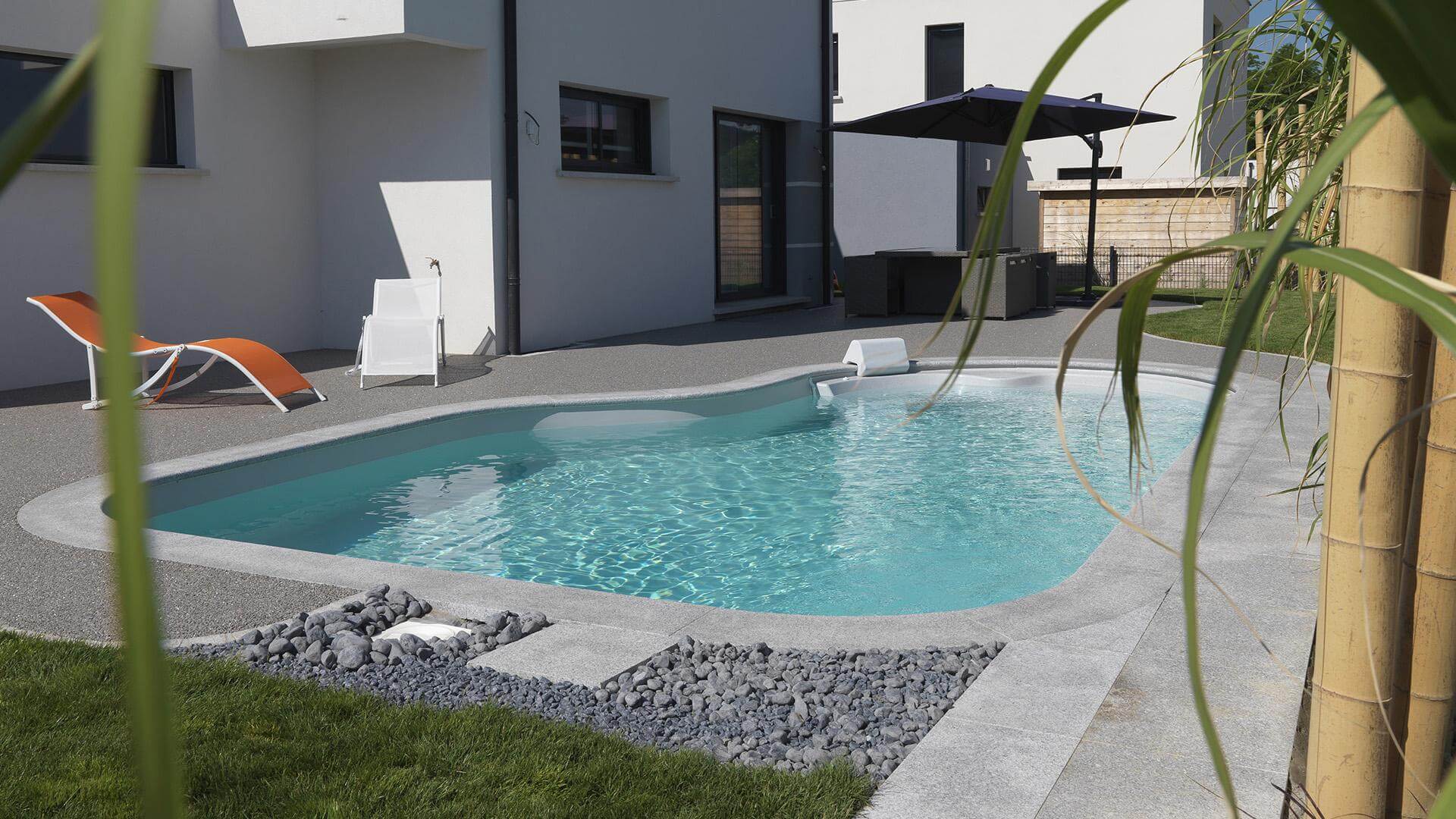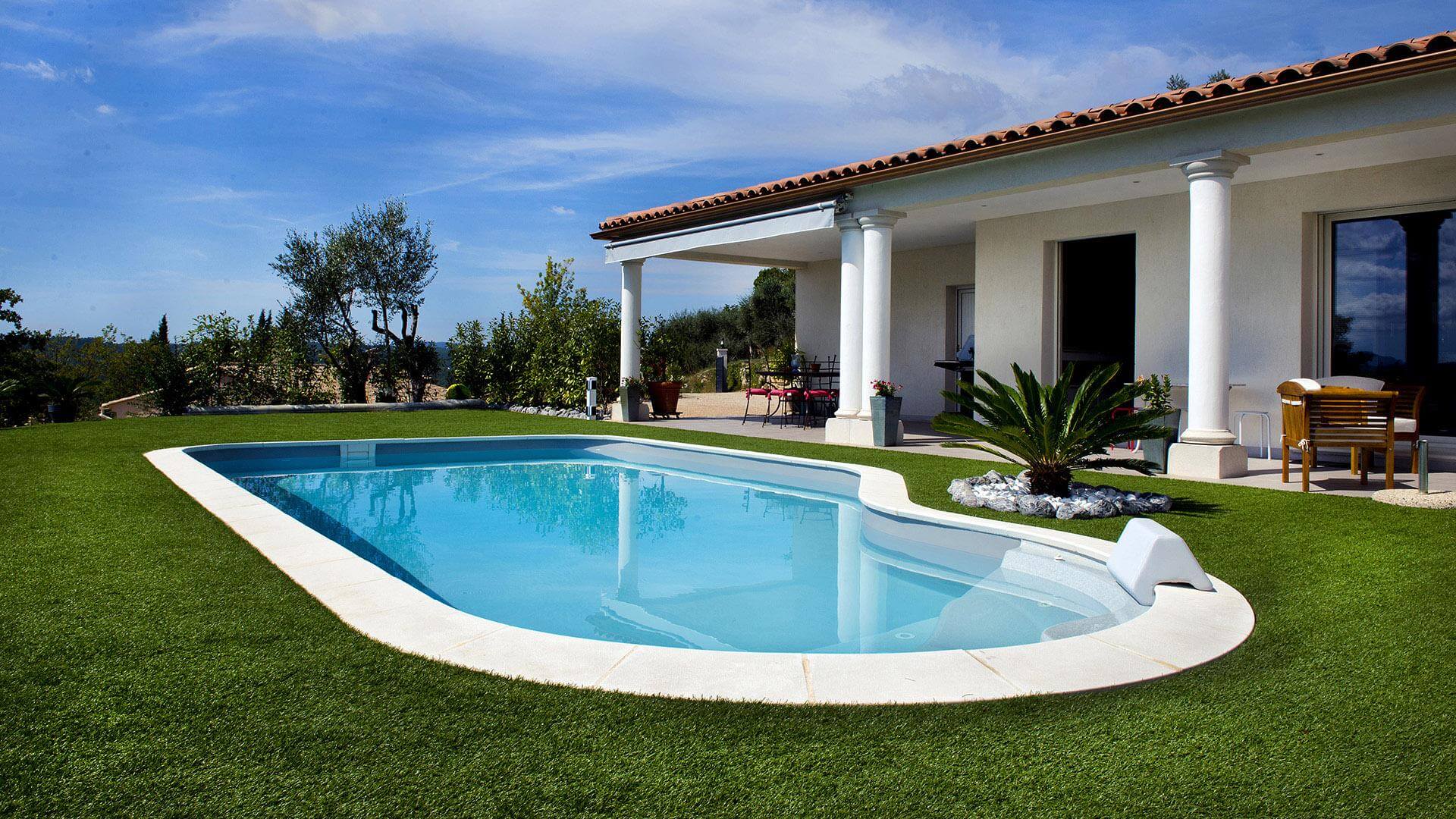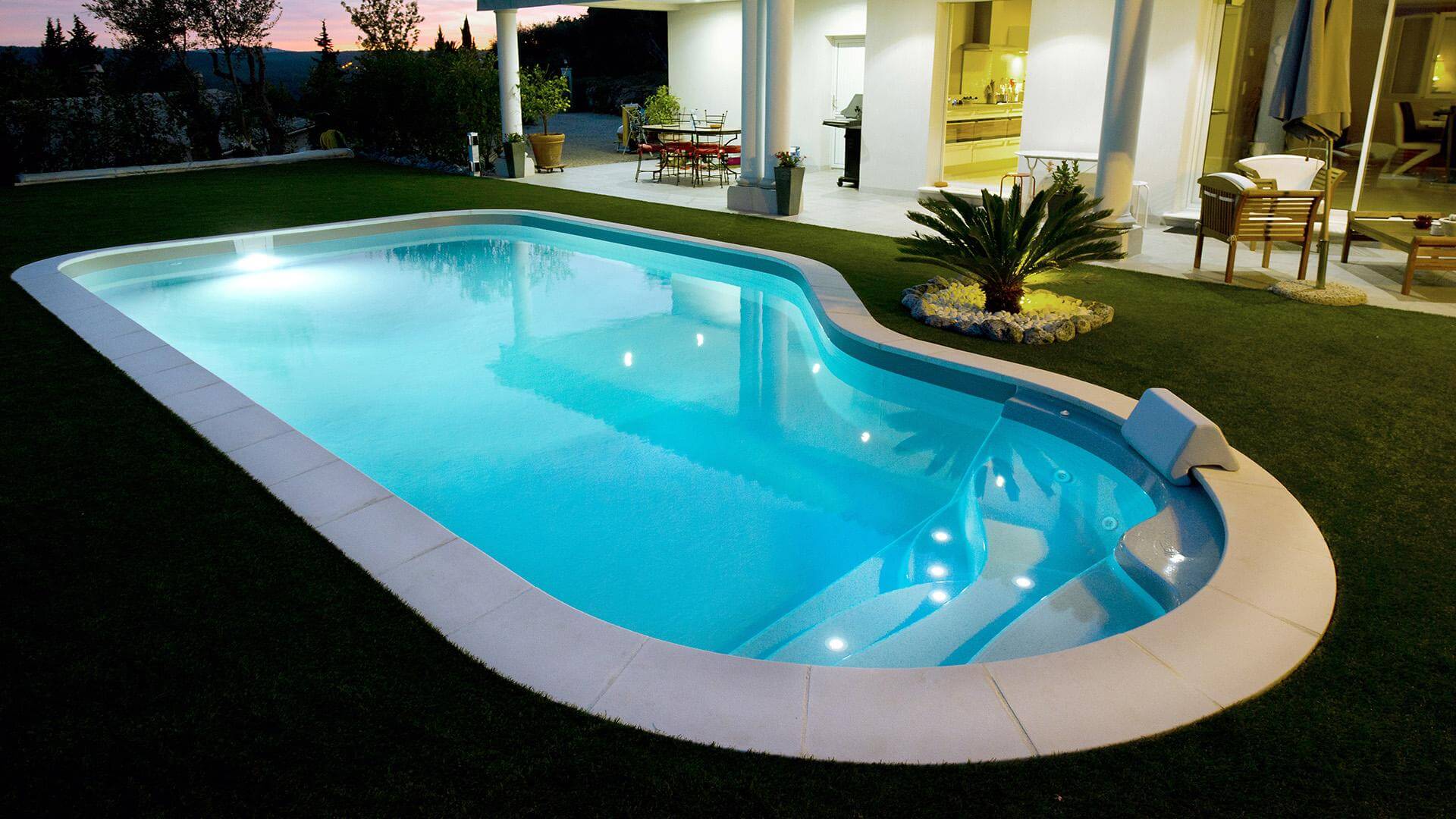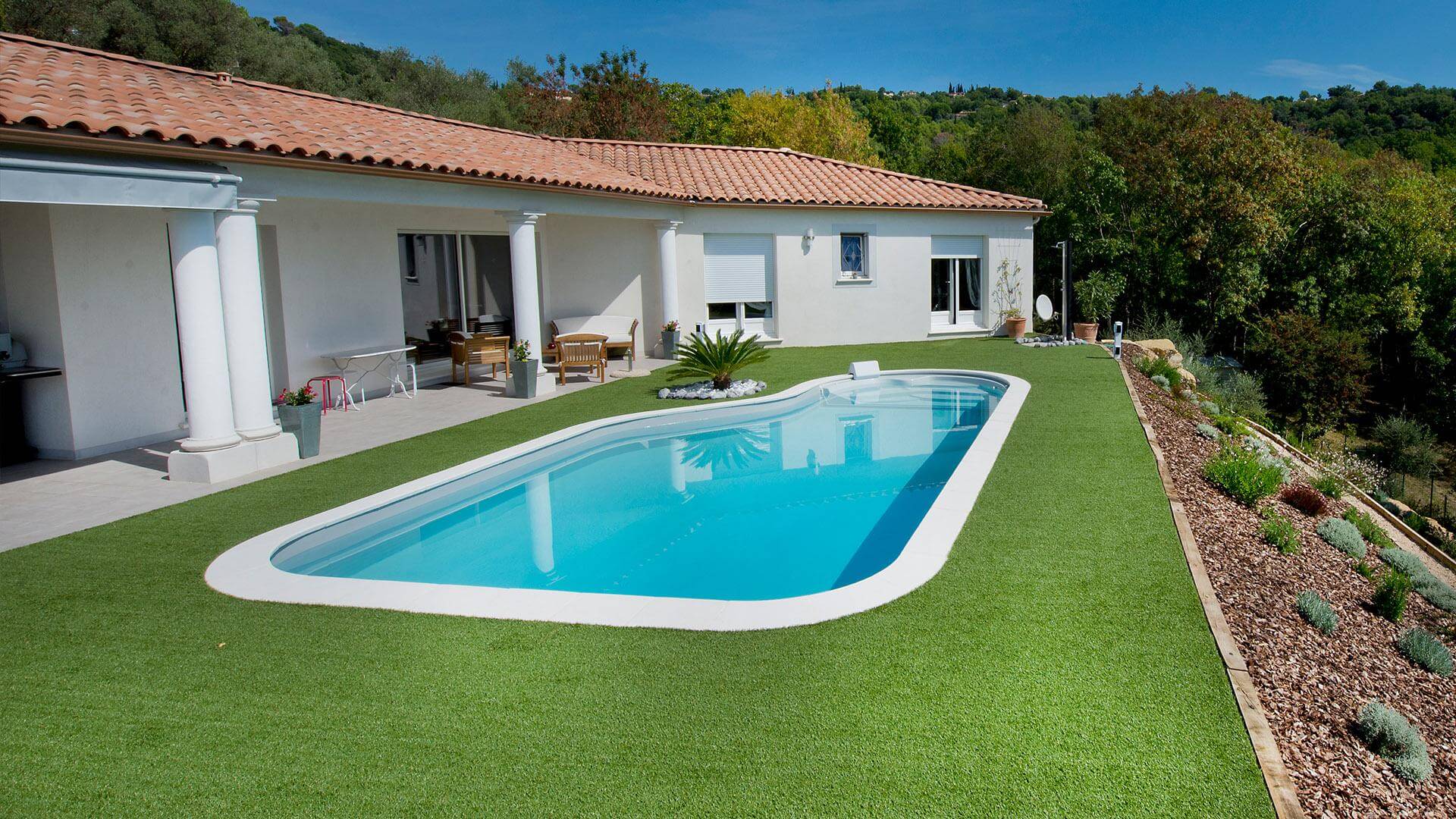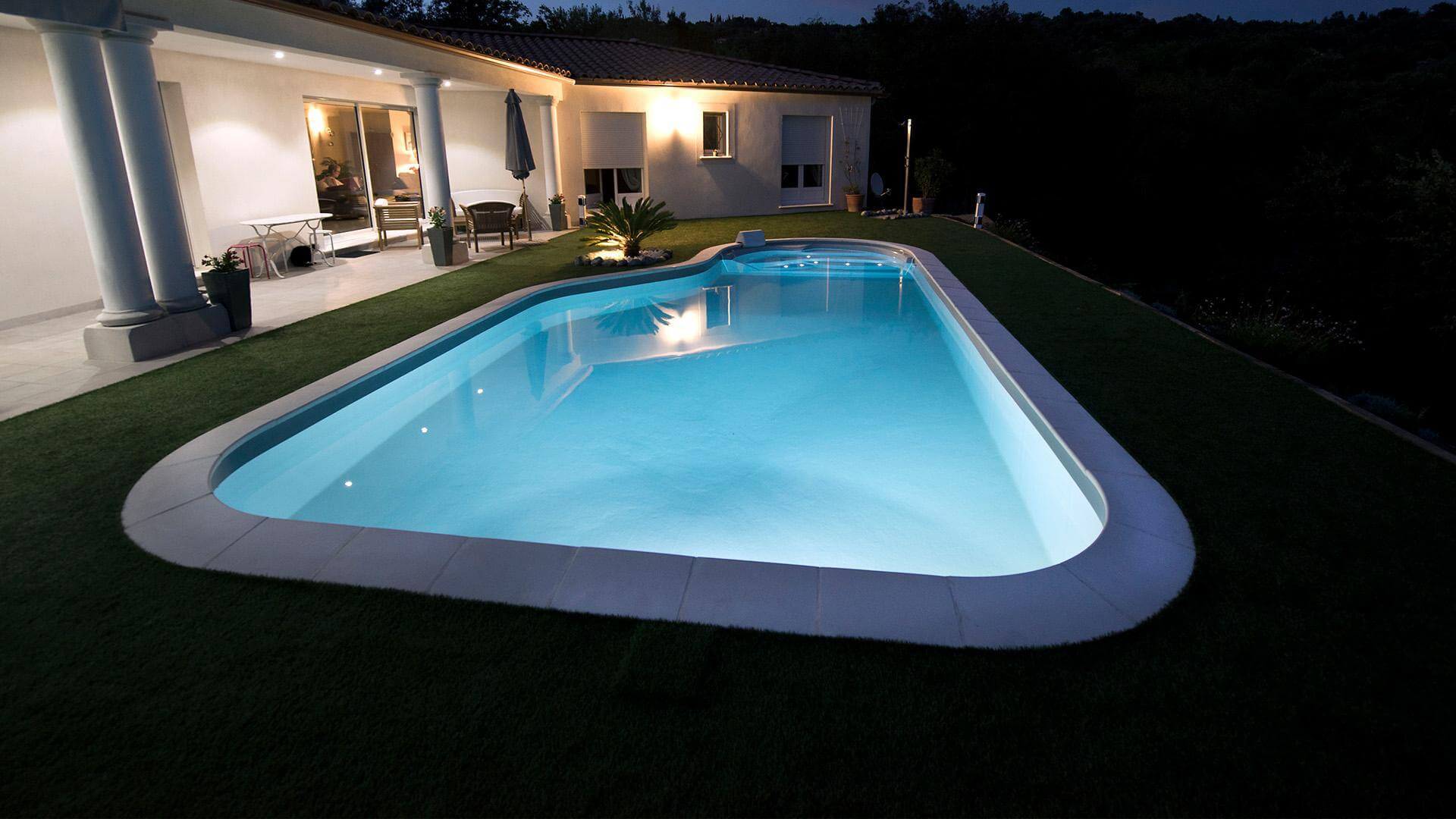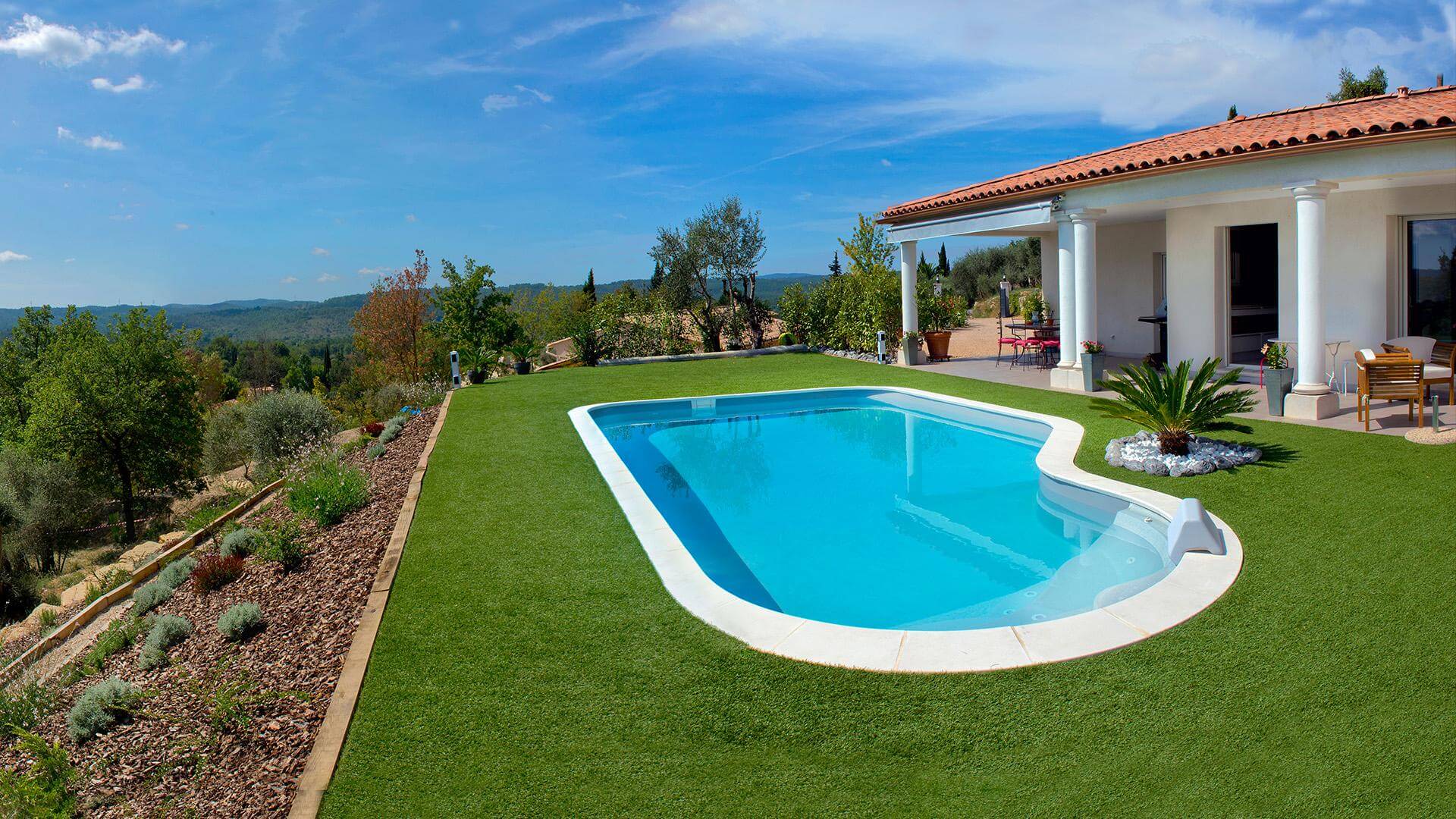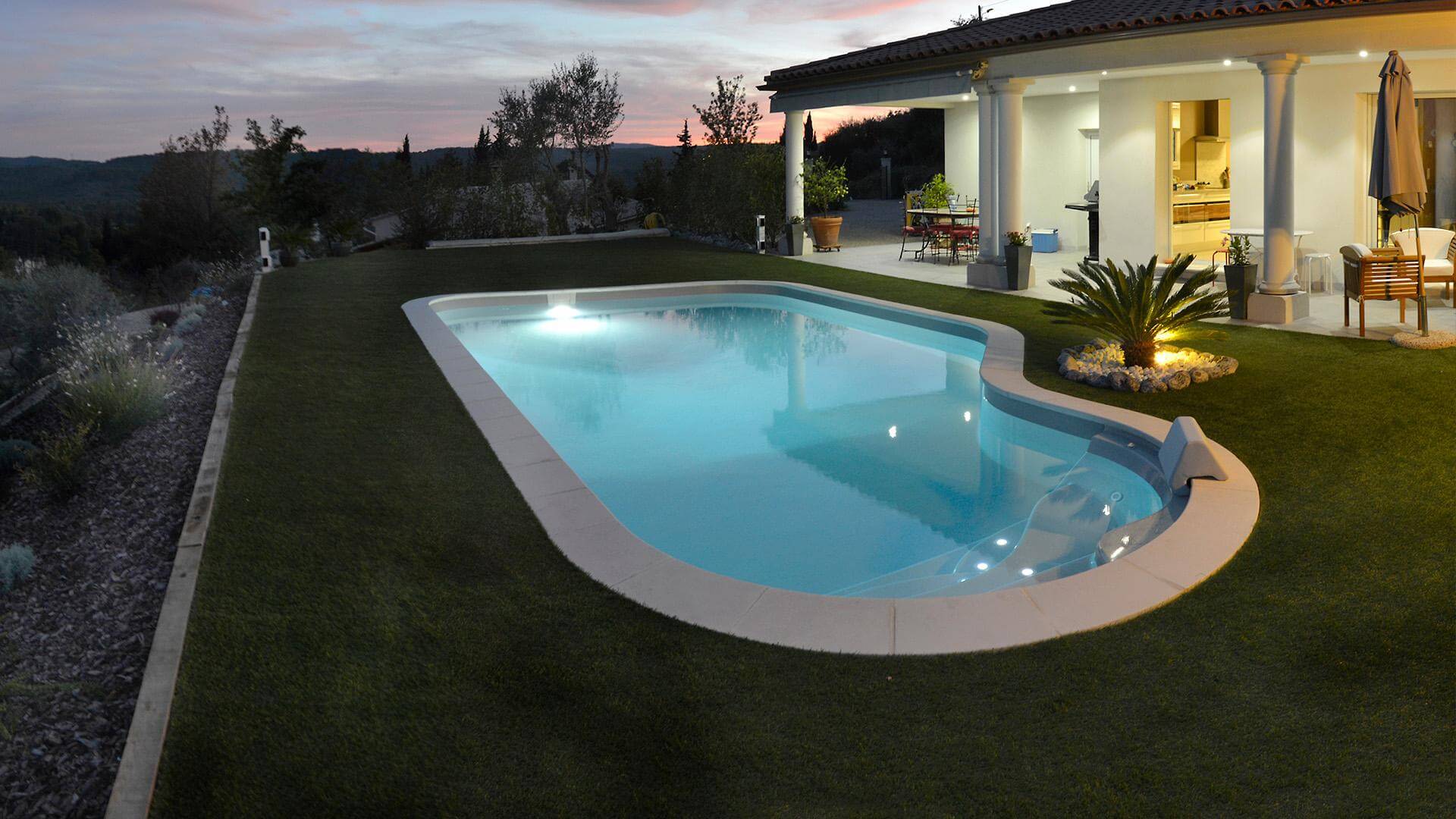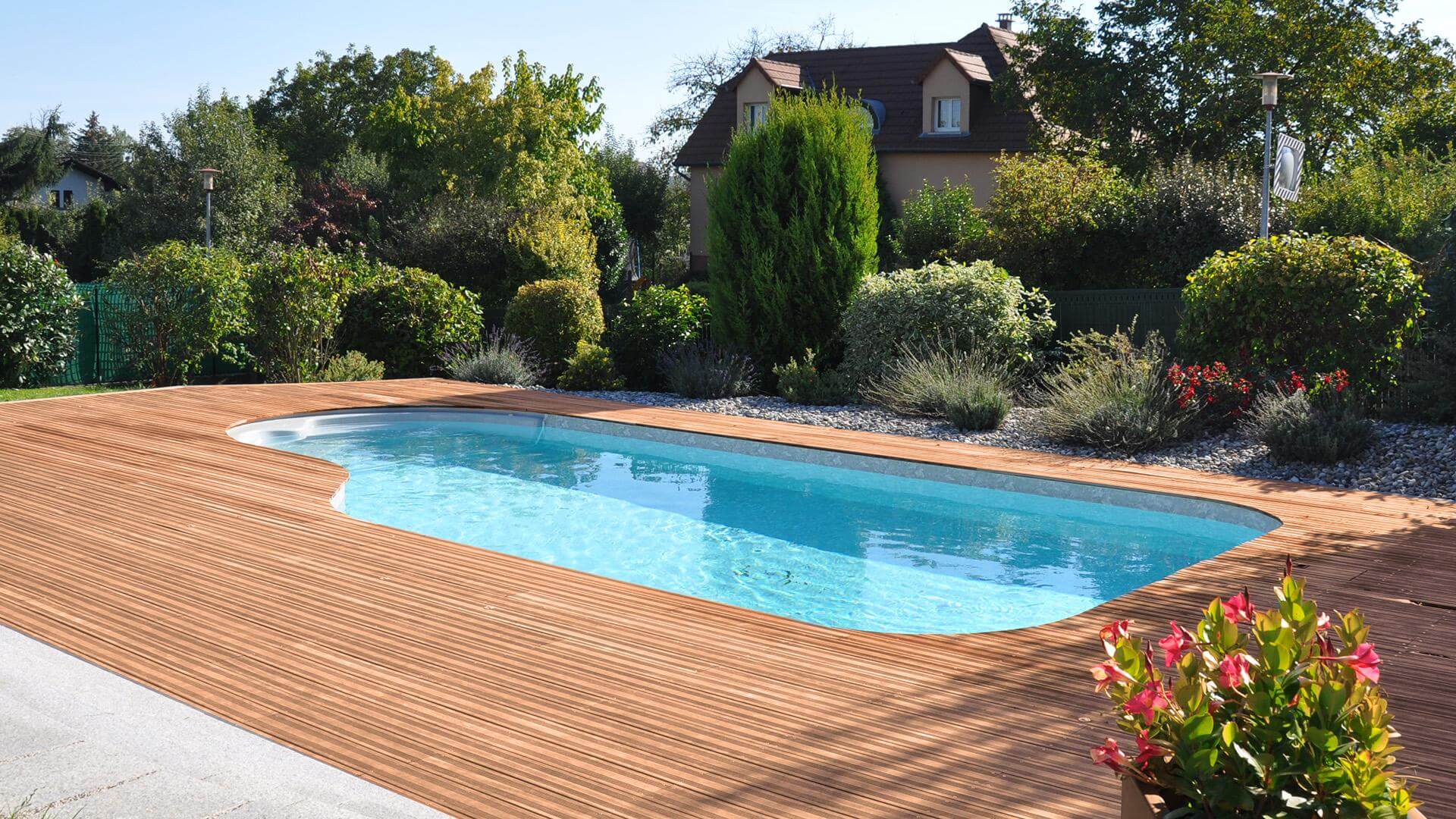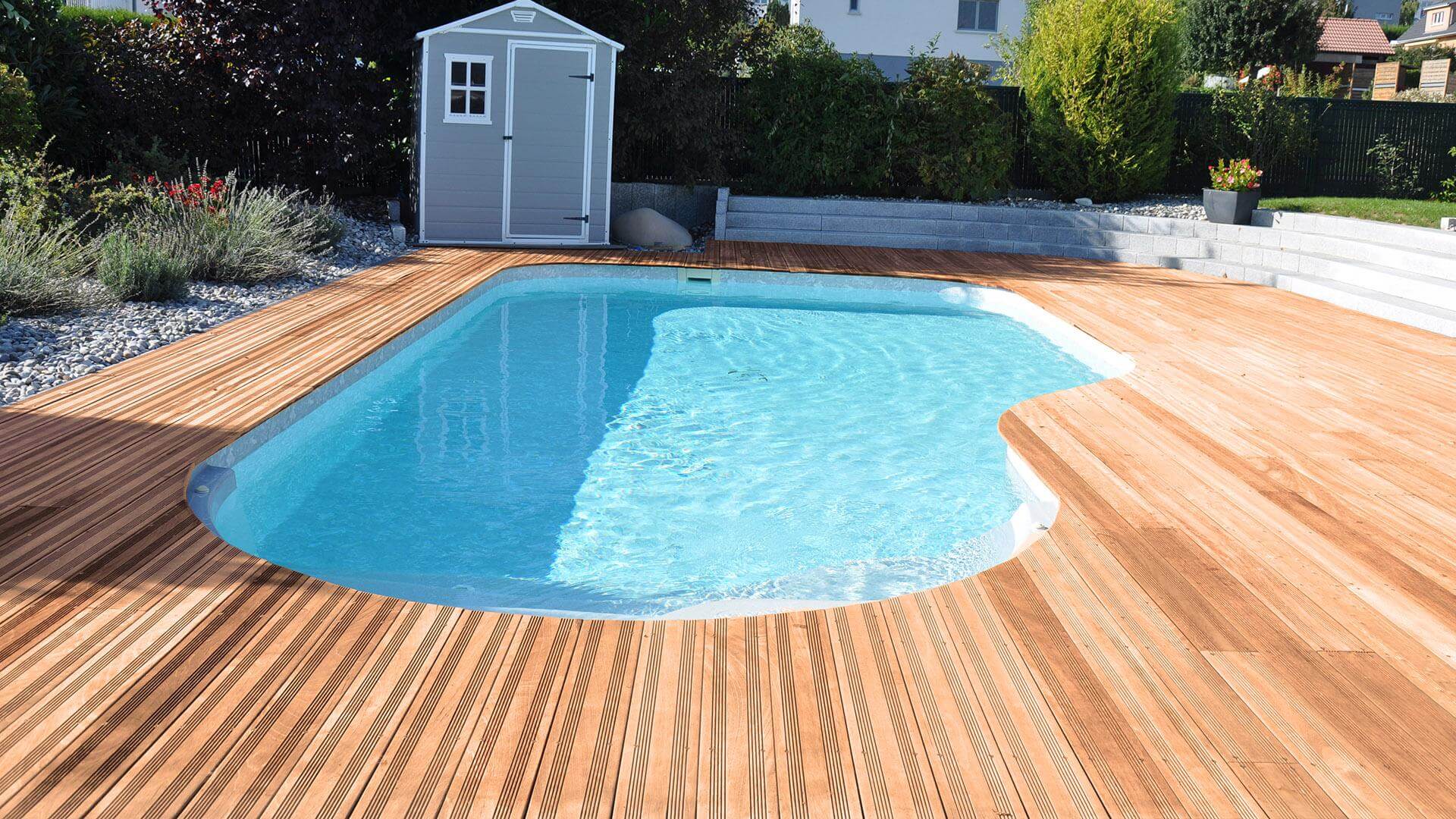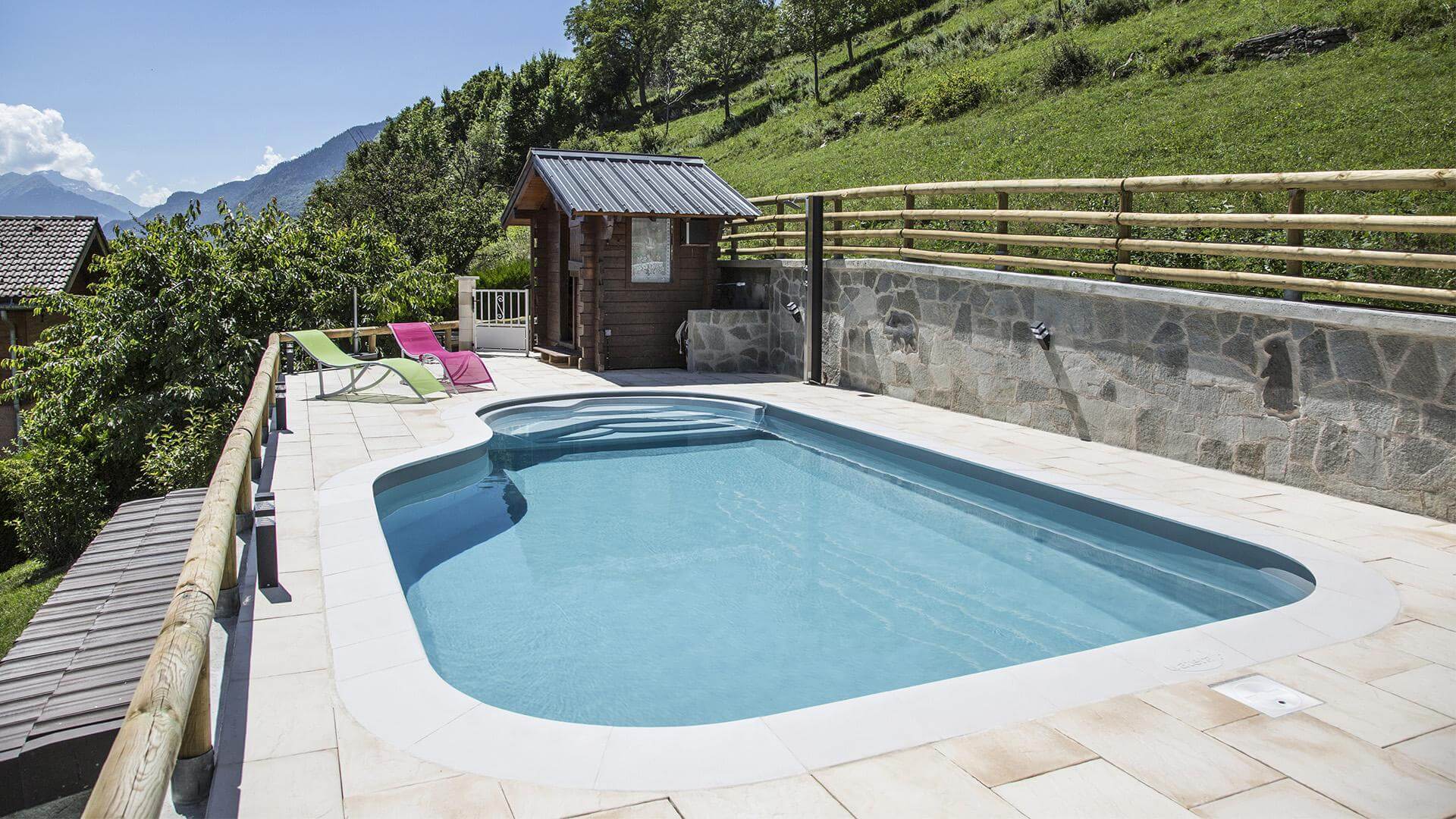 Description
The free-form Cléa pool will make a stylish addition to your garden with its smooth lines and pleasing appearance. A mixture of straight and curved lines, this pool provides different areas: with space for relaxing, playing games and swimming, it will delight the whole family.
Why choose the Cléa ?
To provide you with space to relax and top up your tan, the Cléa pool is equipped with integrated Pacio steps. With two steps where you can sit with your legs stretched out and a third, larger, relaxation space, you will enjoy the ultimate in comfort.
Its shape makes it easy to protect the pool with a cover or enclosure.
Dimensions
The Cléa pool can be adapted to your needs and the nature of your terrain thanks to its 5 variations. It comes in several dimensions: the smallest pool measures 7.01m long and 4.10m wide and has a surface area of 23.5 m². The dimensions of the largest model are 8.87 X 4.57m, giving a surface area of 33 m².
Equipment as standard
The integrated Pacio steps are available in two colours: grey granite and beige granite. You can also choose the colour of the liner depending on the style of your garden. Choose your ideal shade: Solid Grey, Azure, Tuscany or Marble Slate. You can also choose the profile of the pool bottom – flat, with a depth of 1.20m or 1.50m, or a mini-well – depending on how you plan to use your pool. Whether you enjoy playing water games, swimming or diving, you're sure to find the pool profile to suit you.