Céline Kidney-shaped pool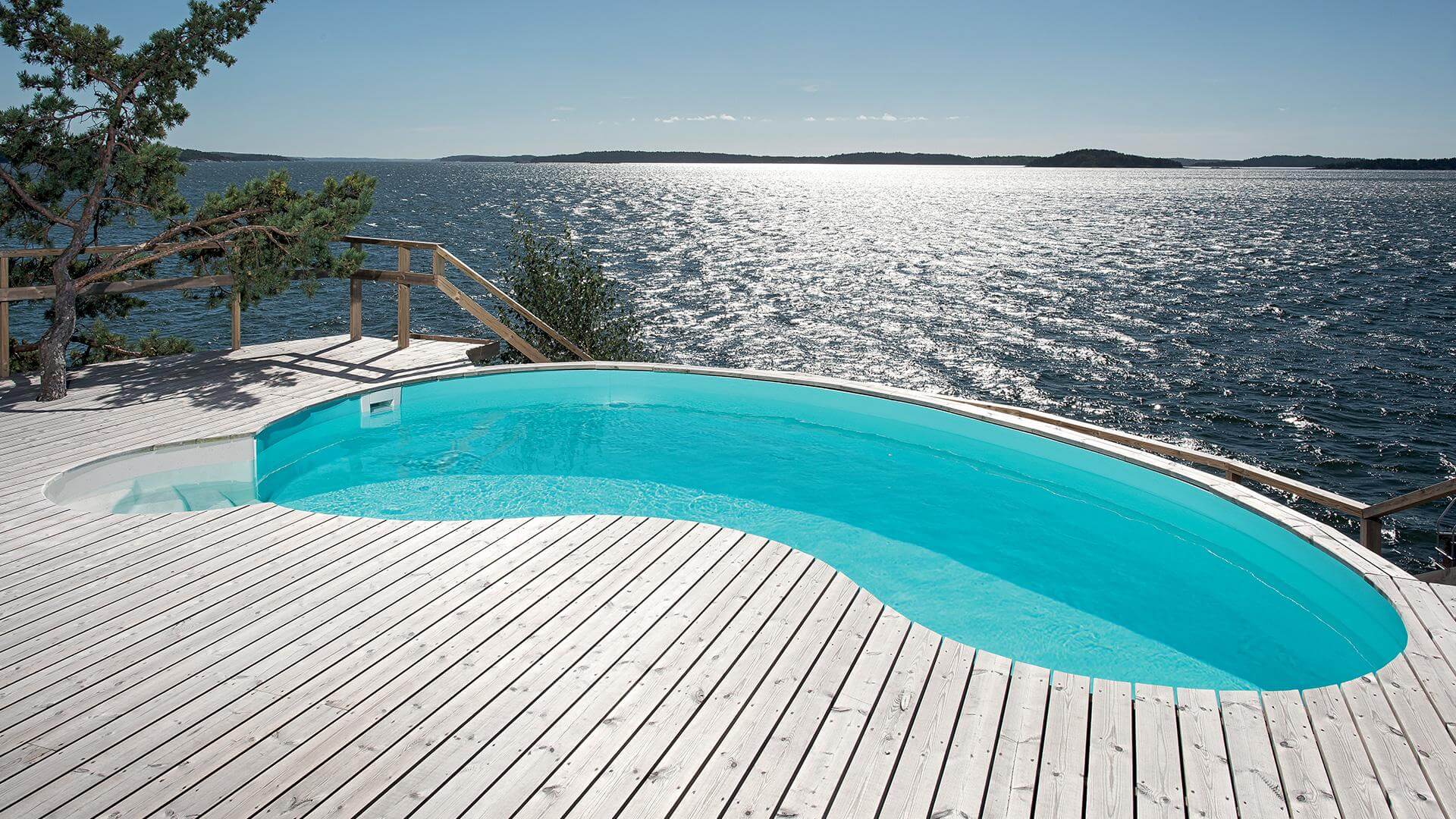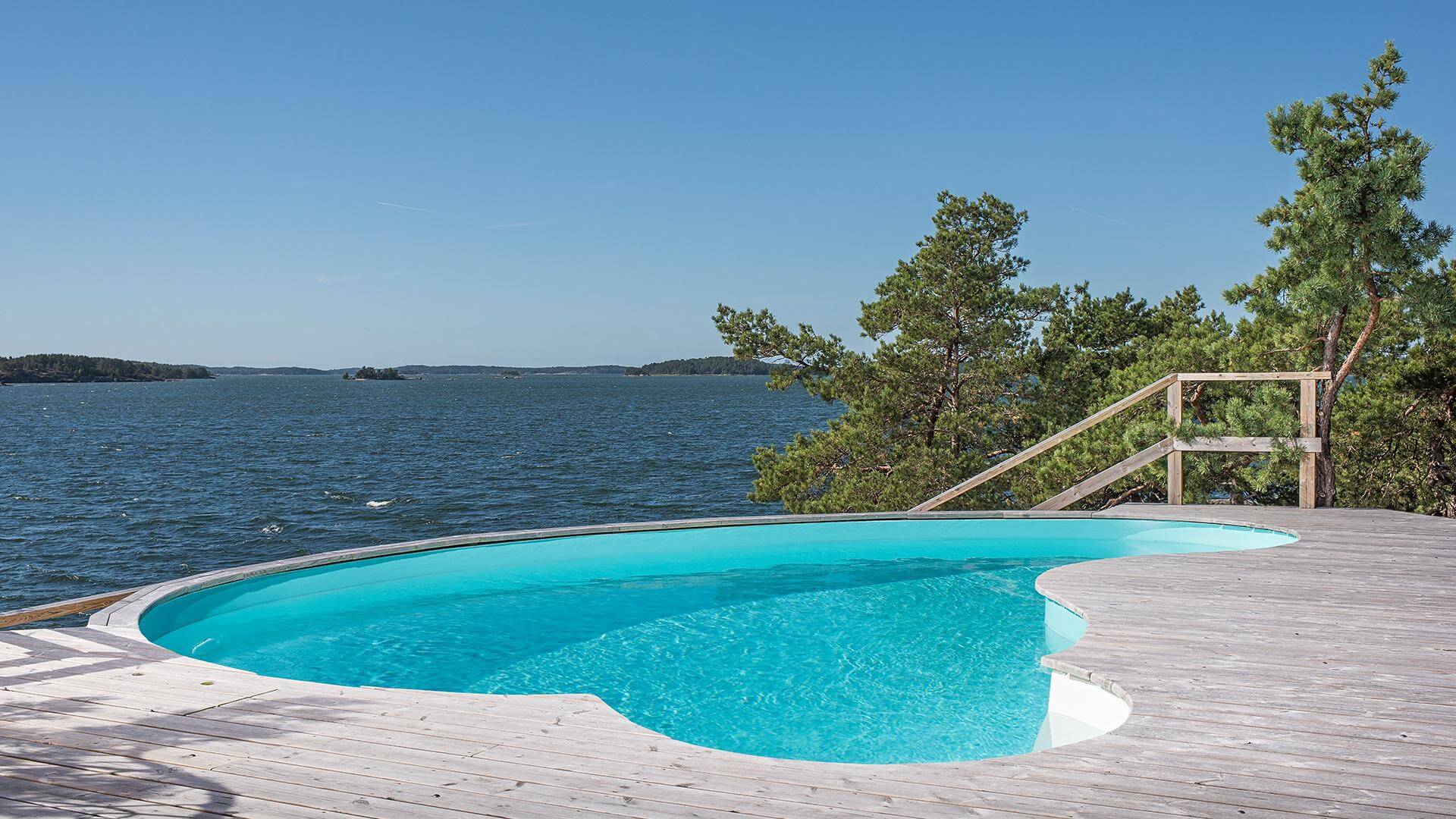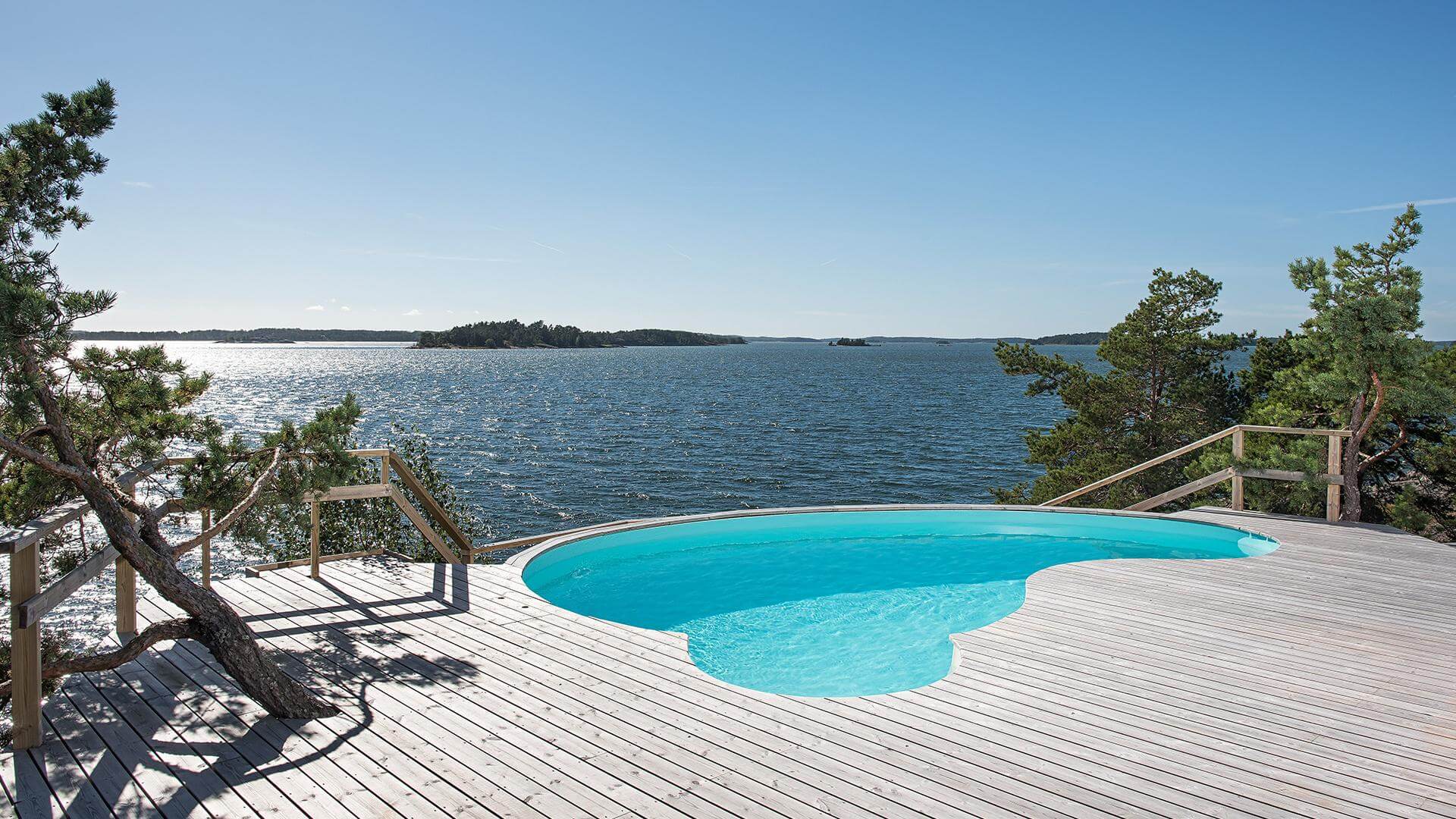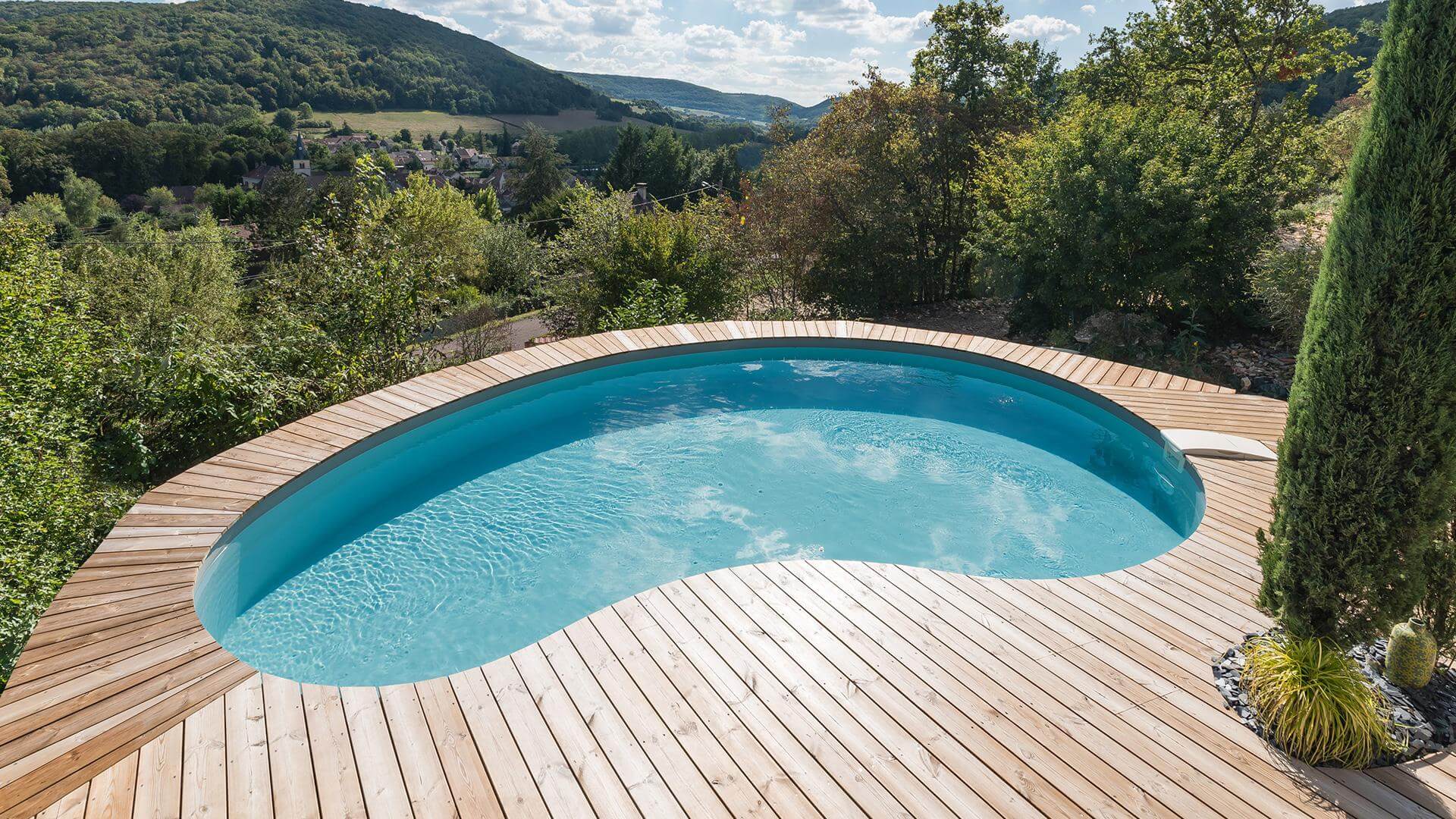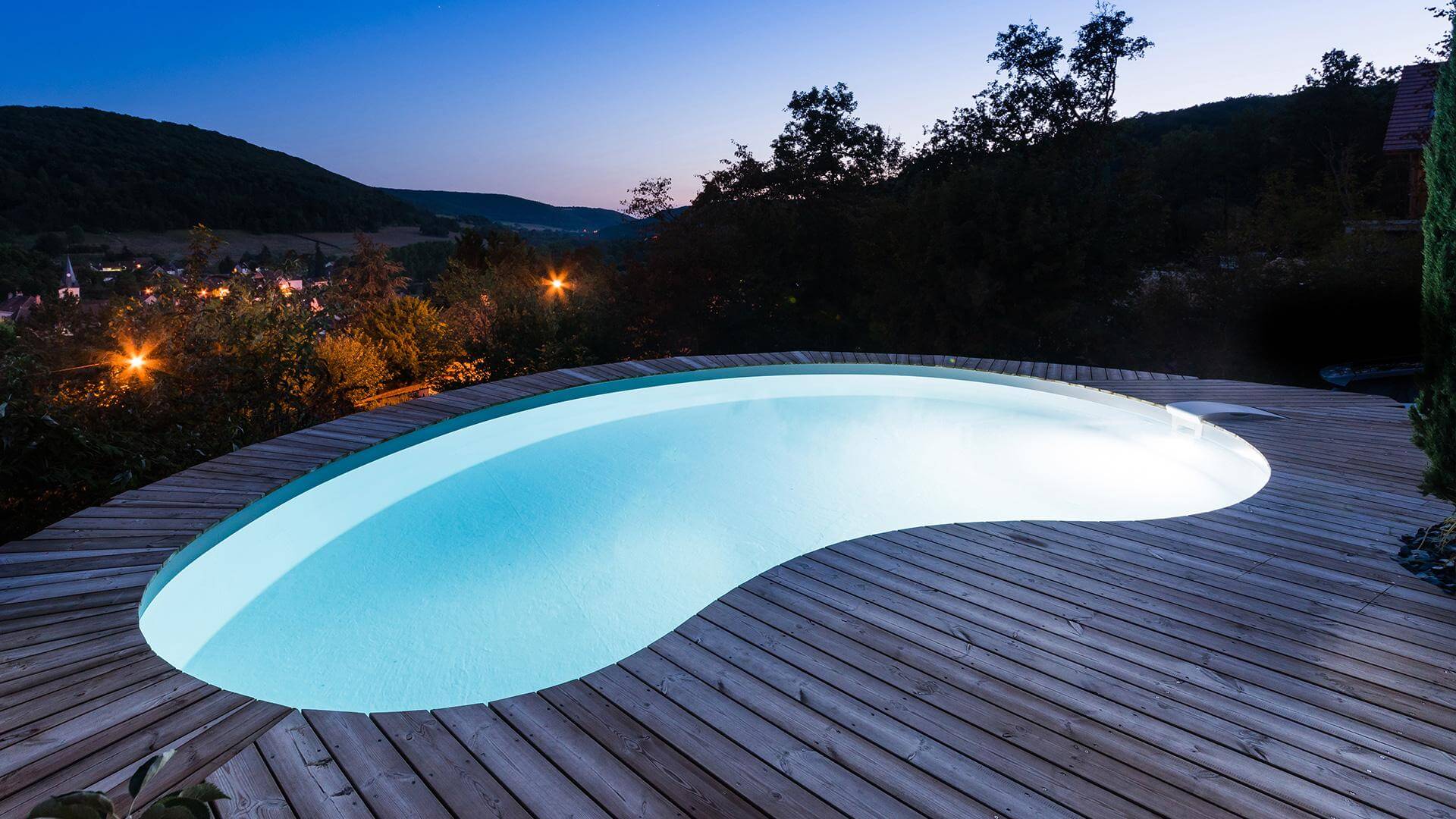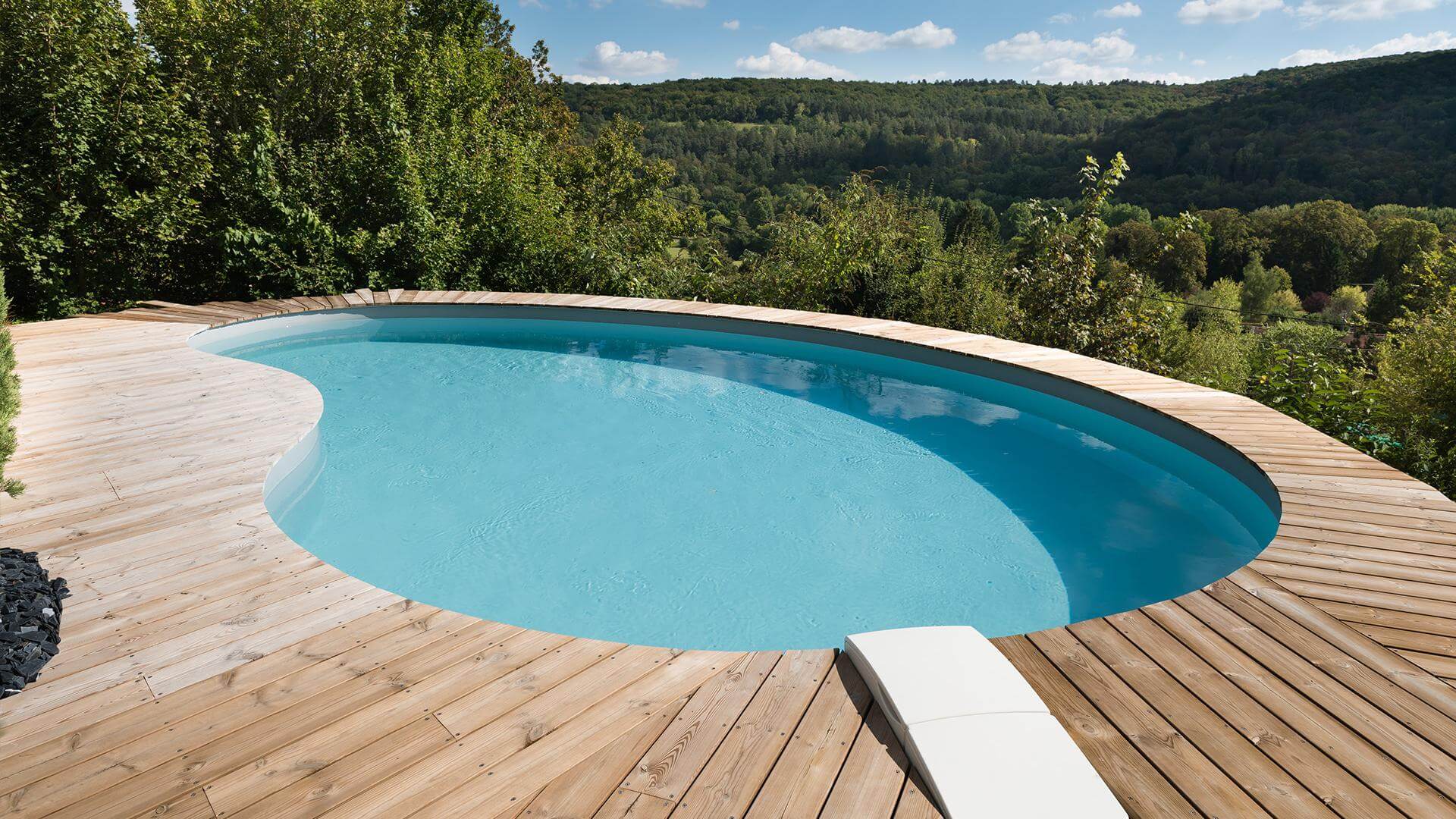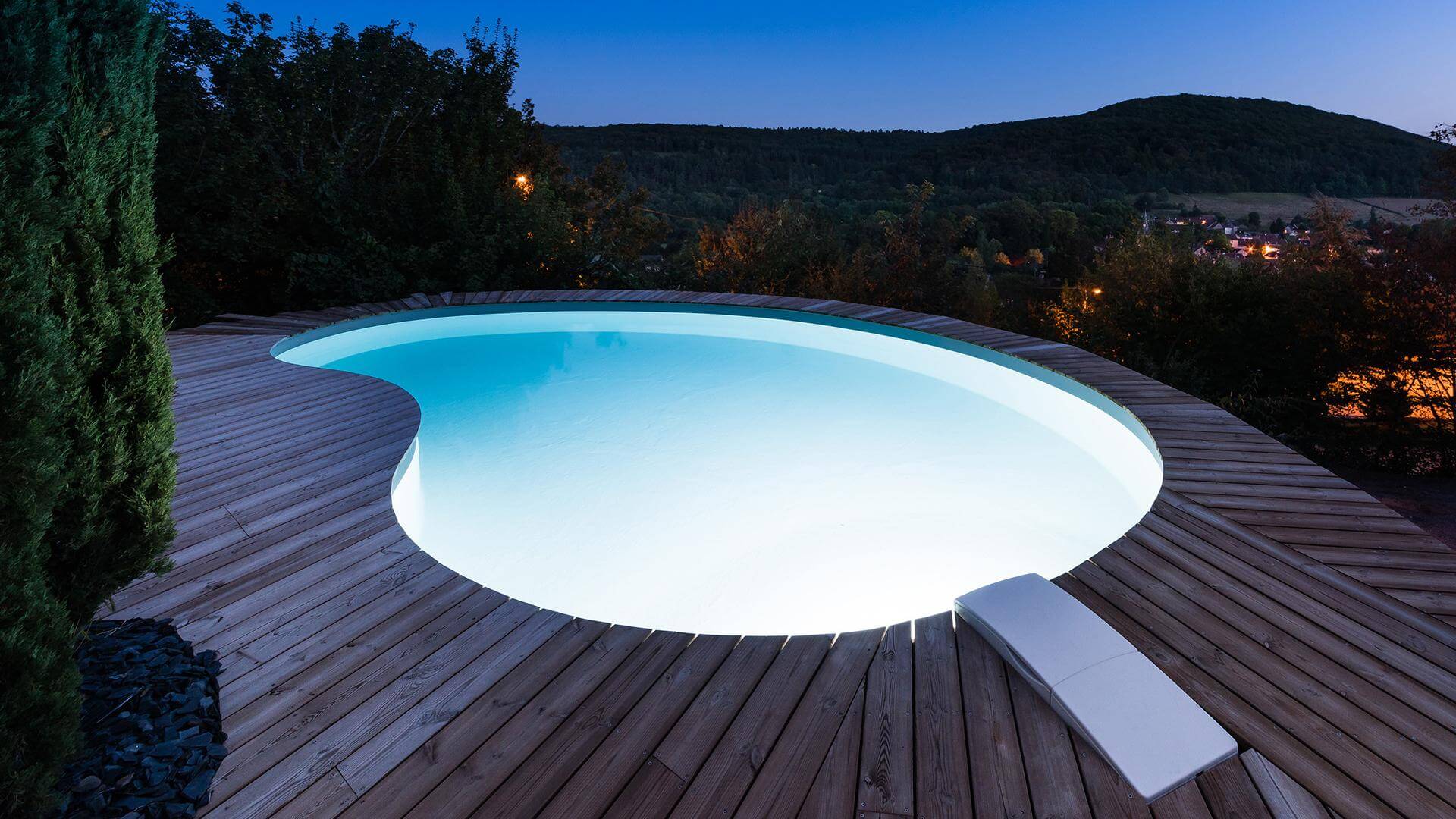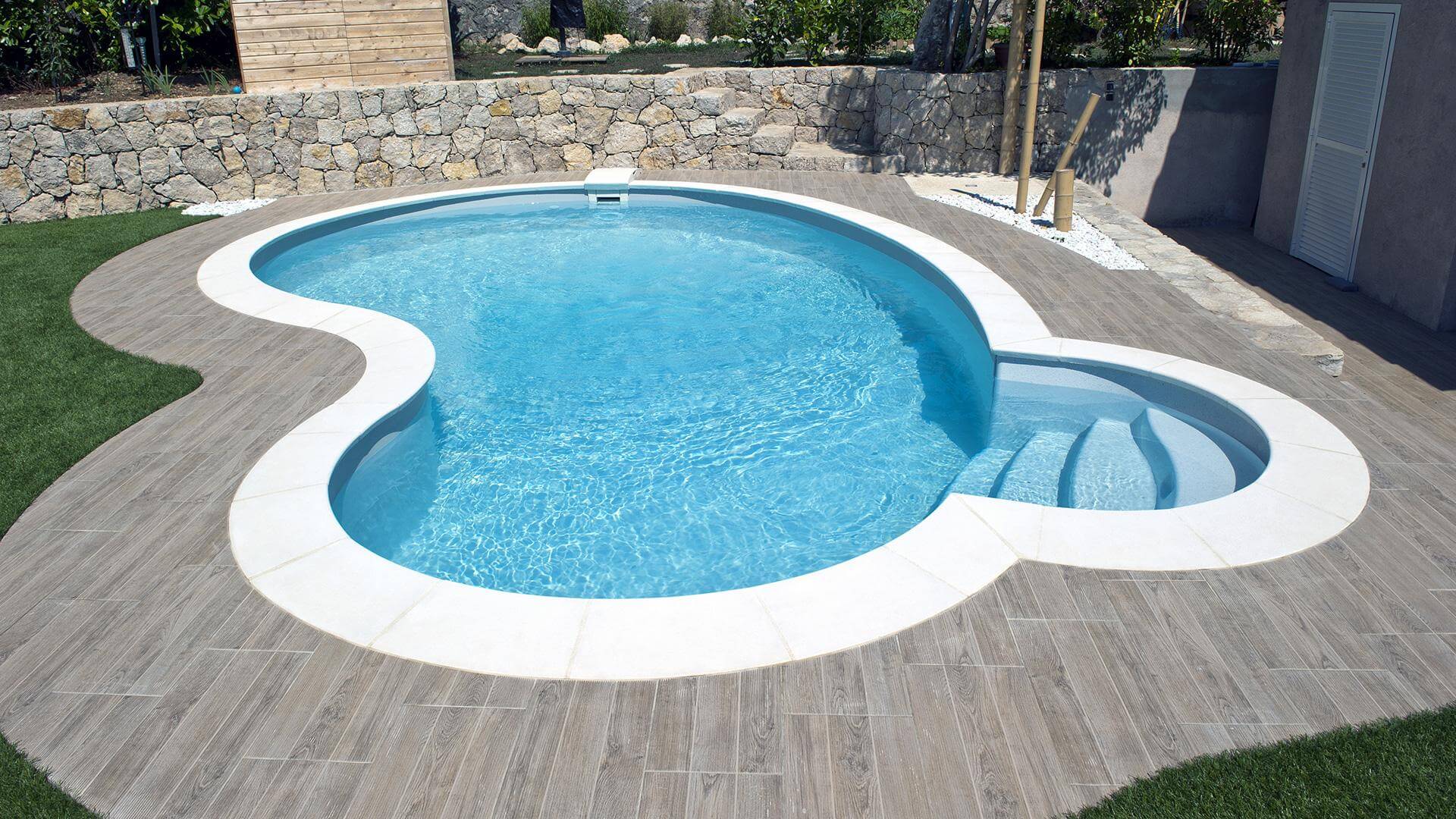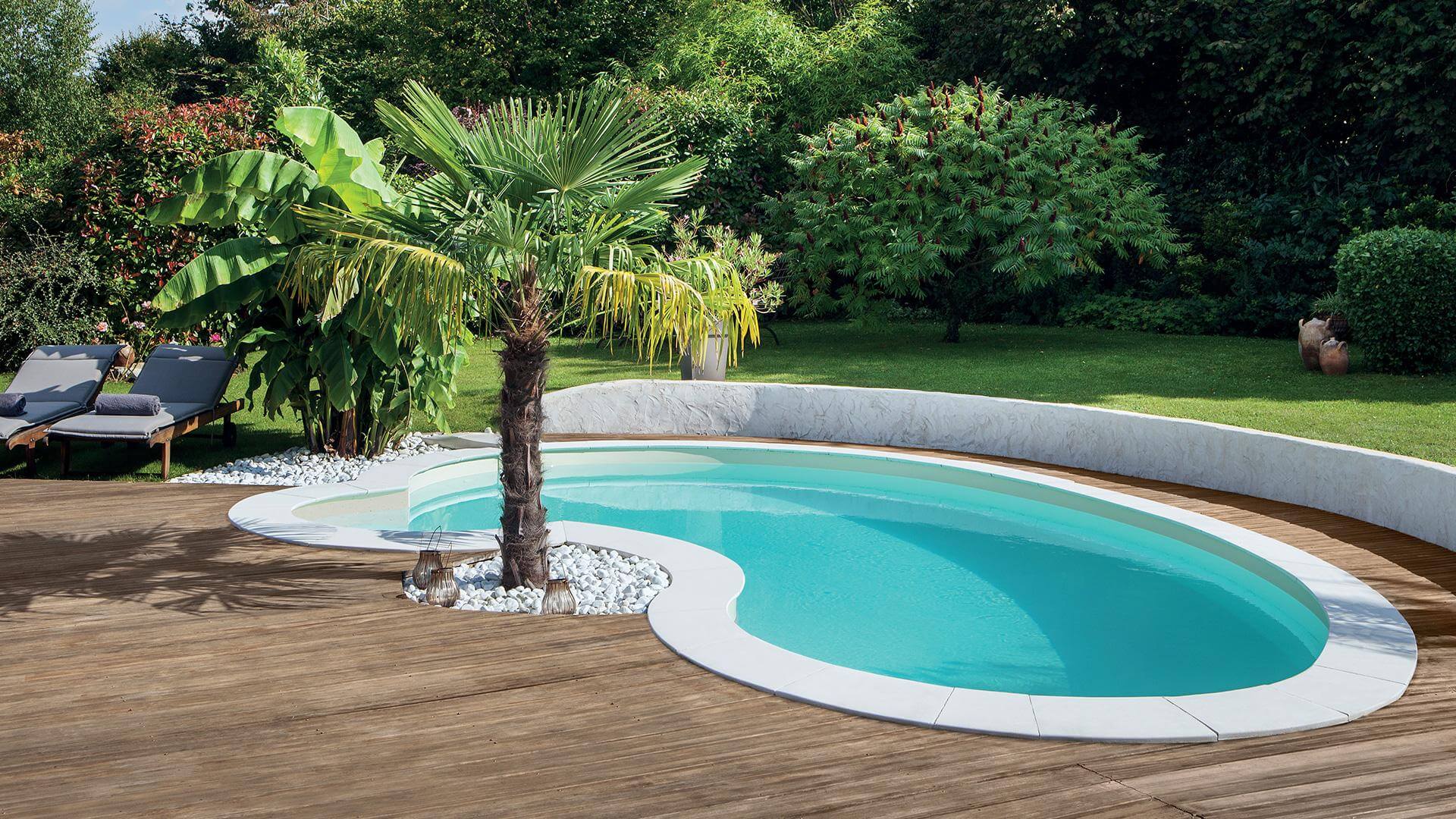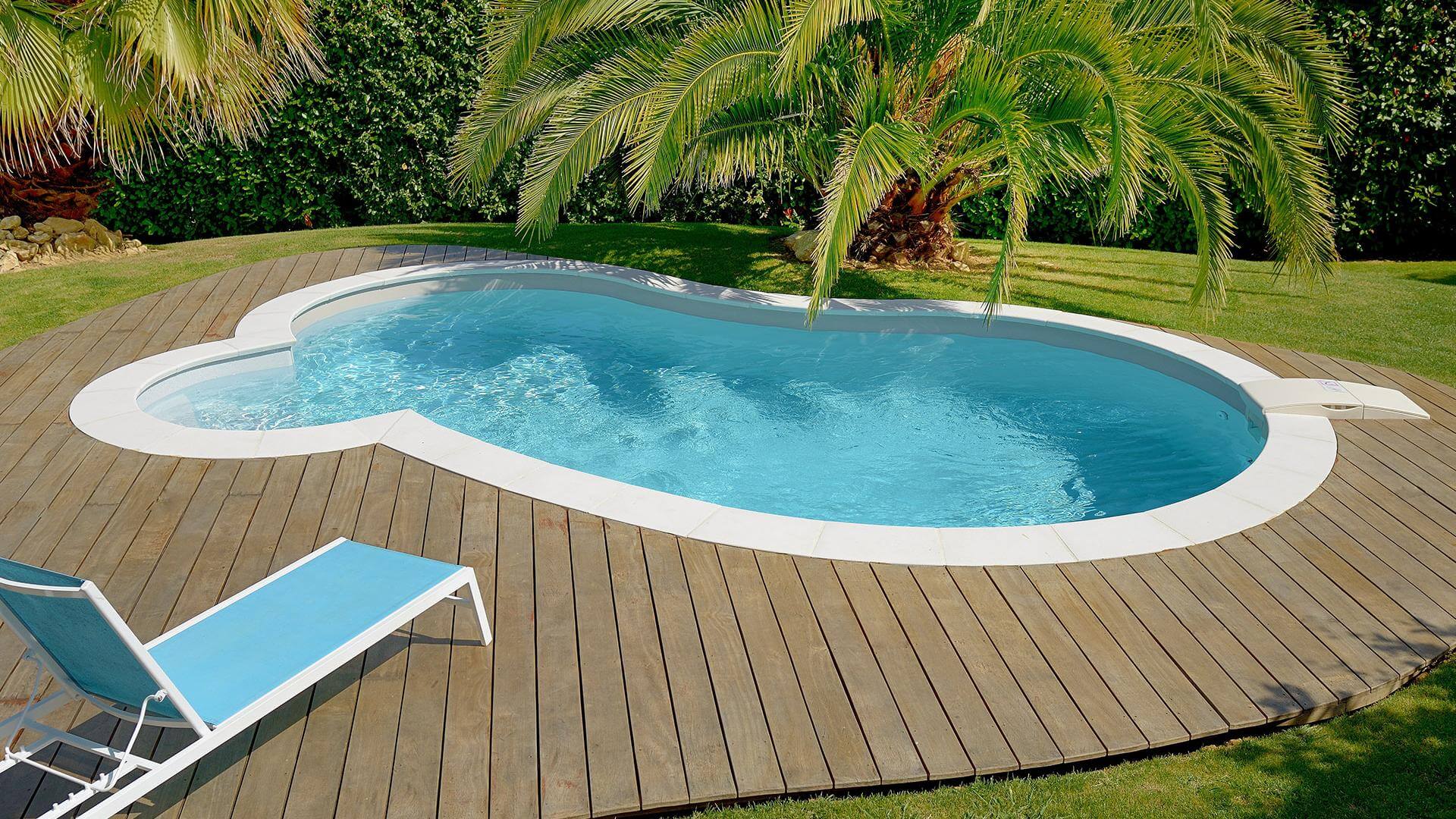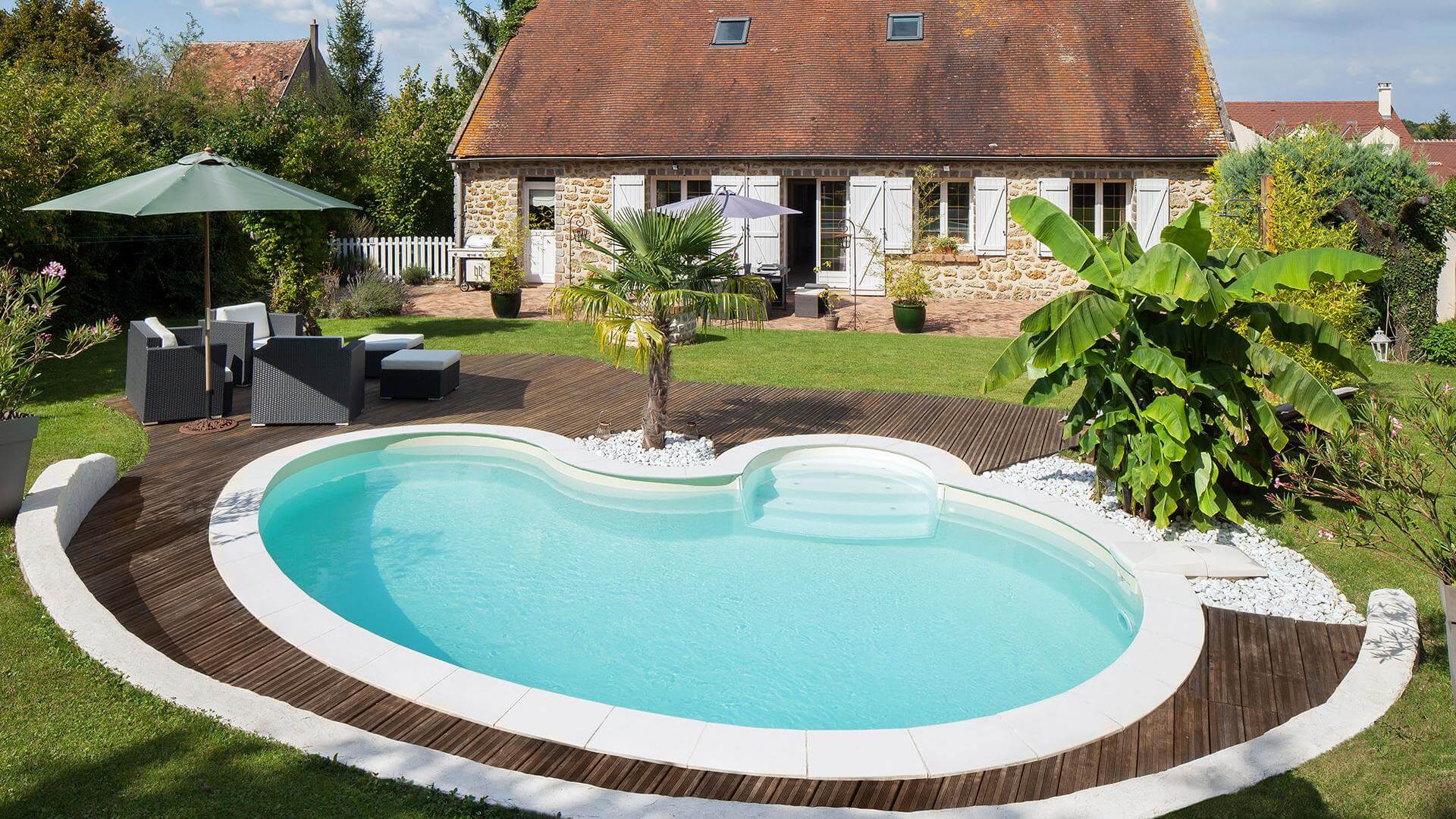 Description
Modern yet timeless, the Céline kidney-shaped pool will fit elegantly into any garden. It's easy to install, thanks to its rounded shape, which requires very few struts. The agreeable curves soften the landscape, breaking free of rectangular-pool conventions.
The bonuses
In 2016, the Céline kidney-shaped pool was awarded the Special Jury Prize by the Federation of Swimming Pool Professionals in the category 'Best Value for Money for a Freeform Family Pool'.
This multi-zone pool lets everyone enjoy the pool in their own way. This kidney-shaped design can be equipped with external steps. Choose between Orbis, Paso and Welcome steps. The advantage? You can place them where you wish to take advantage of the best views.
Dimensions
To make the most of your terrain, the kidney-shaped Céline pool is available in several sizes. Its length can vary from 4.03 to 10.30 metres, with a corresponding width of between 3.44 and 6.60 metres on its widest side and 2.31 and 4.10 metres on the facing side. So, with a surface area of between 13.2 and 52m2, it's a versatile pool that can adapt to suit your desires.
Equipment as standard
Depending on your taste and needs, opt for a Solid Grey, Tuscany, Azure or Marble Slate liner and a flat, dished or mini-well pool bottom. This kidney-shaped pool from Waterair Swimming Pools is delivered with a choice of filtration system: a cartridge, bag or sand filter.