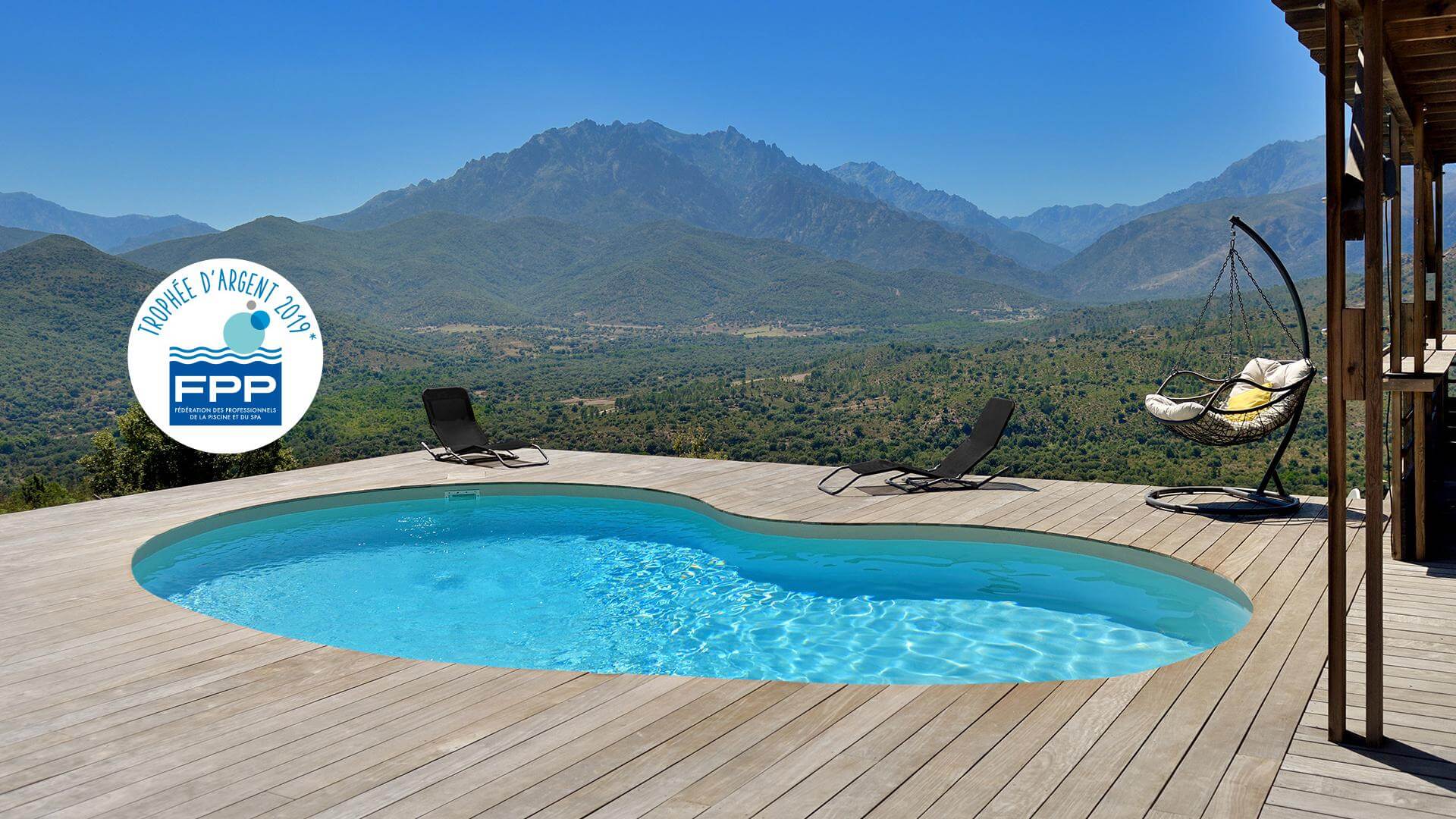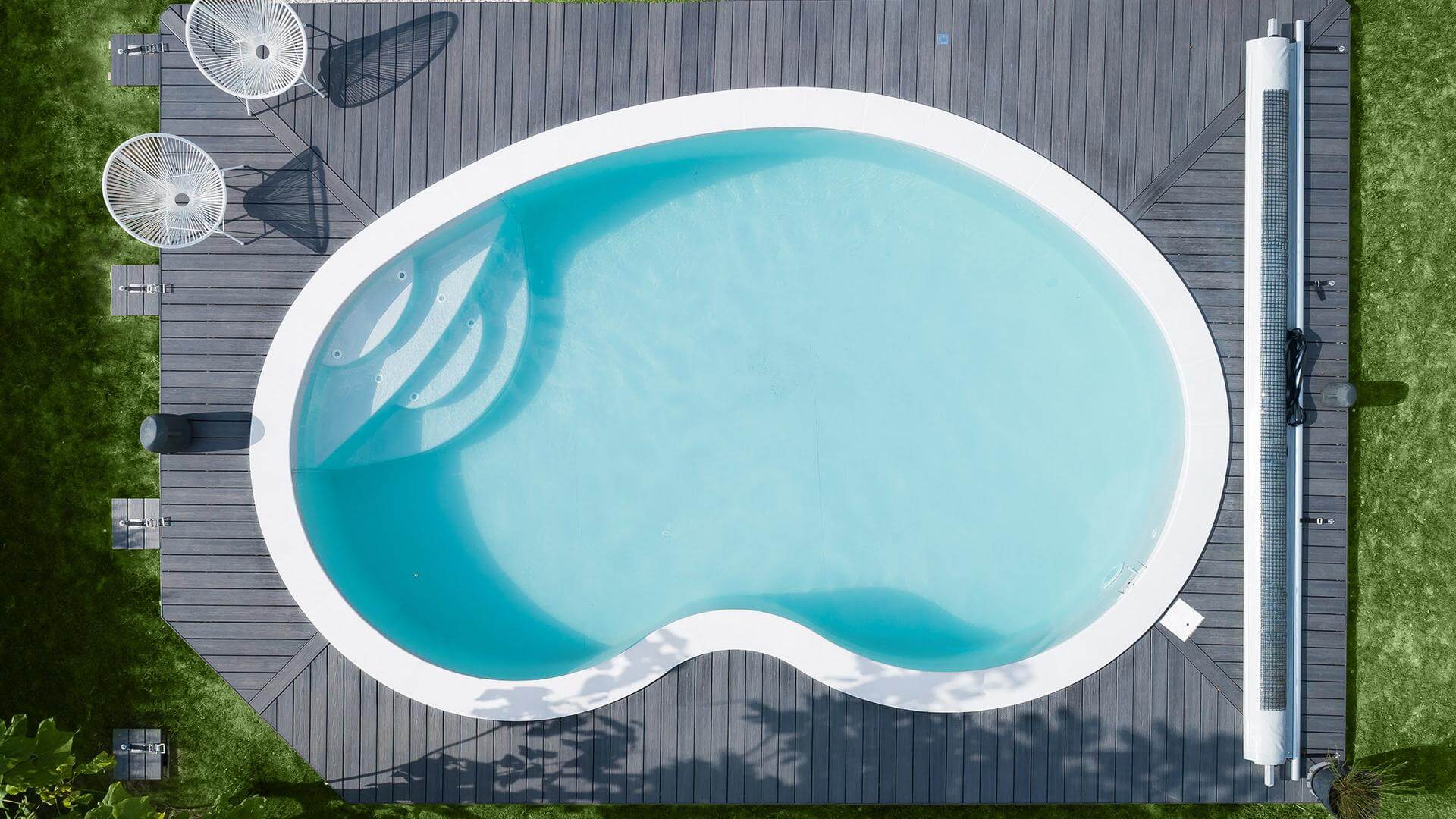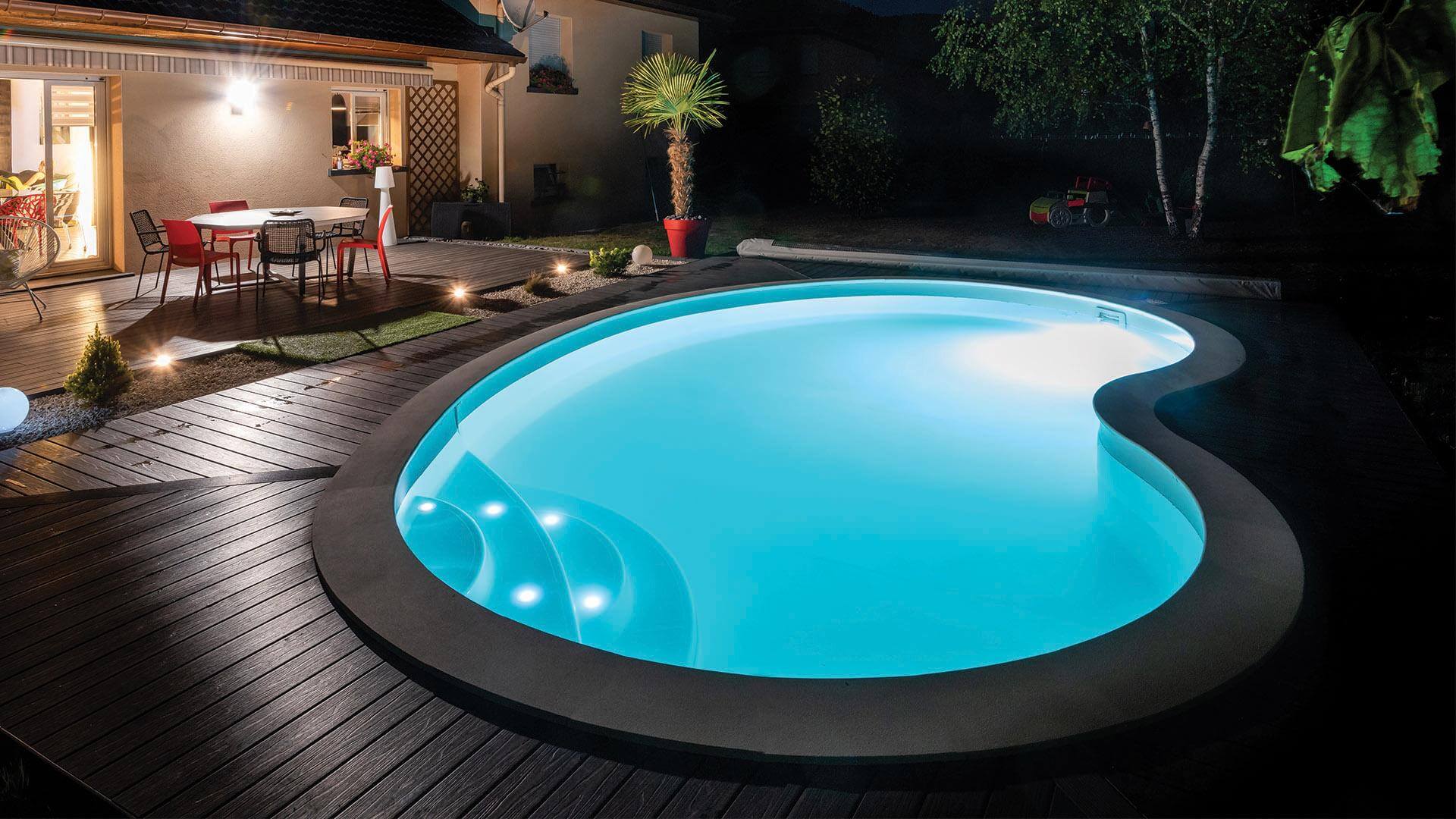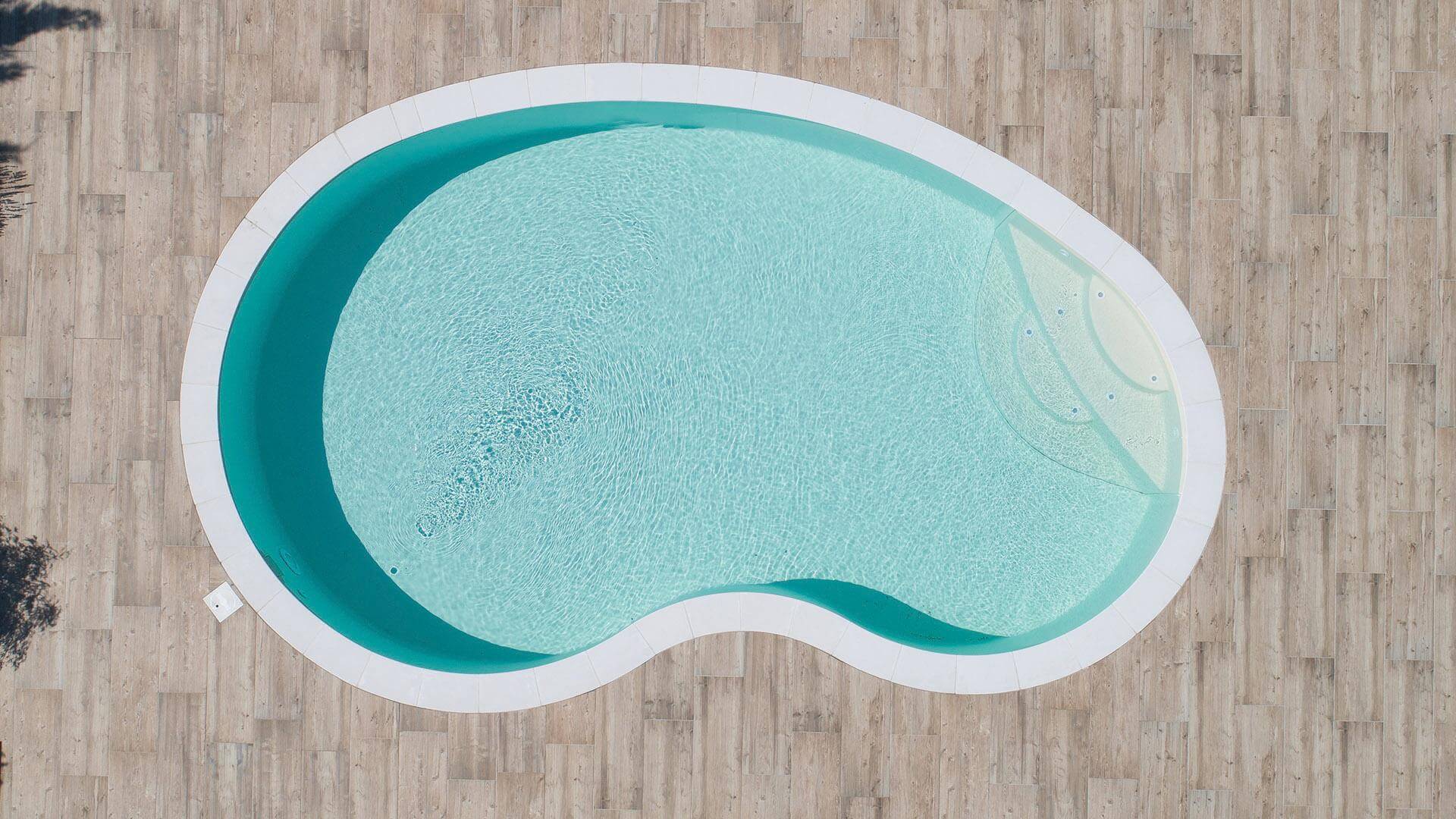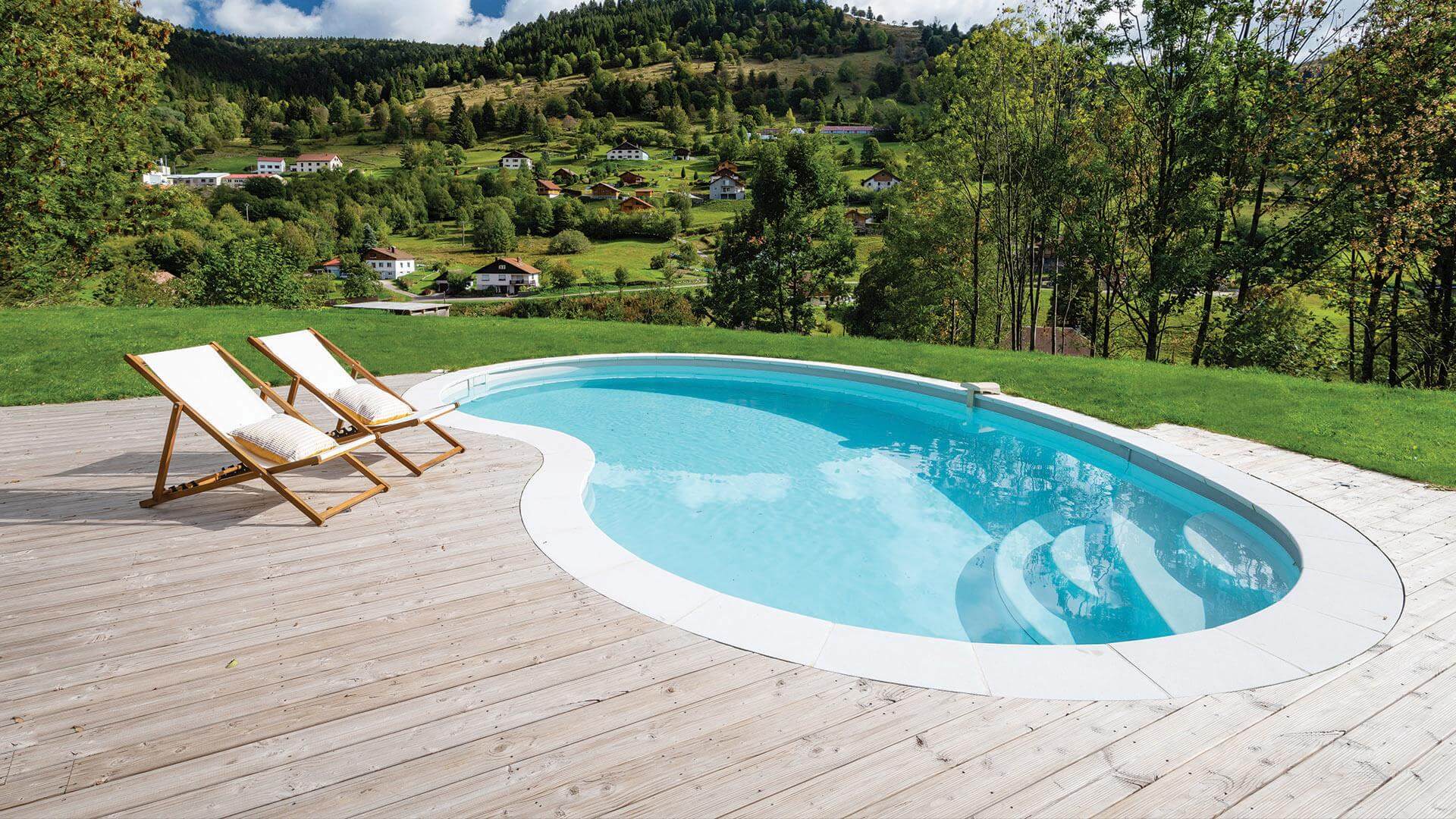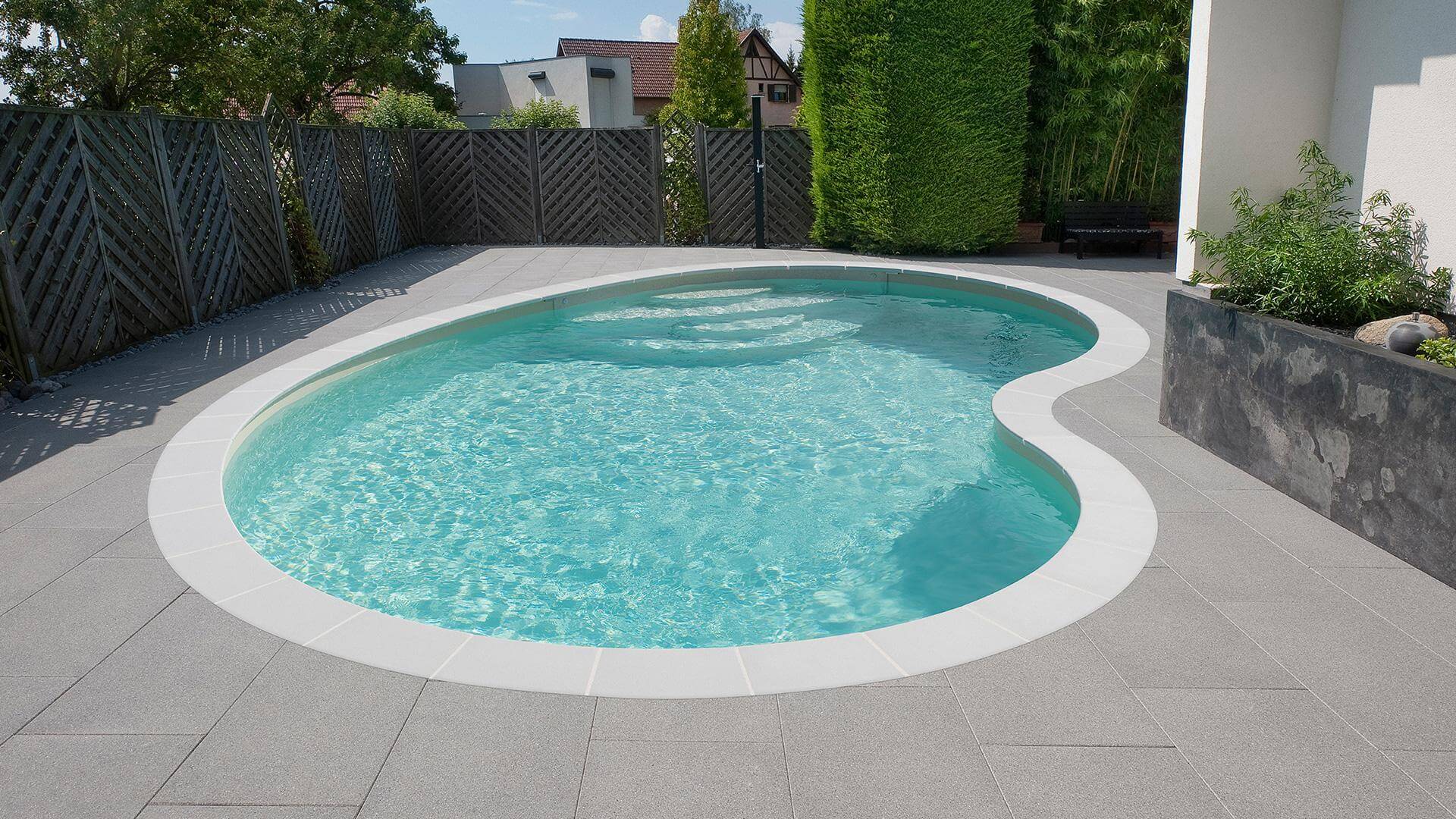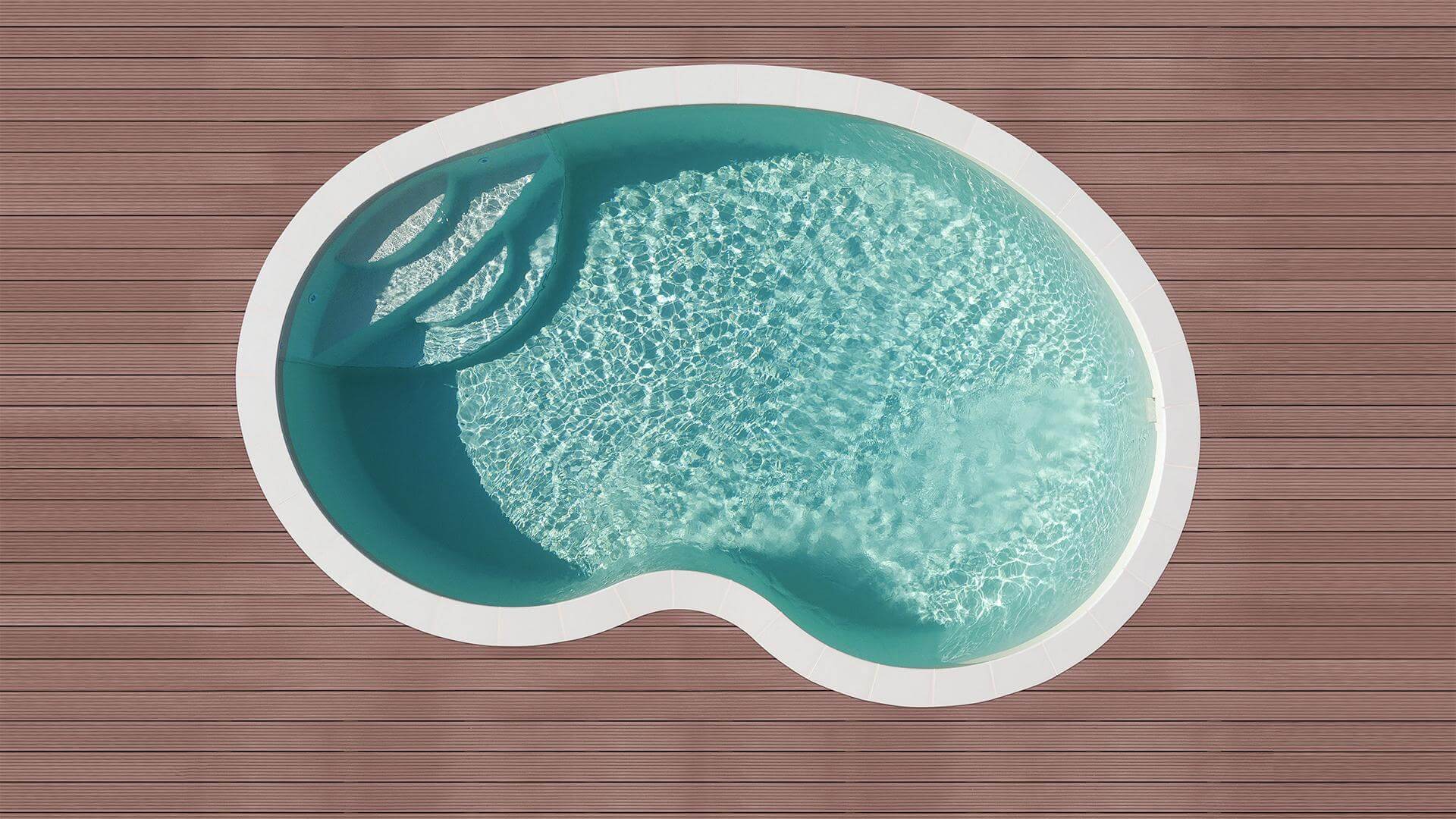 Description
The kidney-shaped Sofia design is the all-terrain pool par excellence! Elegant and discreet, Sofia will effortlessly adapt to the architecture of your house or terrain.
The bonuses
Its integrated steps free up space for both games and swimming, enabling you to make the most of the pool.
Its design has been conceived to adapt to all types of terrain, even the most difficult.
The bonus? Its kidney shape is simple to cover thanks to its integrated Enjoy steps! You can choose the cover or enclosure that best suits your needs and so ensure the safety of your pool.
Dimensions
The dimensions of the Sofia model can be customised from 6.04m to 9.05m in length and from 3.53m to 5.36m in width, giving you a surface area of between 17 and 38 m2.
Equipment as standard
Equipped with the integrated Enjoy steps, which combine aesthetic appeal, comfort and practicality.
The Sofia pool can be customised with a Tuscany, Azure, Solid Grey or Marble Slate liner.
Depending on your preferences, you can opt for a flat pool bottom of 1.2m or a mini-well.
Our Waterair Swimming Pool advisor will help you choose a filtration system suitable for your needs.