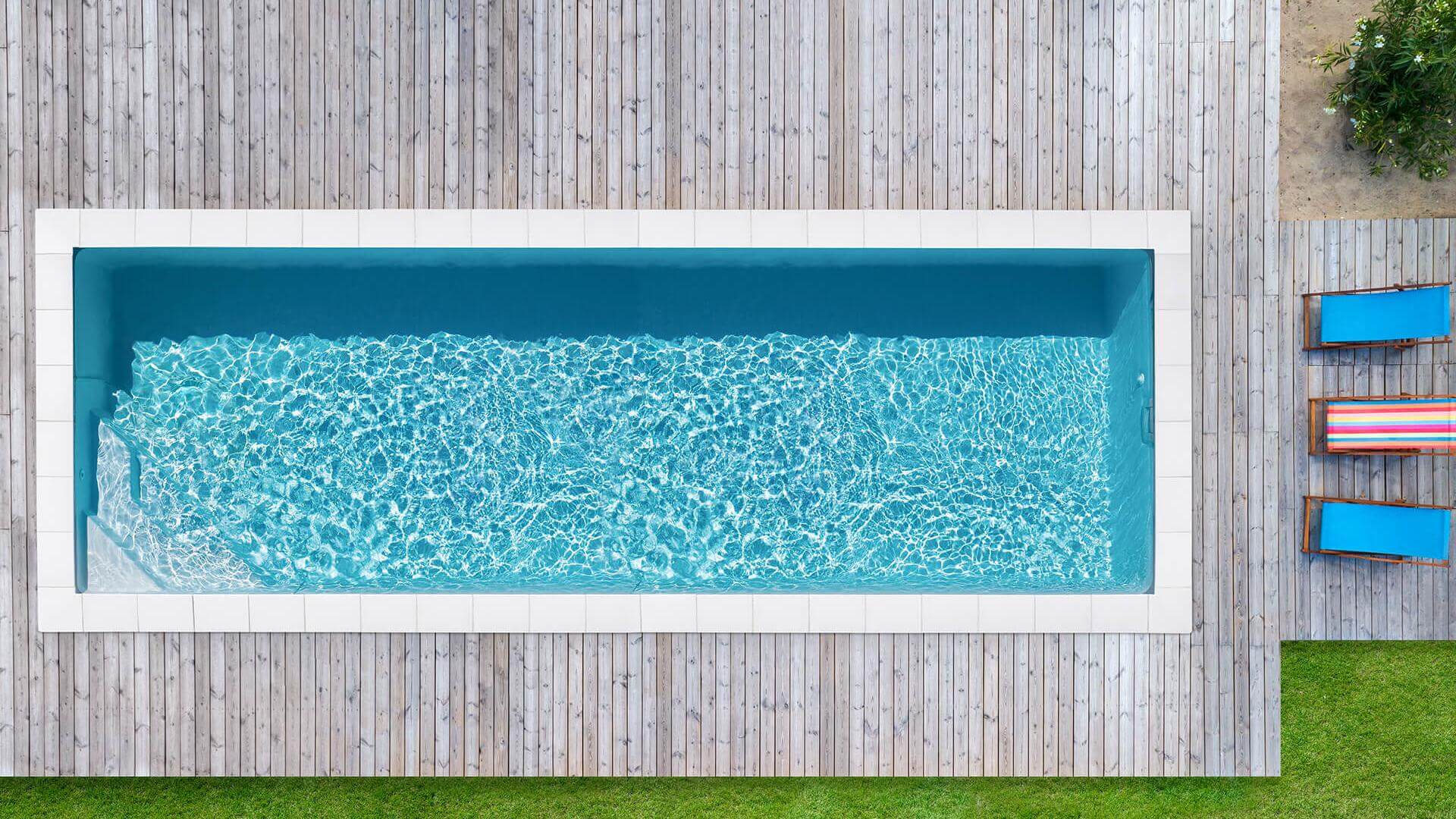 Description
The Emilie pool comes in a range of sizes to suit your desires. This lap pool configuration has the perfect dimensions for serious lengths swimming. Its long narrow shape and its decidedly modern, clean lines will highlight the perspective and length of your garden.
A fitness and relaxation pool
Positioned in one corner of the pool, the integrated Square steps keep the length free for swimming while also providing a good place to relax. With enough space for two people to sit, they offer a comfortable and inviting place to relax after a swimming session.
Dimensions
With dimensions typical of a lap pool, this narrow (3.68m) and extra-long (10.8m) pool will allow you to swim lengths in comfort.
Equipment as standard
Your Emilie lap pool can be customised to suit you. It's up to you to choose:
The pool depth to suit your needs.
The colour of the water: thanks to our 5 liner colours – Grey, Tuscany, Azure, Silver Grey or Marble Slate – your pool can match your tastes.
The colour of your steps: beige granite or grey granite – choose the finish to match or your liner or go for contrast.