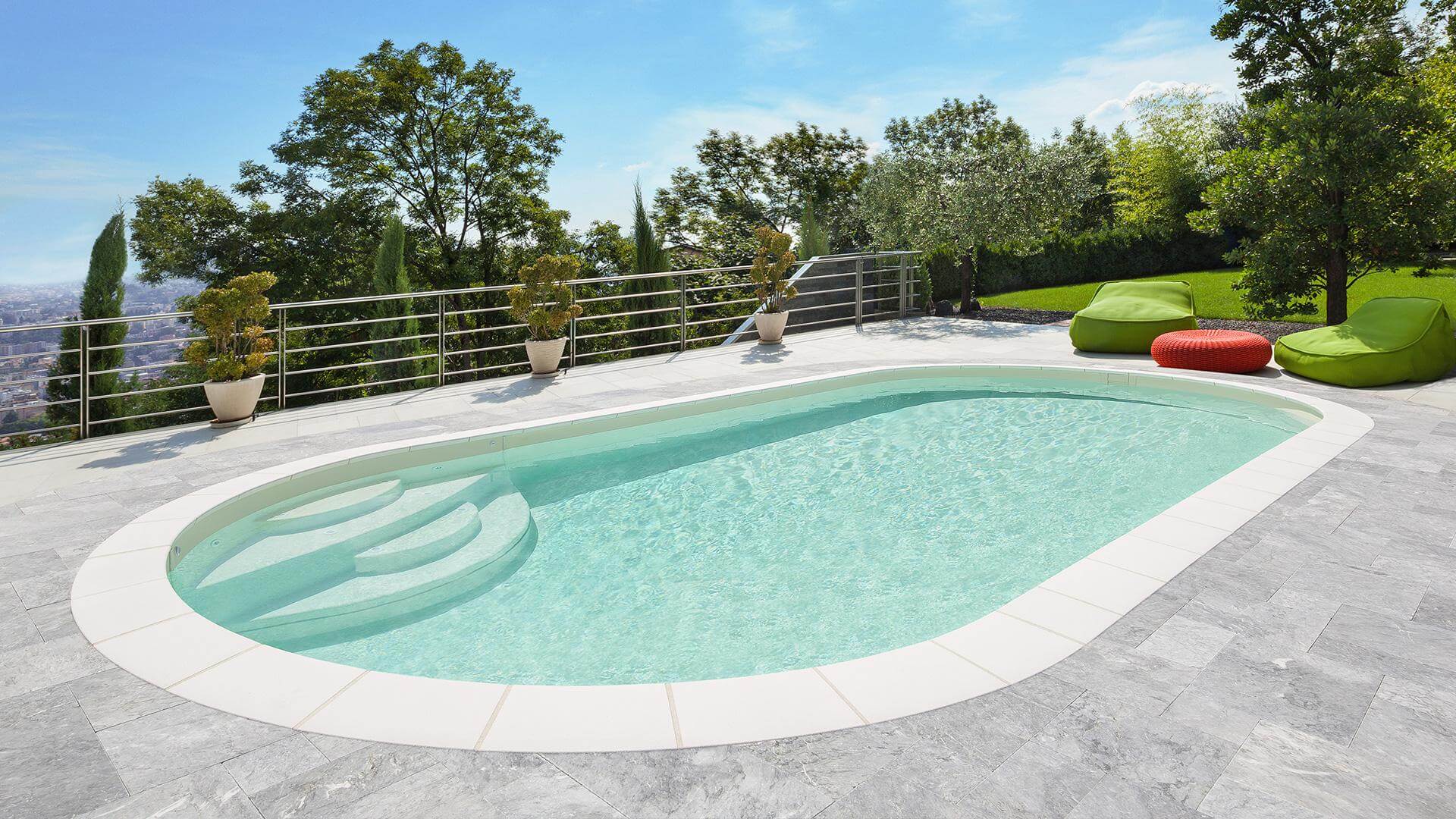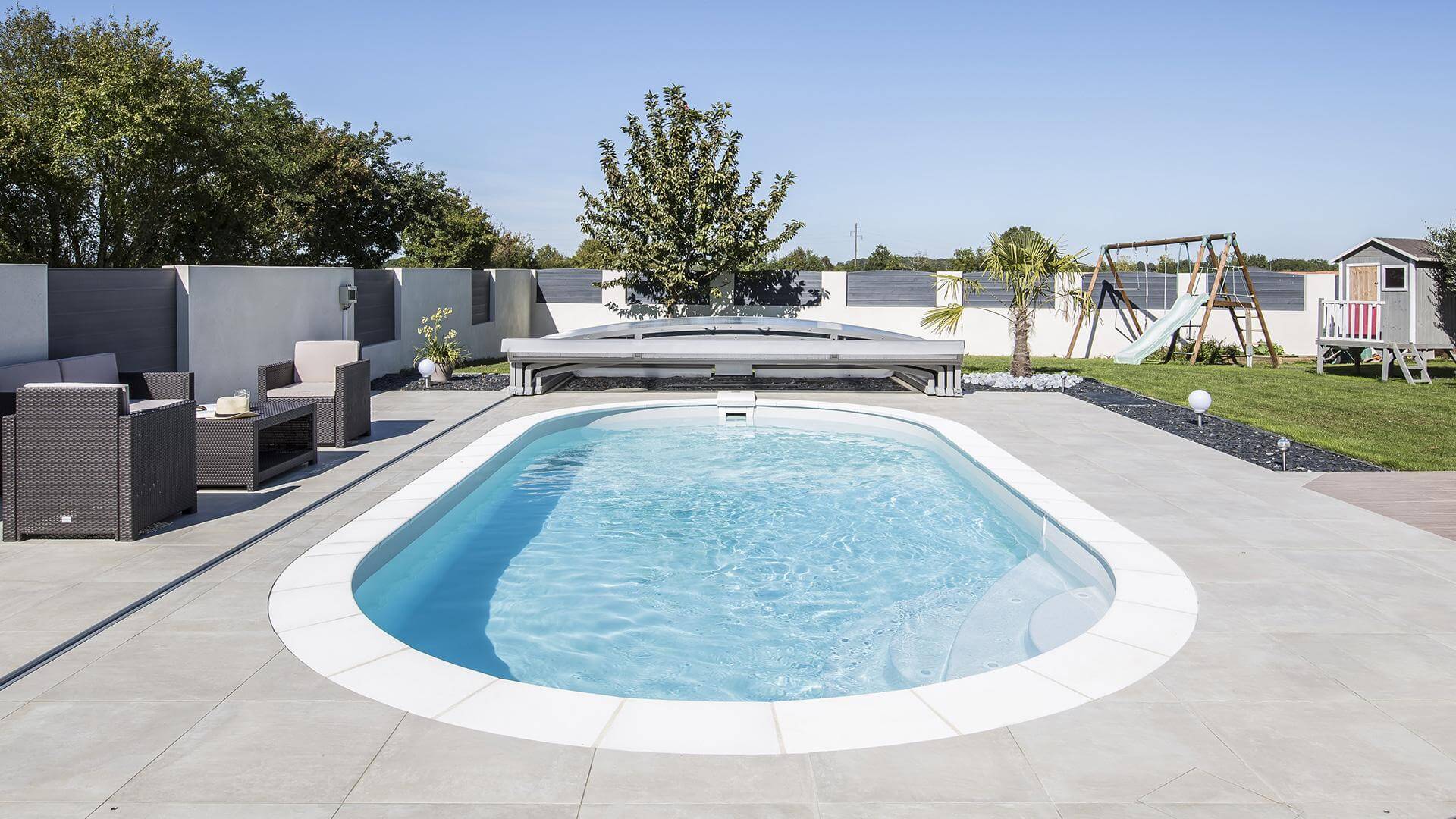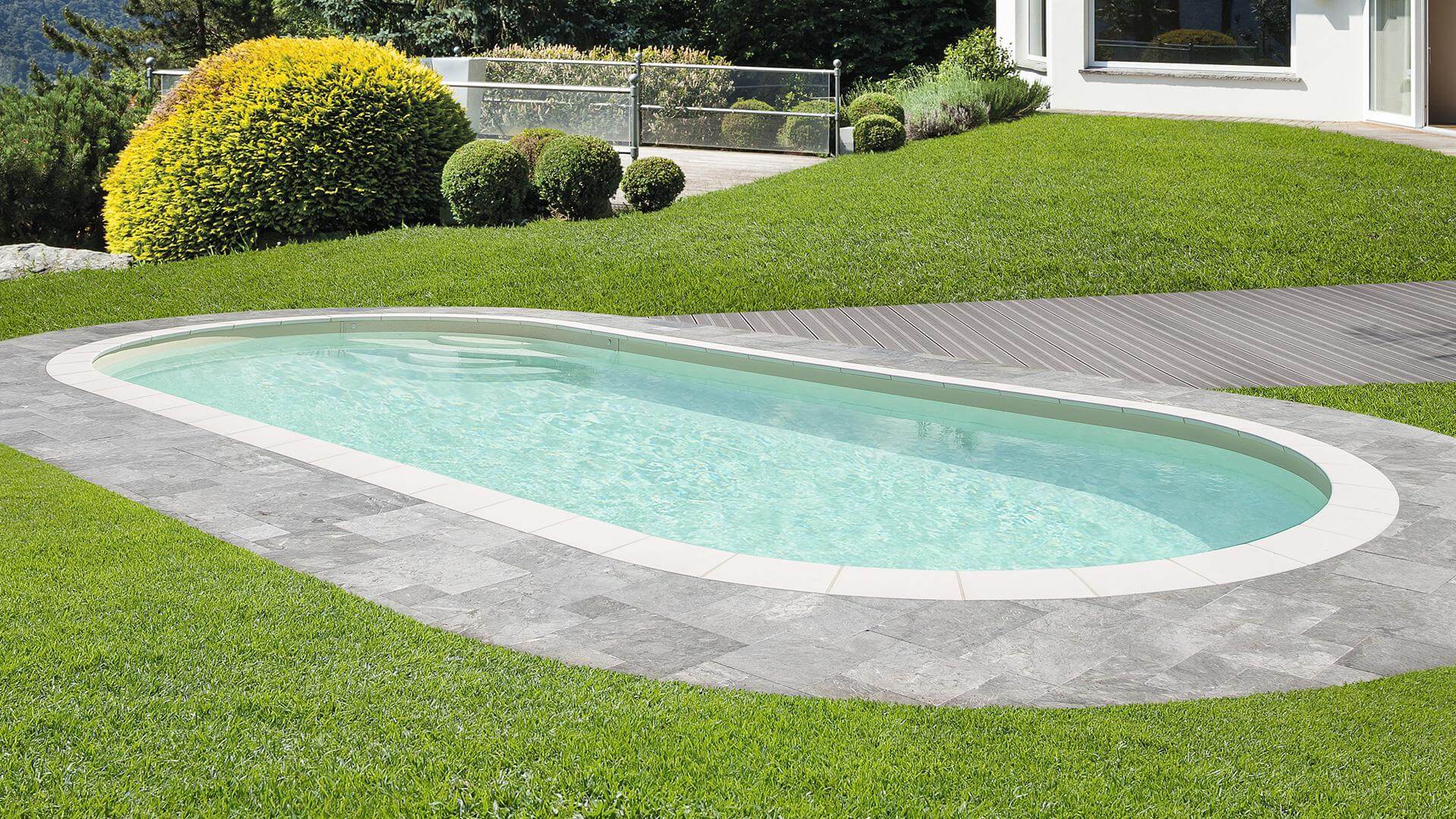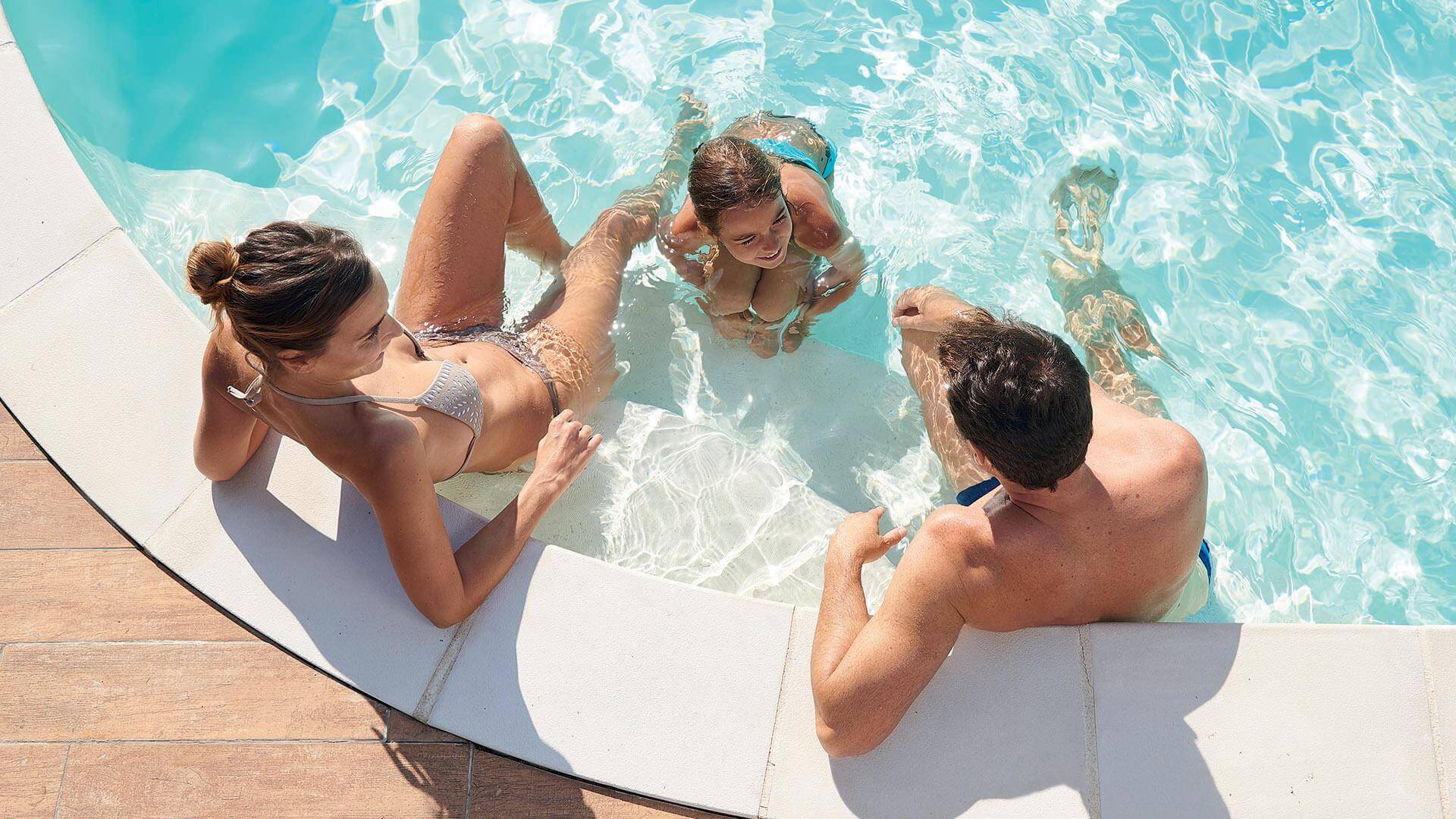 Description
Meet the Elsa modular pool and fall in love with its timeless design!
This pool stands out thanks to its slender, refined shape, which optimises water circulation. Its soft curves will be a stylish addition to your garden. The versatile Elsa is the perfect family pool, providing space and comfort for all pool uses and preferences.
Why choose the Elsa ?
The Elsa's standard Enjoy steps add a unique and stylish touch. These anti-slip steps are as sleek as they are practical: discreetly built into the corner of your choice, they won't cut into your swimming space!
Dimensions
This oval pool is available in 8 sizes, from 6.43 to 12.01 m long and from 3.57 to 4.15 m wide. The Elsa features our spacious and comfortable Enjoy steps with built-in seating. The steps can be placed according to your preference in one of the pool's four curves. The Elsa's design will appeal to the serious athlete and the water-game enthusiast alike.
Equipment as standard
We offer a variety of pool liner colour options to help you create your perfect pool down to the last detail, with a choice of azure, mint, Tuscan, grey. Choose from a 1.20-m or 1.50-m flat bottom, sport bottom or standard bottom to ensure your pool meets your needs and preferences.
Découvrez la piscine en kit Elsa, qui saura vous séduire par son design intemporel.