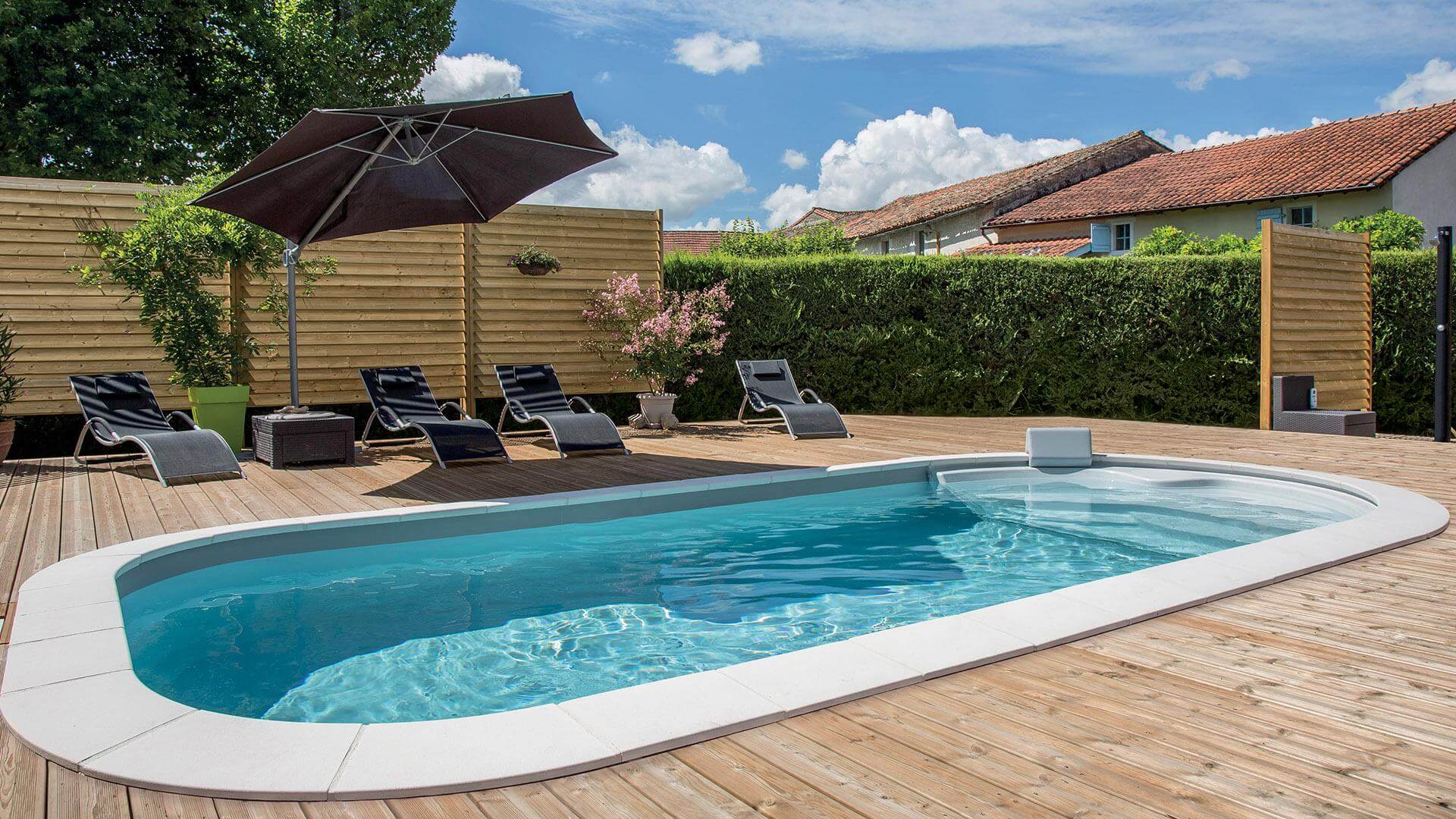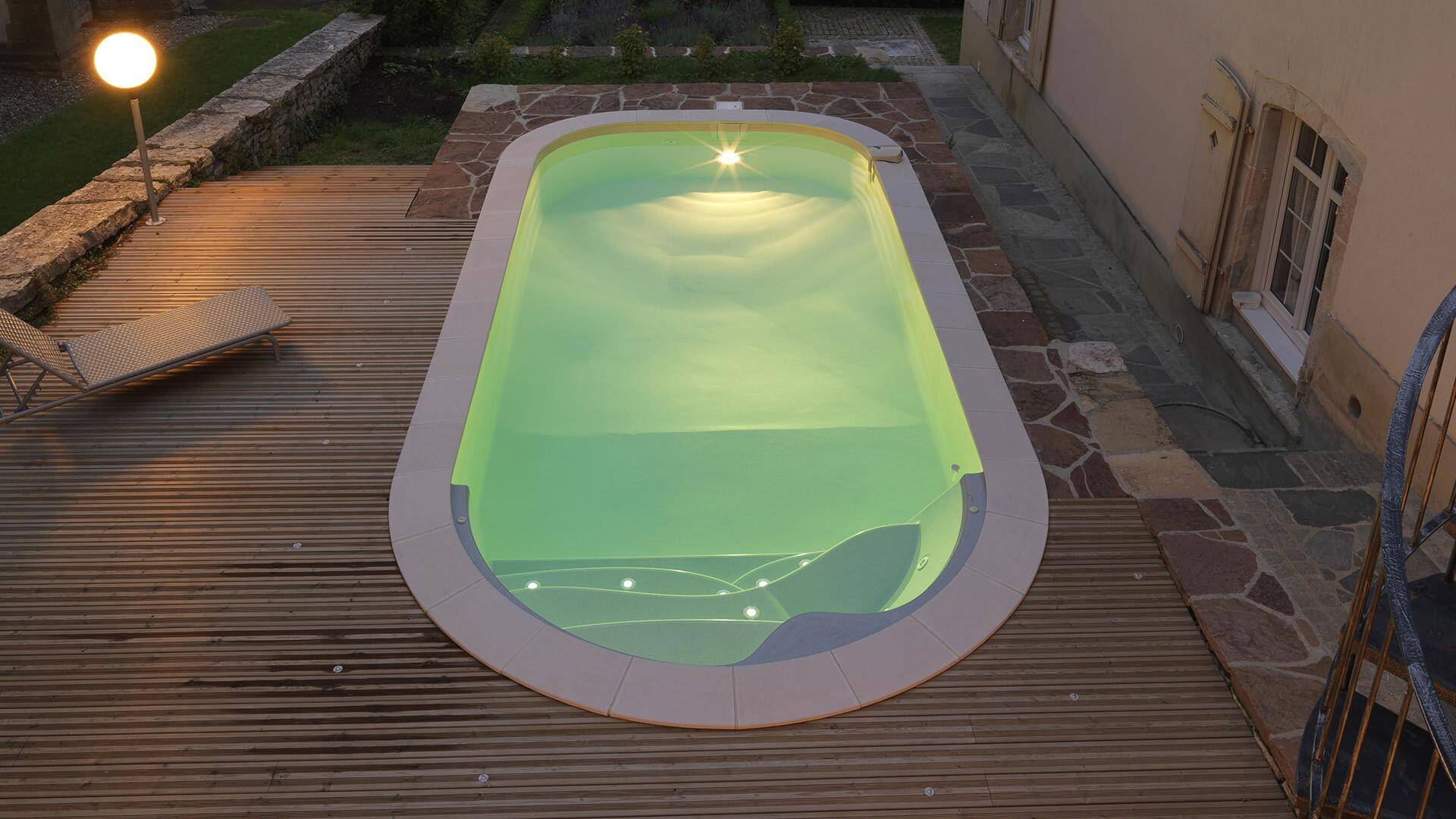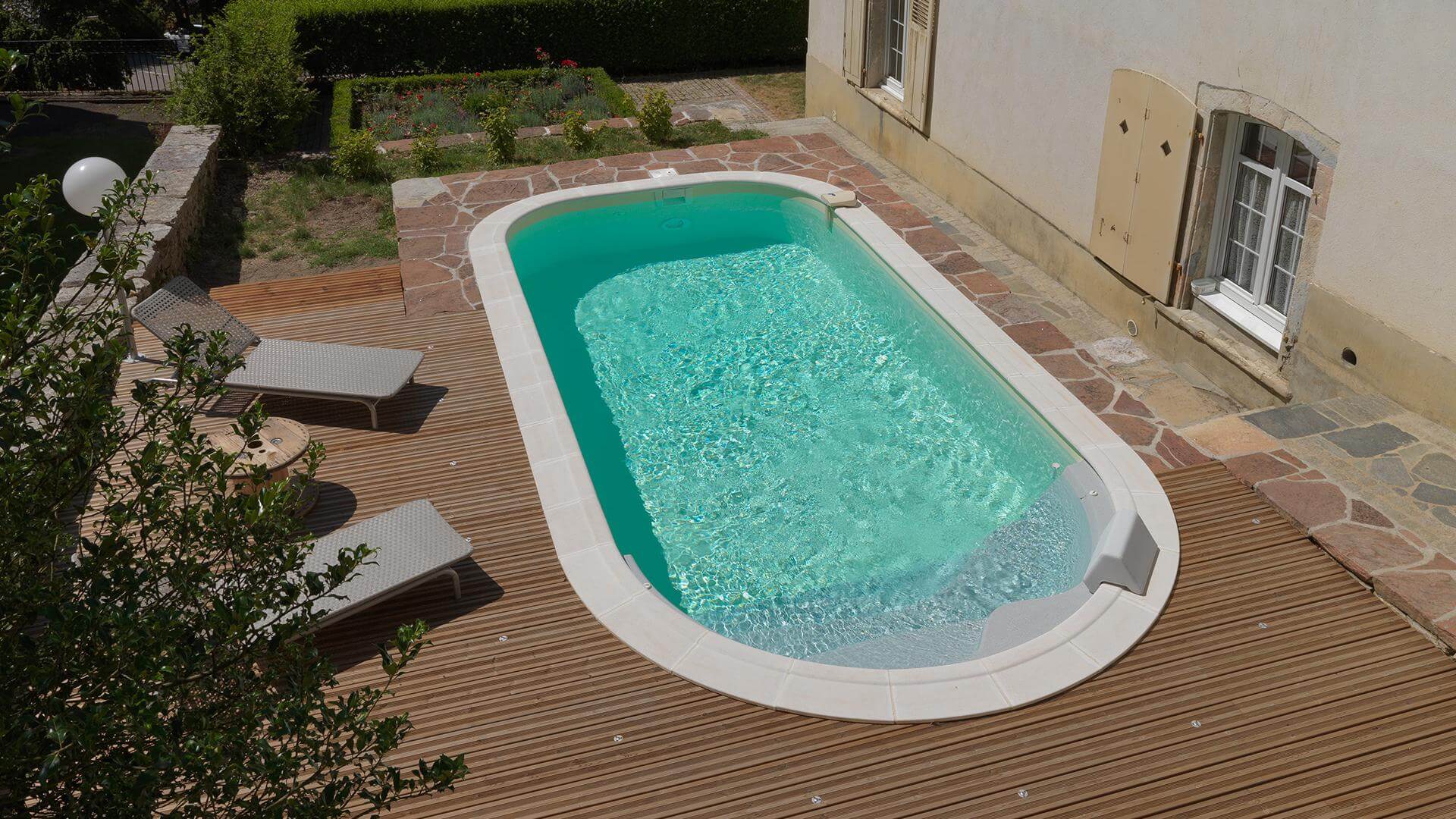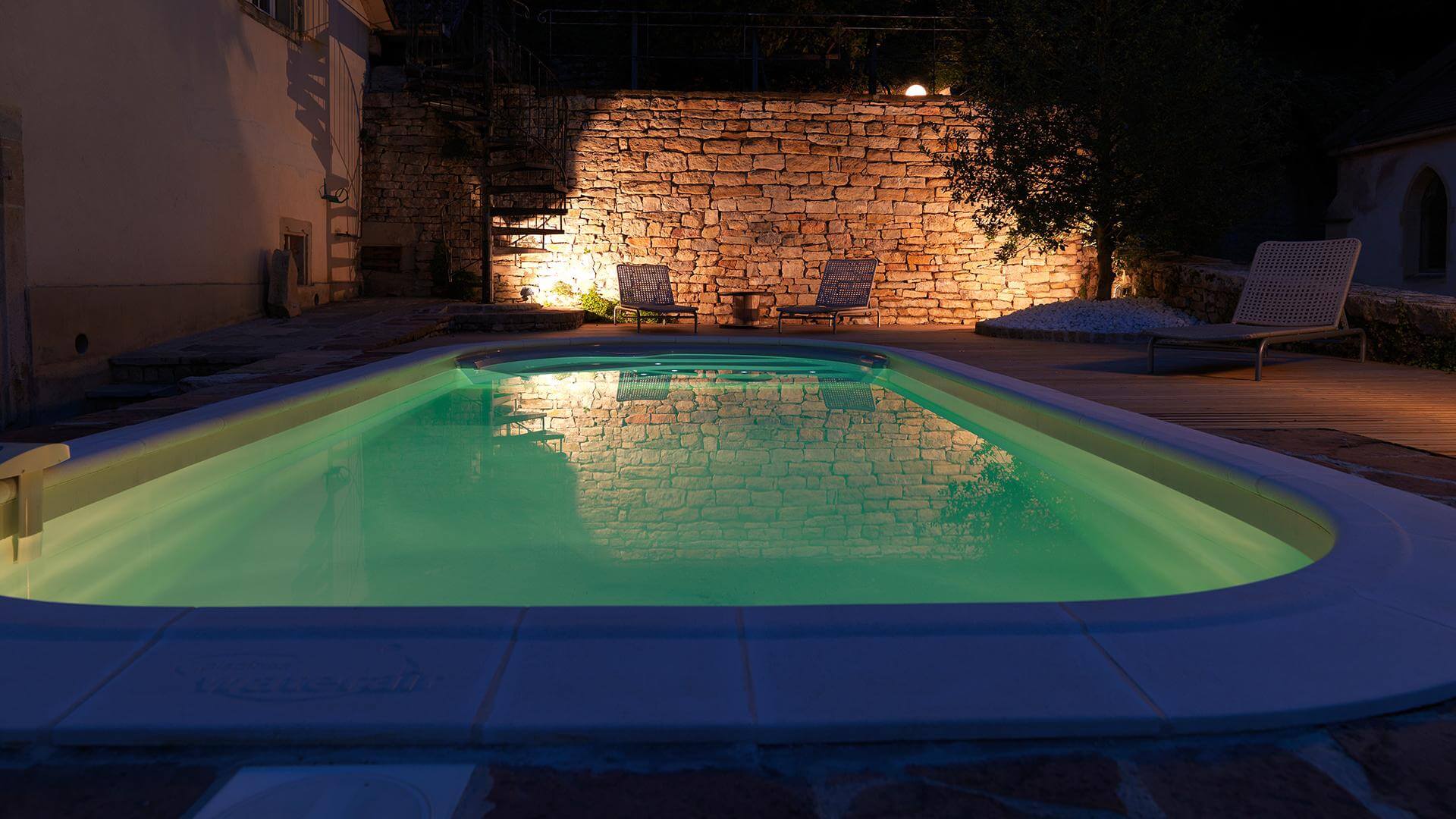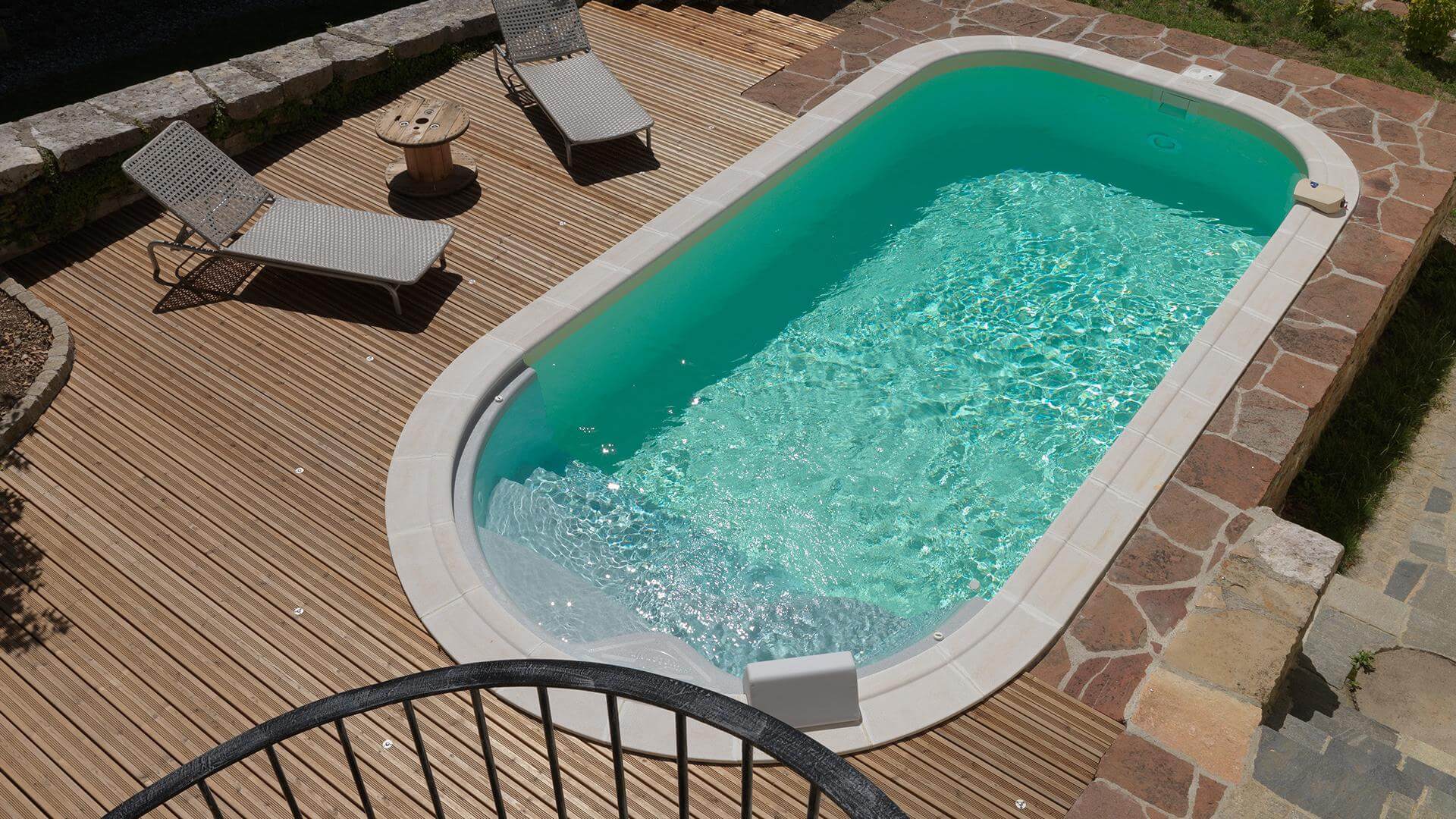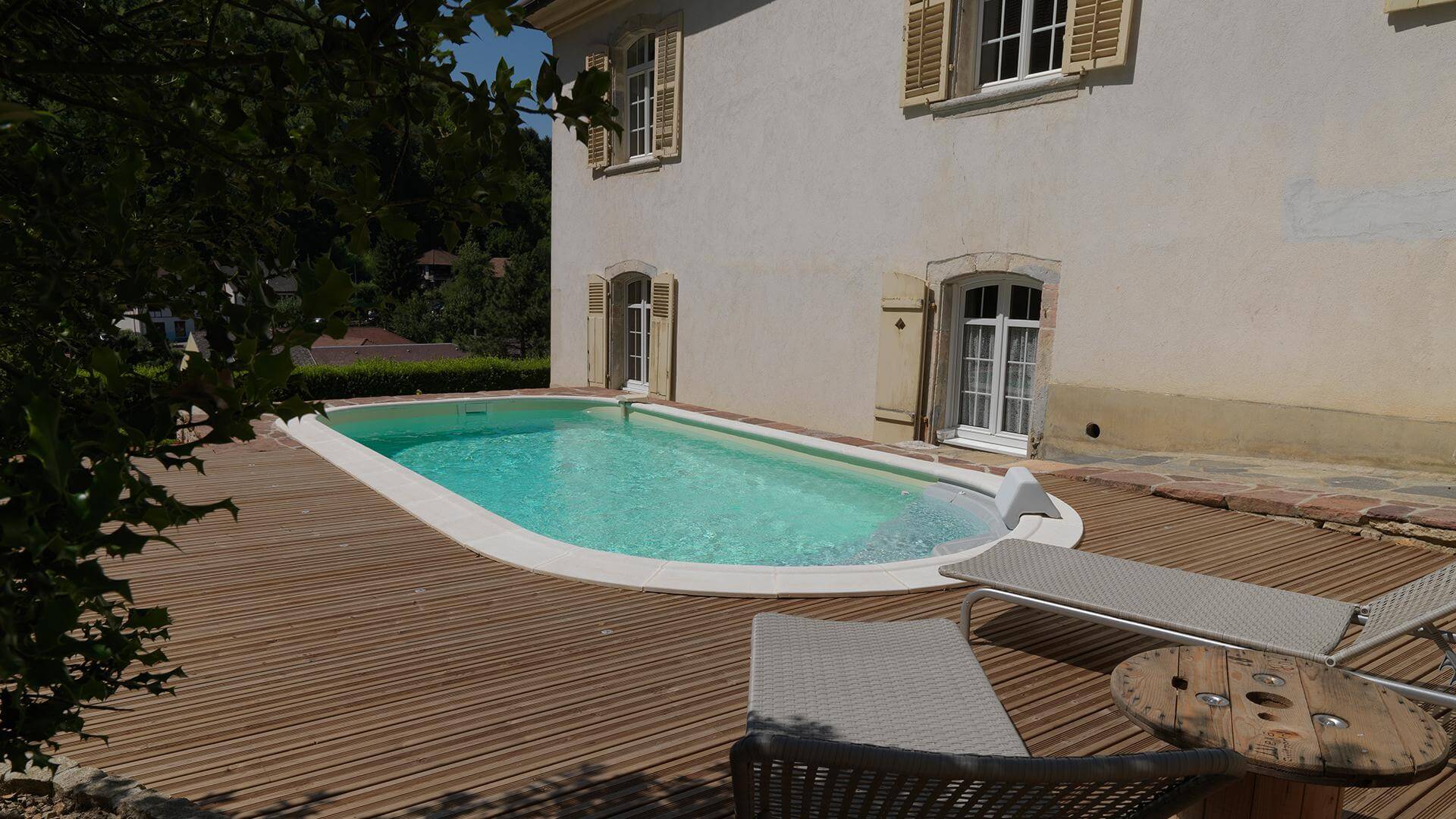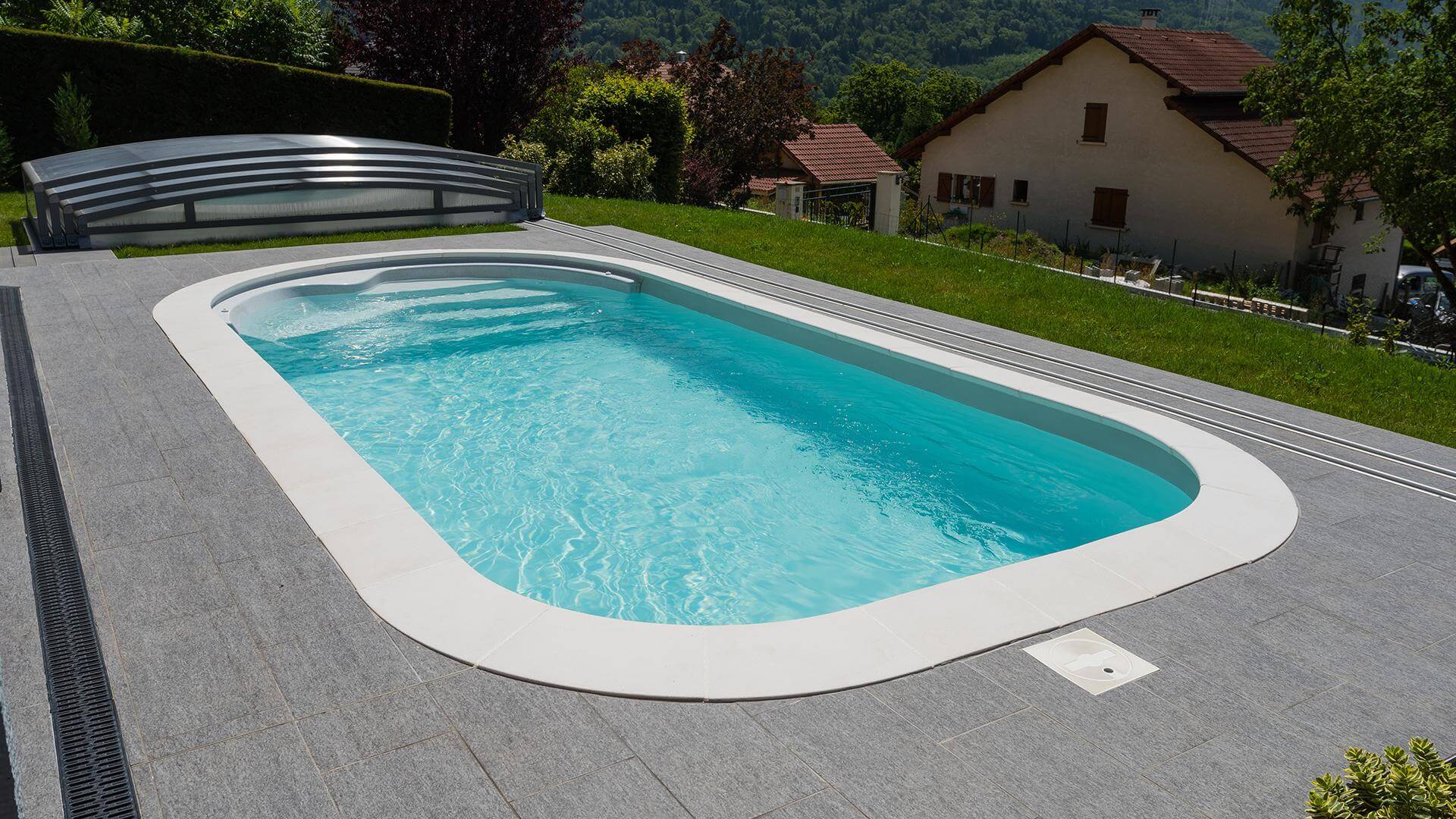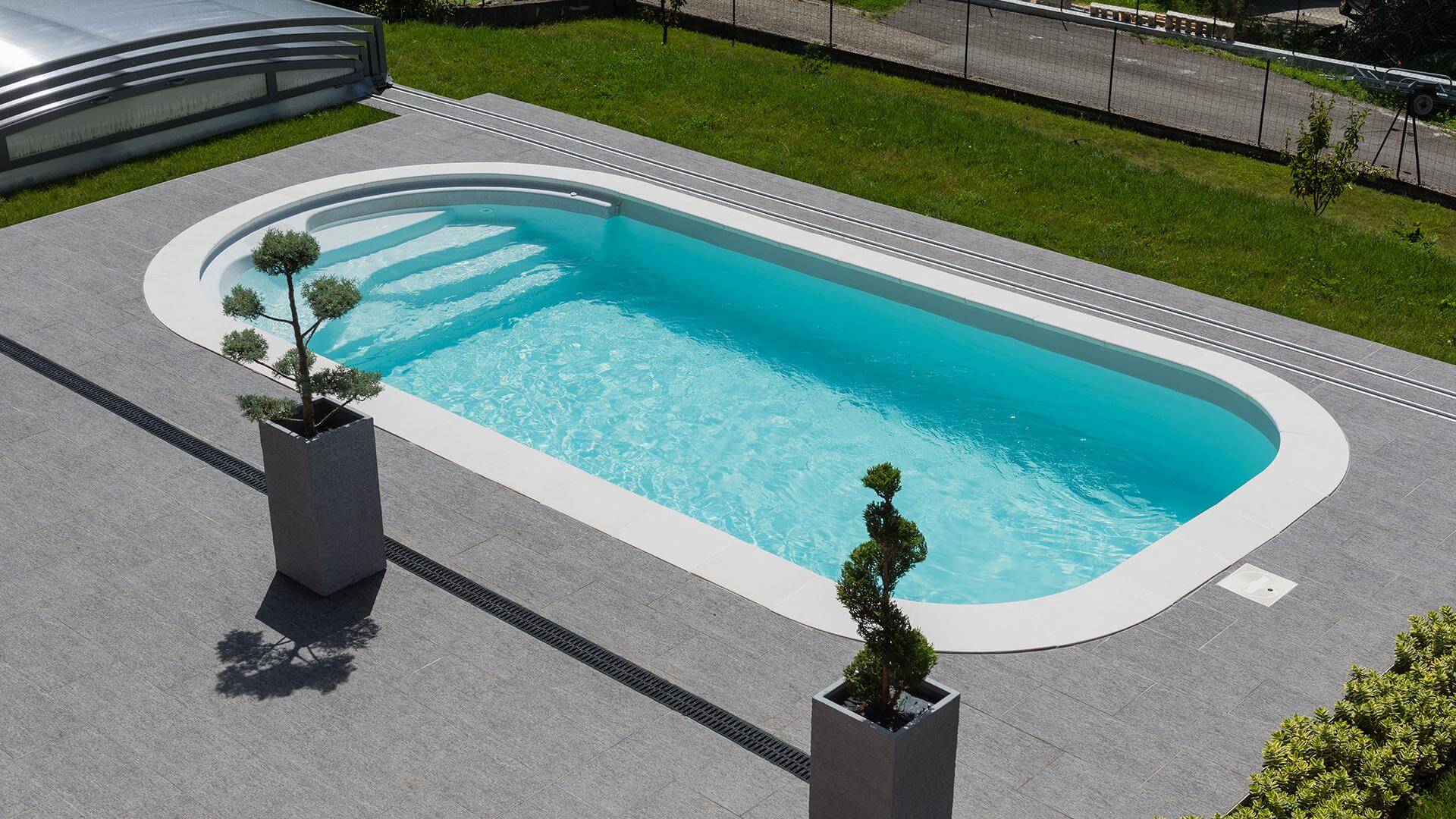 Contemporary yet understated, the Luna fits seamlessly into any surroundings. The Luna's Pacio steps provide a comfortable spot to unwind. It's also the perfect pool for more playful or athletic swimmers.
Why choose the Luna ?
The Luna's streamlined shape makes it easy to cover, either with an enclosure or a standard pool cover. Its Pacio steps save on space, maximising your swimming area.
The free-form Luna is customisable to meet all your needs.
Dimensions
The dimensions of this free-form pool make it the perfect choice for families who want to get the most out of their pool in spite of space constraints. The basin is available in two formats, with a width of 2.96 m and a length of either 6.54 m or 7.47 m, for a total surface area of either 18 m2 or 21 m2. That's enough space for your whole family to comfortably enjoy the pool together.
---
Equipment as standard
Our extensive selection of standard features allows you to customise your pool and maximise comfort. Choose from a number of liner colours: azure, grey or Tuscan. Modern STONE coping provides an elegant finishing touch to your dream pool. All that's left is the pool bottom: choose from flat, cove, sport or standard profiles. Whatever your pool use, anything is possible with your Waterair pool!
Personalise your pool
Dive in!
Free catalogue