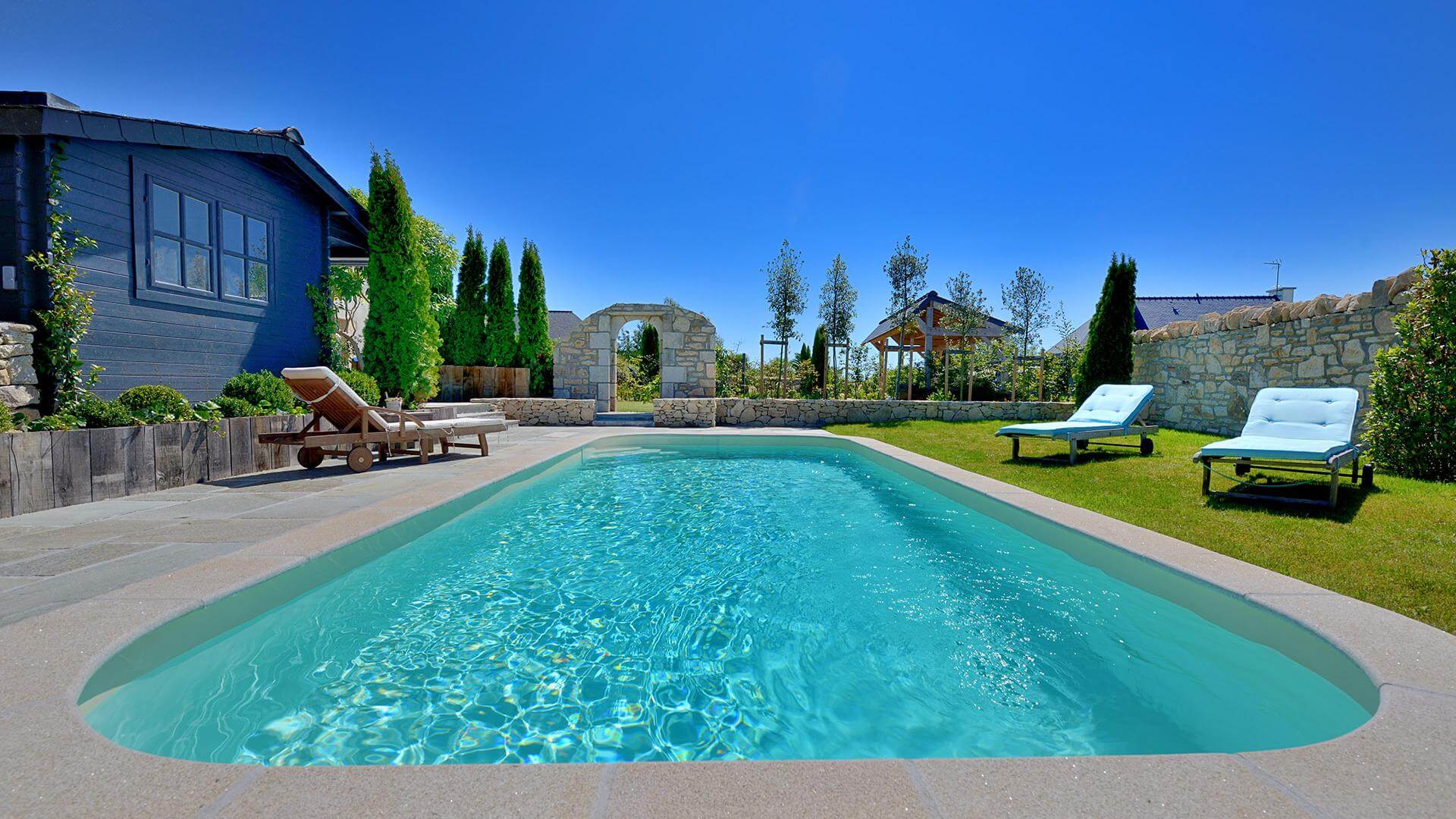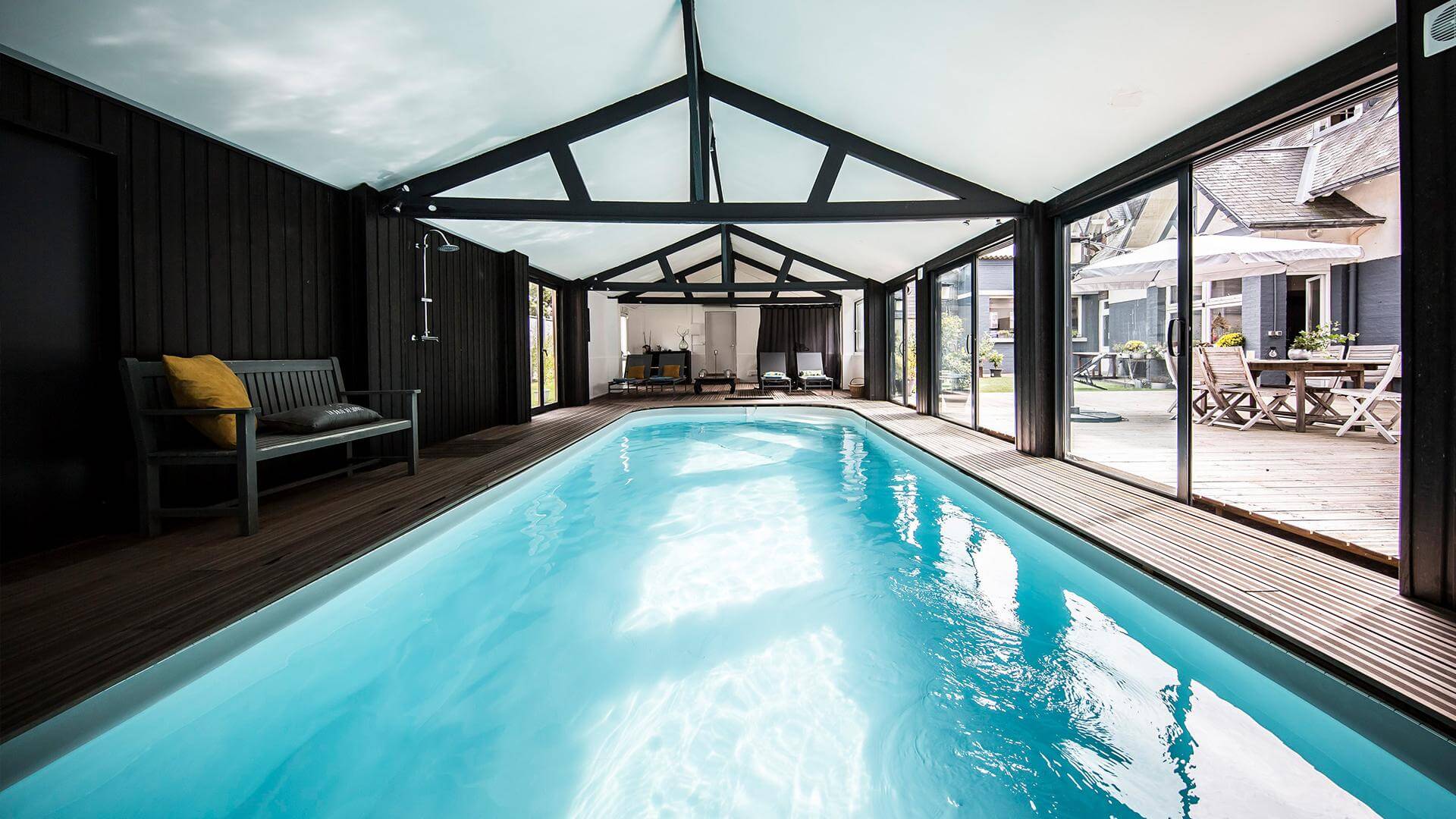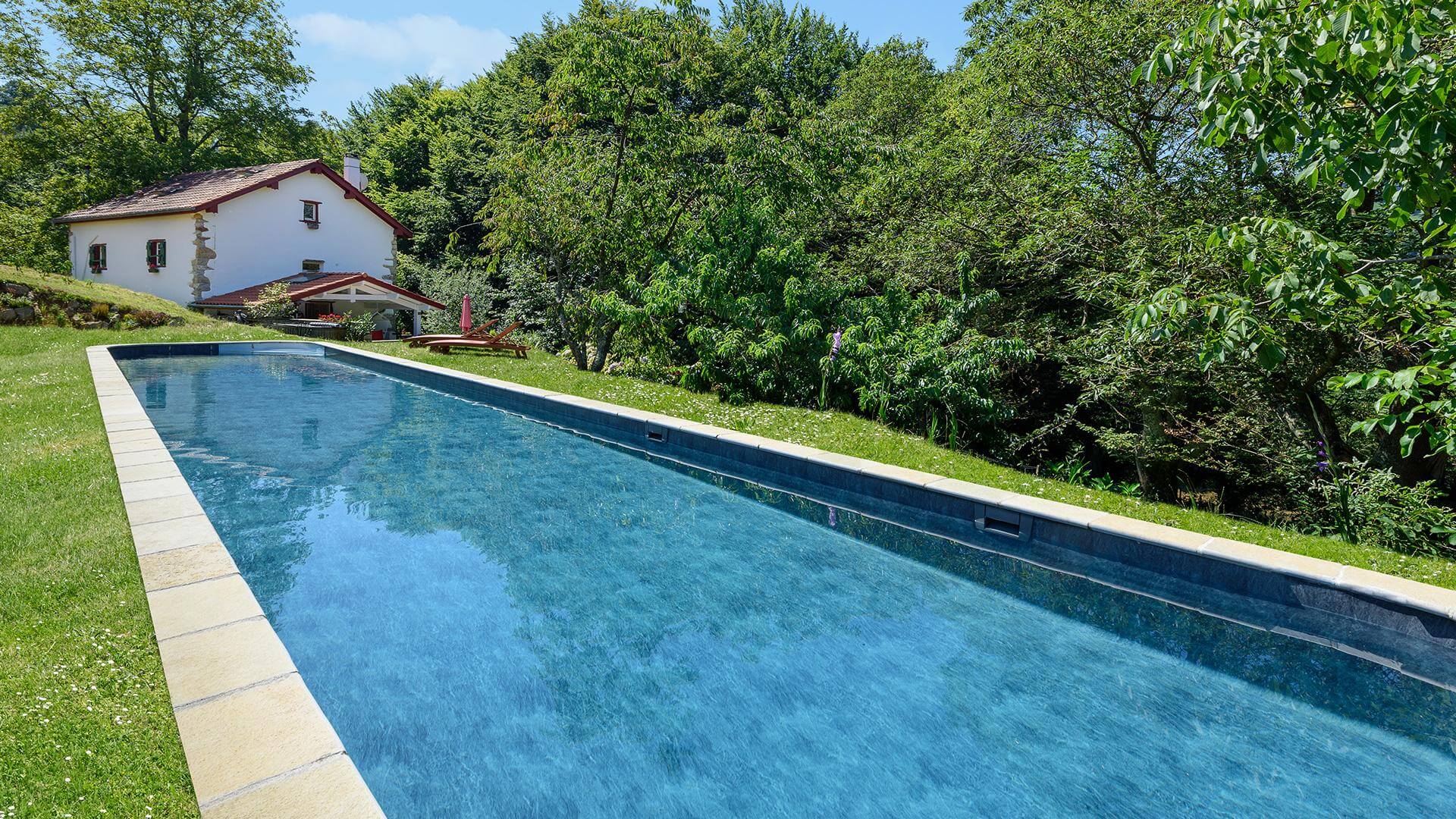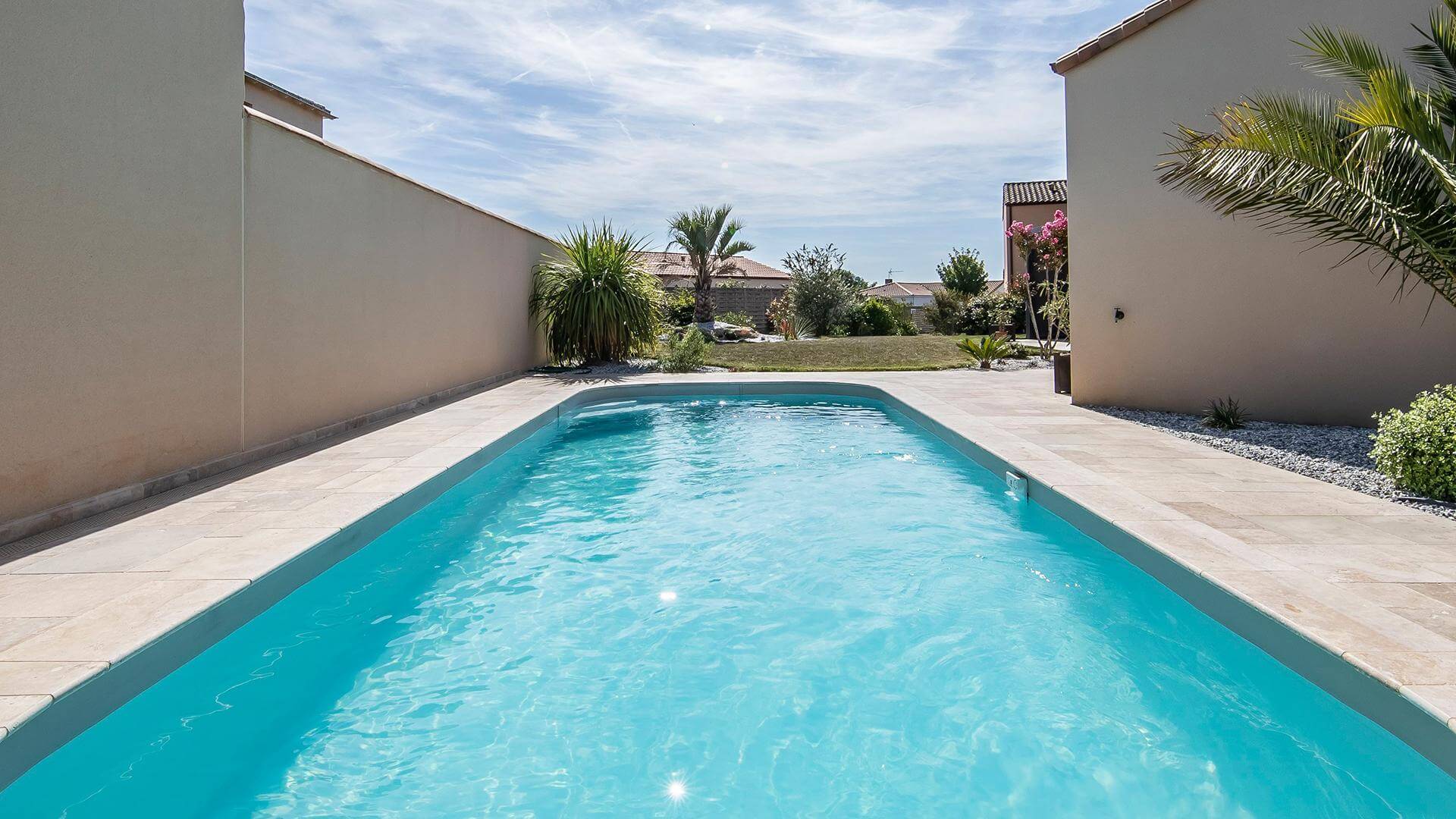 Description
In its lap pool configuration, the Sara pool has the feel of an Olympic swimming pool. It will delight serious swimmers while enhancing your garden with its elegant modern look.
A rectangular pool for serious swimmers
A rectilinear pool in this lap pool configuration makes this the perfect pool for serious swimmers.
Its slightly rounded corners optimise water flow. Water flows smoothly, filtration is optimised and pool maintenance is facilitated.
The integral Inside steps, with their understated design, are placed in the corner of the pool to free up maximum space for swimming once you're in the water. With its space for relaxation, it's the perfect pool for combining lengths swimming with some well-deserved breaks. The four non-slip steps will give you comfortable and safe access to the pool. 
For even more comfort, the Inside steps can also be fitted with three LED Escalight® spots and a whirlpool jet (as extras).
Now you can enjoy lengths swimming in the comfort of your own pool.
Dimensions
Lap pools are characterised by being narrower and longer than traditional pools, hence their 'swimming lane' appearance. For comfortable swimming sessions, the Sara lap pool can be customised to your requirements, from 9.22m long and 3.18m wide. 
Equipment as standard
Second only to its shape, the design of your pool will depend on your choice of liner. Each of our four liner colours creates a different atmosphere, giving you a pool to suit your wishes.
You can also customise the profile of your pool bottom to satisfy the whole family: choose between flat, dished or mini-well, depending on your needs.