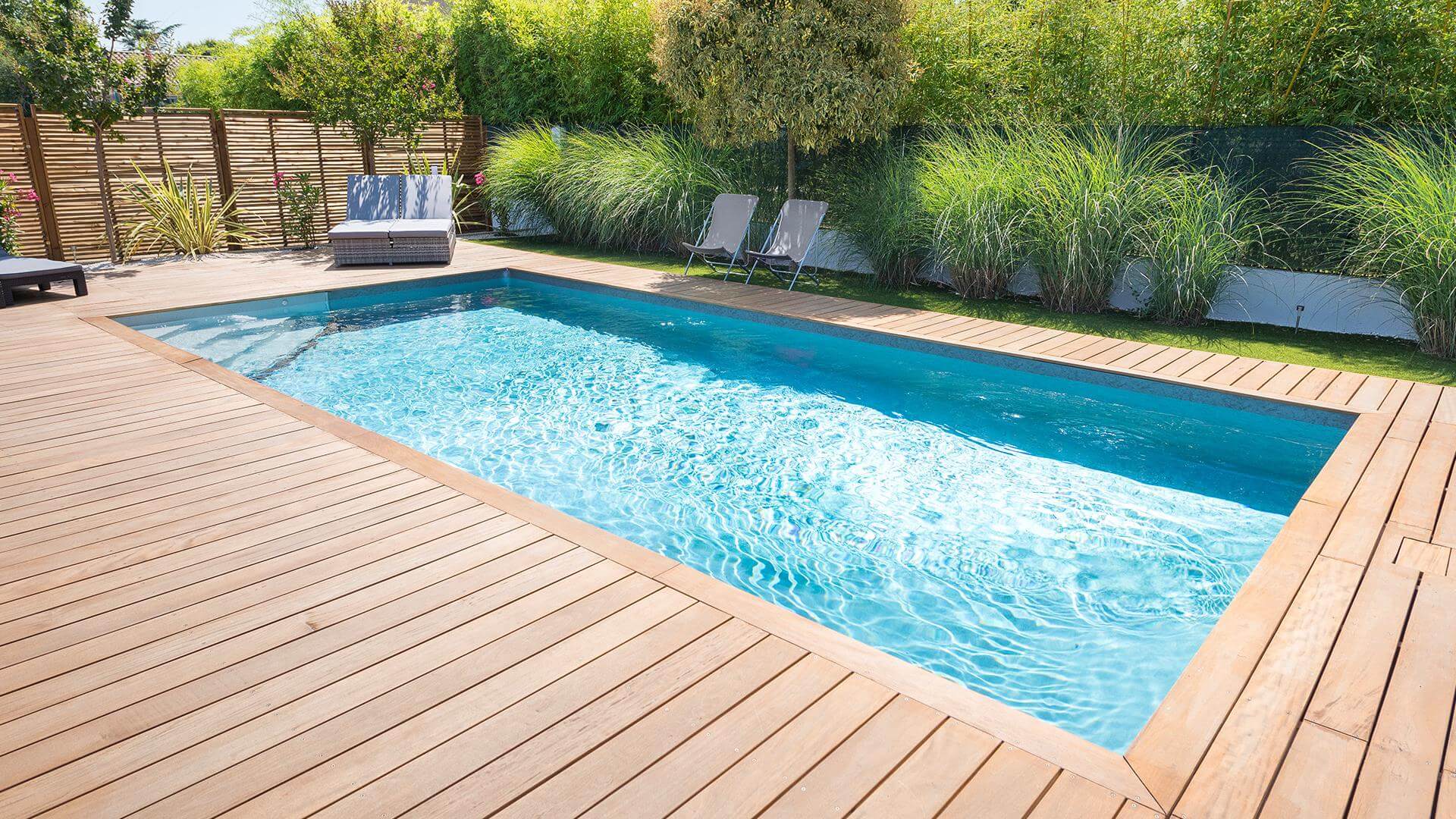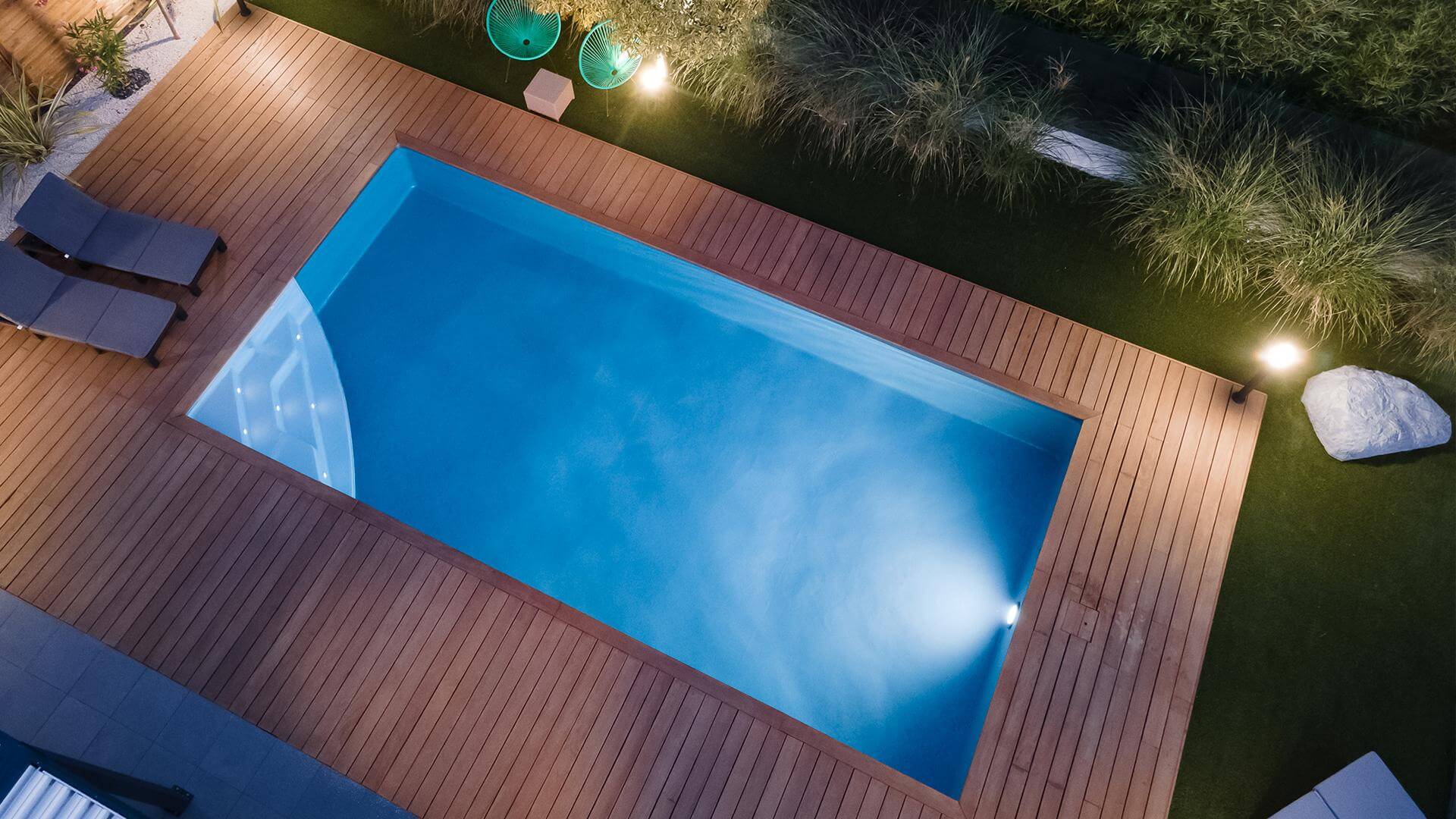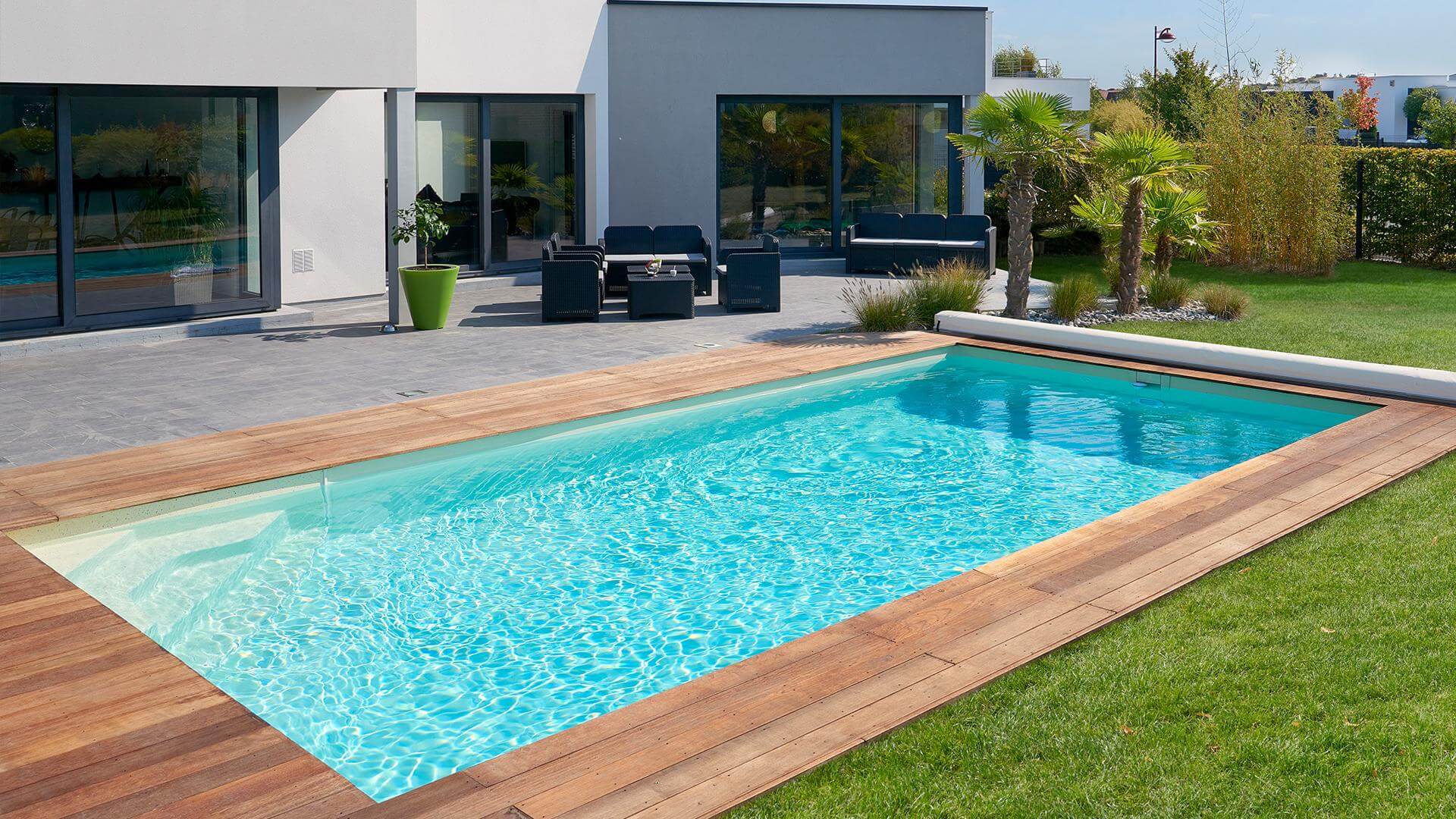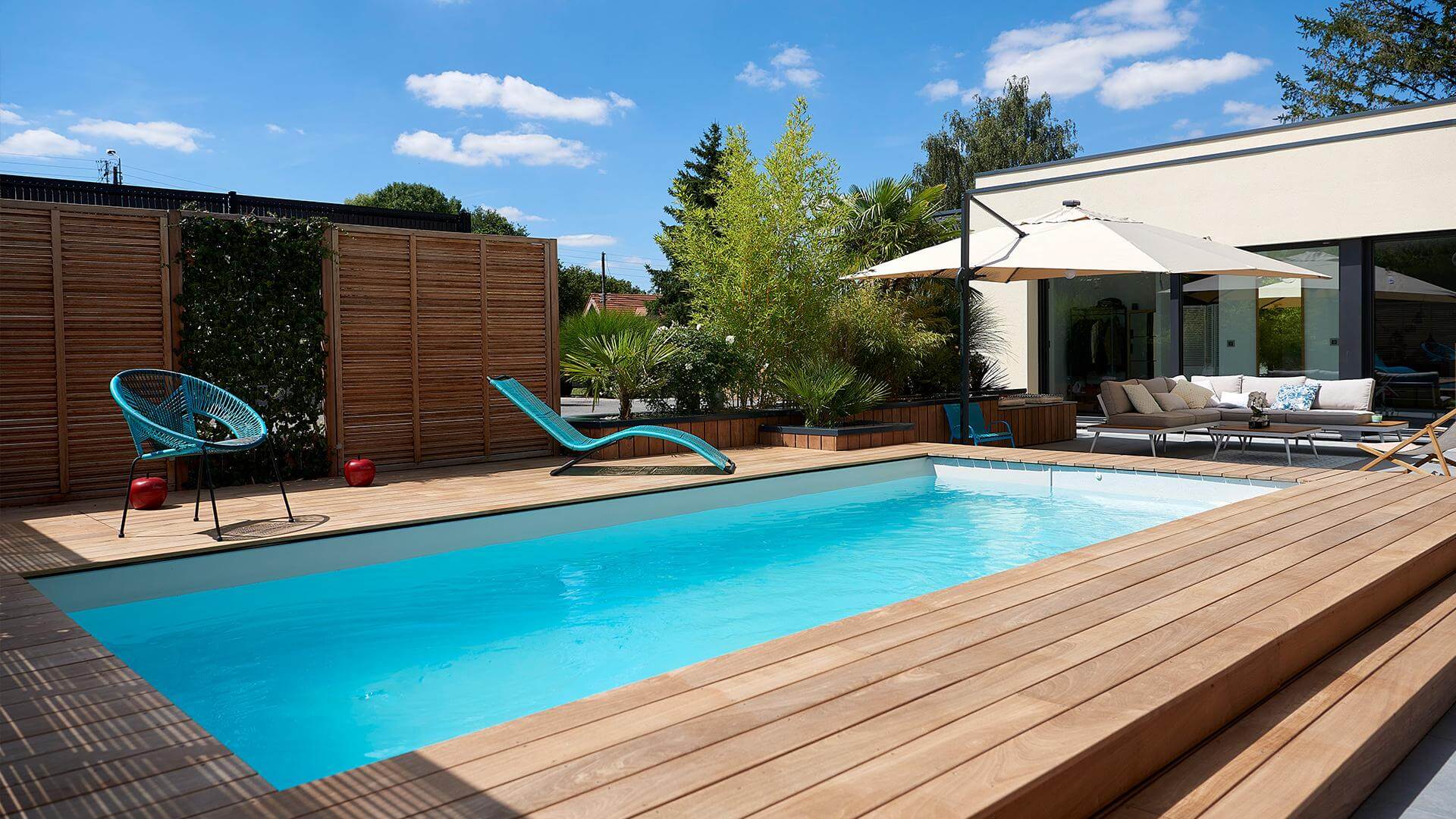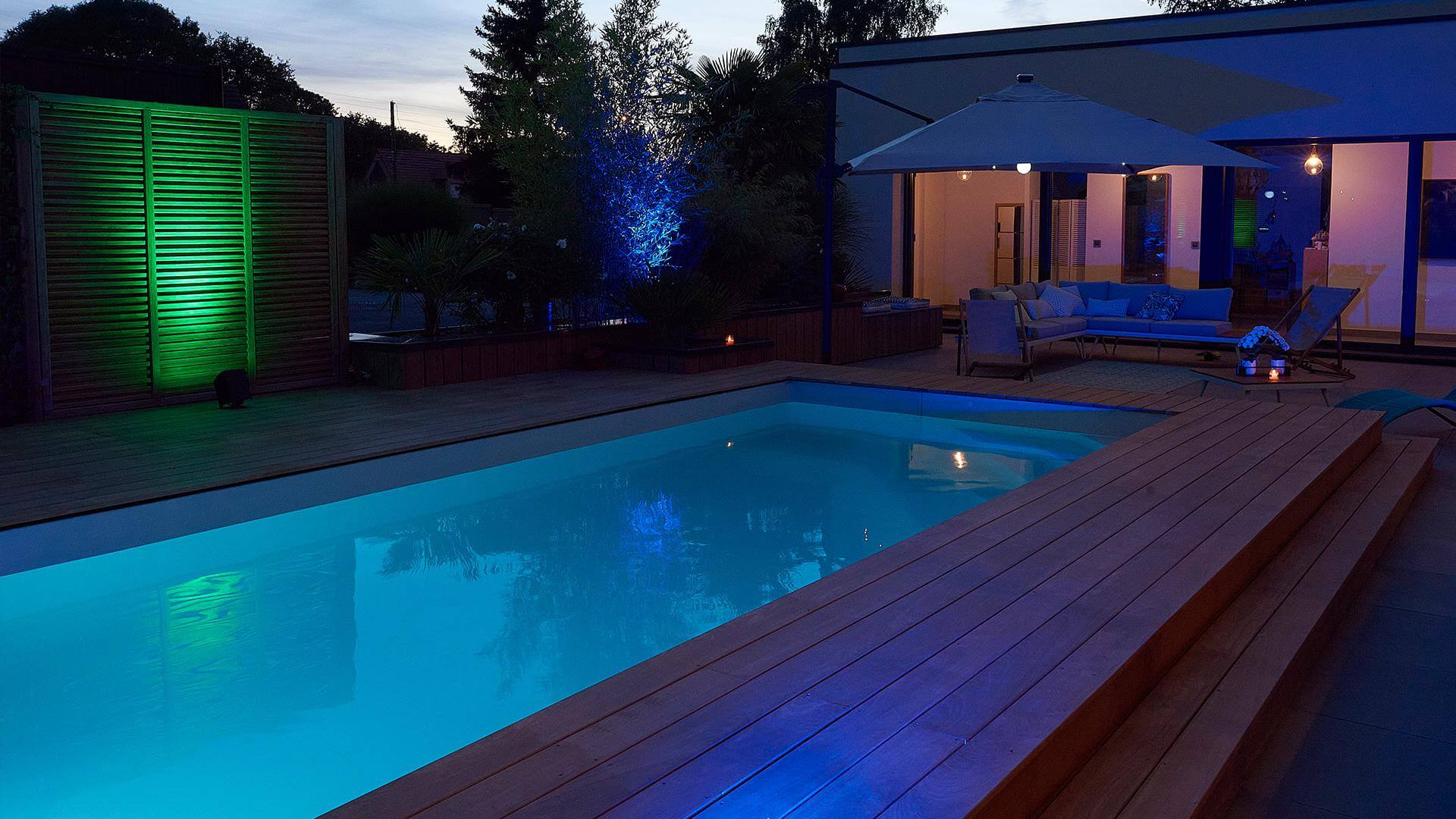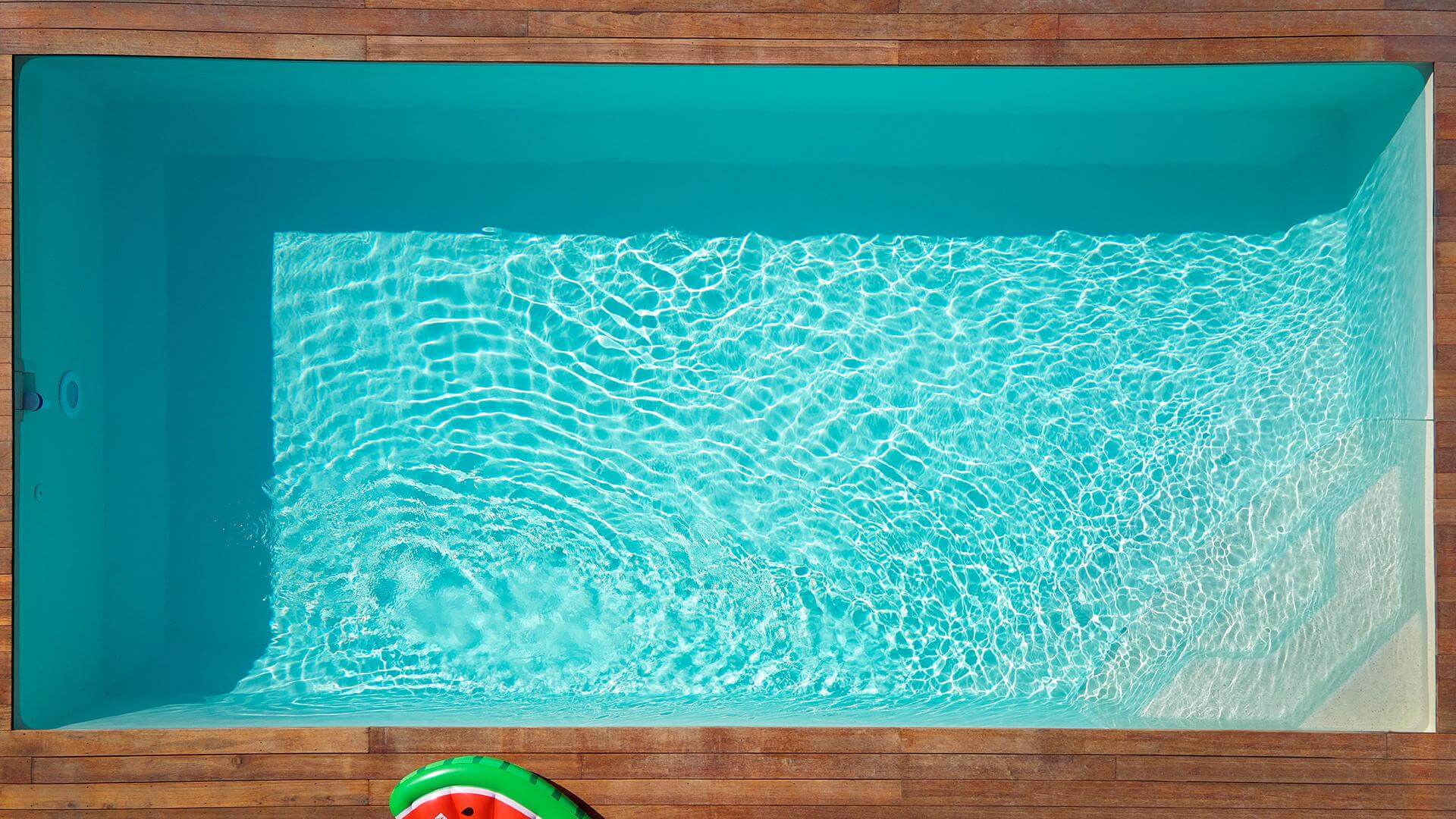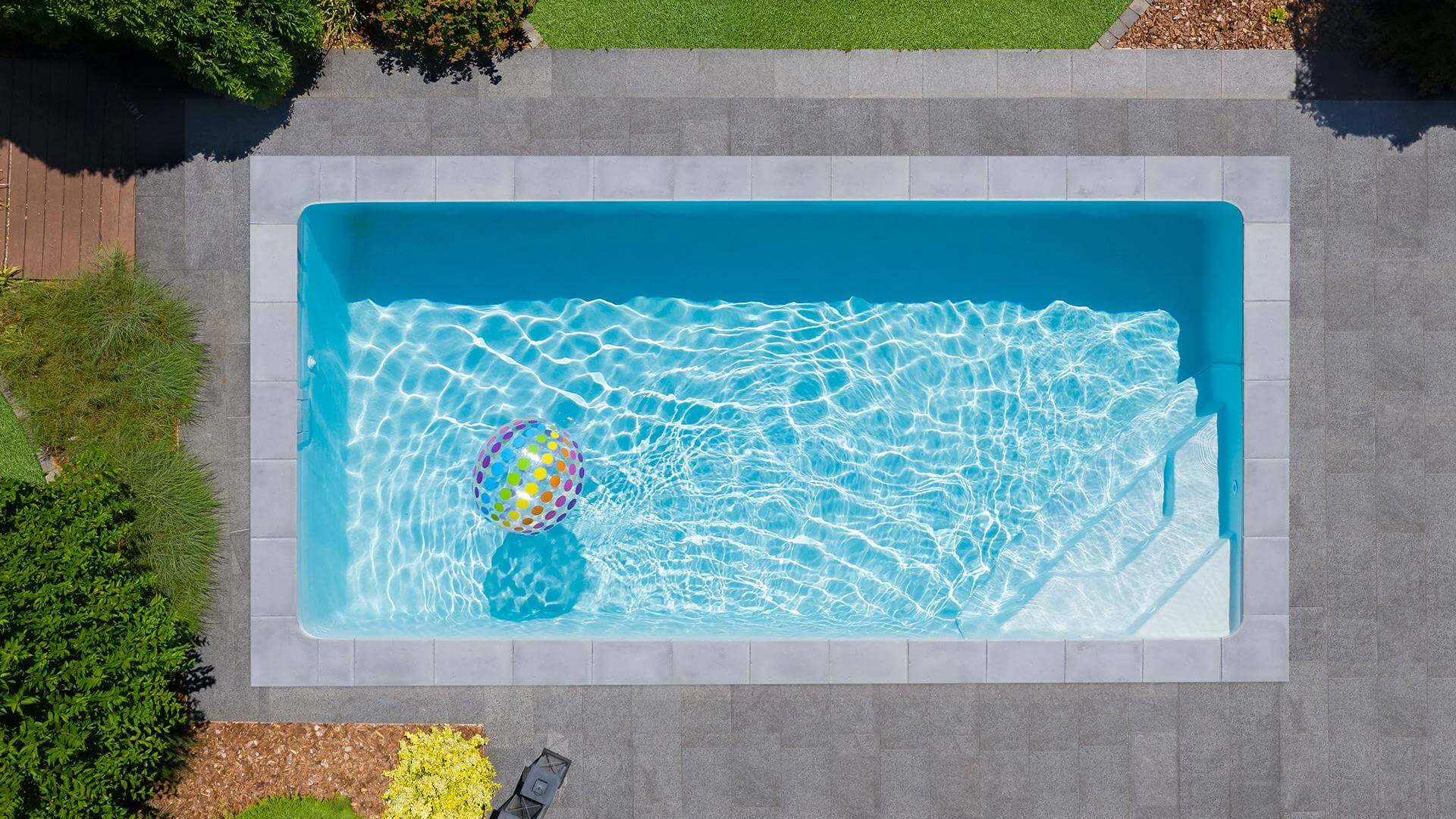 Description
Geometry lovers will enjoy the Emilie pool's straight lines. The Emilie's classic right angles will leave your garden looking sophisticated and elegant.
You will particular appreciate its Square angled stairs. Once added to the corner of your choice, they will free up space for swimming fans.
The two relaxation areas provide a place to unwind, meaning your Emilie pool can become a multi-use space for both relaxation and fun.
Dimensions
The Emilie pool comes in 6 sizes from 3.4 m to 10.8 m.
Equipment as standard
The Emilie pool comes with Square integrated stairs available in either a grey granite-look or a beige granite-look. As well as choosing your stair colour, you can personalise your pool by selecting from our four liner colours: Tuscany, solid grey, azure and marble slate.
Also choose the right pool bottom for your needs: either a flat bottom or a mini-well.