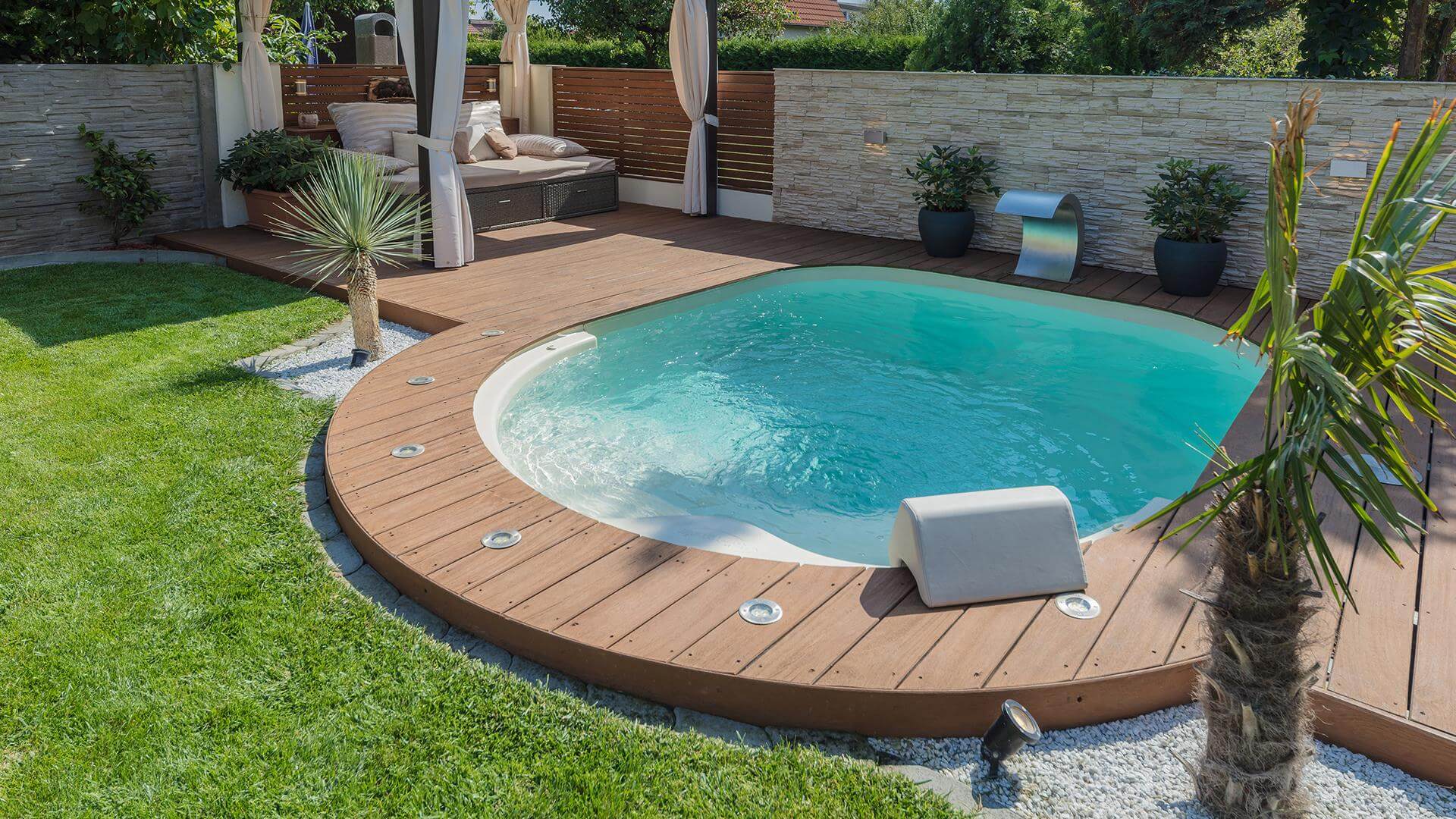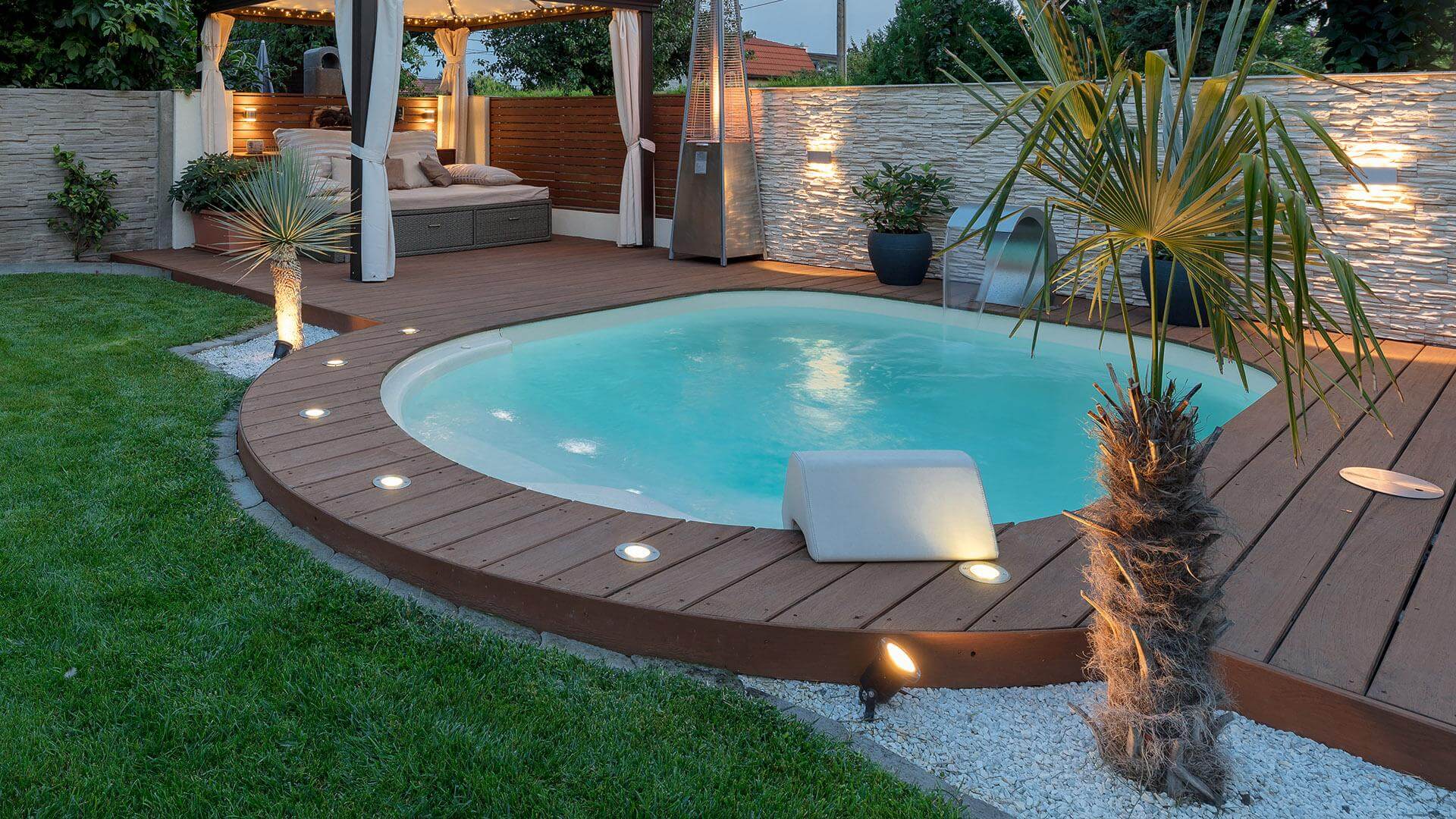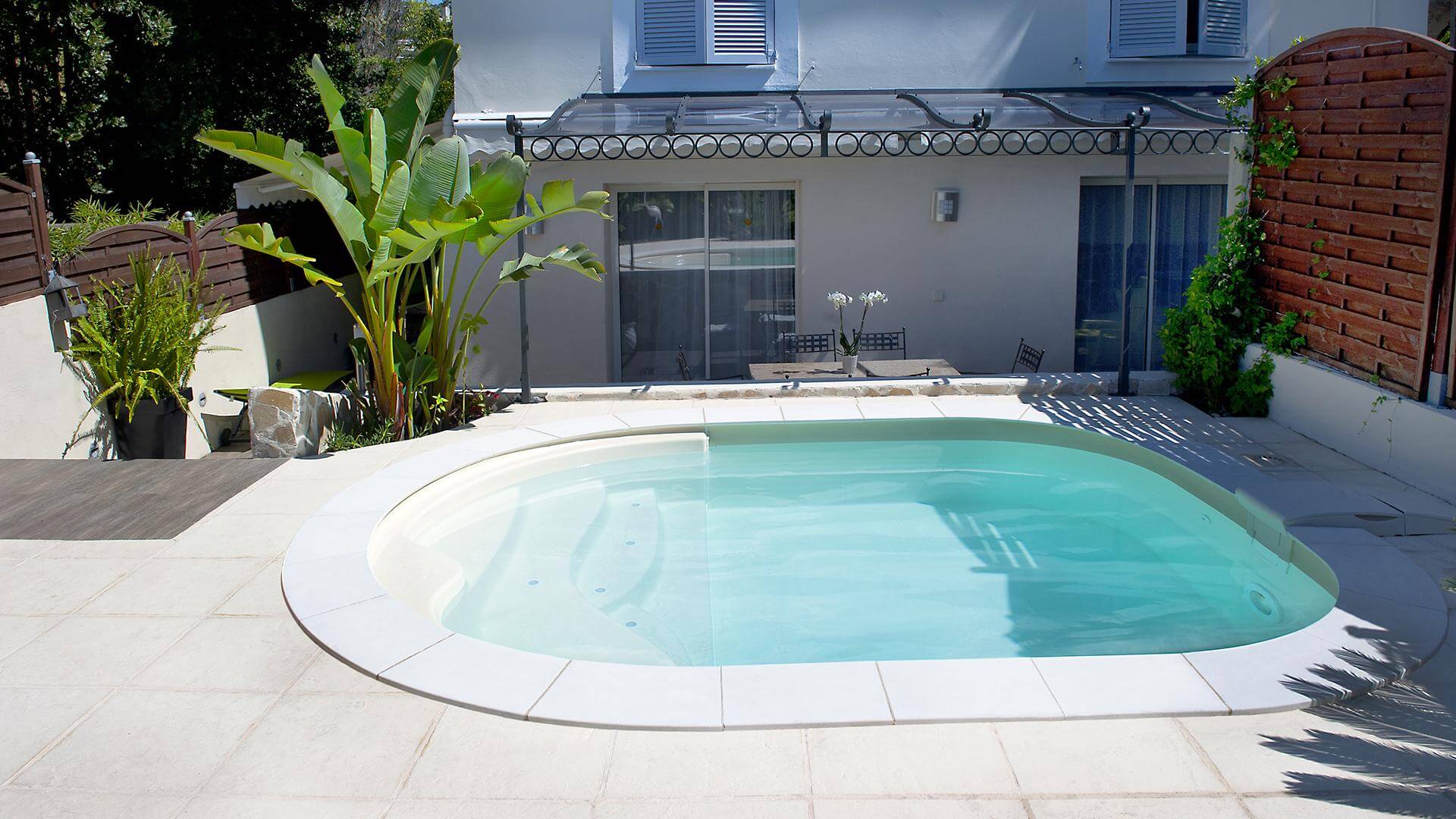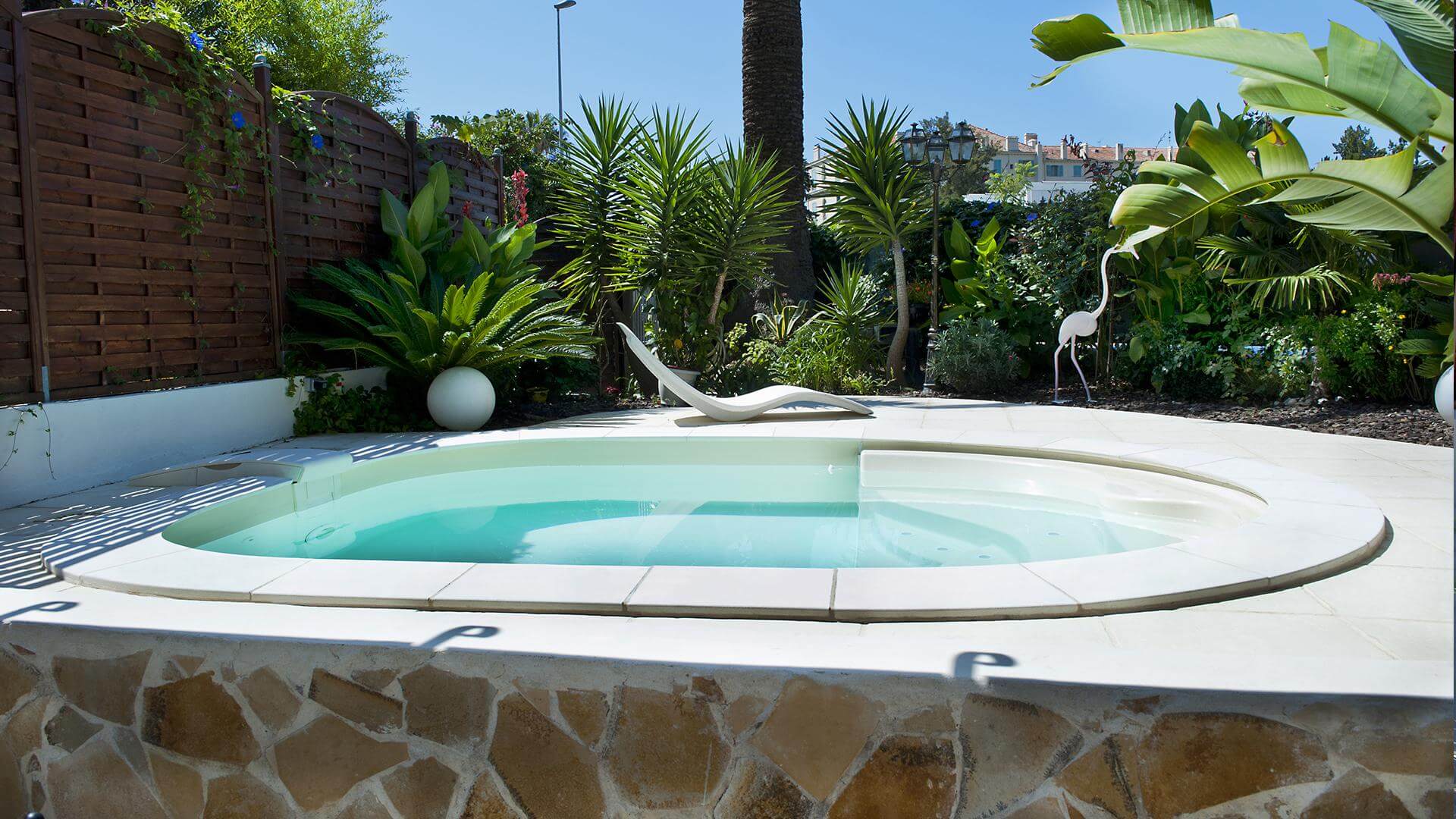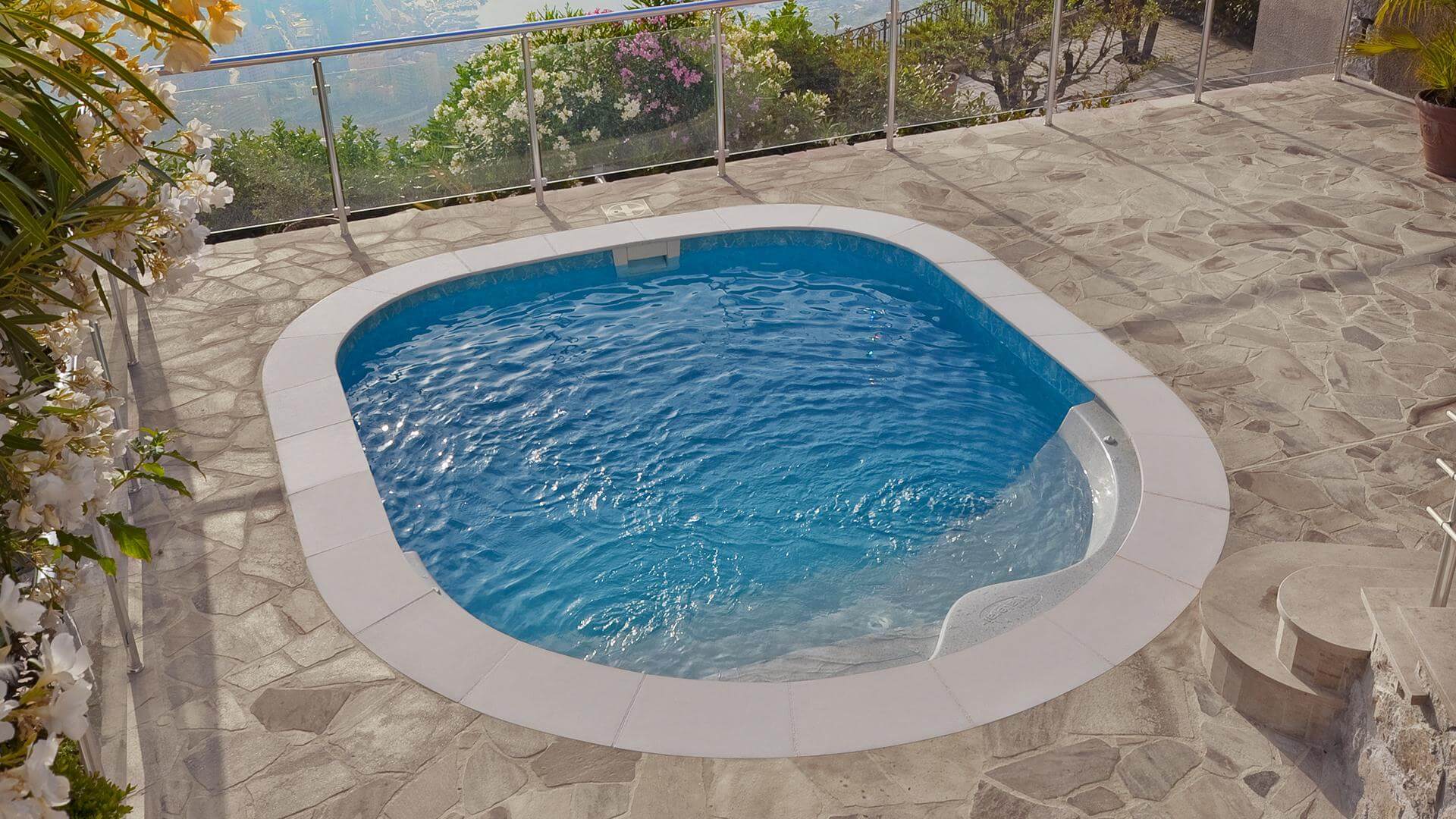 Description
A Mini pool for maximum fun! Lola Mini is the perfect compromise for poolside relaxation and comfort Its size enables it to fit into any garden, even in the most confined spaces. Lola Mini is the perfect pool for relaxing!
The bonuses
Its main asset? Its integrated Pacio steps create the perfect place to unwind, making your pool a relaxing and comfortable space that's ideal for lazy afternoons. Available in two colours: grey granite and beige granite.
The pool's surface area of under 9 m² means you won't need planning permission.
Dimensions
The dimensions of the Lola pool – 3.75 m x 2.96 m – are perfect for those who dream of having a pool in their garden but have limited space available. Providing a real relaxation space, the Lola Mini pool has a surface area of 9 m2.
Equipment as standard
The Lola pool is available with a choice of liners: Tuscany, azure, grey, mint or marbled slate. The Pacio steps will blend perfectly with the shape of your pool. In terms of filtration system, there are a range of options:
Cartridge filtration
Sand filtration
Filwat Compact System
Our Waterair Swimming Pool advisor will help you choose a filtration system suitable for your needs.