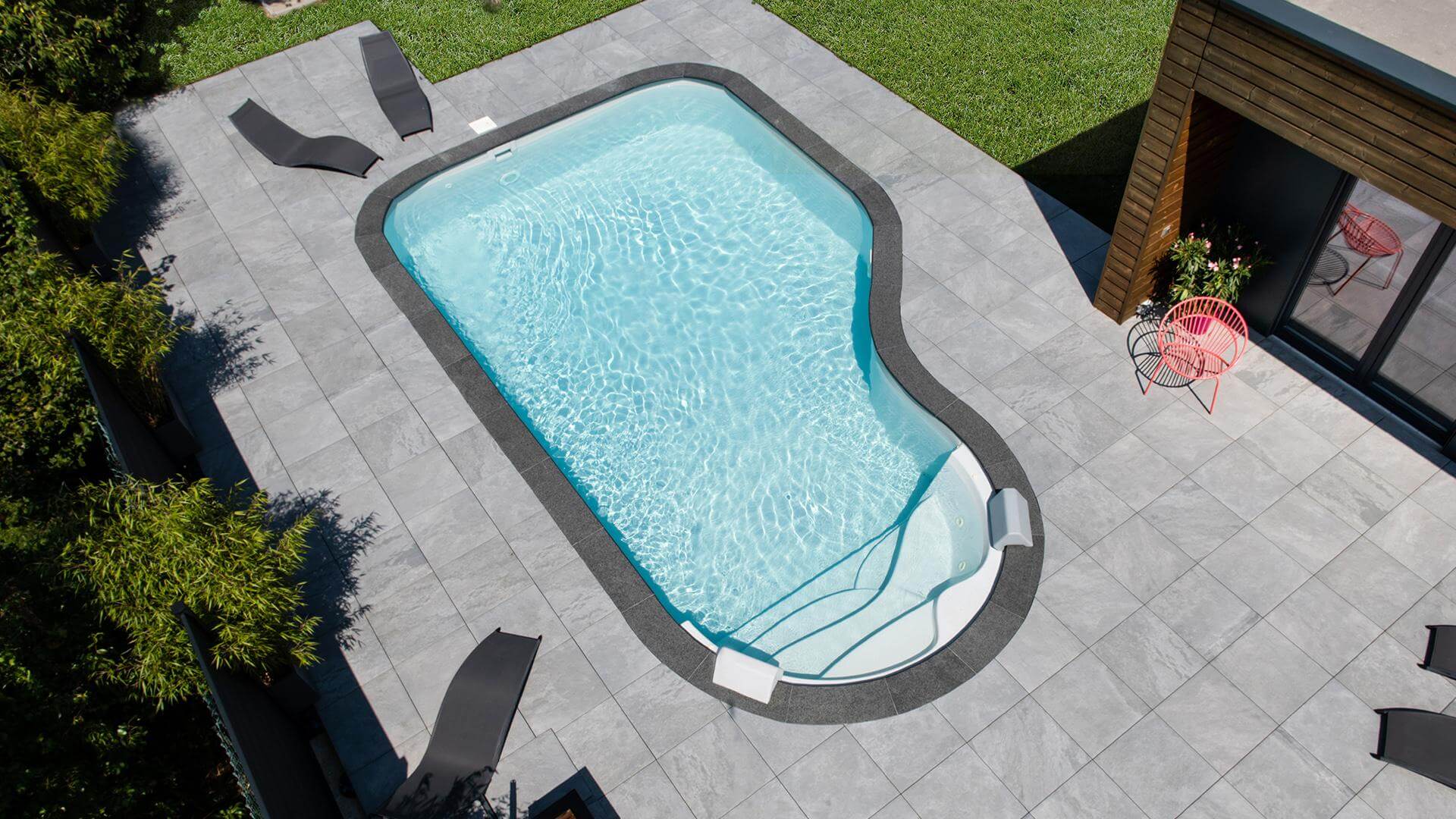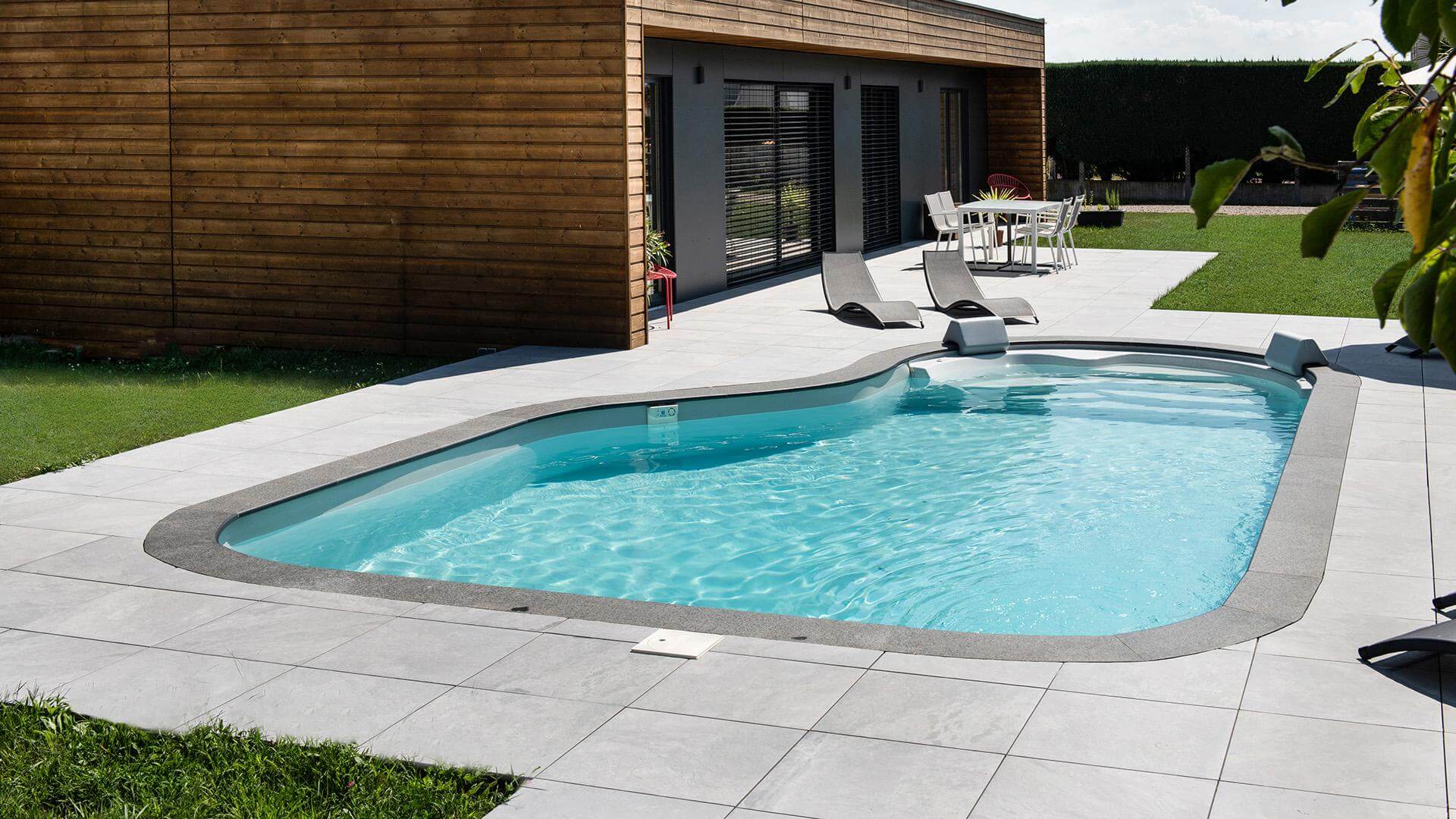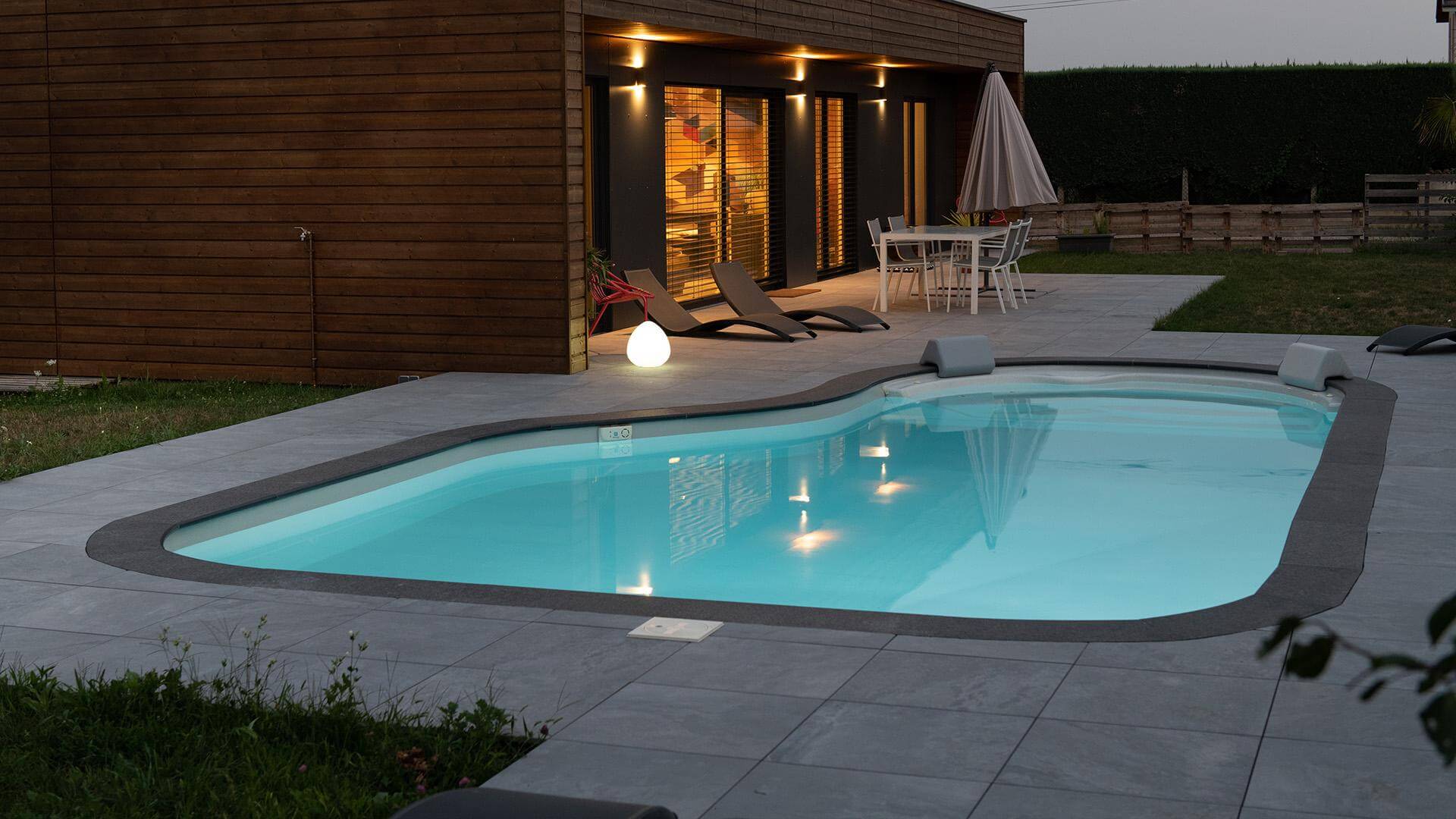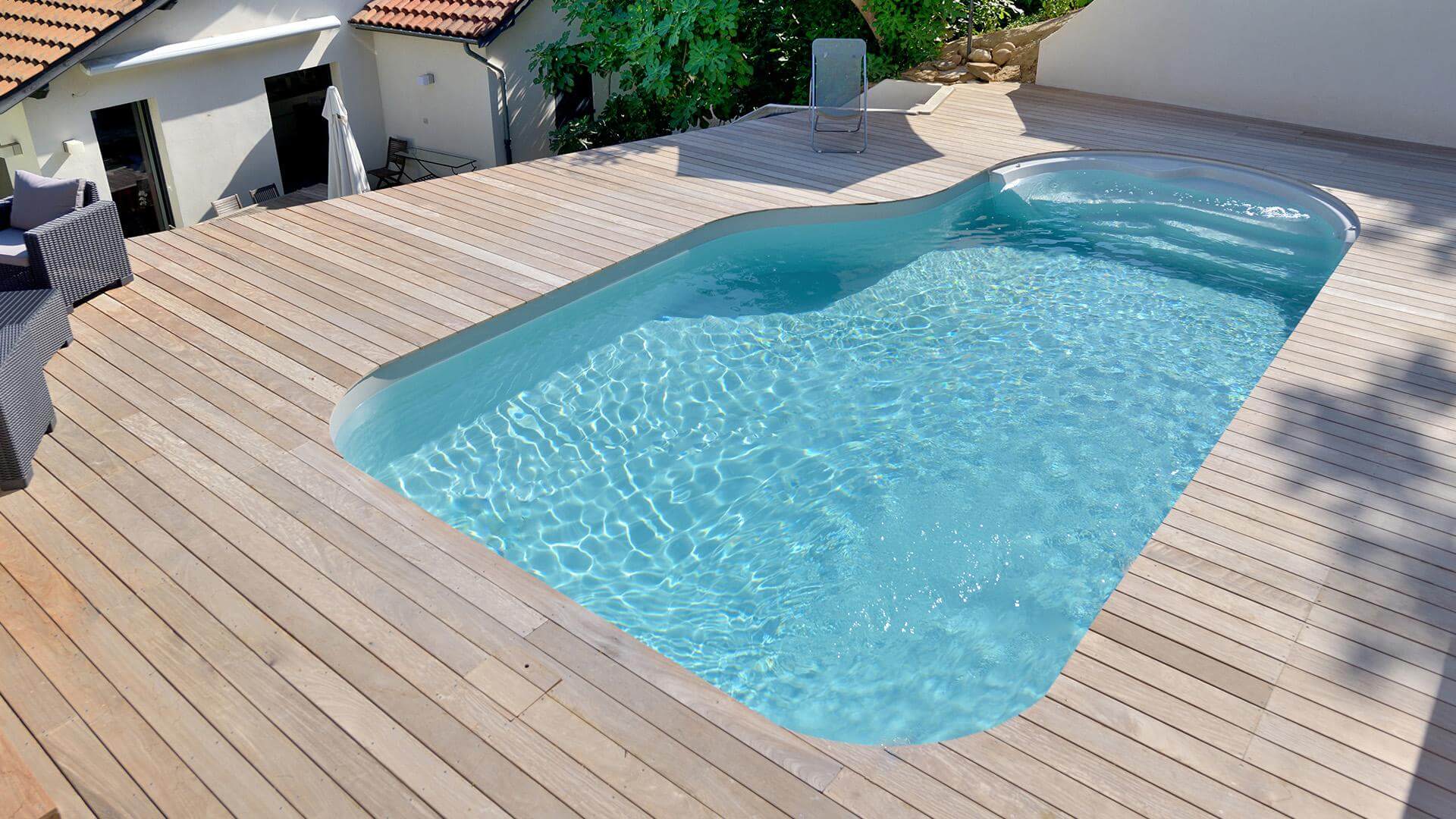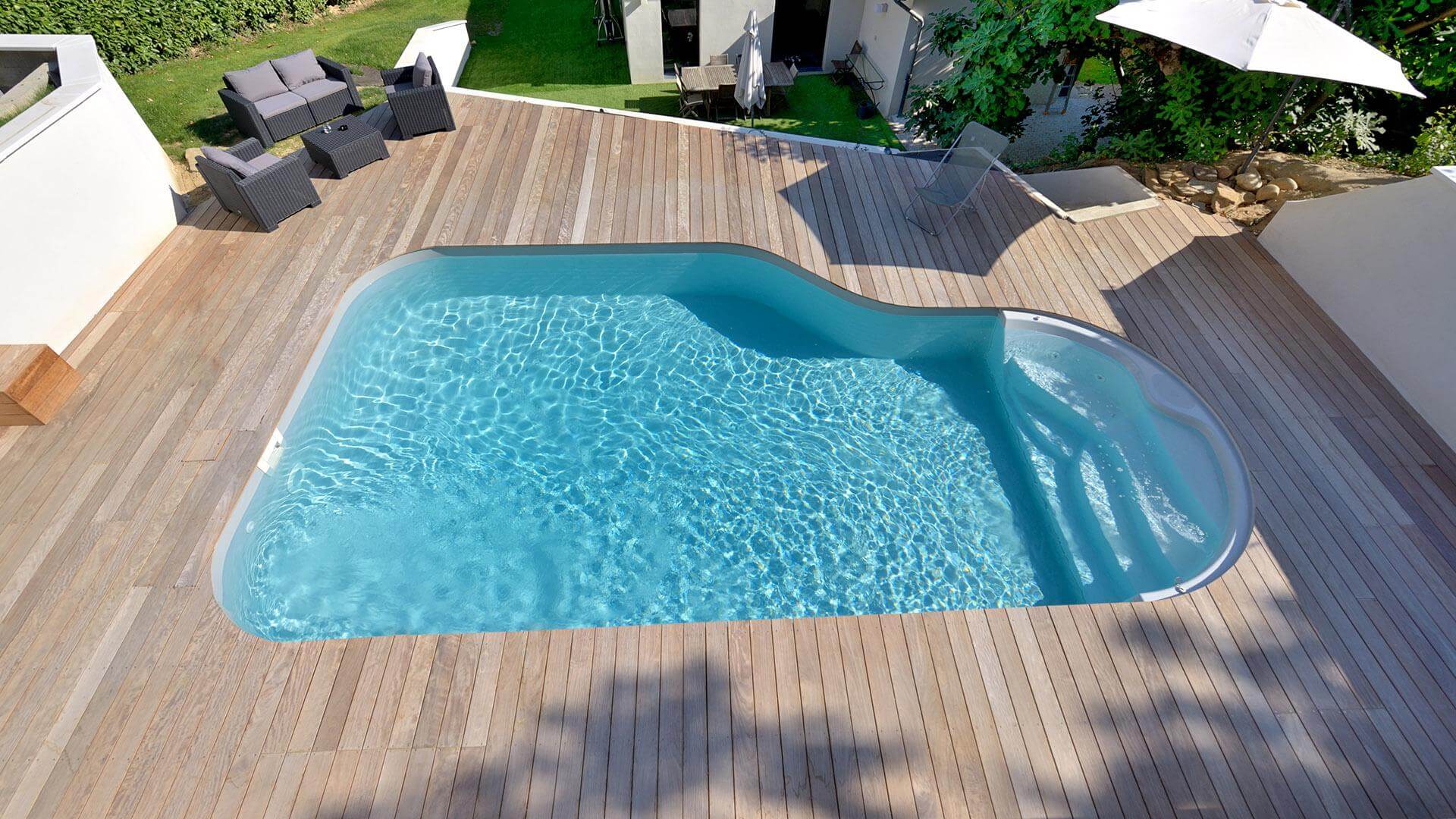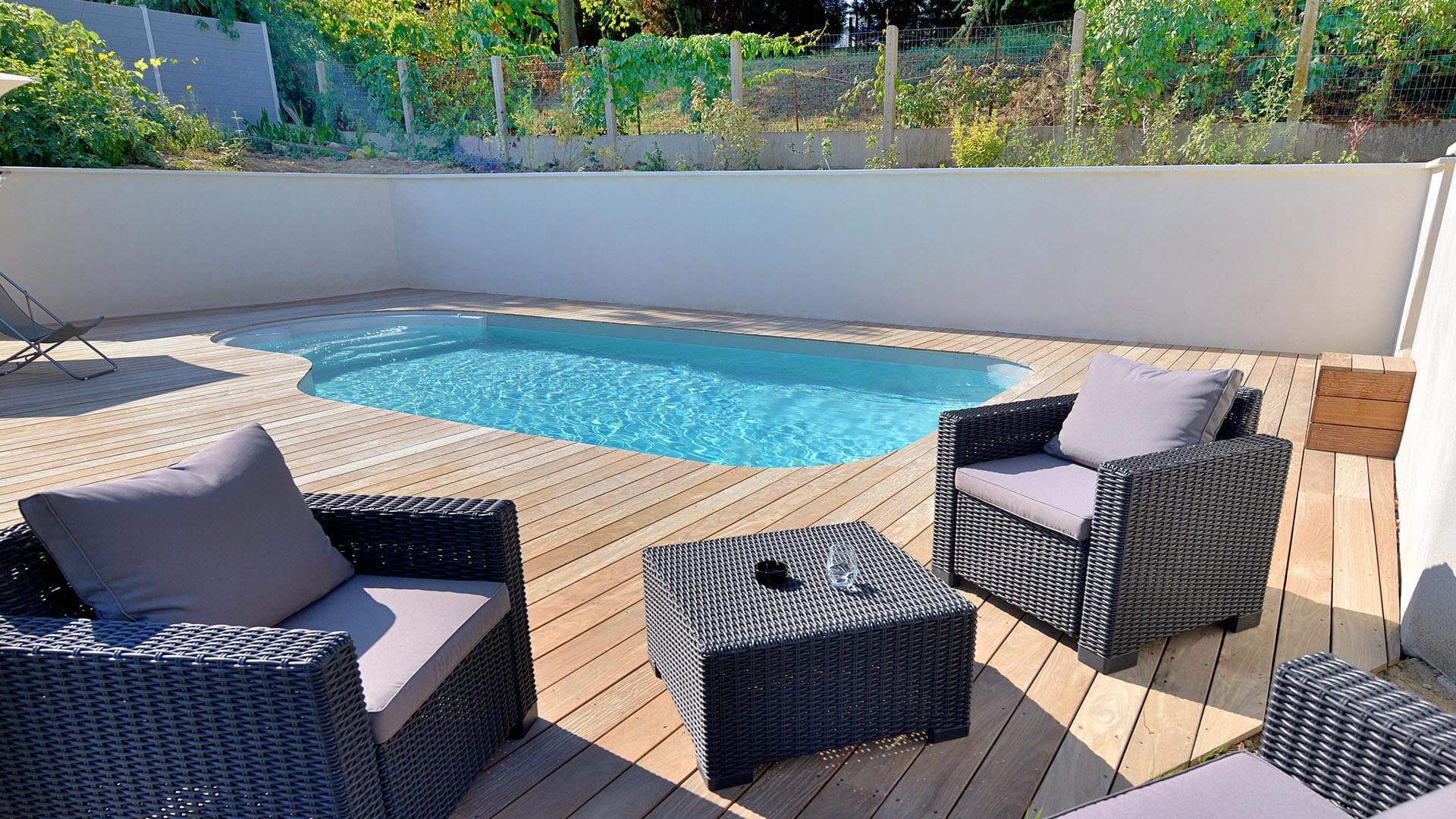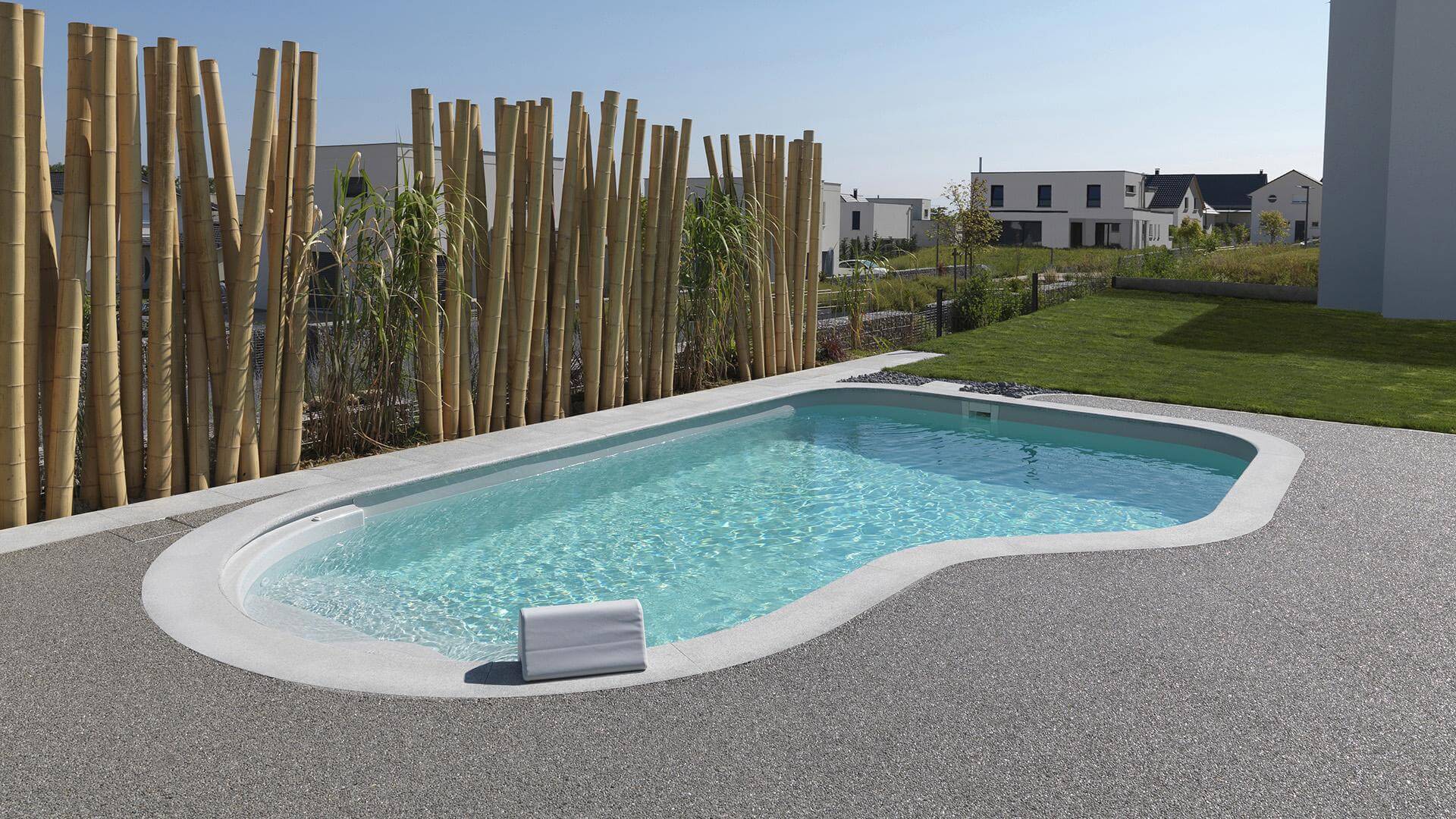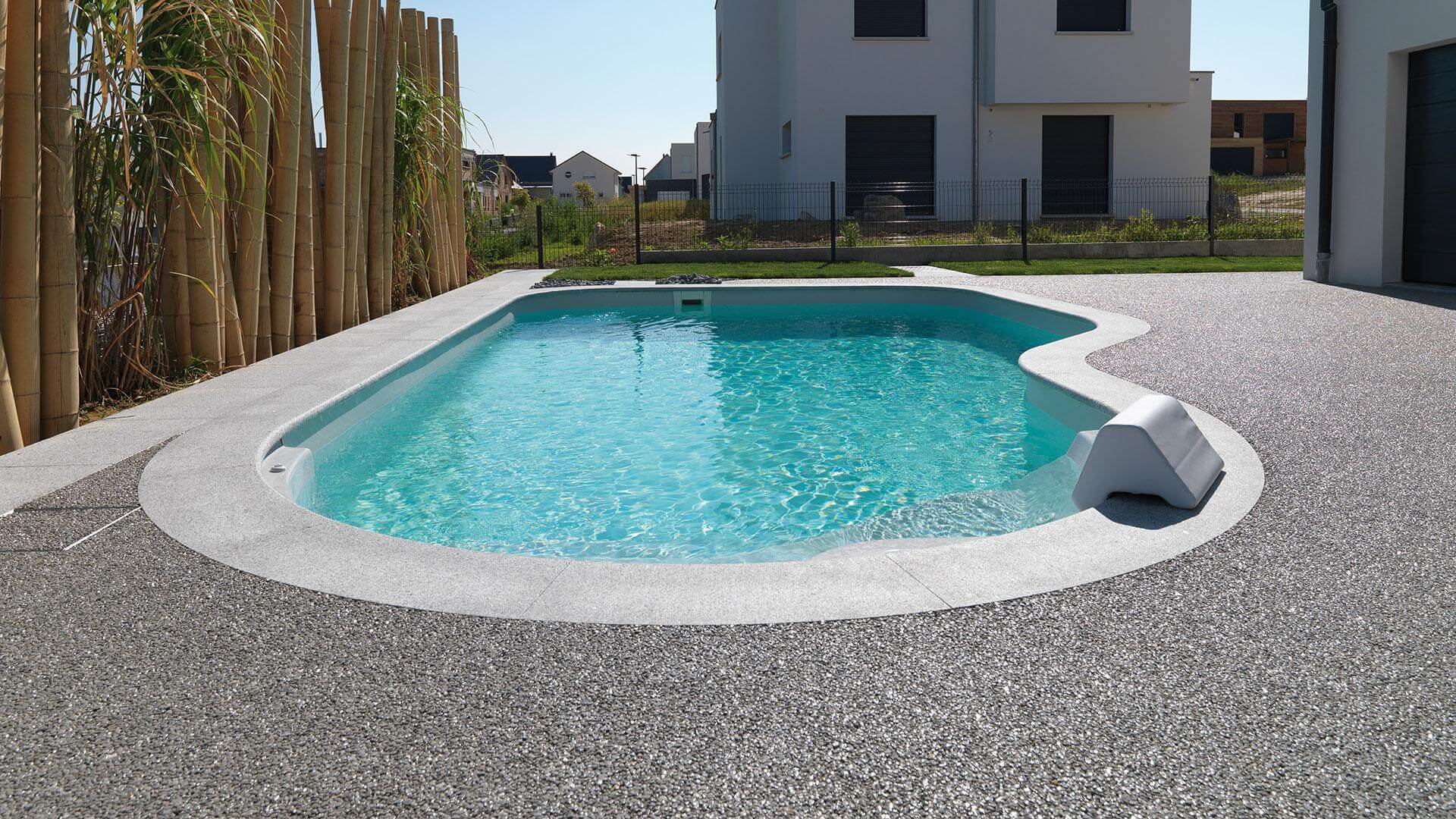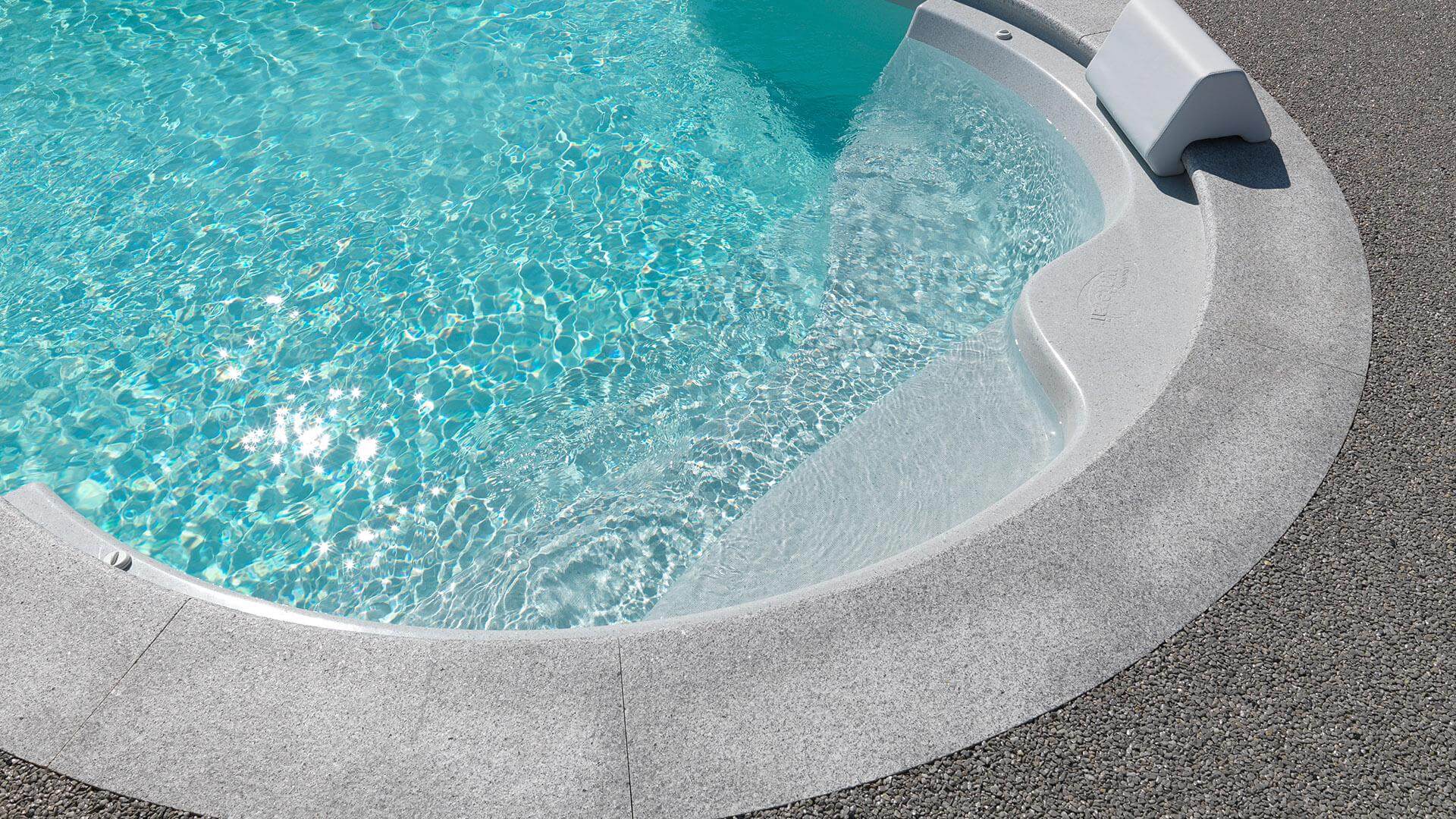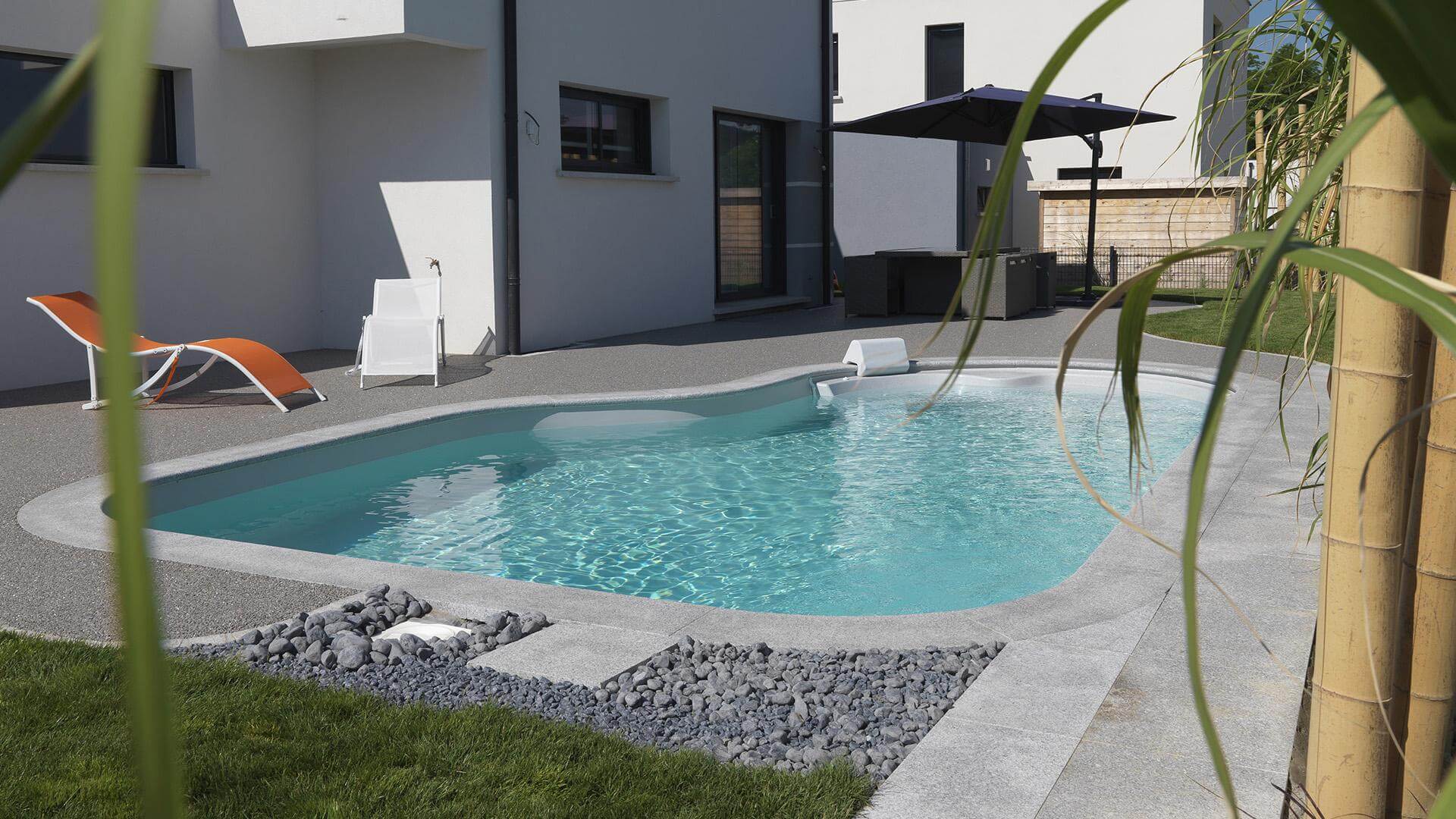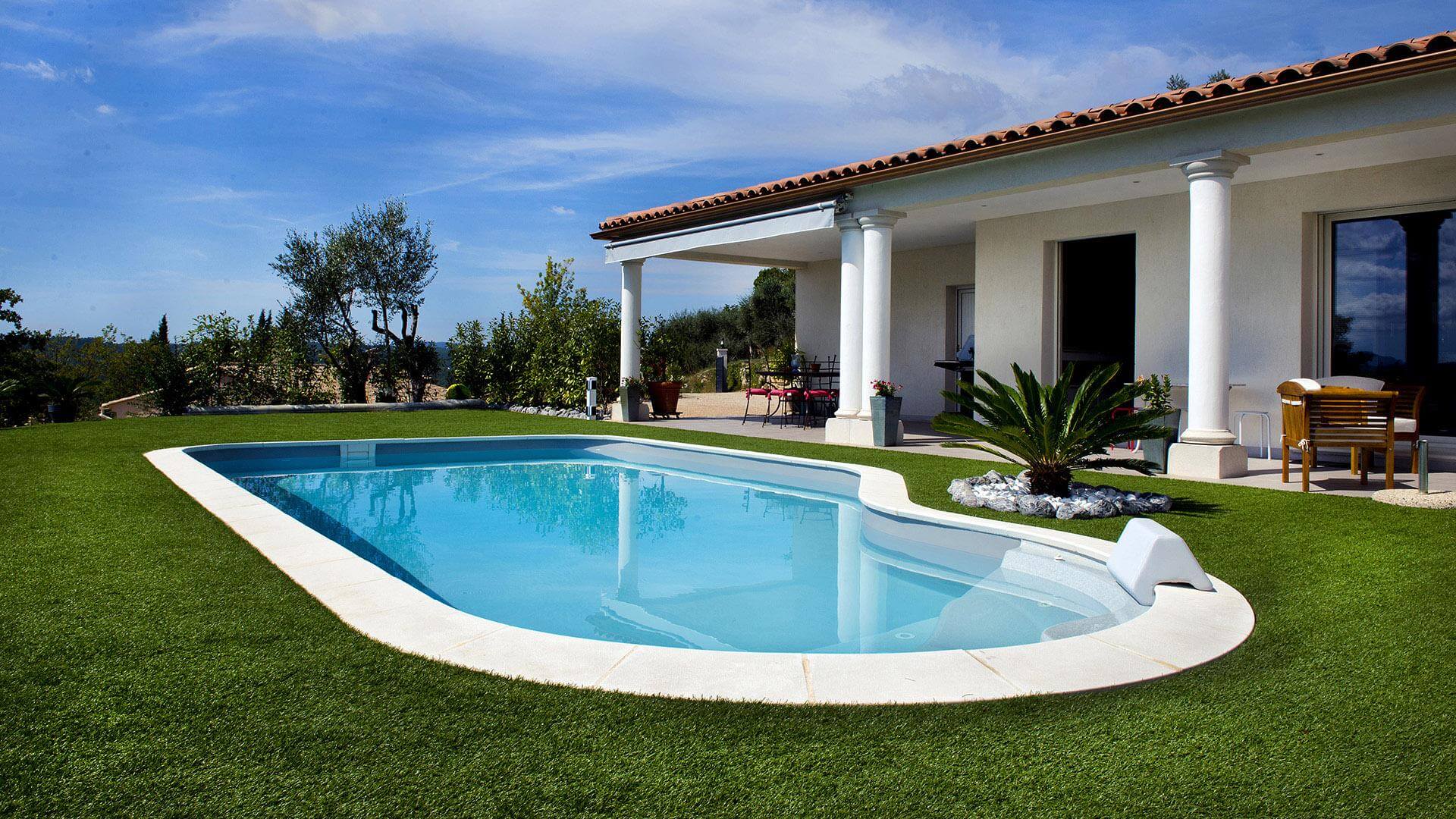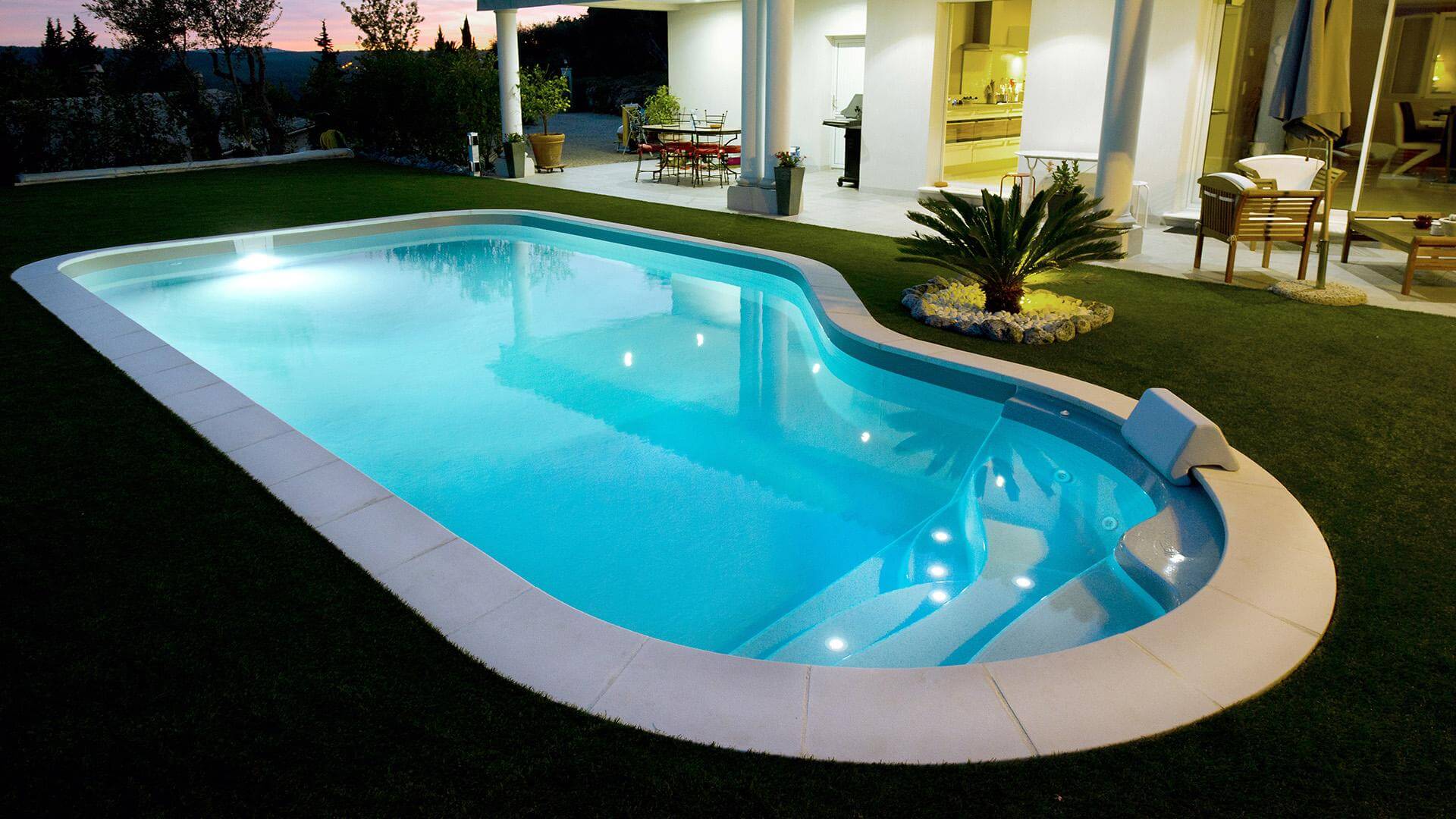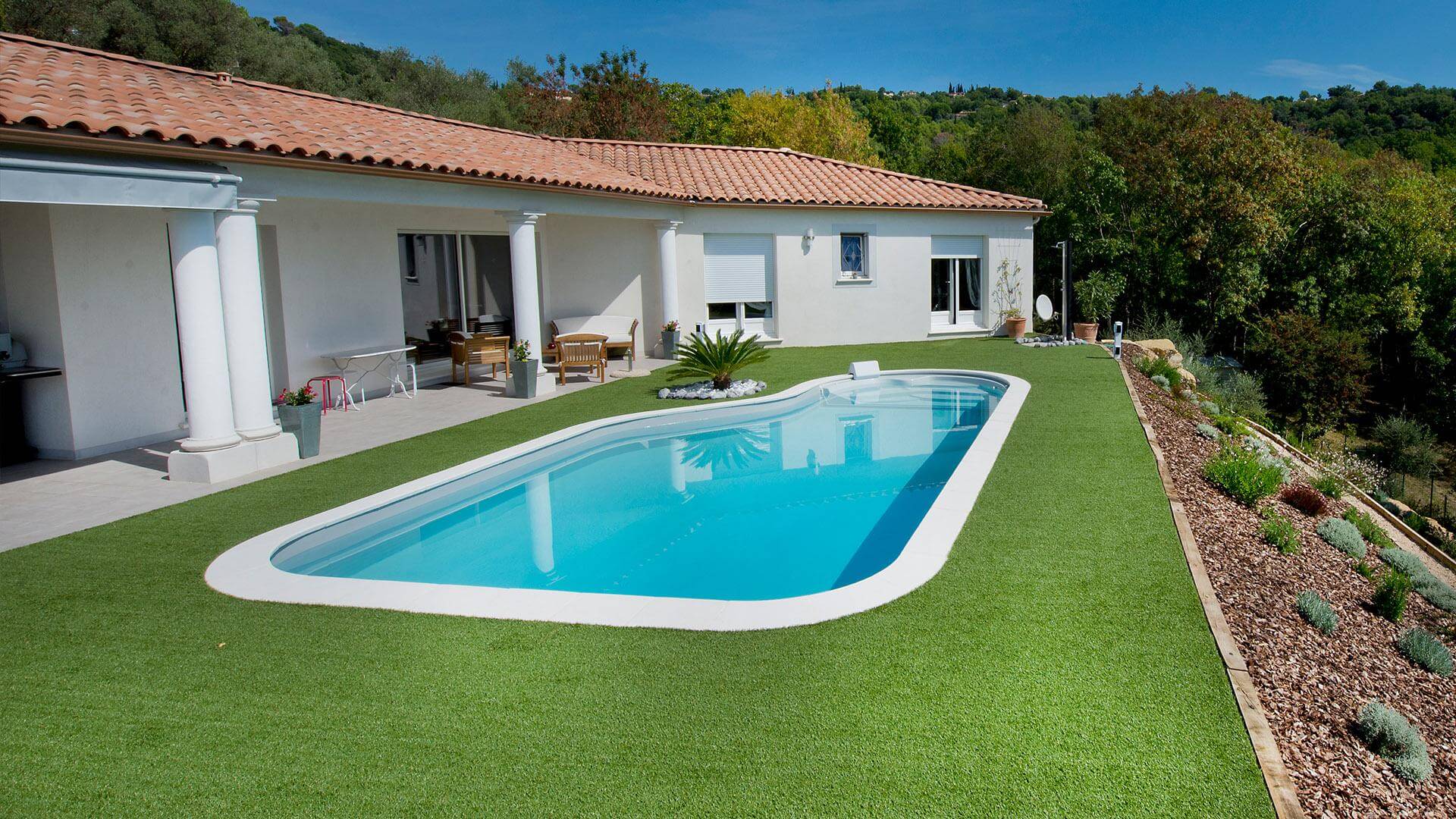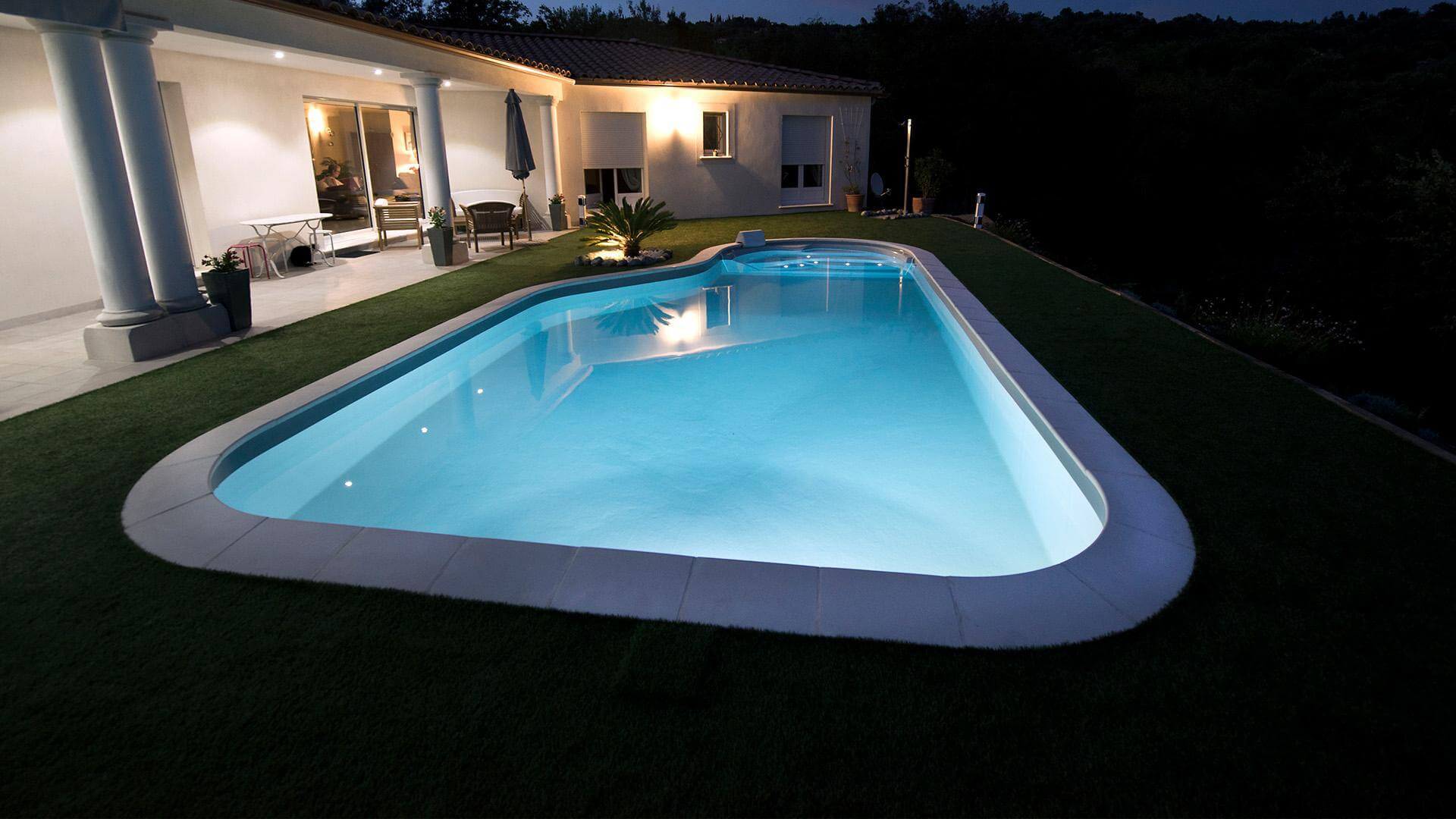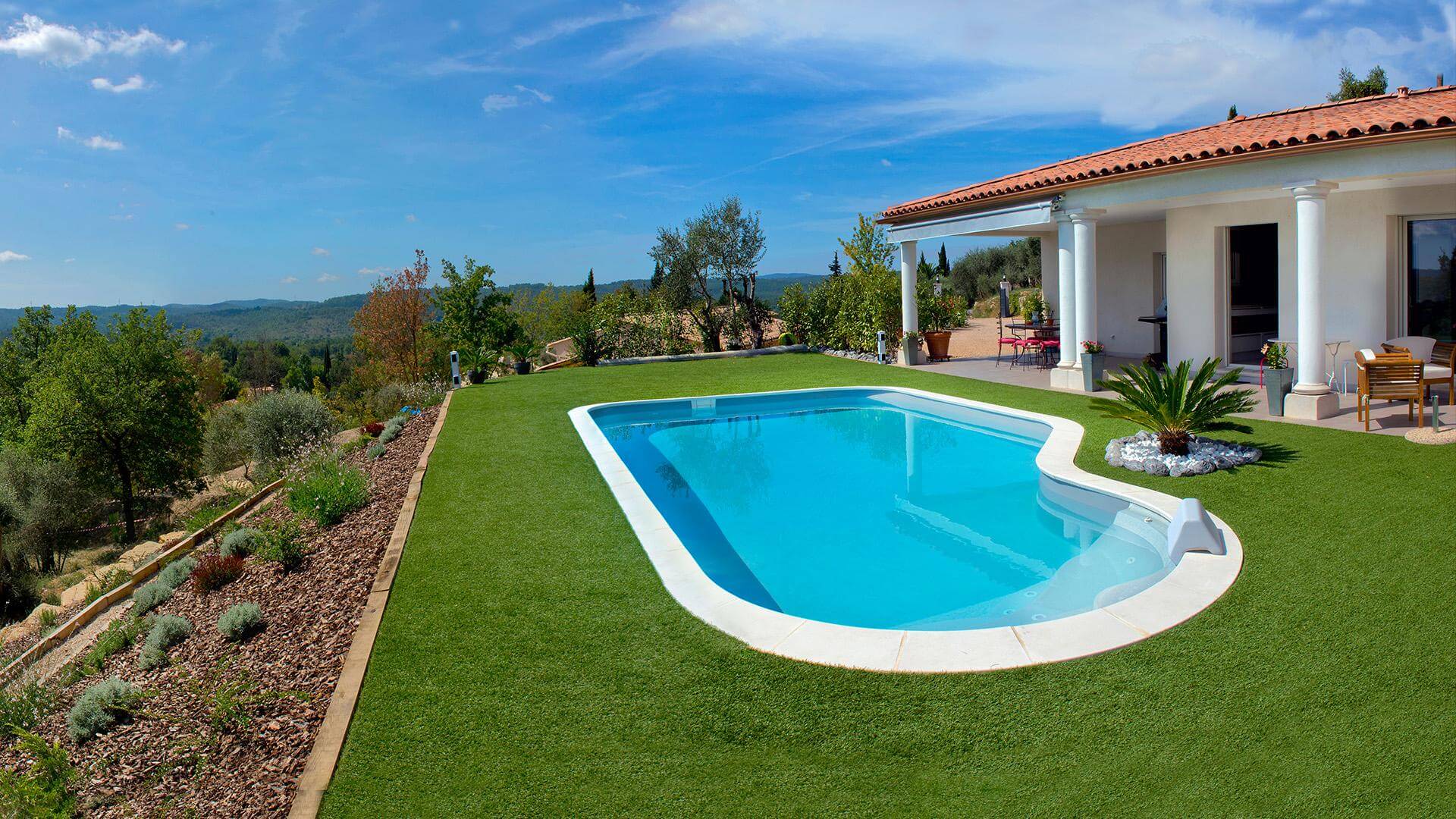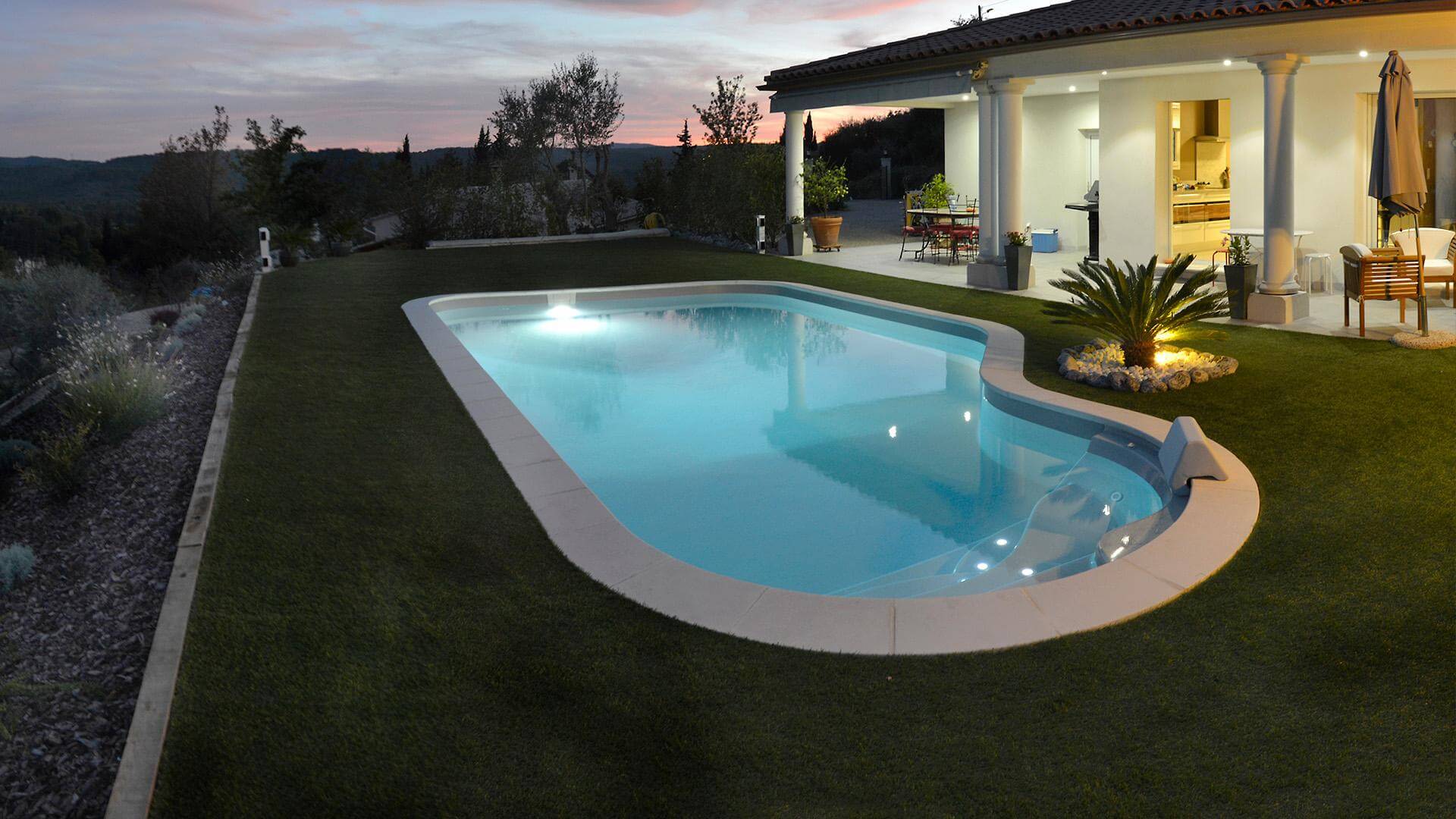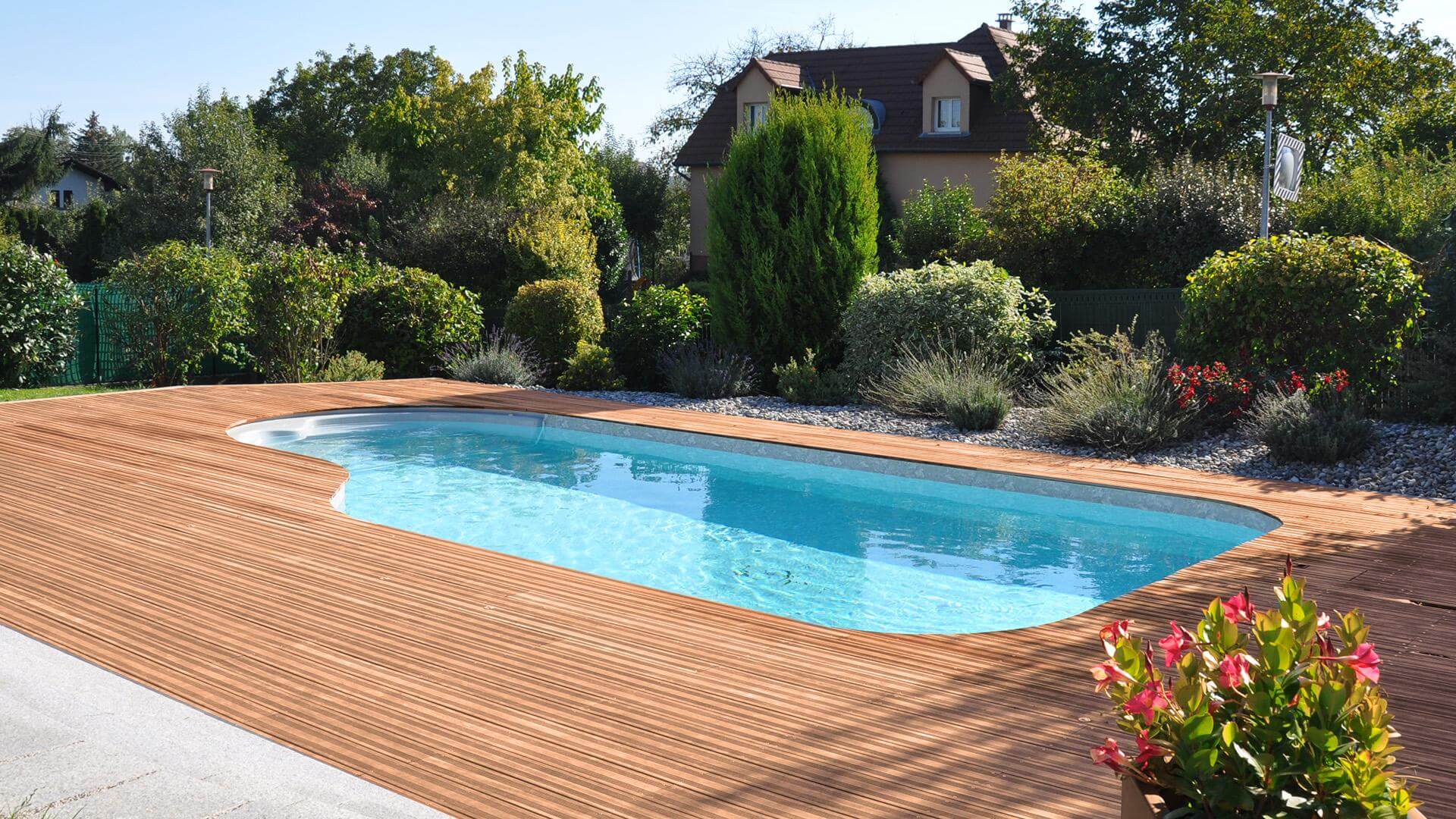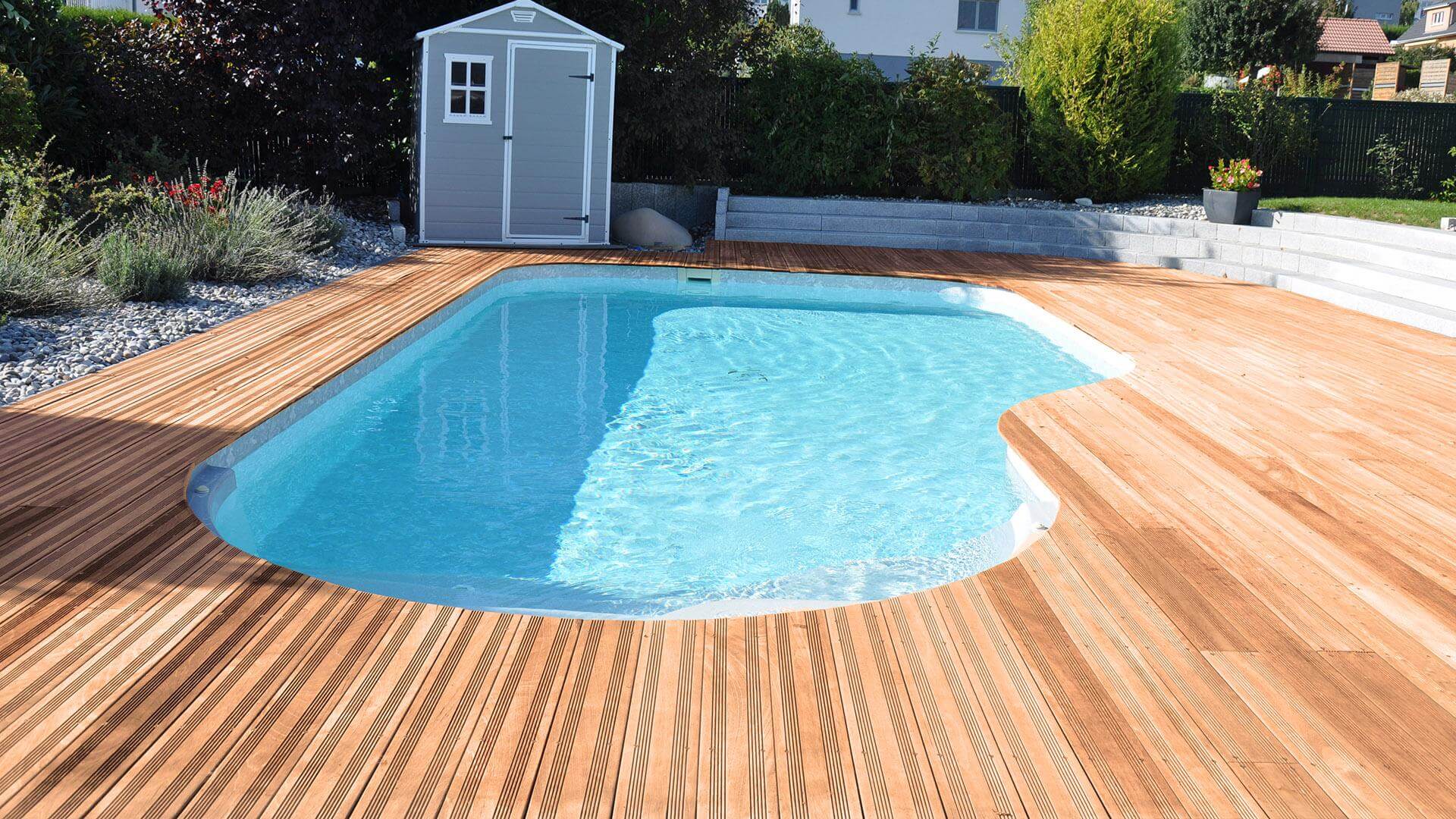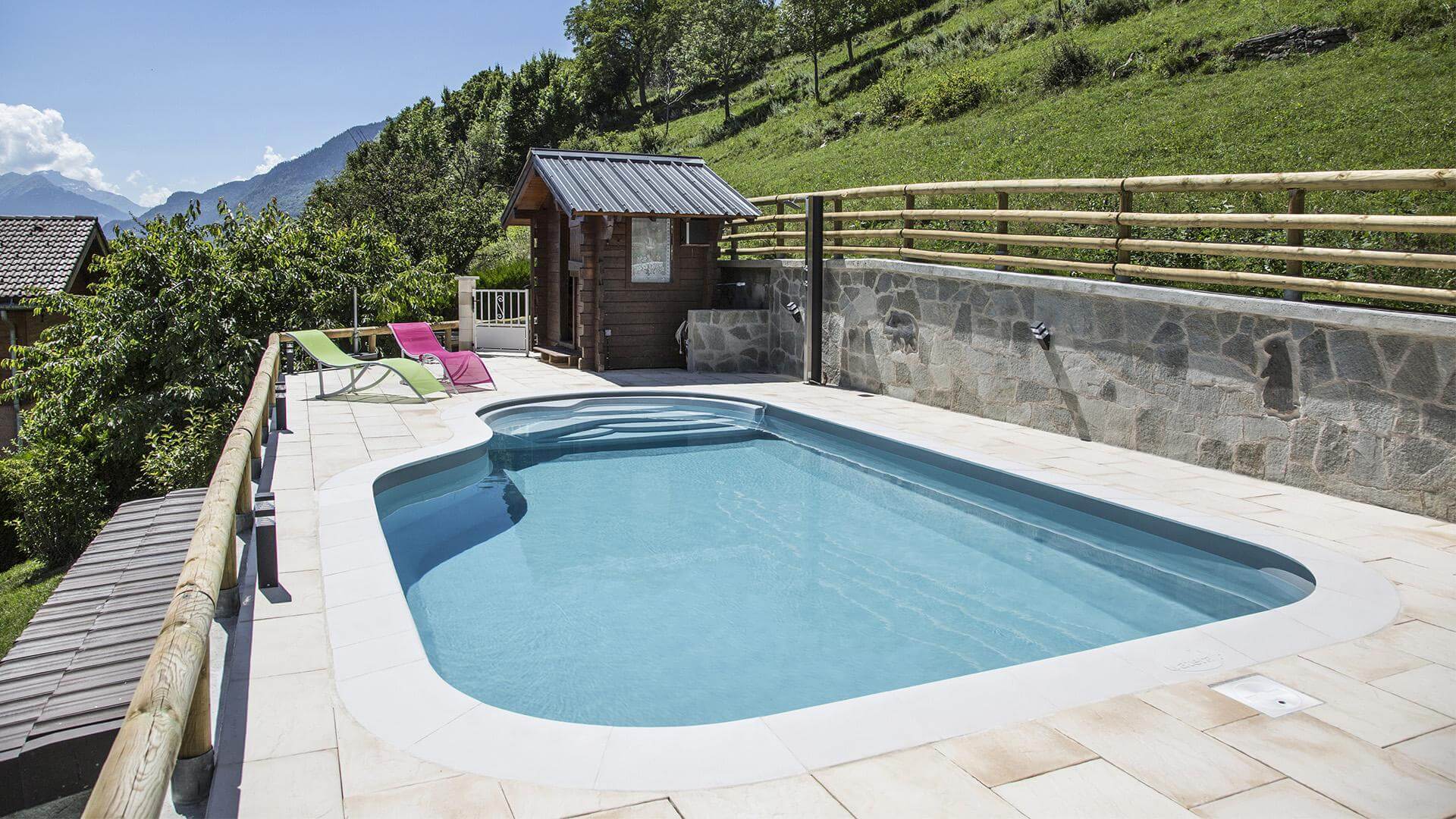 With its distinctive designer shape, the Cléa is a stunning addition to any landscape. Its flowing, harmonious lines earned it second place at the 2013 French Pool Awards ('Trophées de la piscine') in the category 'Urban Free-Form Pools under 30 m2'). Thanks to multiple available options, you can customise your pool to create a fun and unique relaxation spot so you can feel like you're on holiday without leaving home!
Why choose the Cléa ?
This model, with its harmonious mix of curves and straight lines, can easily be covered and naturally segments your pool into games, relaxation and swimming areas. Given the large selection of sizes, the Cléa can fit seamlessly into any garden. Steps set inside a spacious curved niche make for a truly unique design.
The free-form Cléa can be customised to meet all your needs.
Dimensions
The Cléa can be adjusted to fit your needs and your landscape. Choose from several available dimensions.
---
Equipment as standard
Its elegant inset Pacio steps offer a comfortable spot to unwind. Choose from several liner colours to match your pool to its surroundings: from grey to azure and Tuscan, you're sure to find the perfect hue! Then select the pool floor that fits your needs and preferences: 1.20 m (1.50 m option also available) flat, cove or sport bottom. Whether you enjoy water games, recreational swimming or diving, you'll find the perfect floor for your pool needs.
Personalise your pool
Dive in!
Free catalogue