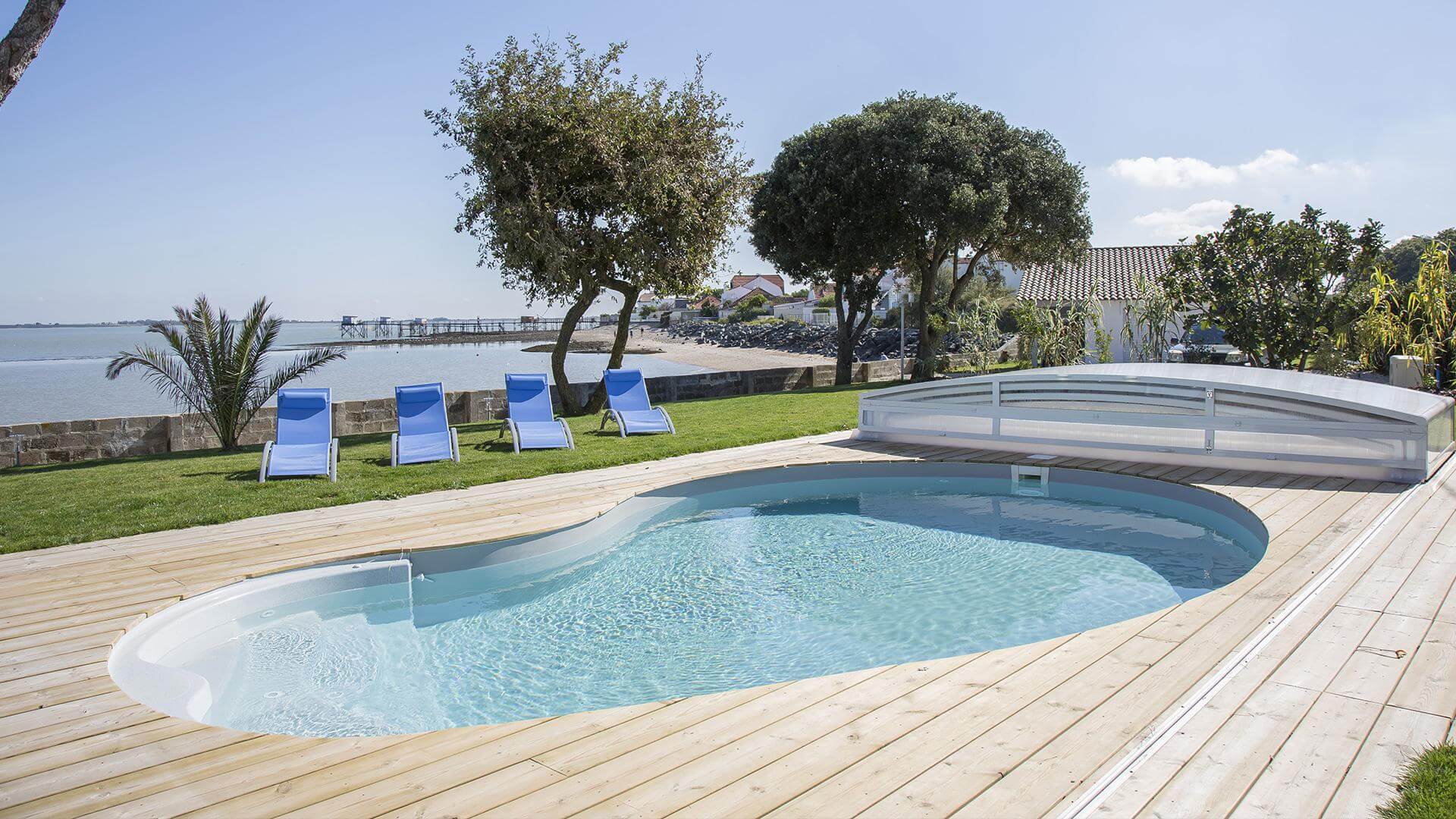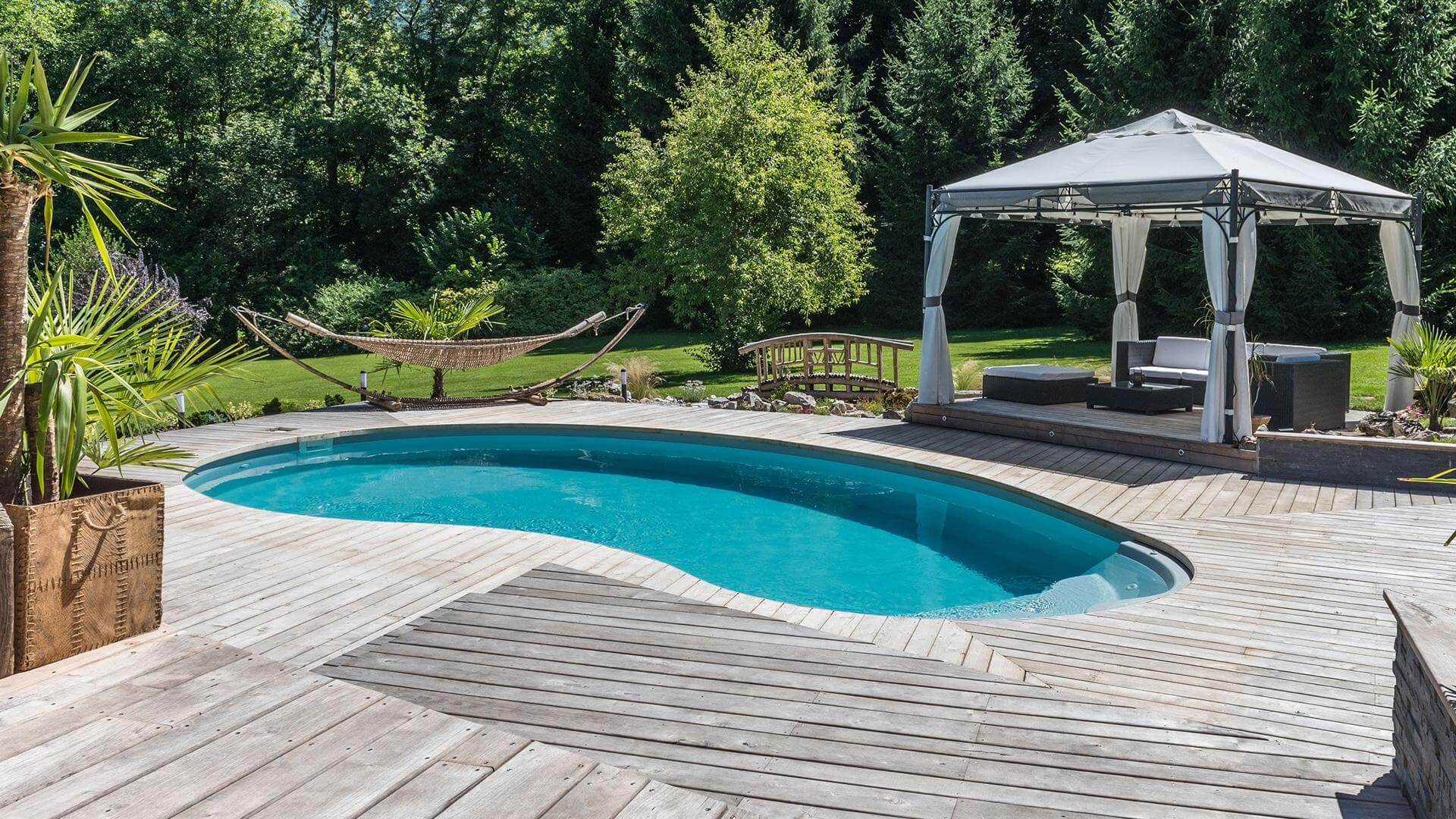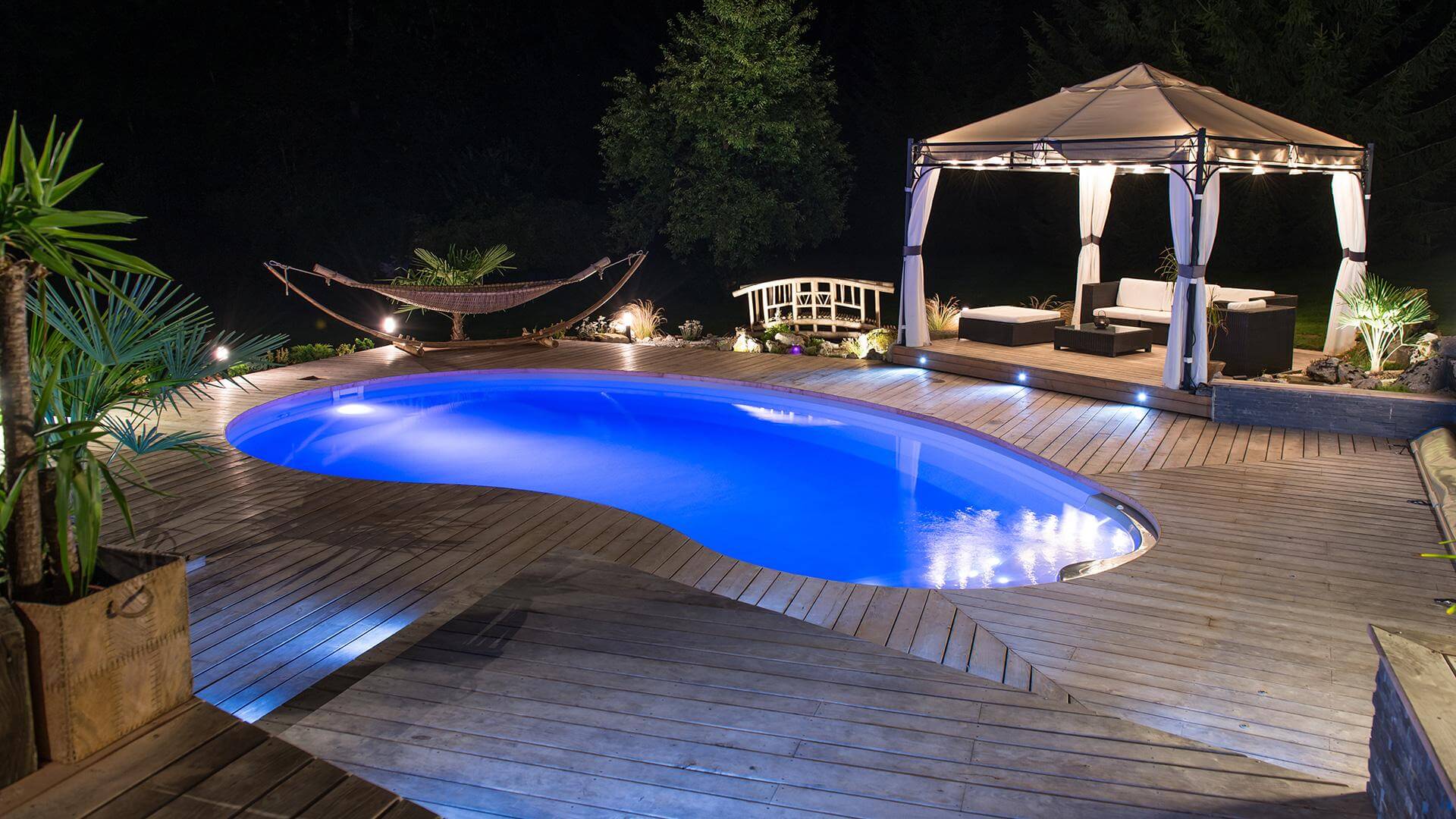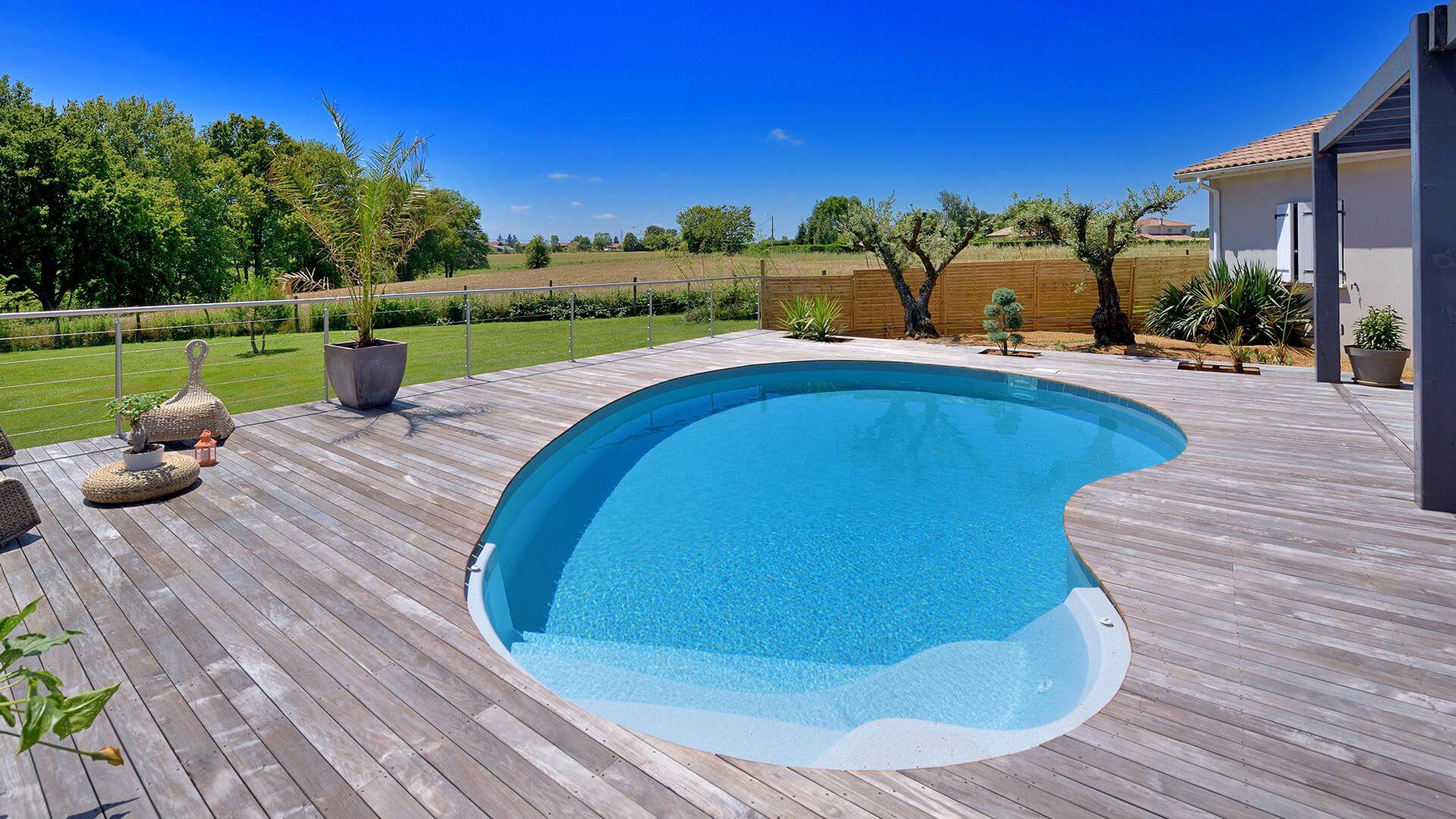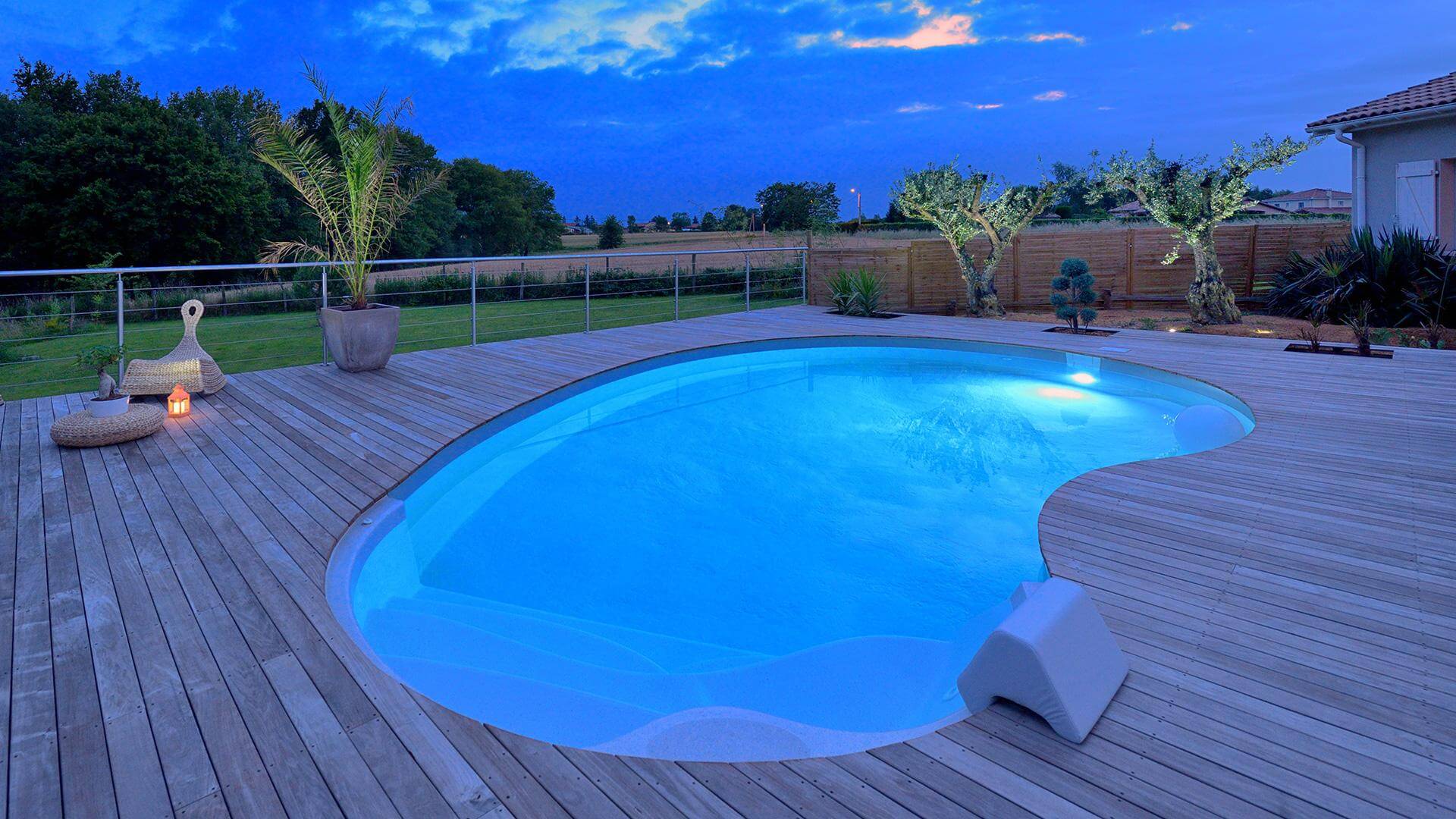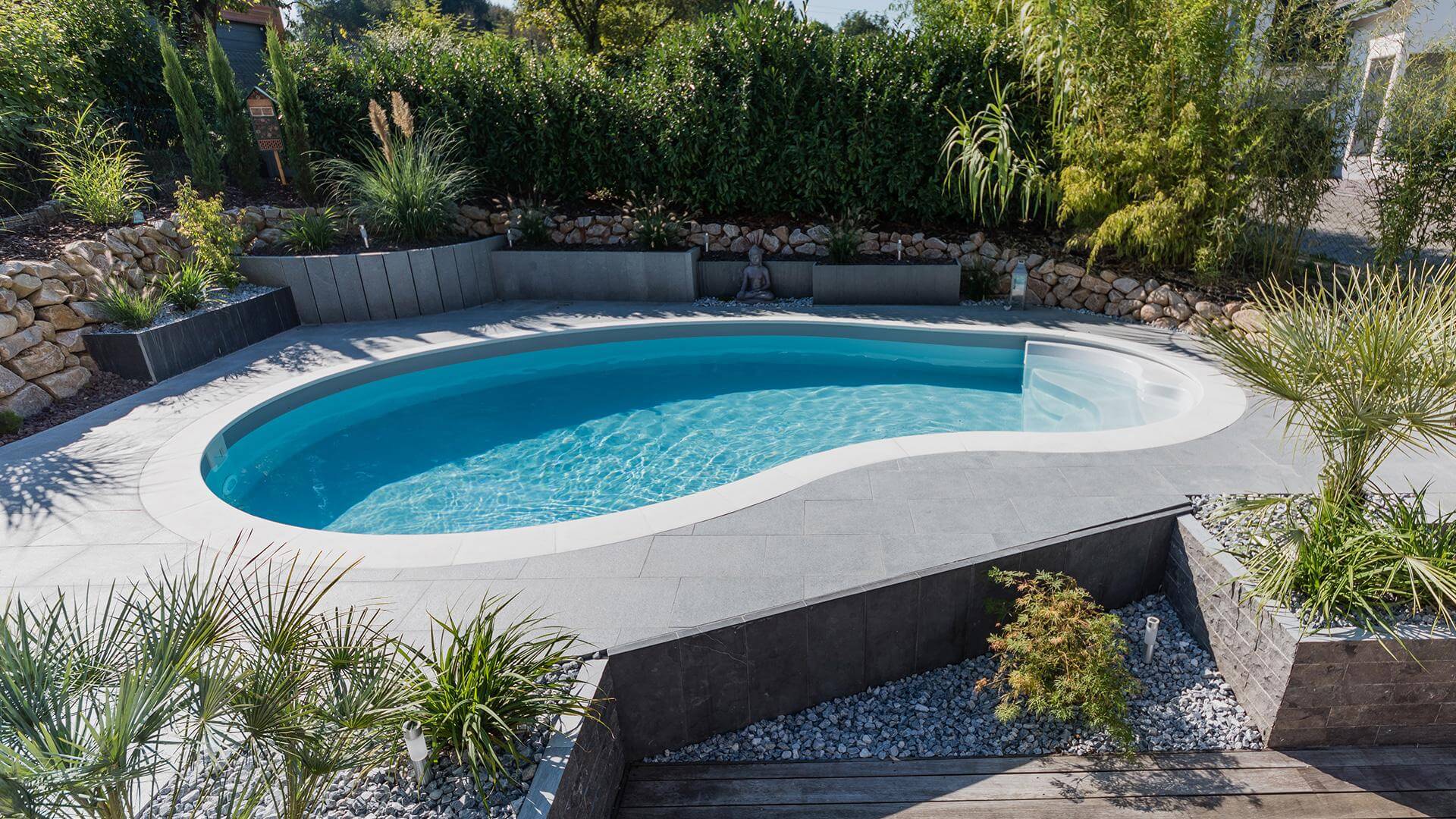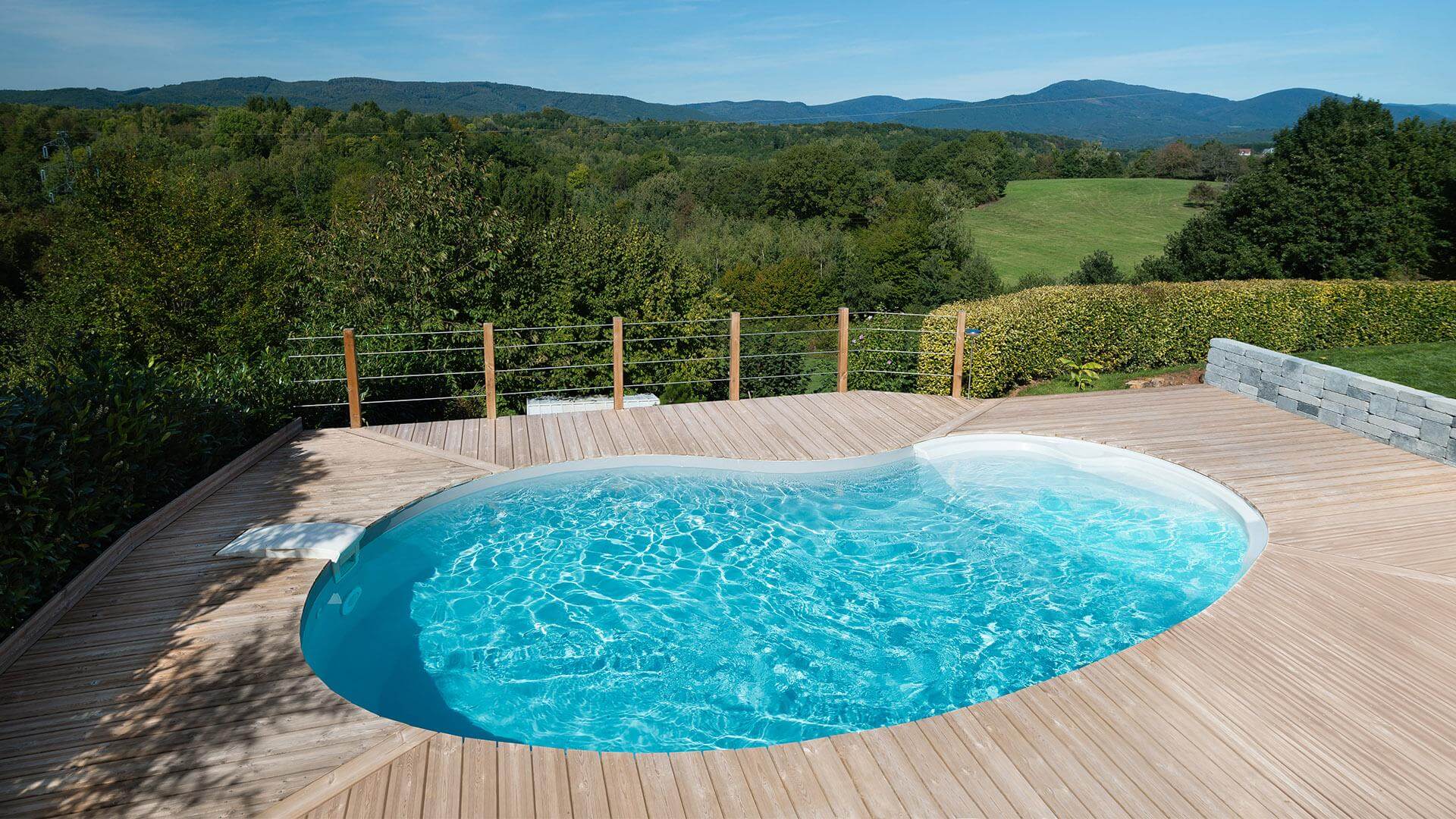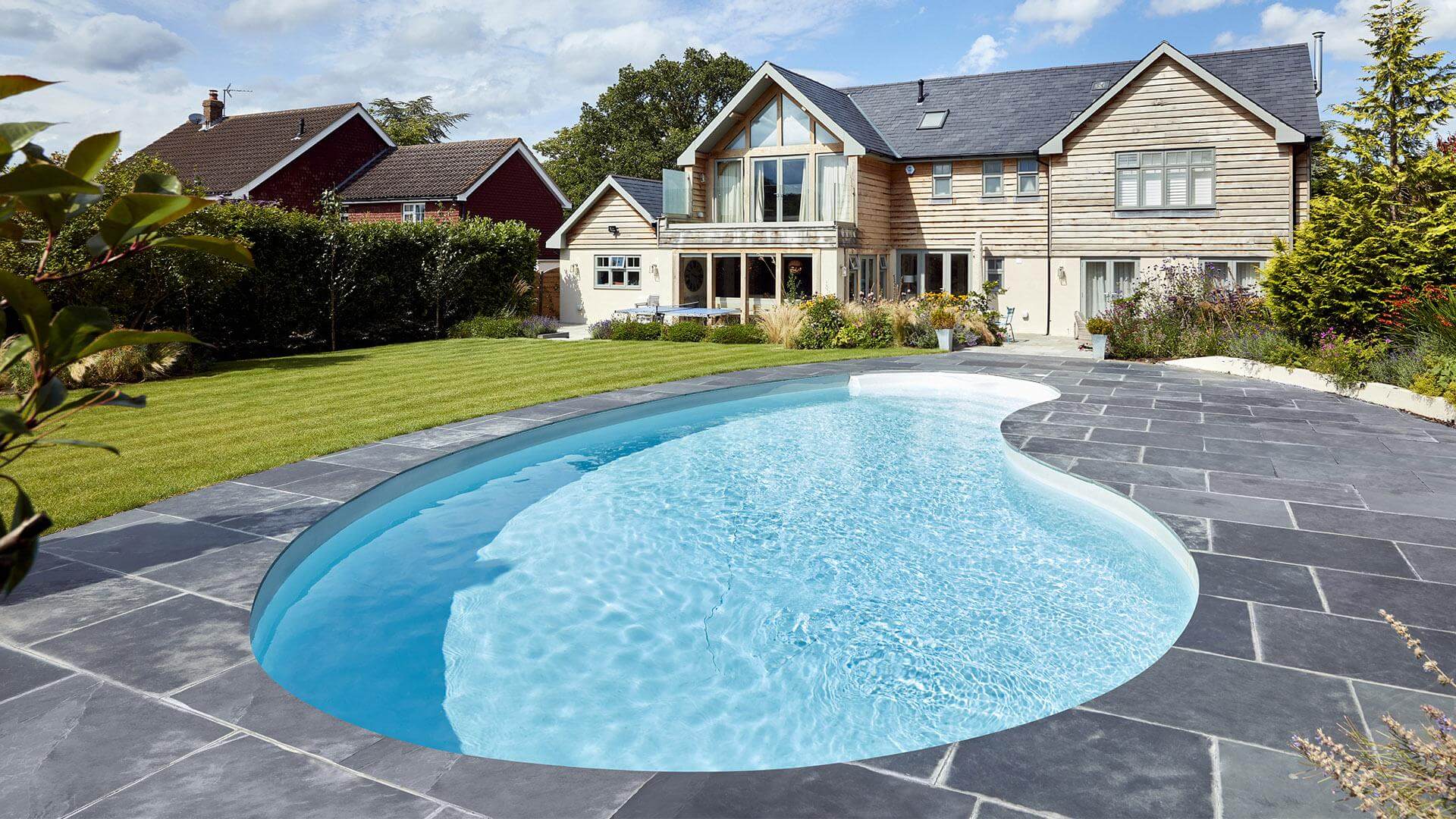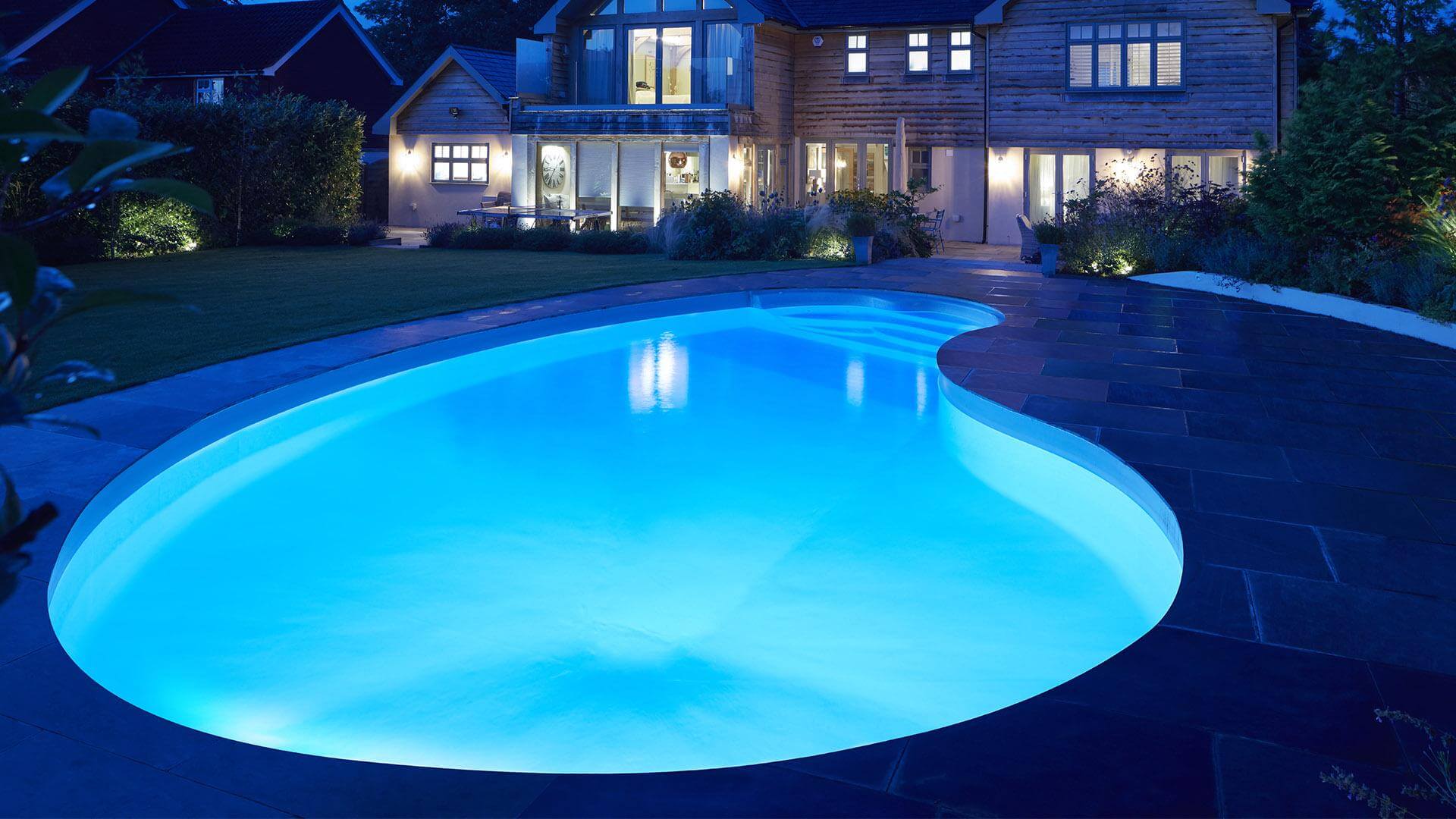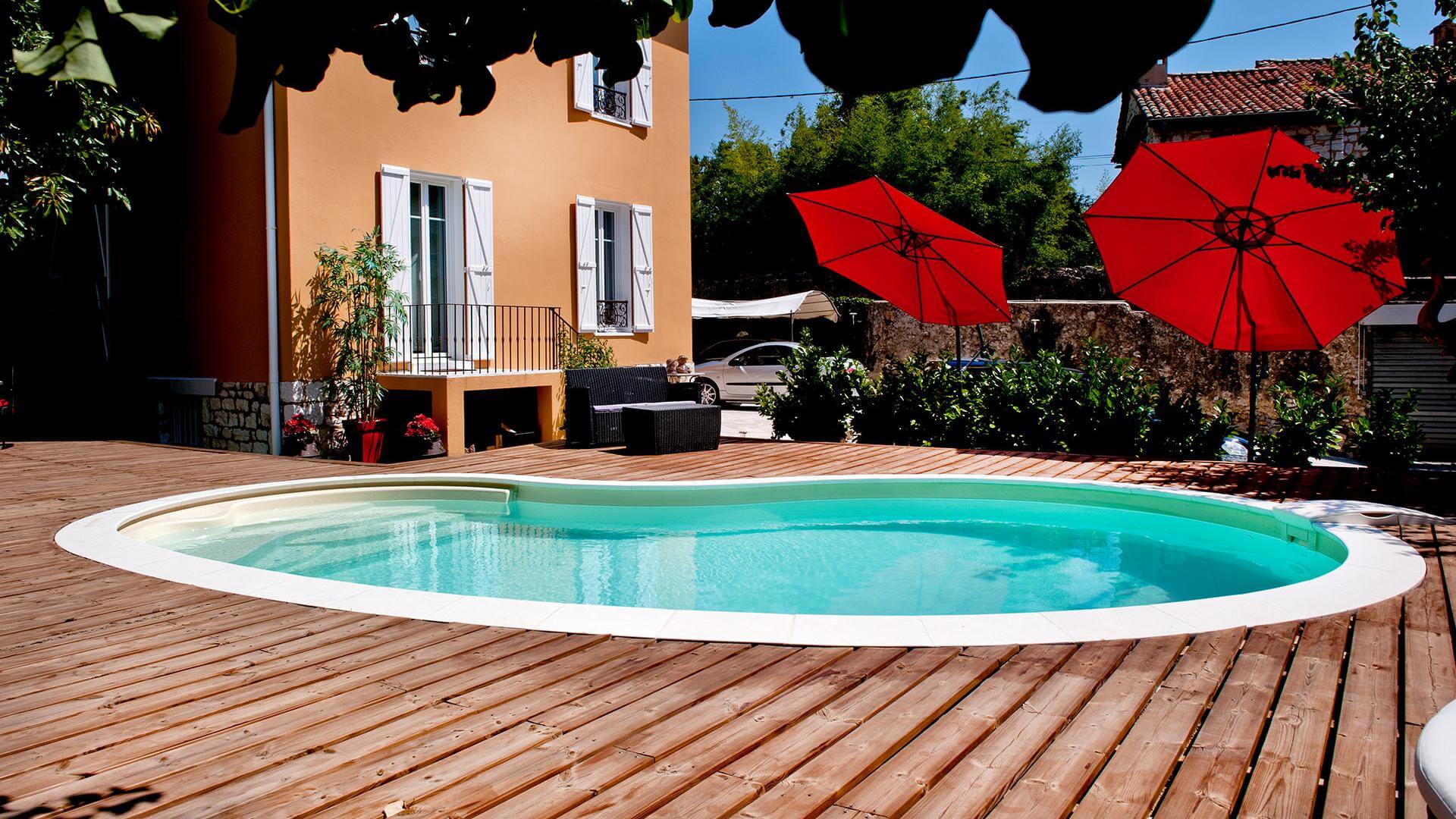 Looking to create a leisure space in your garden for everyone to enjoy on those hot summer days? Meet the Eva, an elegant pool designed to fit seamlessly into a garden of any size and style. The Eva won the category 'Private Pools' at the 2013 French Pool Awards ('Trophées de la piscine'). It's not hard to see why every year countless couples and families alike fall for this kidney-shaped pool.
Why choose the Eva ?
With its harmonious curves and contemporary shape, the Eva fits perfectly in any garden layout. Divide your pool into sections according to your preferences: create a play area, swimming area and relaxation zone.
This kidney-shaped pool has a style all its own. Its elegant inset Pacio steps provide a comfortable spot to unwind.
Dimensions
The Eva can easily be customised to fit your needs and preferences: several dimensions are available to ensure that you'll find the perfect size. The small model measures 7.16 m x 4.30 m, while the largest measures 8.92 m x 5.44 m. The surface area varies from 23 m2 to 34.5 m2 - long enough to satisfy even the most ambitious lap swimmer!
---
Equipment as standard
Your Eva kidney-shaped pool comes with a number of standard features, many of which are customisable. So you can enjoy gorgeous Pacio pool steps and match the colour of your liner to the style of your garden (Azure, grey or Tuscan). The pool floor can also be customised to suit your pool use. From a sport or standard bottom to a dished or flat bottom, every swimmer will find an ideal profile to get the most out of their favourite water activity, whether swimming, athletics, diving or water games.
Personalise your pool
Dive in!
Free catalogue