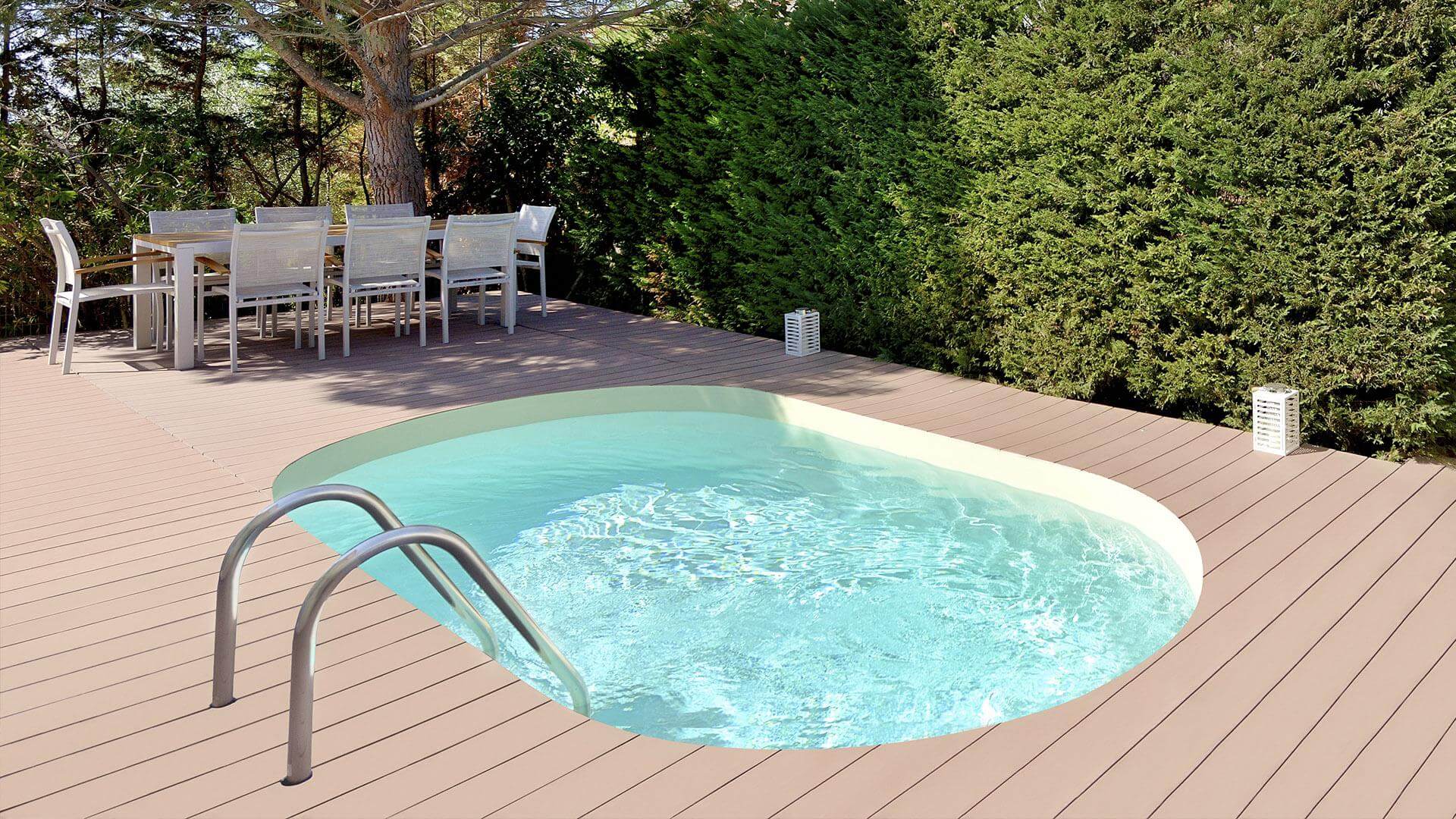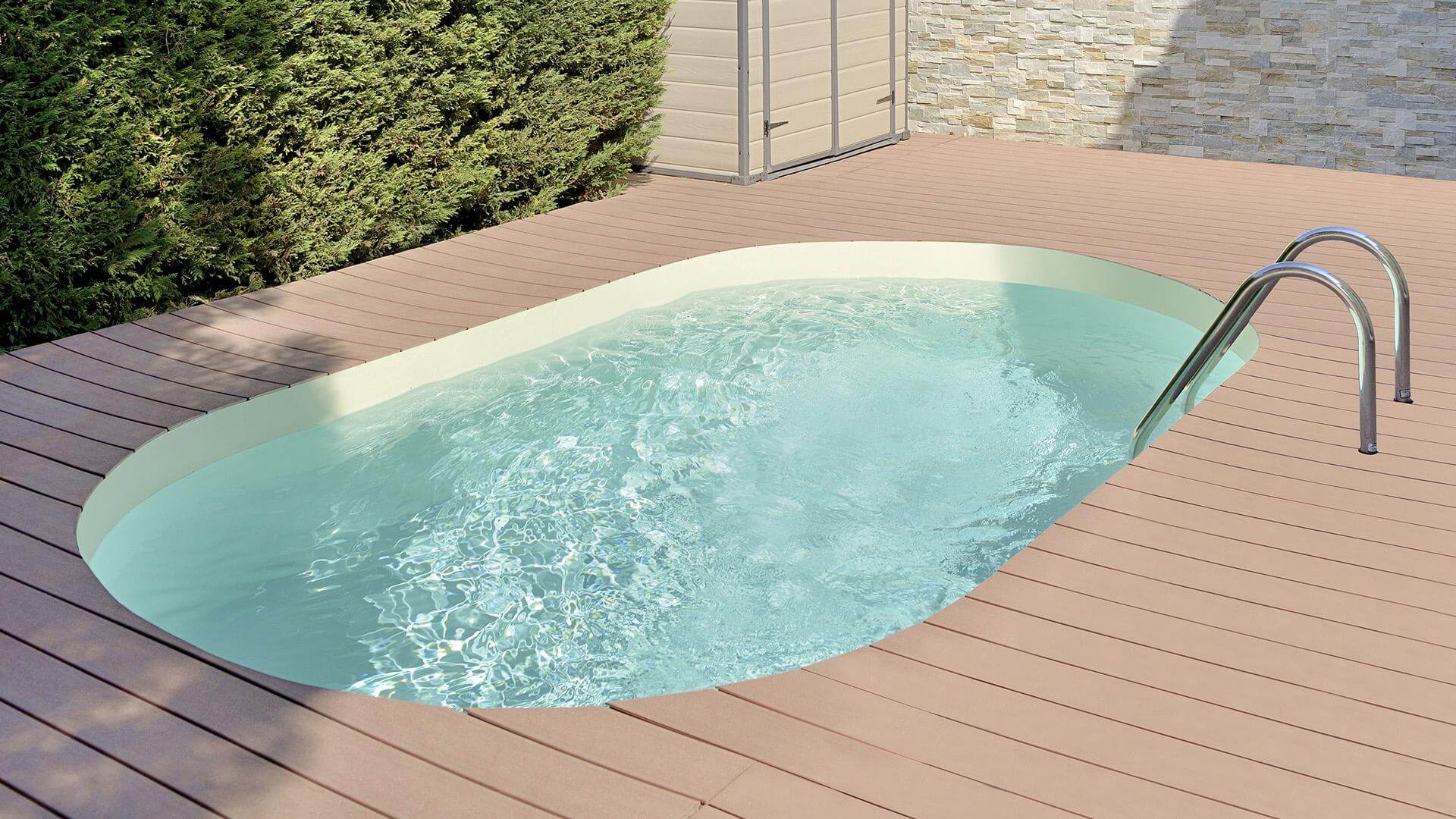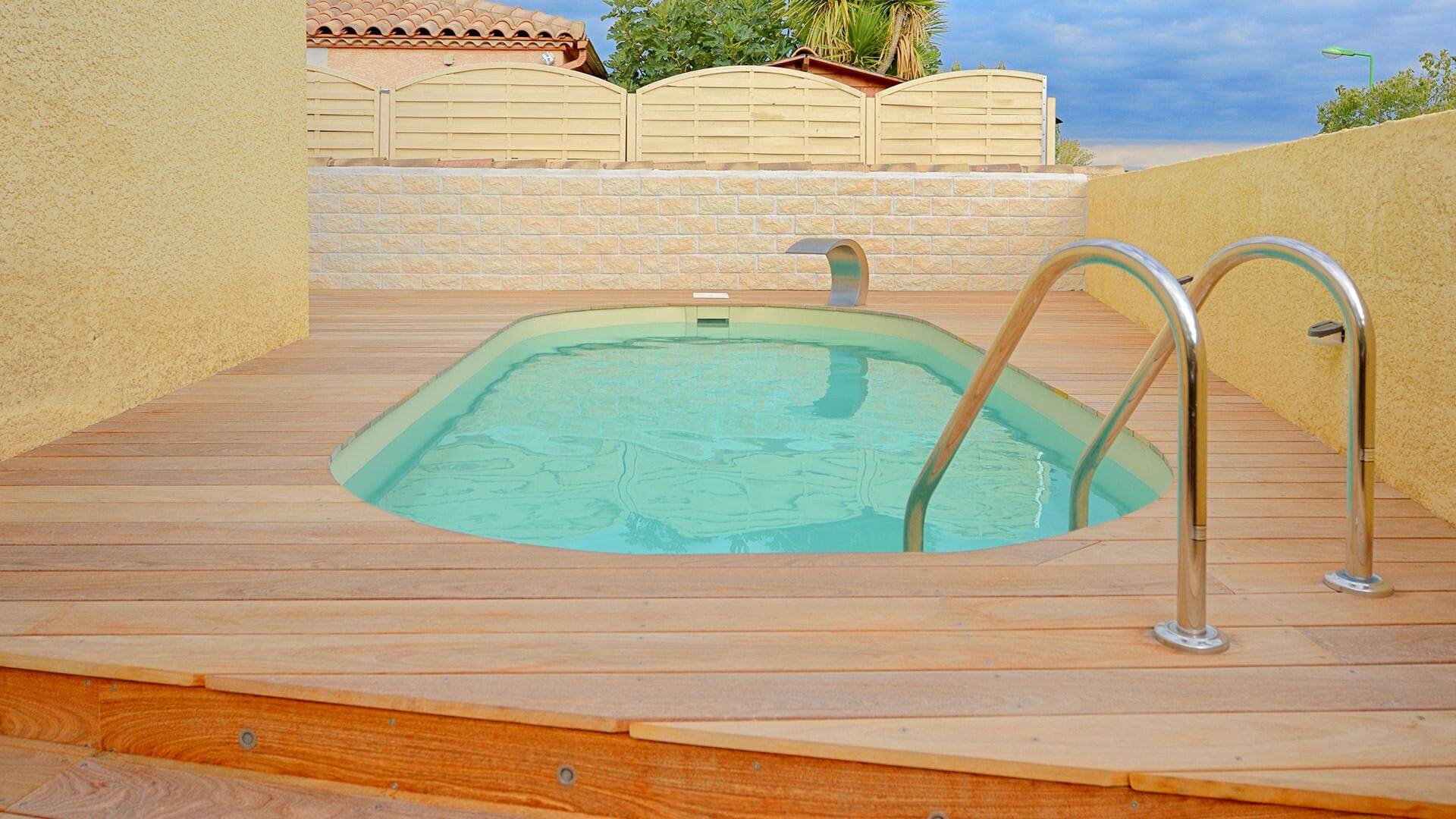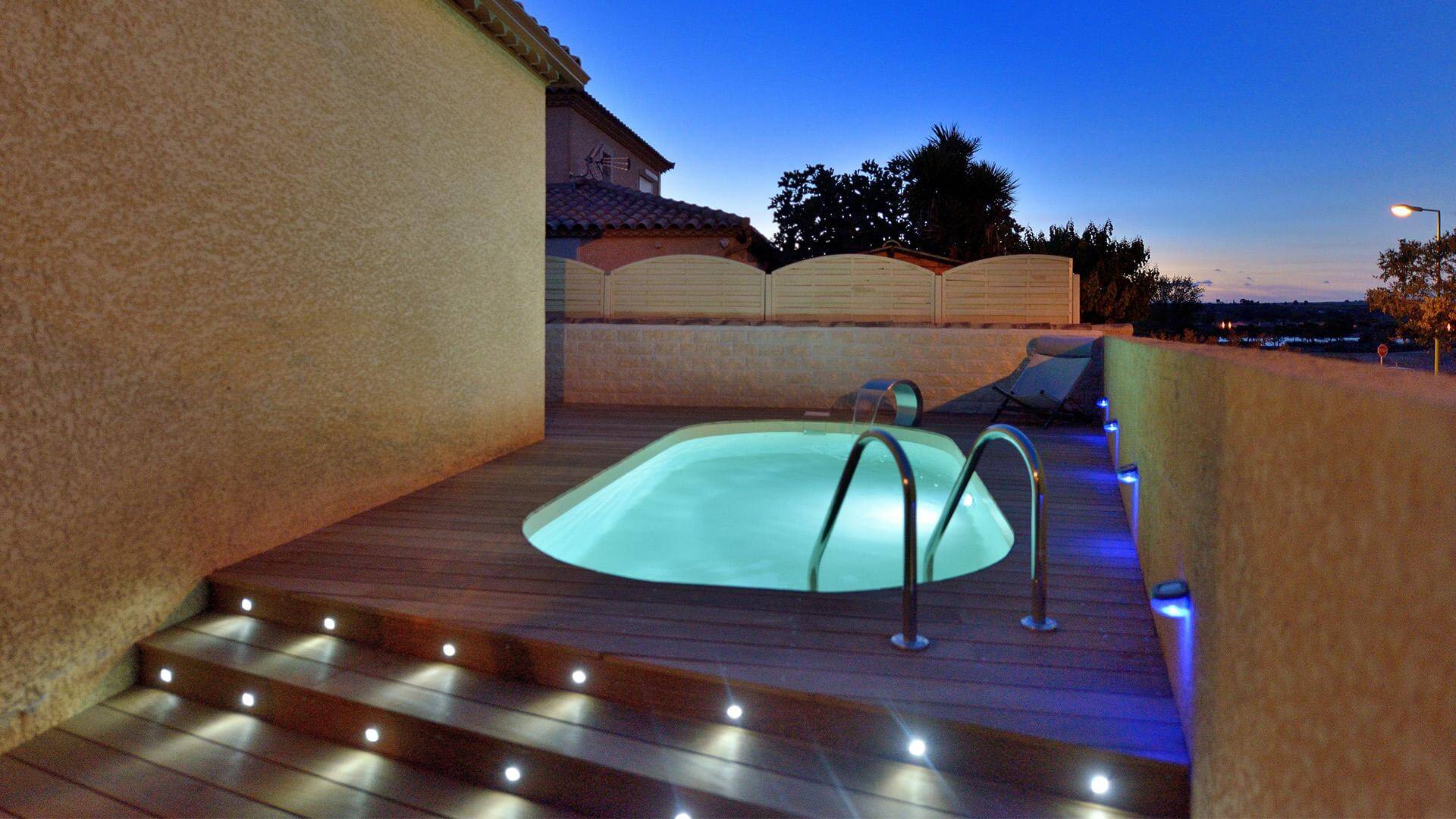 Do you want to install a swimming pool in your garden but haven't much room? The new Olivia Mini pool is the latest arrival in the Waterair mini pool range. Both practical and attractive, this model fits beautifully into the smallest areas.
Although small, Olivia Mini meets all your needs in terms of play and relaxation!
Why choose the Olivia ?
Its shapely curves:
make for pleasant and comfortable swimming
facilitate maintenance
make it easy to cover
With the Olivia Mini, you can boldly put a pool even where it seems impossible!
Dimensions
With a length ranging from 3.30 to 4.23 m, the Olivia Mini pool blends naturally into all types of garden, including the smallest. Its 1.20 m deep flat bottom enables children and adults to have fun while remaining in their depth.
---
Equipment as standard
The Olivia Mini pool comes with a Tuscan, azure, or grey liner. Choose the style you like best for a pool that reflects your personality.
Personalise your pool
Dive in!
Free catalogue