Nina Mini Mini rectangular pool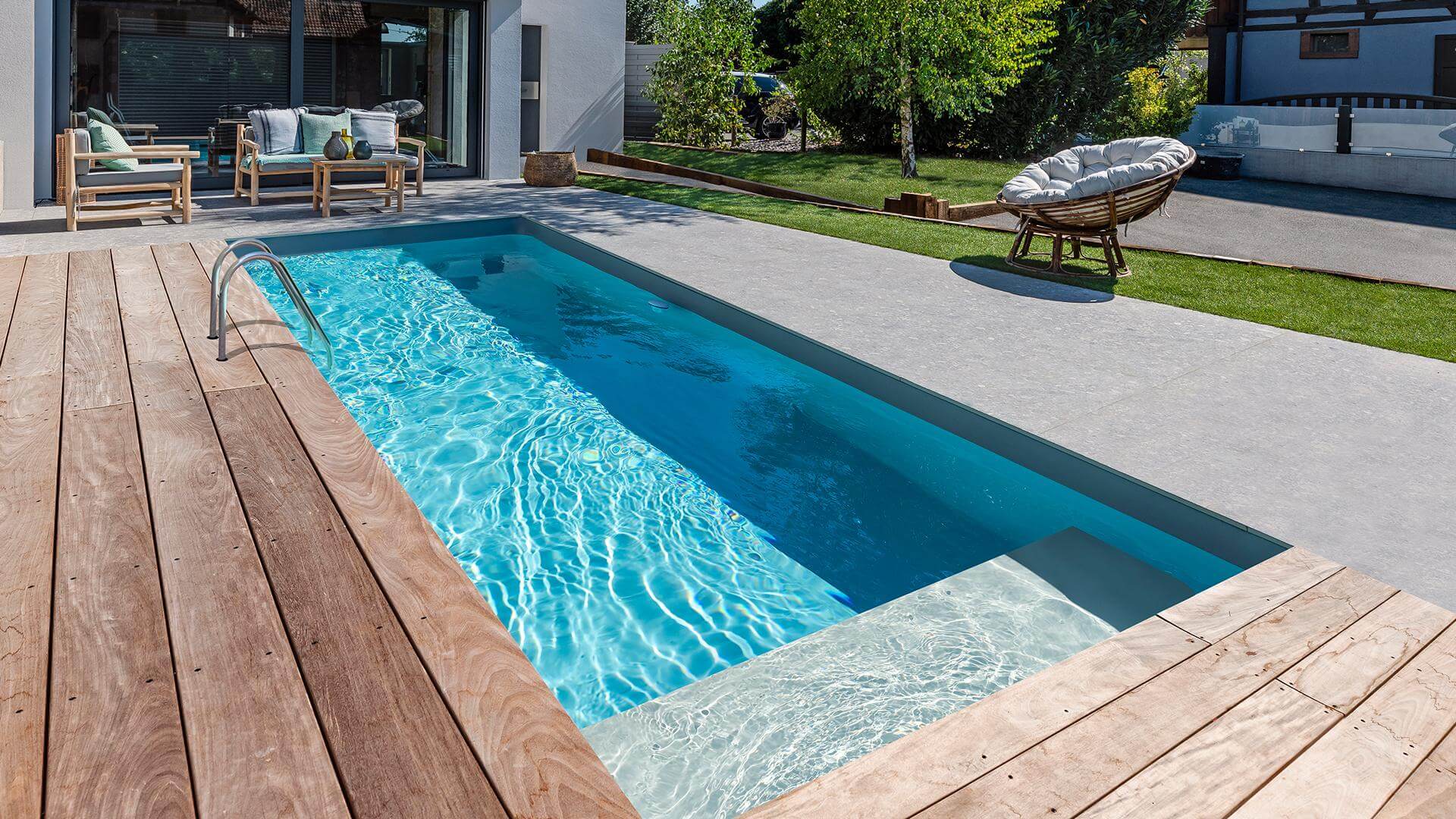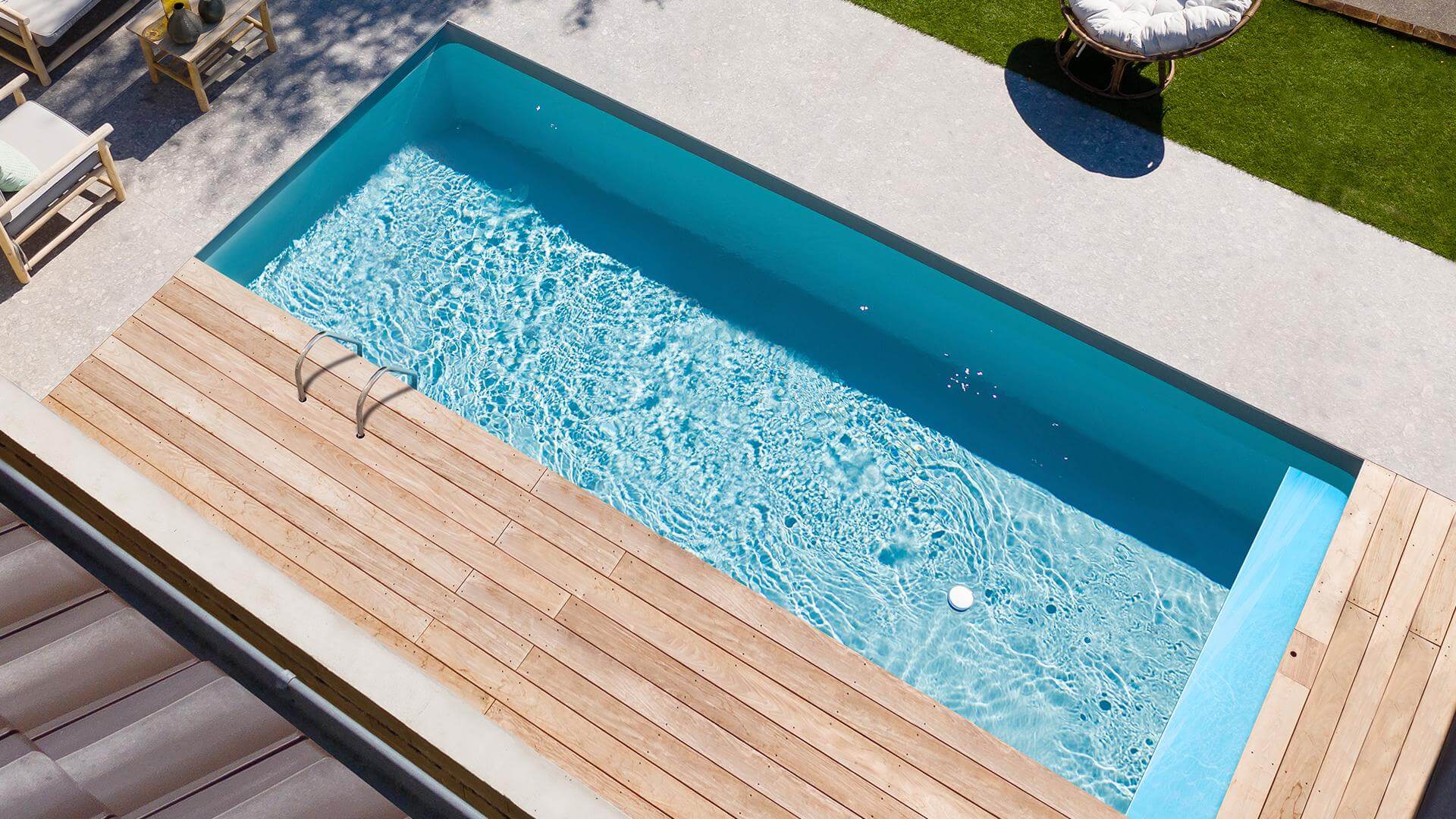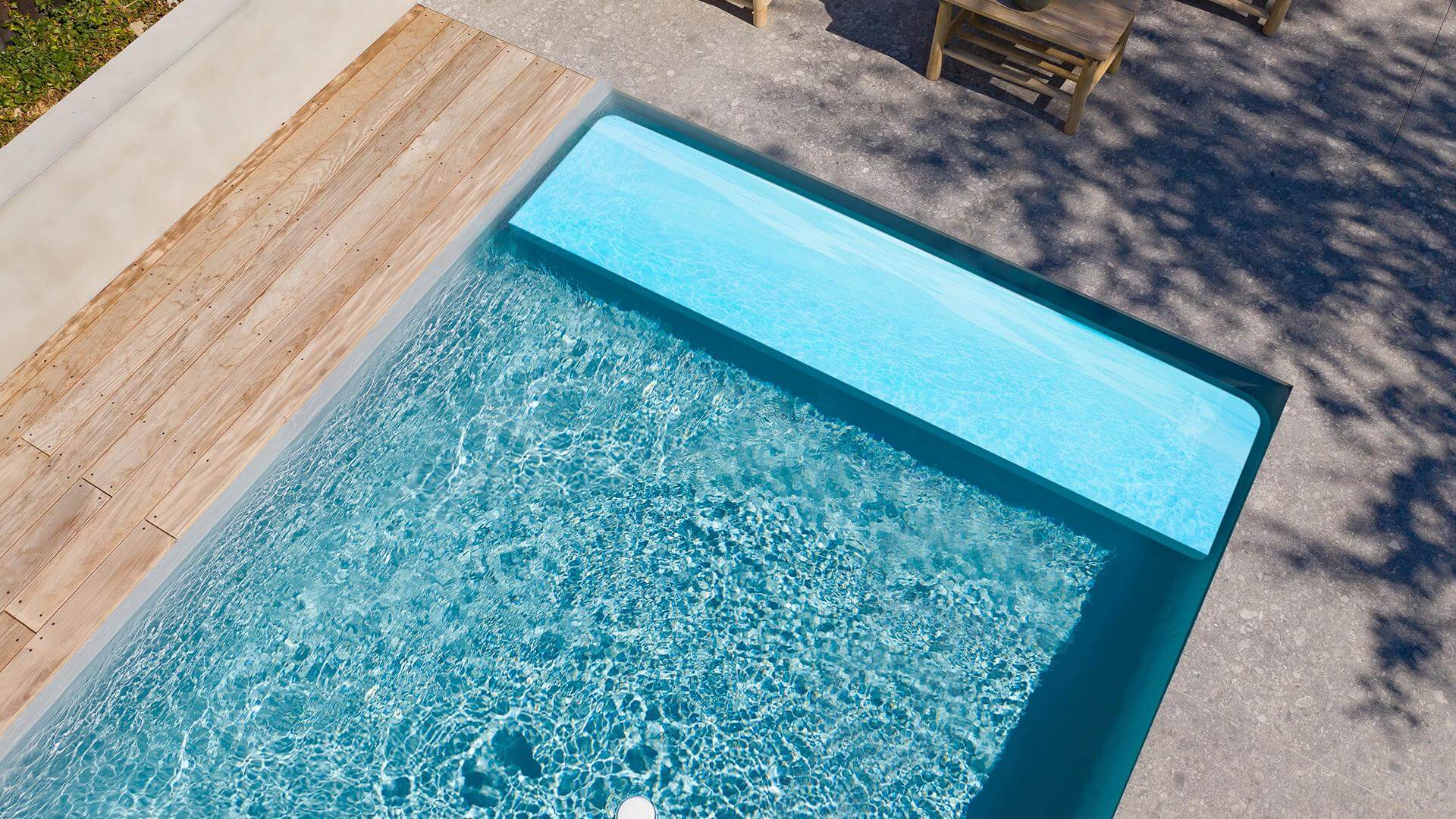 Description
To ensure that everyone gets to enjoy the water, we design our pools to adapt to all gardens, whatever their size.
The rectangular Nina pool is available in a 'mini' version with a surface area of less than 10m 2. Choosing this pool will enable you to enjoy refreshing dips and integrated seating where you can relax.With its slender shape – it's less than 3 metres wide – it will fit anywhere, even on a small plot. It's a great solution that will enable you to enjoy your garden to the full and maximize the available space. On one side, a terrace for lunch or dinner outside; on the other, your swimming pool, where you can cool off and relax whenever you like. In short, a no-compromise garden that's perfect for gathering the whole family together!
Its bonuses
Do you want to exercise? You'll have enough space for your water aerobics.
Its minimalist design creates a contemporary bathing area.
It can be easily integrated into any garden due to its 1.96–2.23 m width.
With a surface area of less than 10m 2, you won't need planning permission.
Dimensions
| Item | Length | Width | Surface area |
| --- | --- | --- | --- |
| Nina 2 382 | 3,82 m | 1,96 m | 7,5 m2 |
| Nina 2 475 | 4,75 m | 1,96 m | 9,5 m2 |
| Nina 2L 382 | 3,82 m | 2,23 m | 8,5 m² |
Equipment as standard
The Nina pool is equipped with an integrated seat across its width, with space for two people.
The colour of your liner can be personalised according to your wishes: Grey, Tuscany, Azure, Silver Grey or Marble Slate. Turn your garden into a beautiful relaxation area that suits your needs and style.