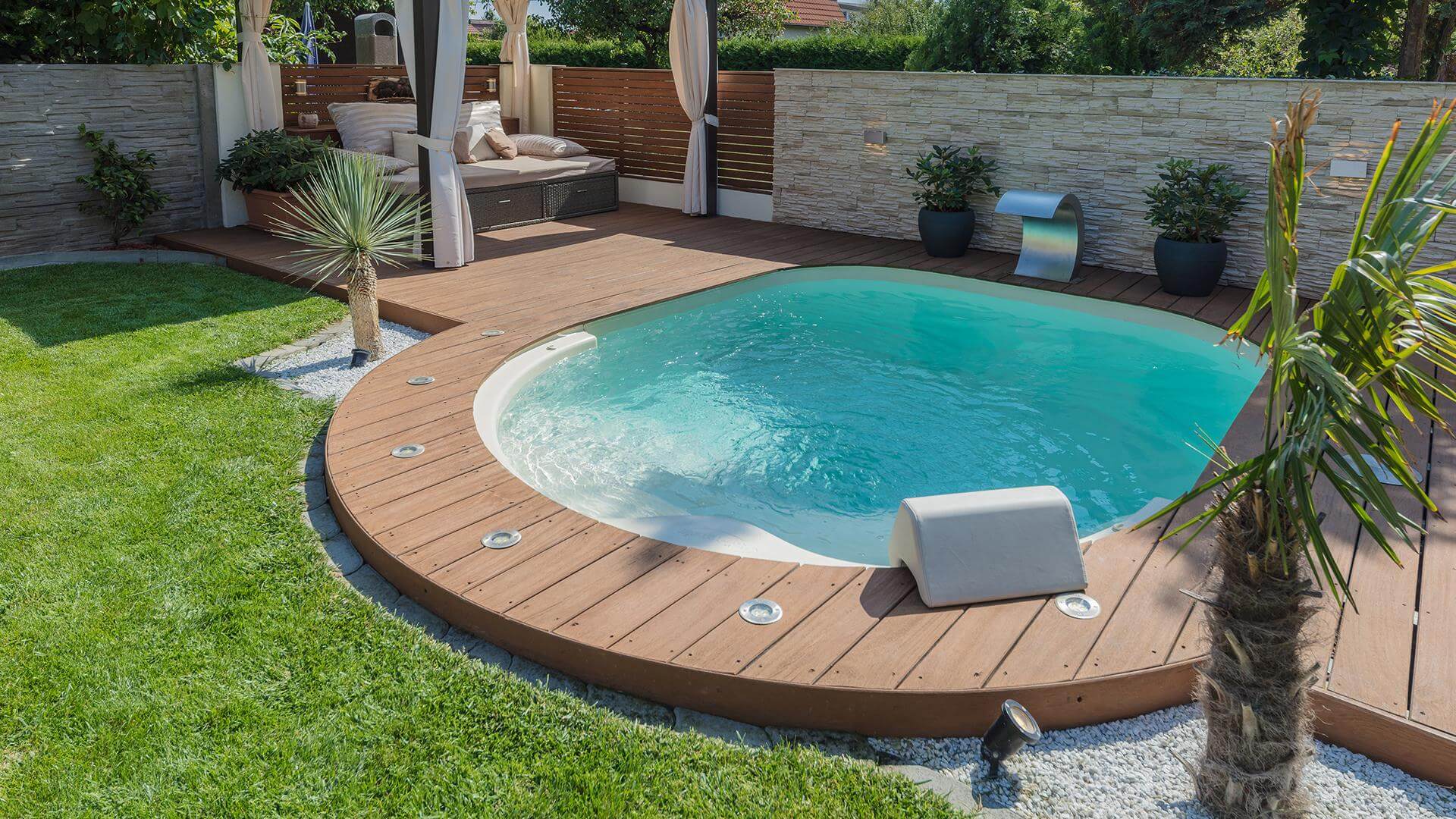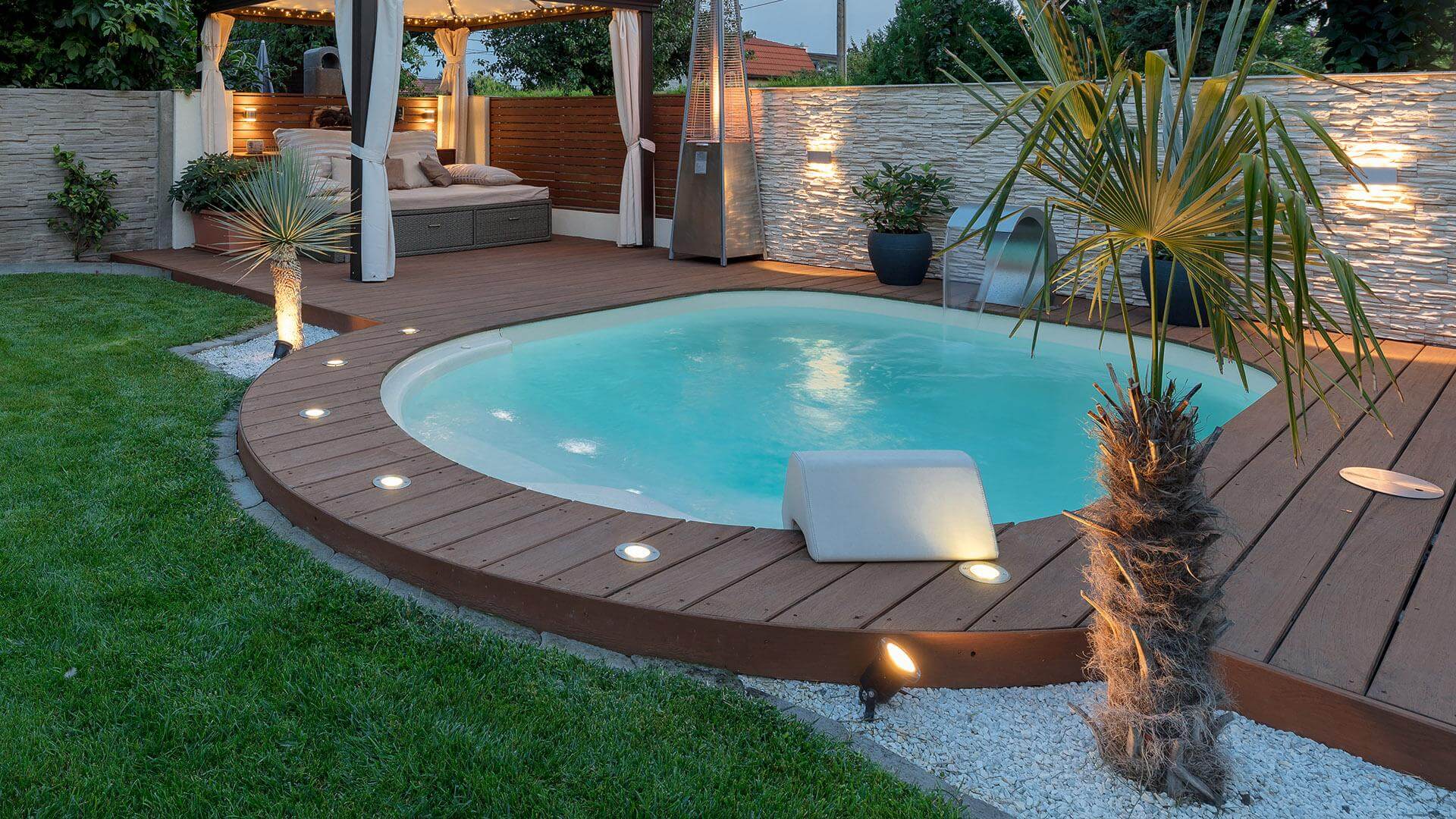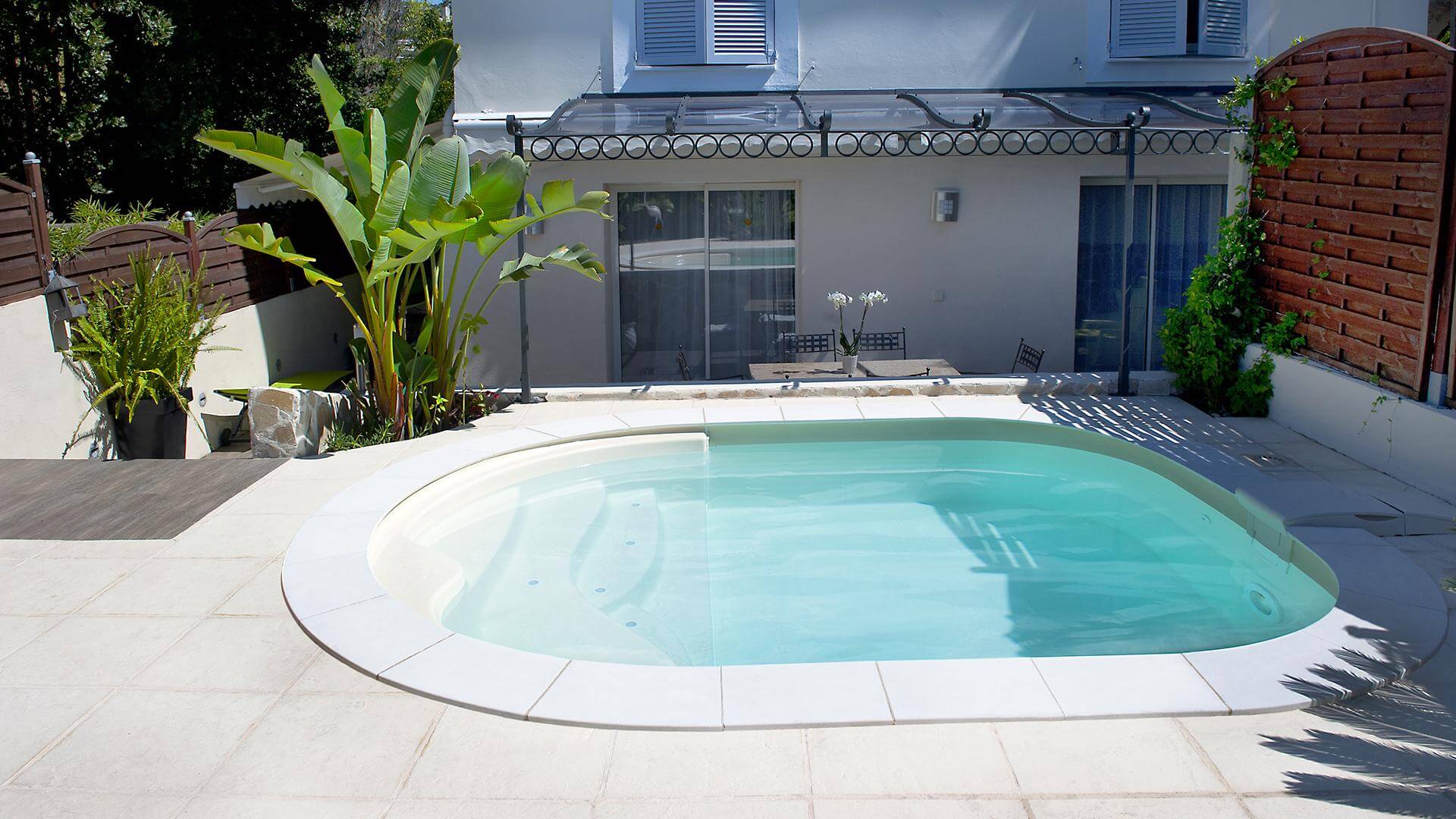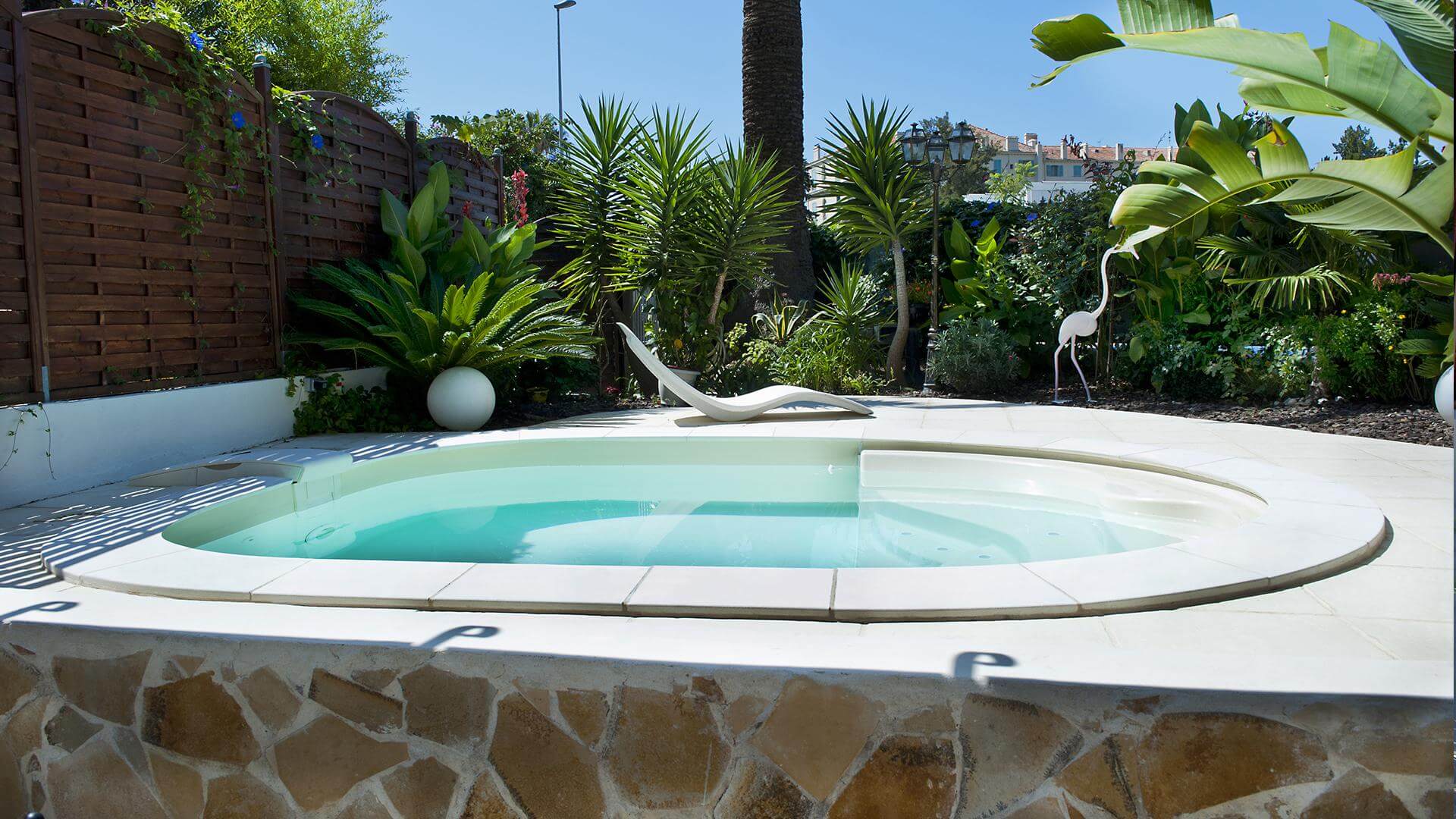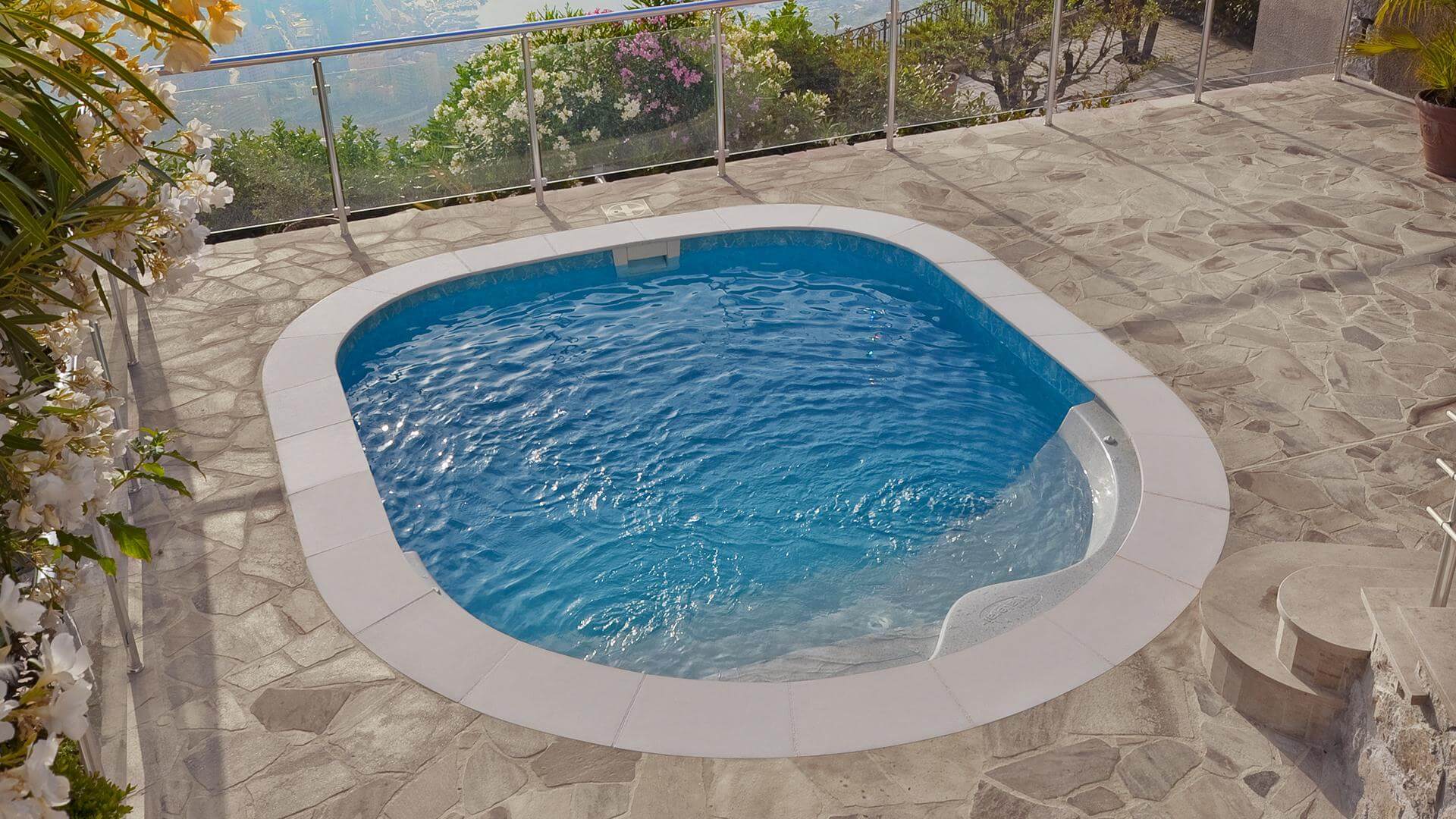 Description
Elegant and modern, the Lola mini-pool's size makes it the perfect choice for any landscape, even the most confined spaces. Its square shape, softened by rounded corners, make it an inviting oasis of relaxation and tranquillity.
Why choose the Lola ?
With a surface area of under 10 m2, its contemporary shape easily fits with any garden size and lay-out.   
The Lola is a mini-pool with maximum options for customisation!
Dimensions
Measuring 3.75 m x 2.96 m, the Lola's dimensions are ideal for anyone who yearns for a pool but doesn't have much space to work with. The ultimate leisure pool, the Lola provides a relaxation area of 9 m2.
Equipment as standard
The Lola mini-pool comes with a number of customisable standard features: a flat bottom with a depth of 1.20 m; a pool liner in a choice of grey, Tuscan or azure; Pacio grand-entrance steps perfectly matched to the shape of the pool; and three available filtration systems: cartridge, sand and compact.