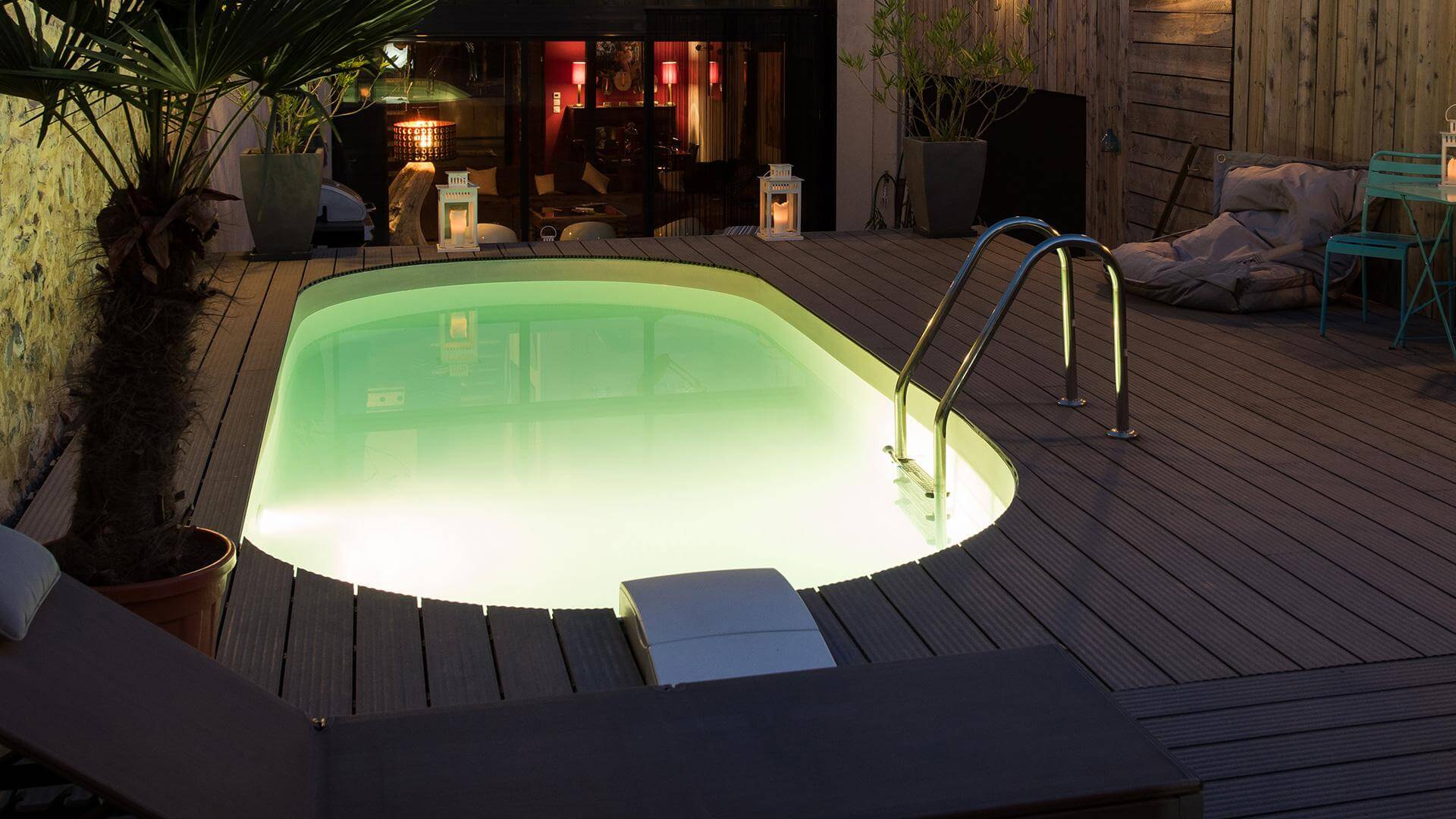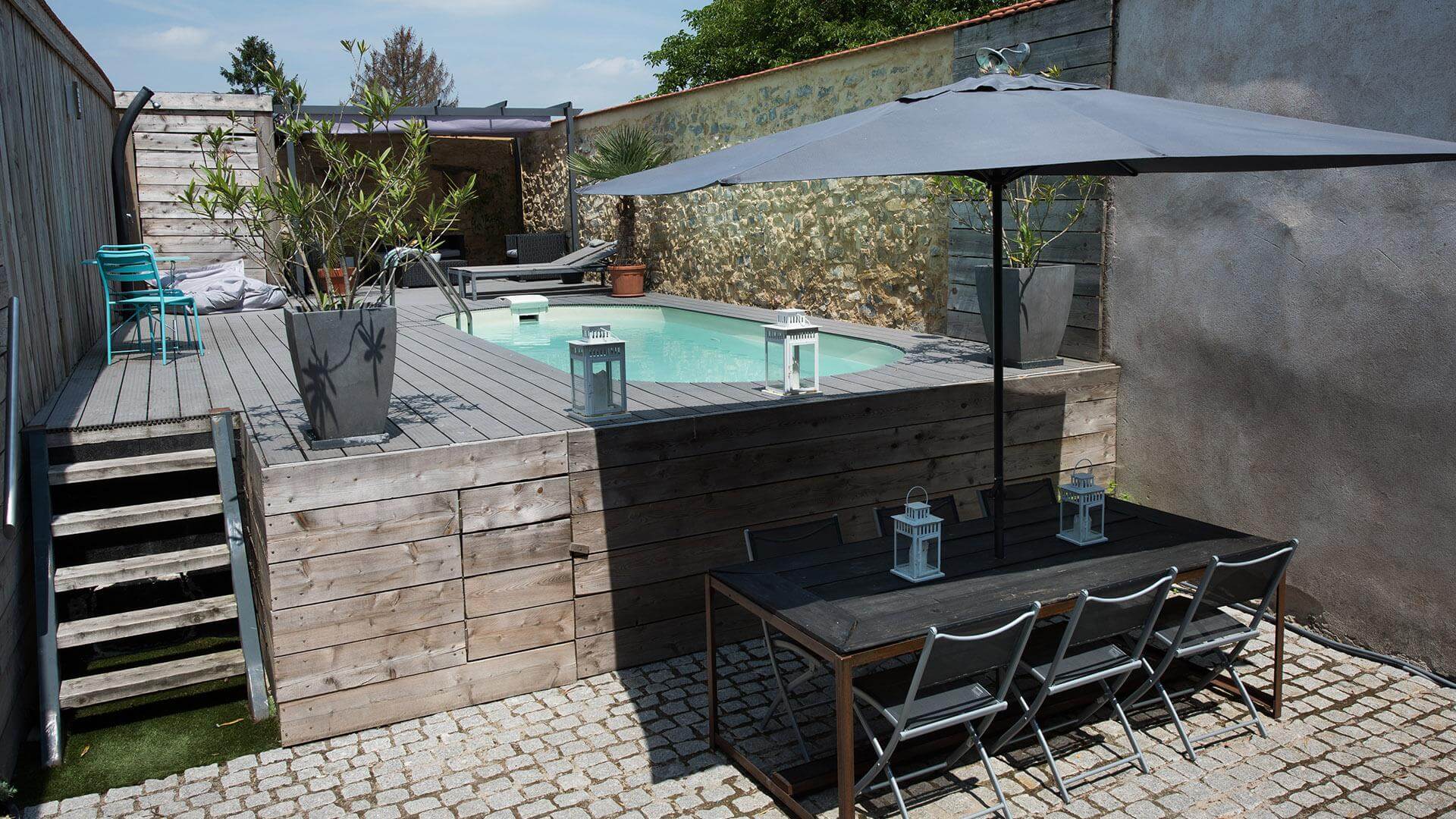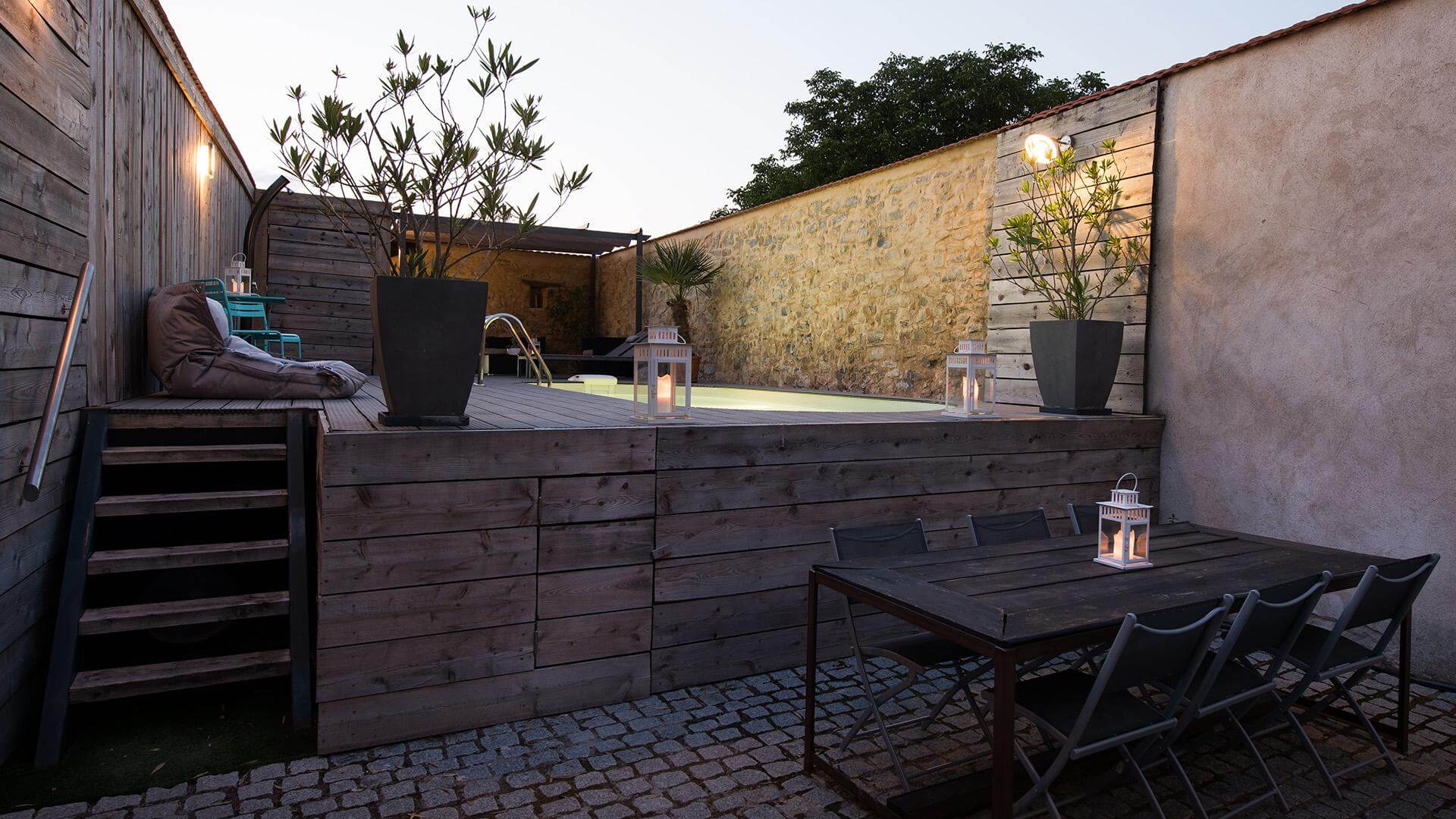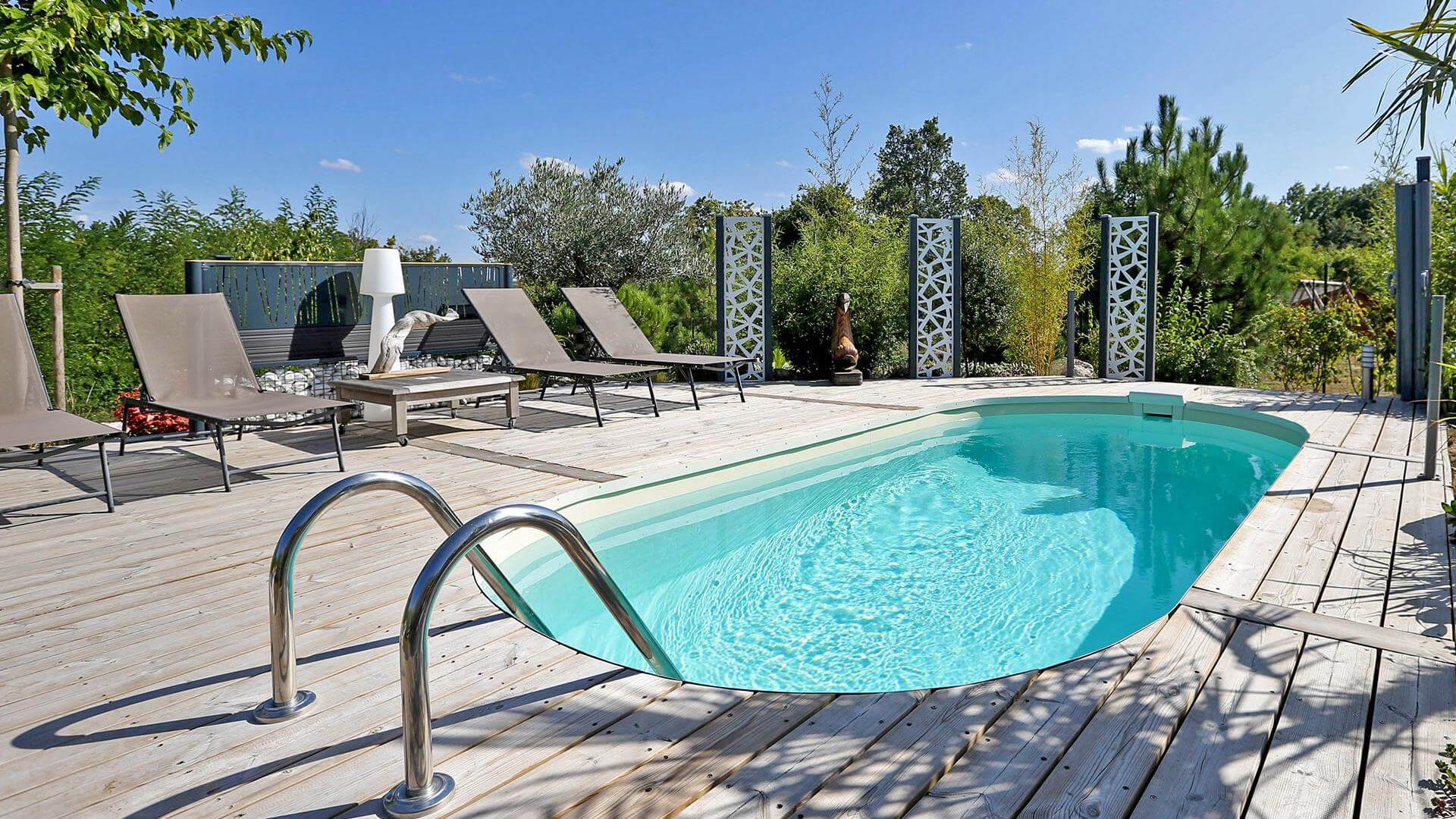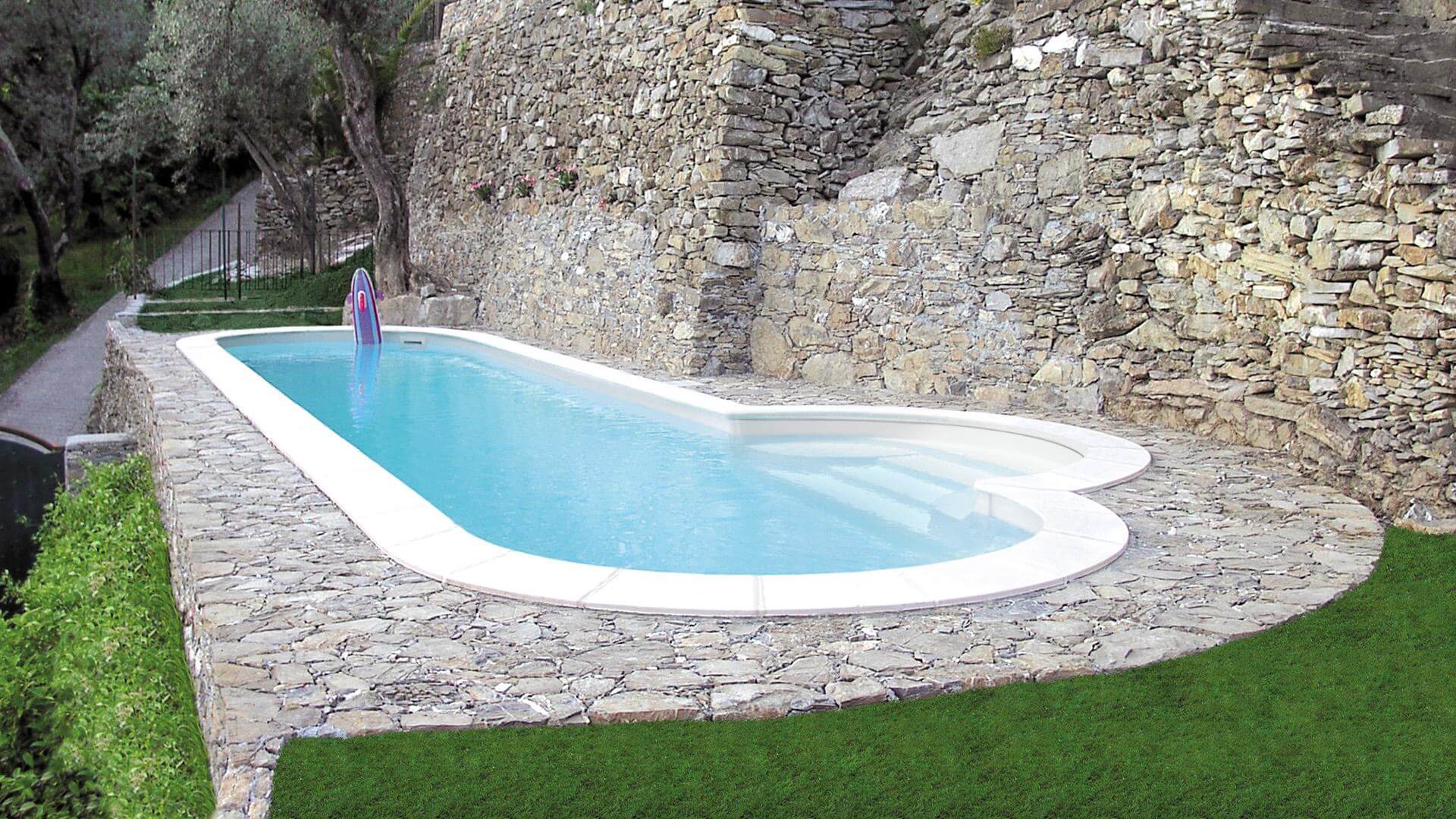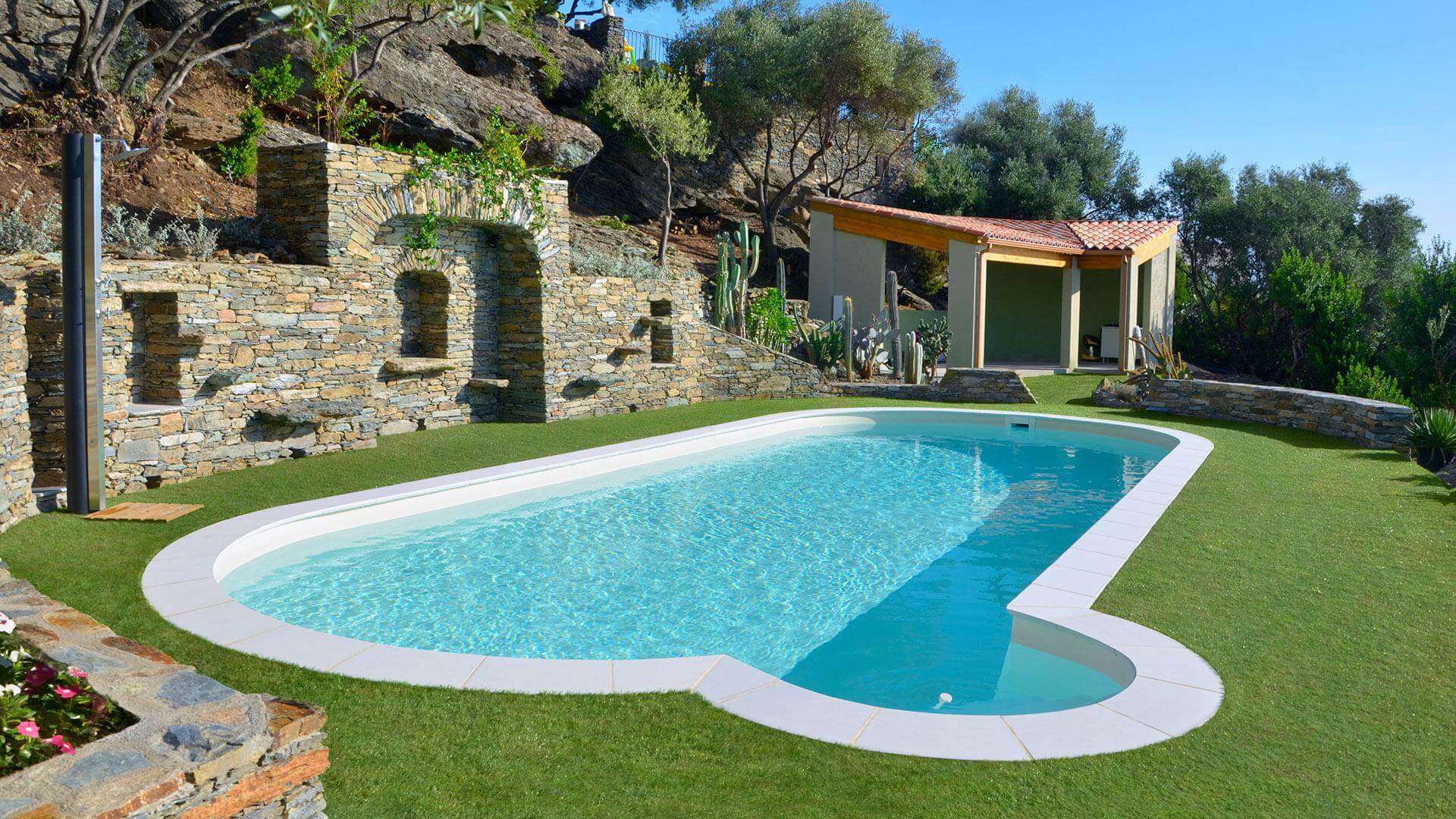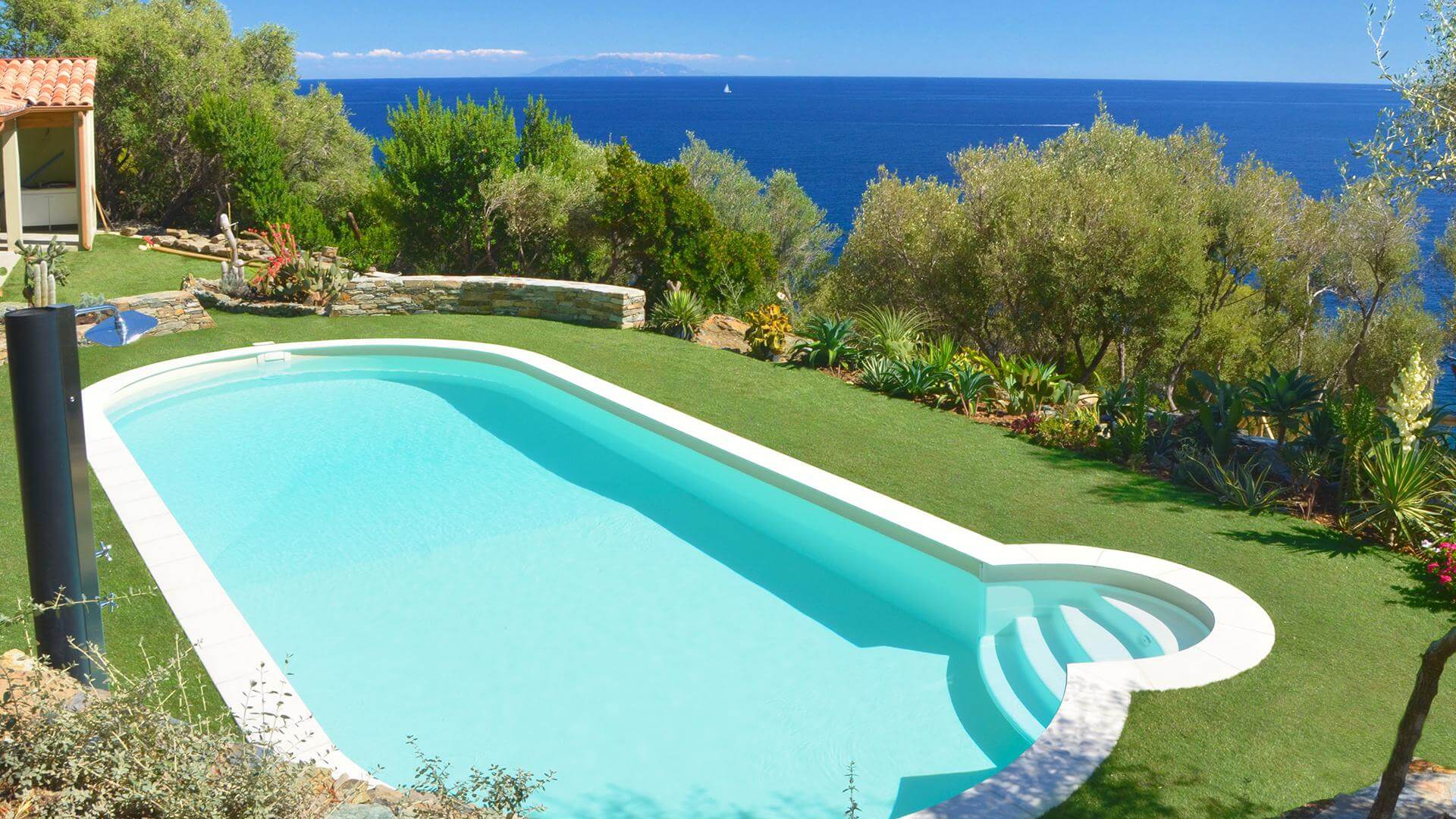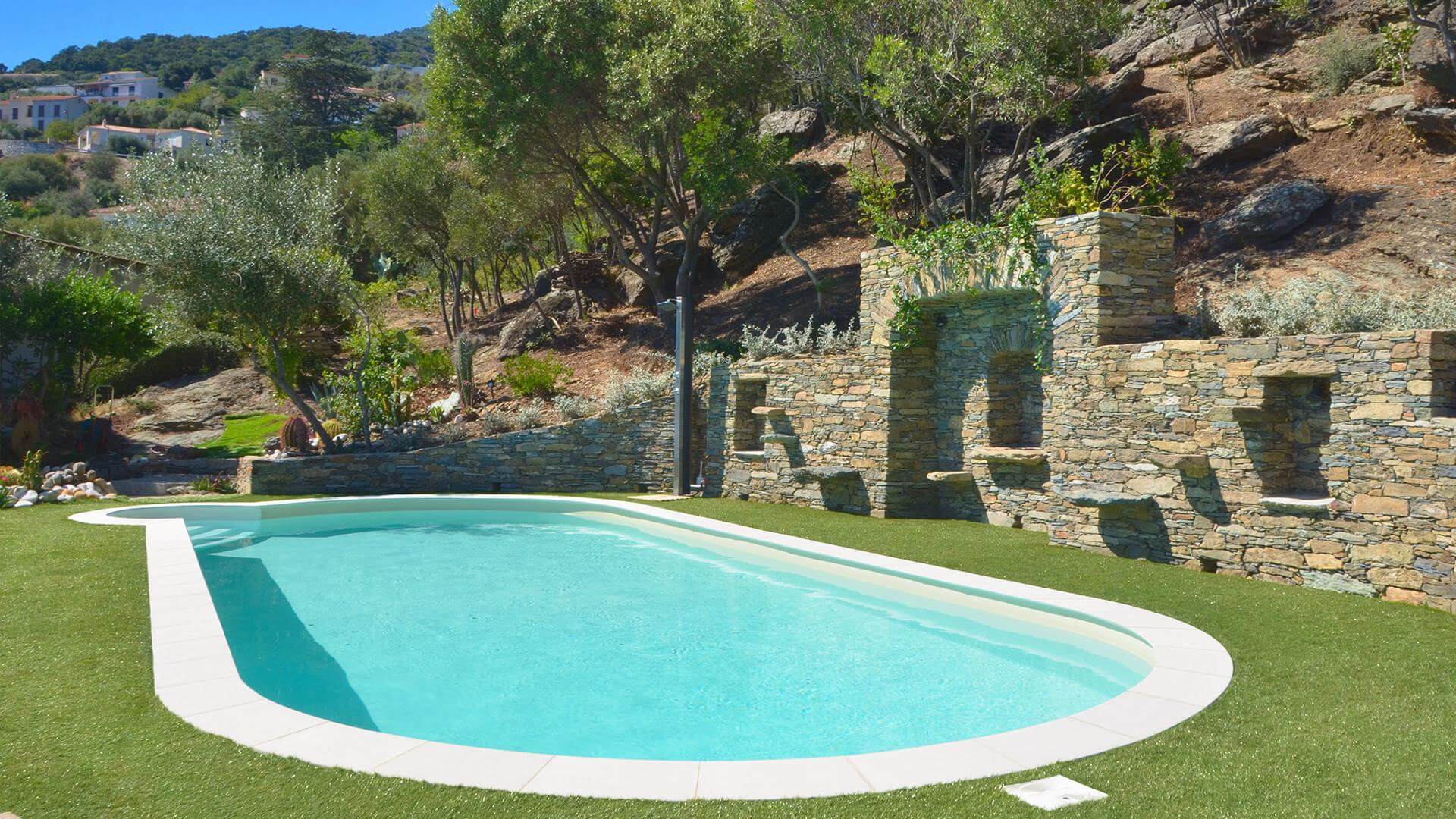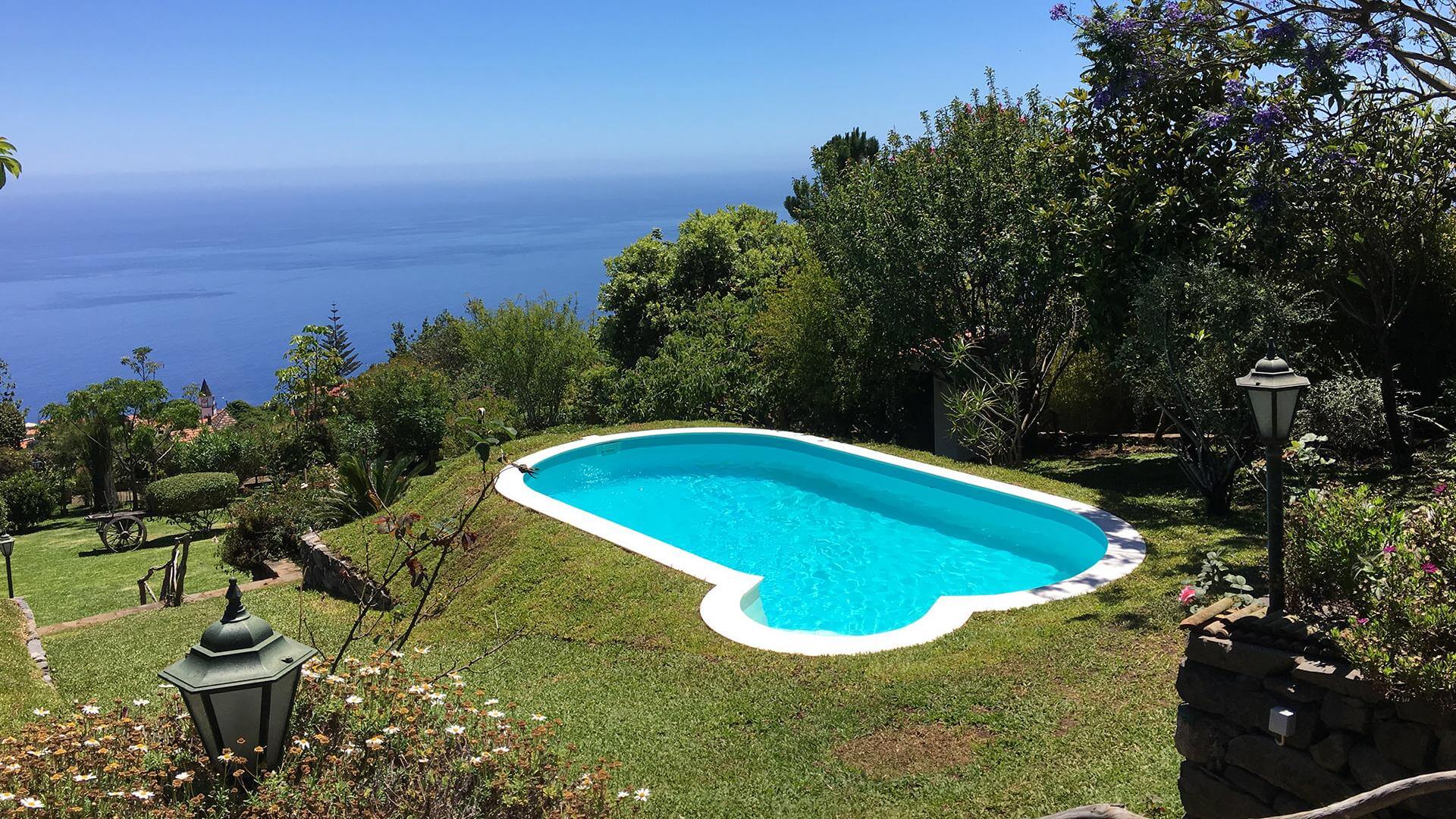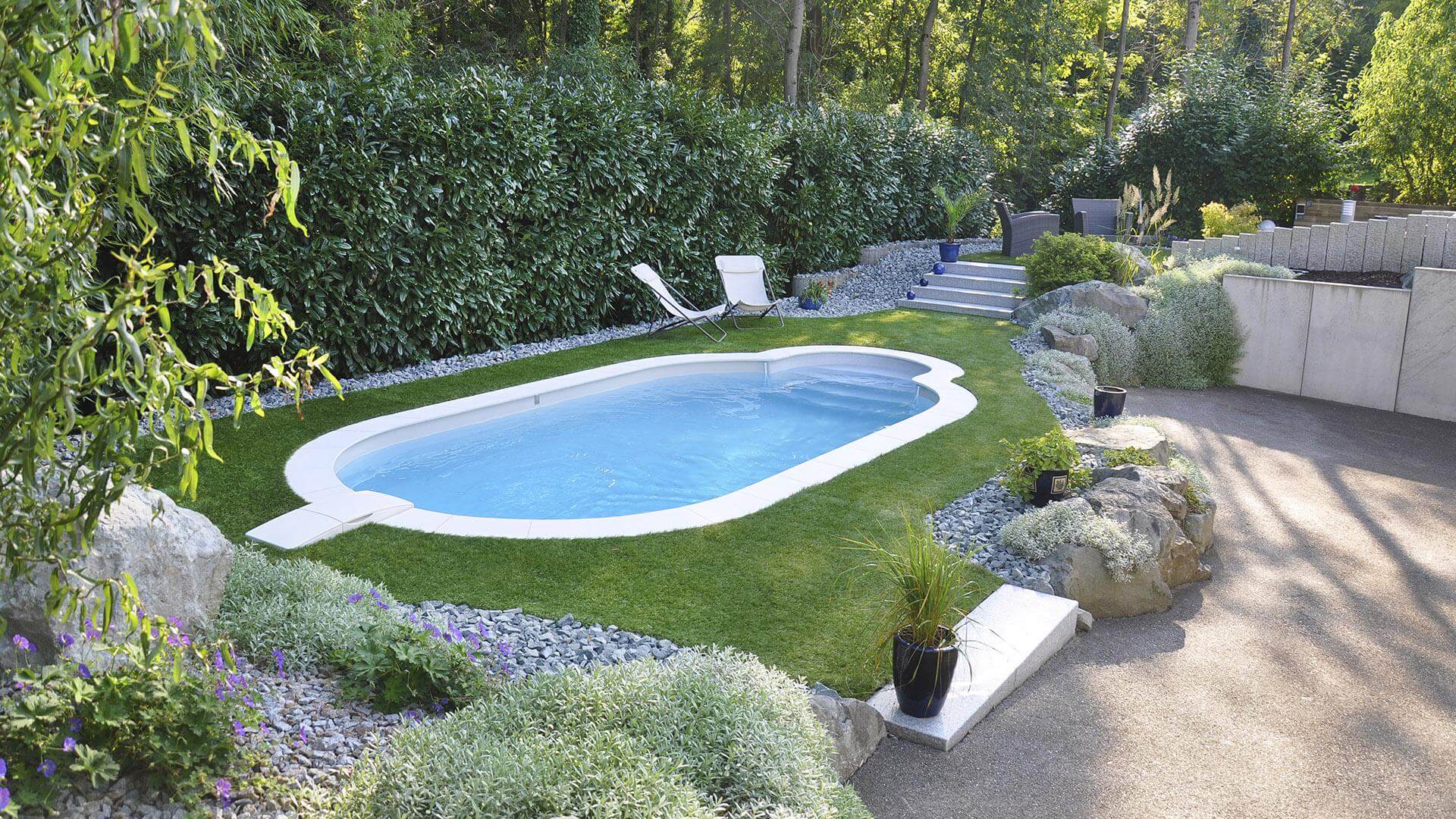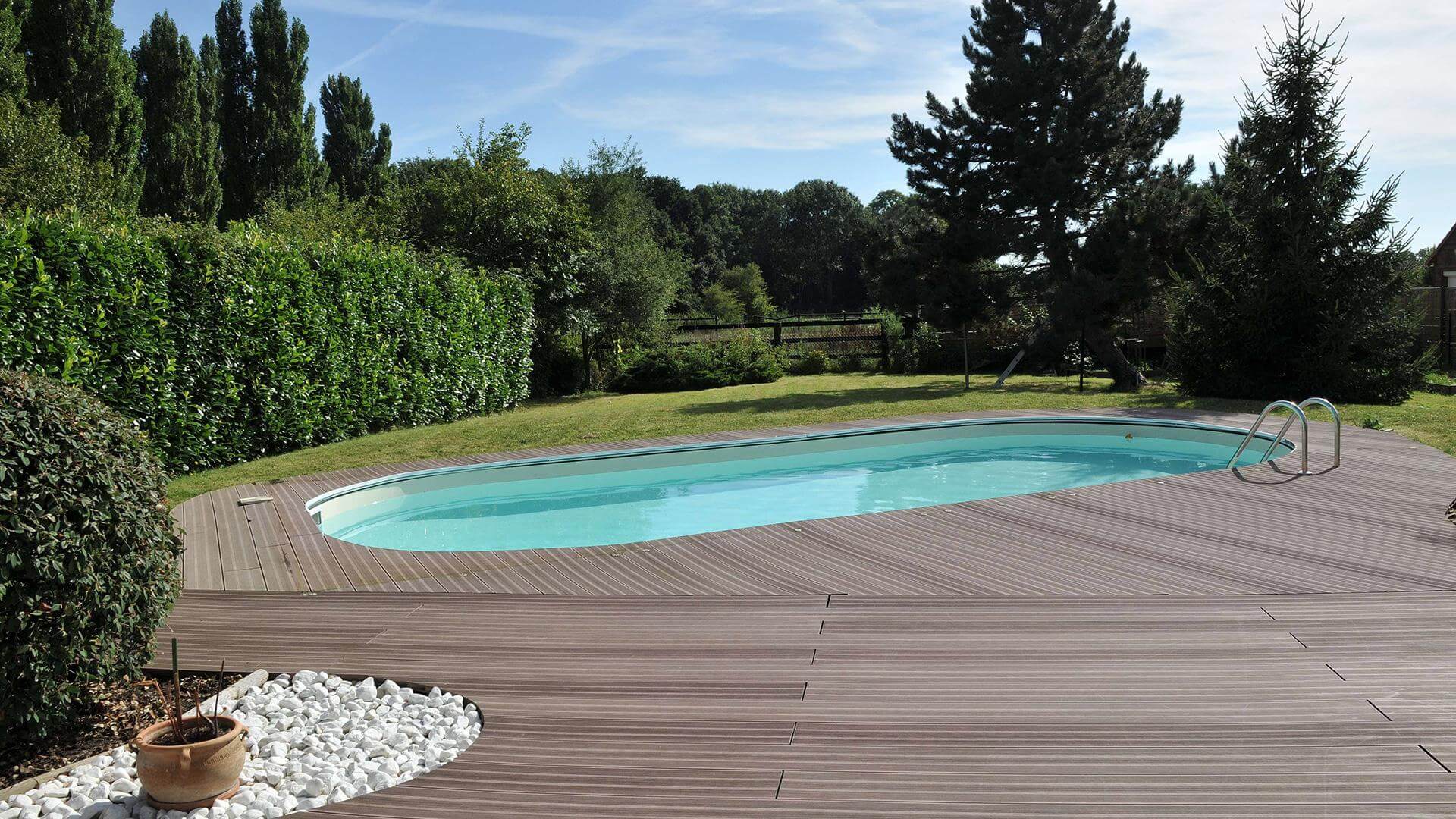 Have you always dreamed of installing a pool in your garden, but are worried there's not enough space? Choose the Olivia: as practical as it is stylish! Its oval shape looks great in any environment. With its classic contour, the Olivia is a stunning addition to your garden and the perfect setting for family fun or relaxation. Its sleek design optimises space and lets you swim that extra distance.
Why choose the Olivia ?
The Olivia's oval shape makes for easy coverage with an enclosure or standard pool cover. Its rounded contours allow for the pleasant, comfortable circulation of water around the pool. For the athletic swimmer, the Olivia can be customised to take on the dimensions of a swim lane.
Small or large, the Olivia is an oval pool that can easily be customised to meet all your pool requirements.
Dimensions
With the Olivia, the options are endless! Its length (ranging from 4.23 m to 10.33 m ) adjusts in proportion to its width (from 2.37 m to 4.75 m). Additional dimensions available by request. Thanks to its customisable dimensions, the Olivia fits gracefully into any setting - just decide how much space you'd like to devote to it. For a more athletic swimmer, this oval pool can also take the shape of a swim lane with the dimensions 11.95 m x 3.57 m.
---
Equipment as standard
Choose from Azure, Grey, Tuscan liner options. Choose from a flat (1.20 m or 1.50 m), dished or standard bottom based on your pool requirements (i.e. family fun or athletic training).
Personalise your pool
Dive in!
Free catalogue