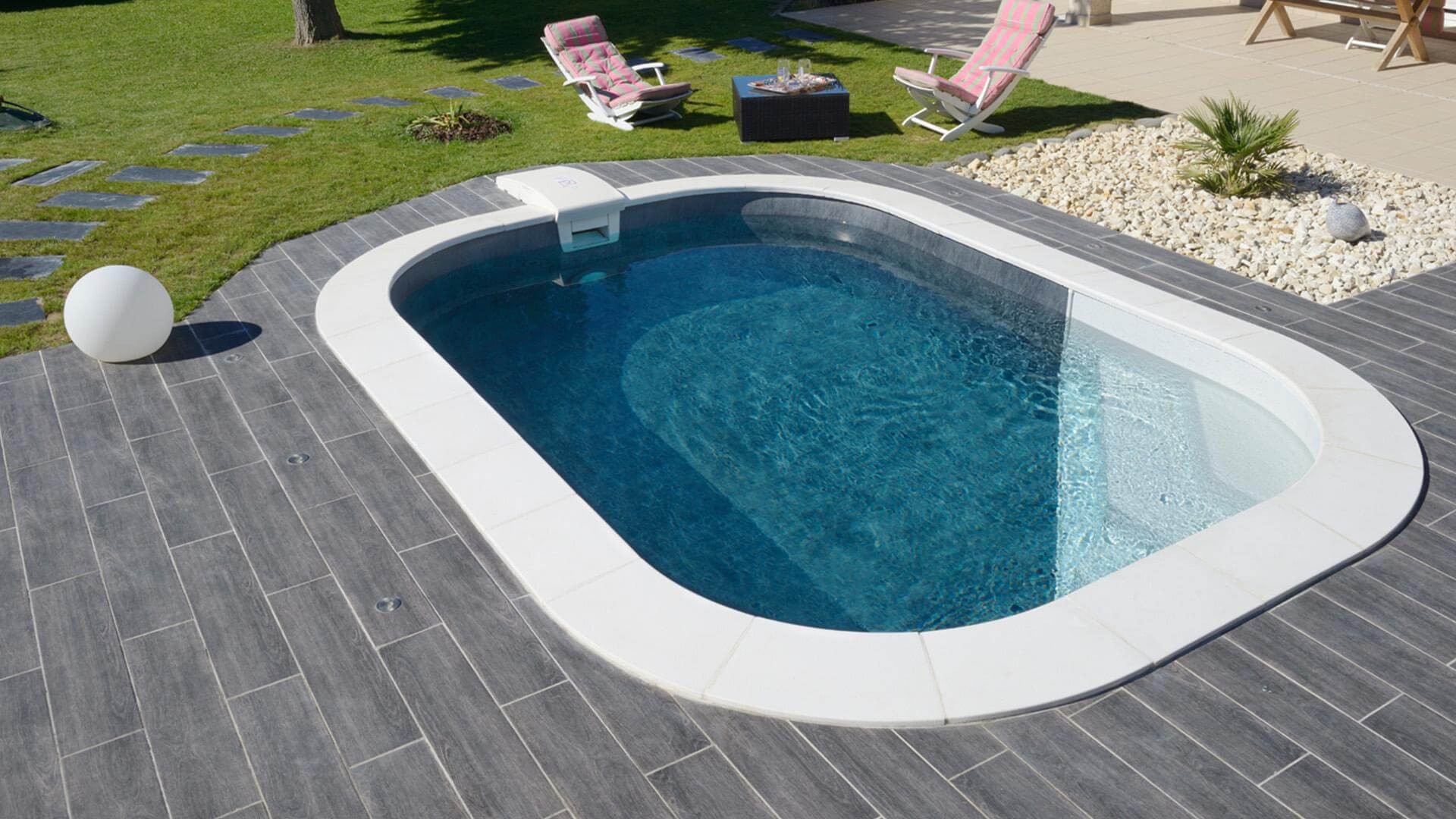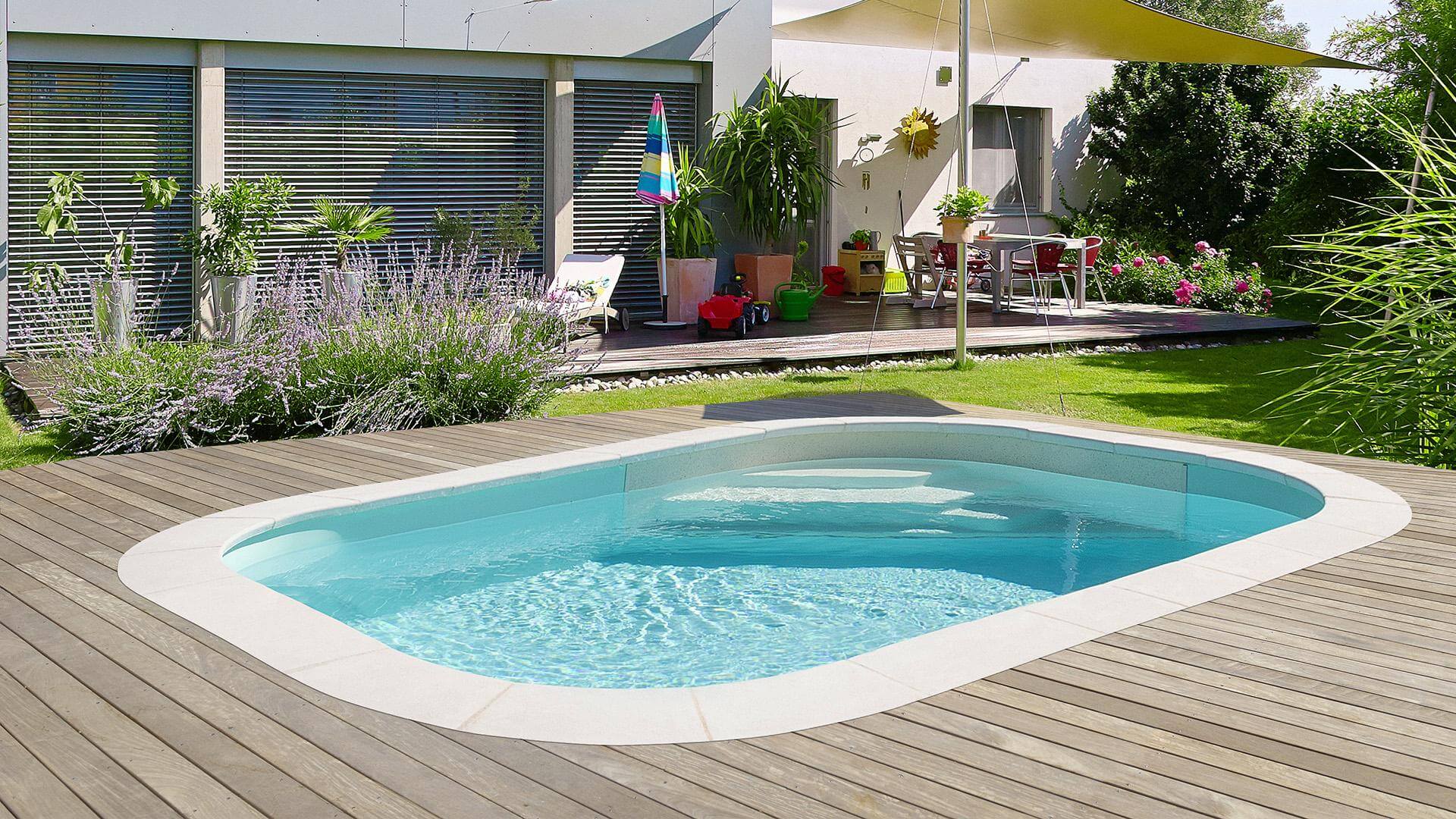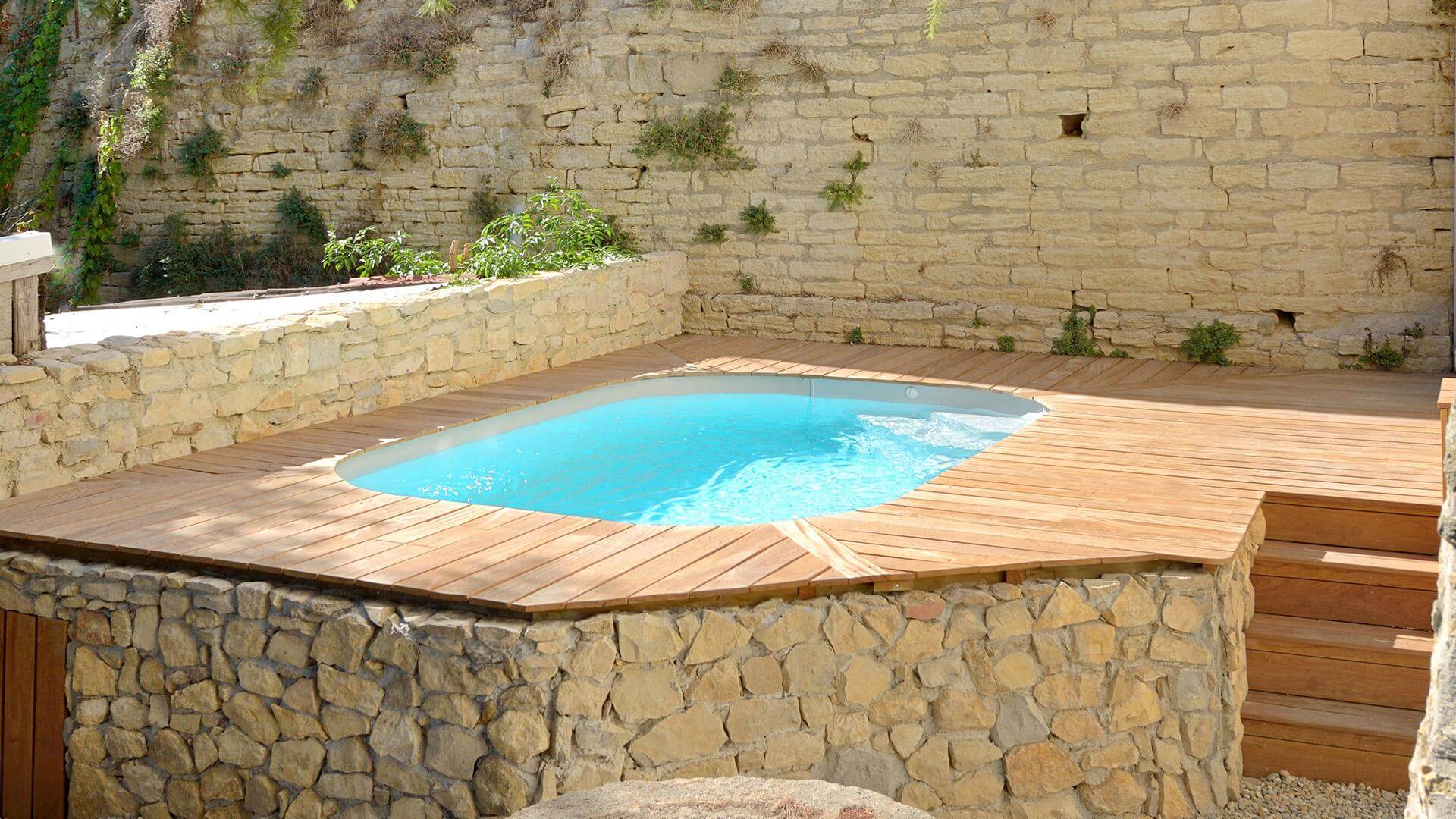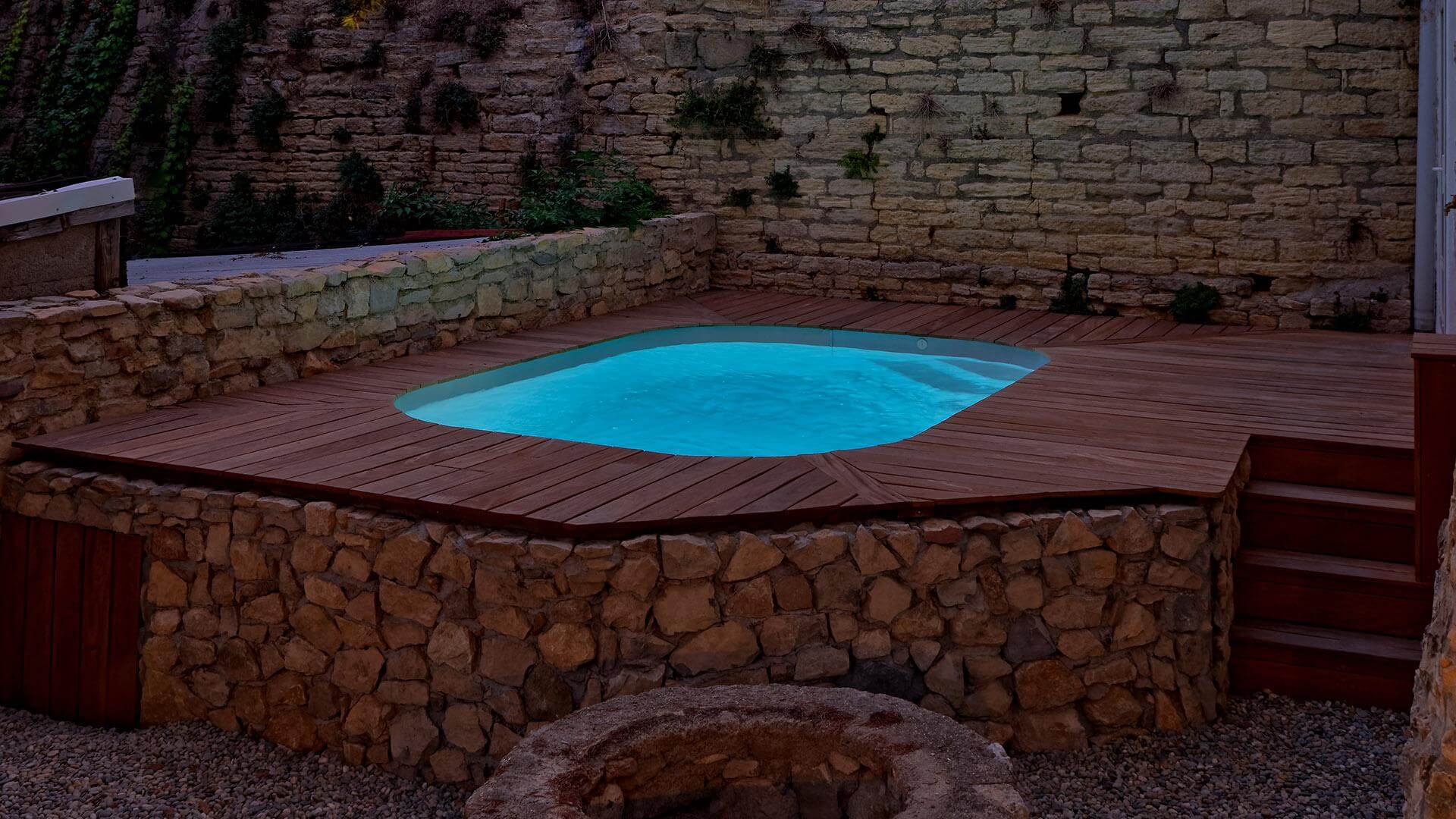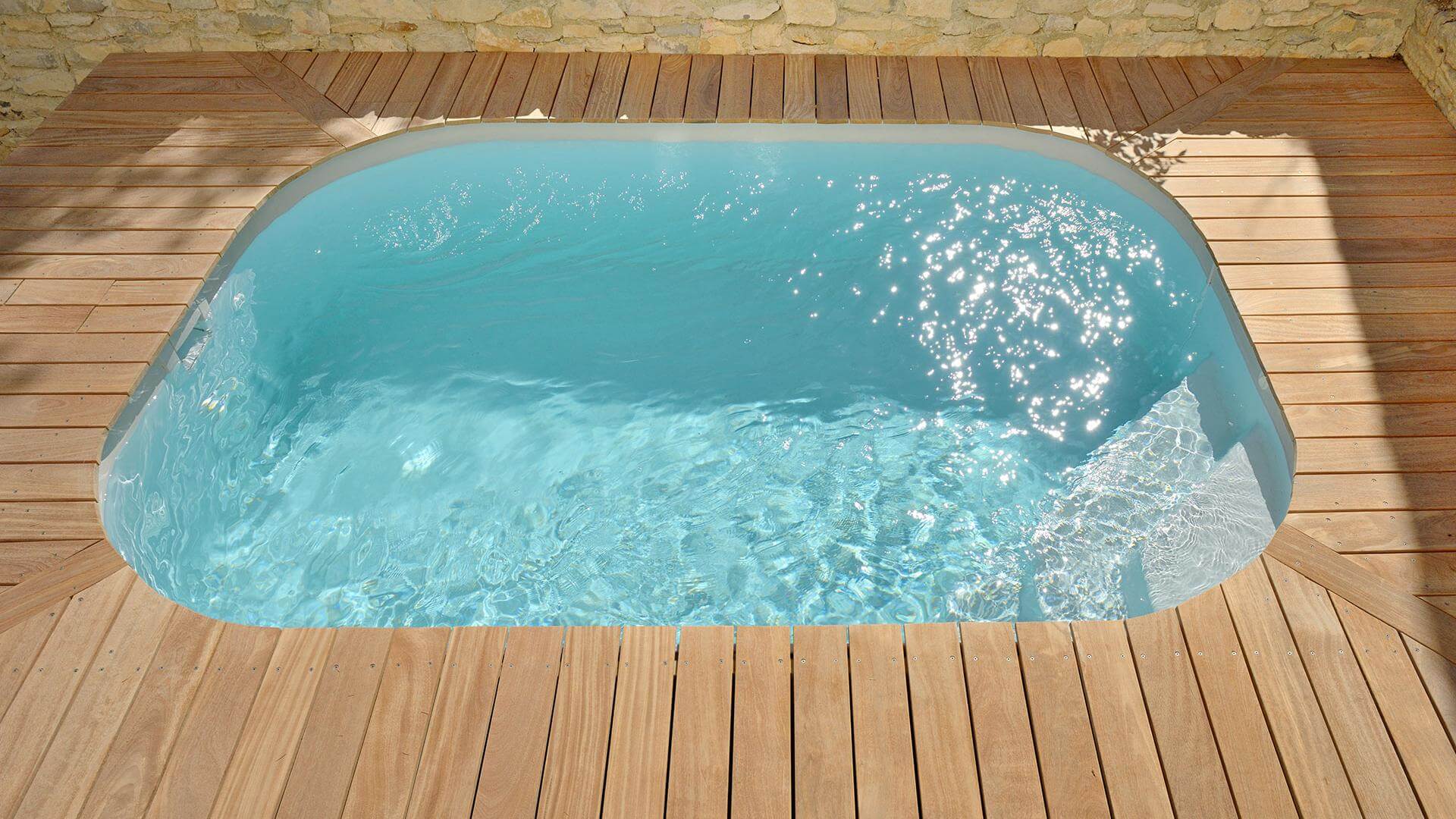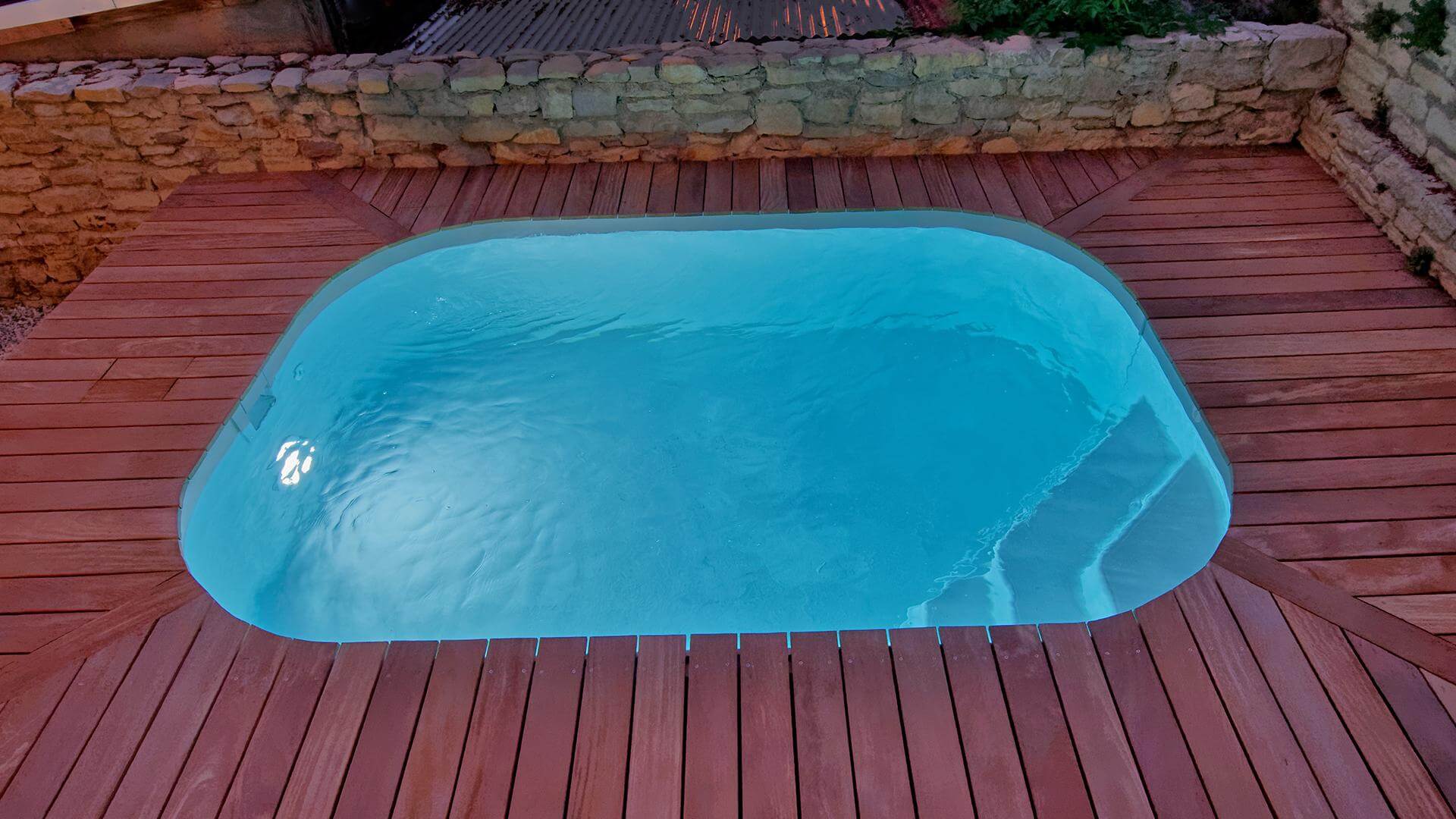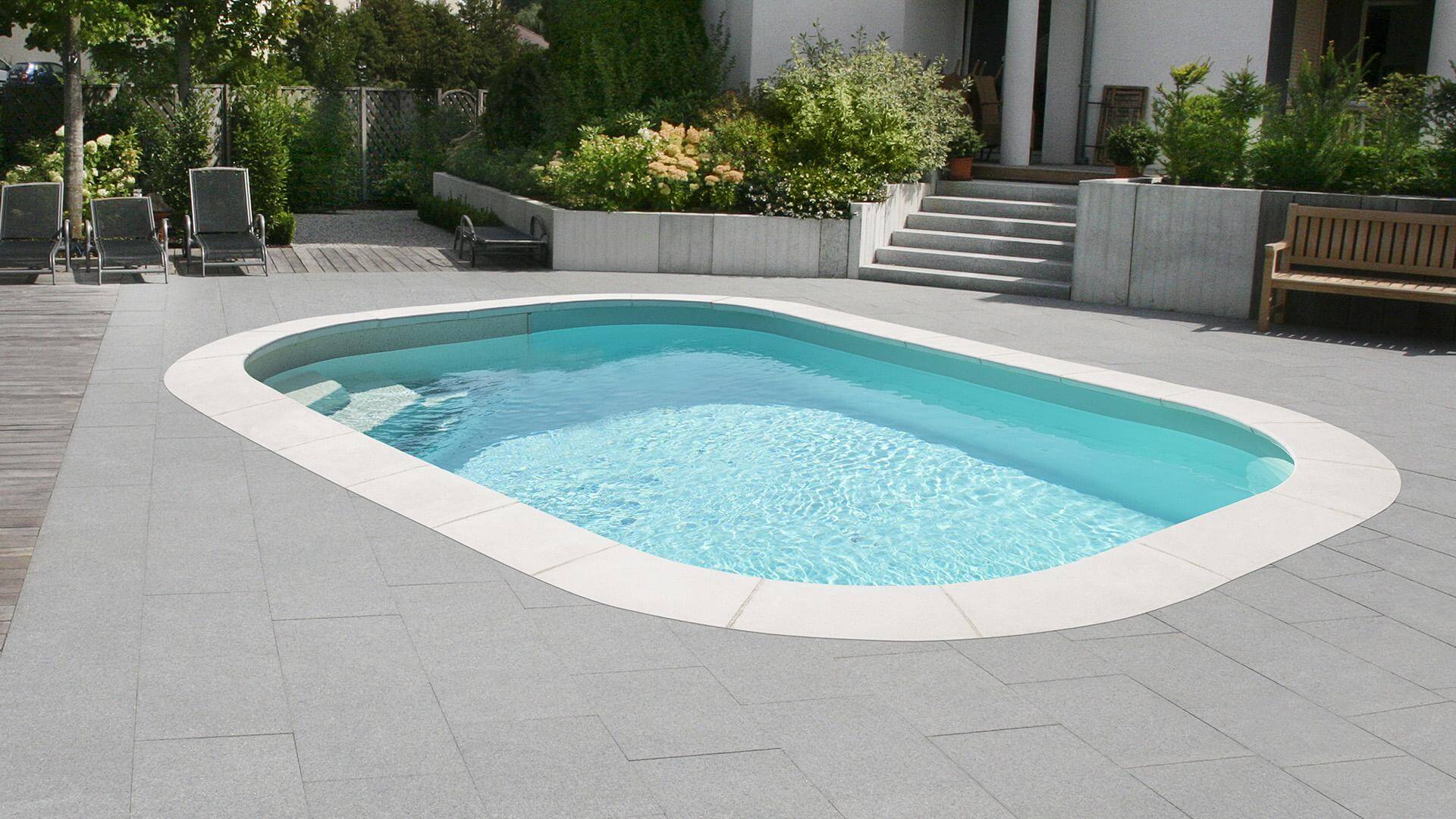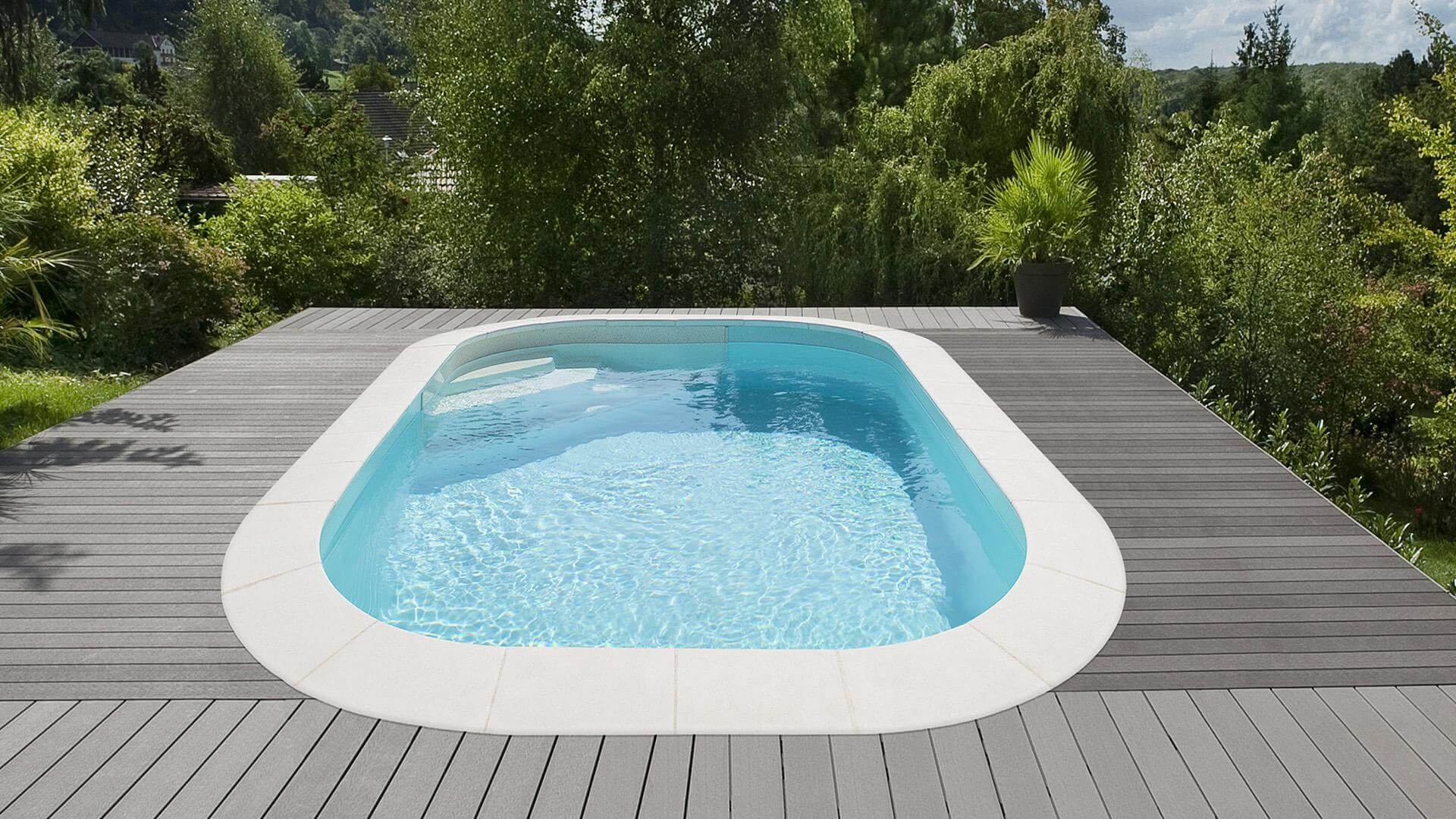 Do you long for a pool in your garden but fear you don't have enough room? Discover the new Waterair small pool, the Sara Mini: the perfect size for maximum relaxation in a minimum area. Practical and designer, this model fits in with the constraints of your garden, and you can add a range of equipment for all your needs.
Why choose the Sara Mini ?
Its small size makes it handy for cooling off and relaxing, and its length, over 3.5 m, means that you can use a swimming resistance band to stay in good shape. 
Ideal for relaxing moments and perfect for small areas, what's not to like about the Sara Mini! 
Dimensions
The Sara Mini pool is designed to blend easily into small gardens. 3.88 m long and 2.71 m wide, it is ideal for cooling off and relaxing during hot weather. This pool model comes with a 1.20 m deep flat bottom.
---
Equipment as standard
The Sara Mini is available with the liner of your choice: Tuscan, azure, grey or mint. The Inside steps incorporated into the pool enable you to make the most of its area, freeing up bathing room for maximum relaxation.  
You have a choice of filtration systems: 
Cartridge system 
Sand system 
Filwat compact System 
Our Waterair consultant will help you choose the right system for your purposes. 
Personalise your pool
Dive in!
Free catalogue