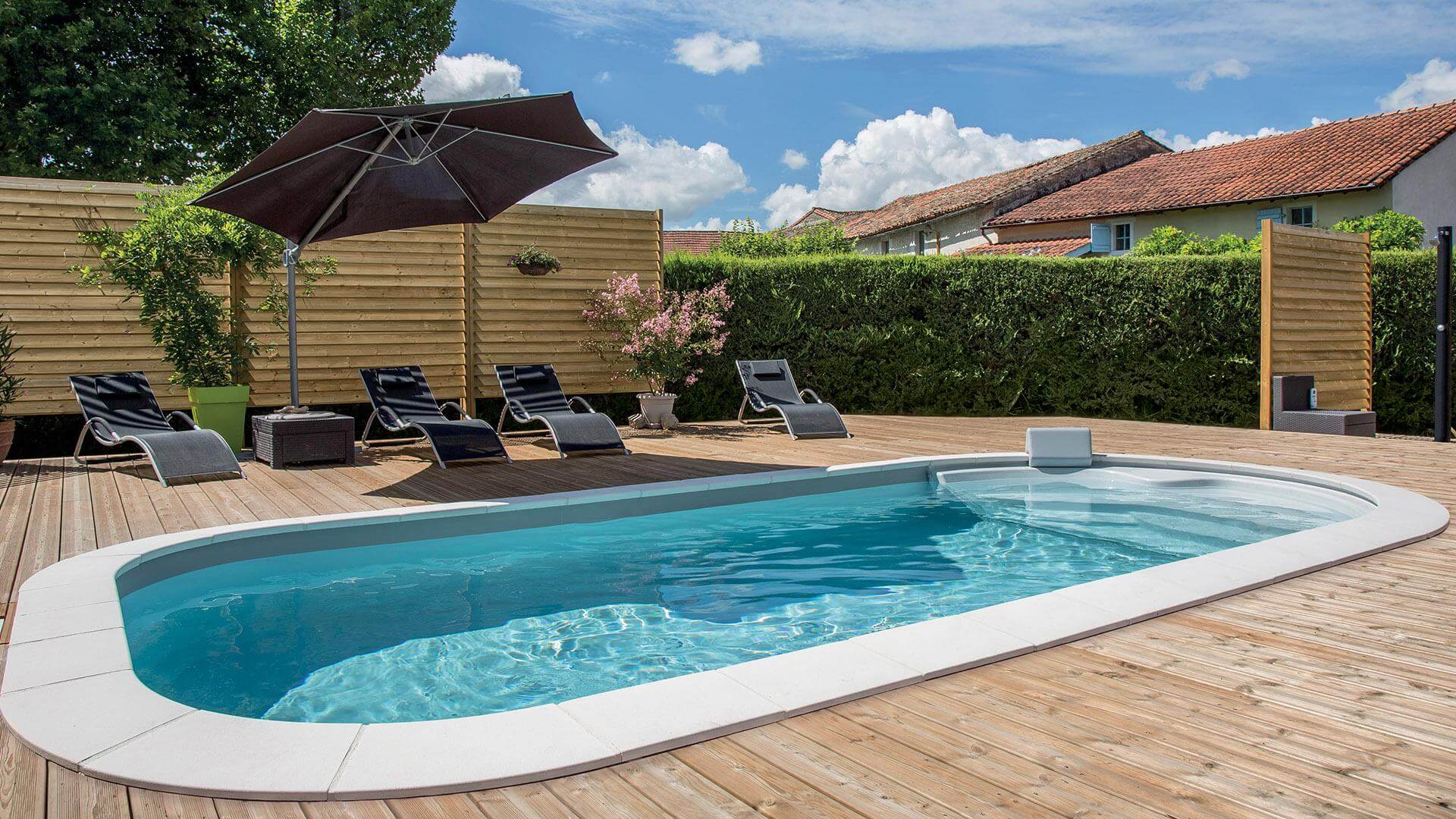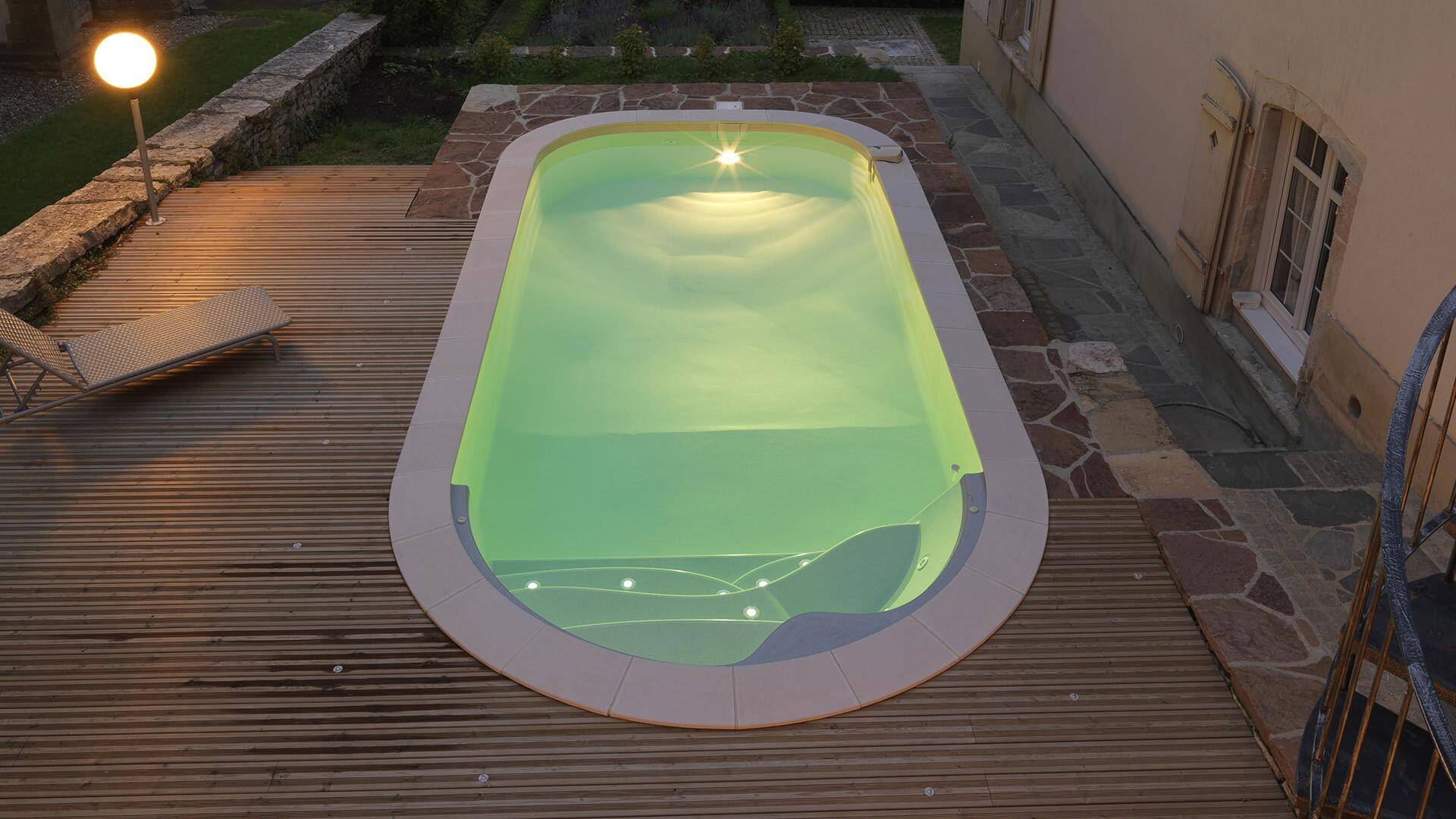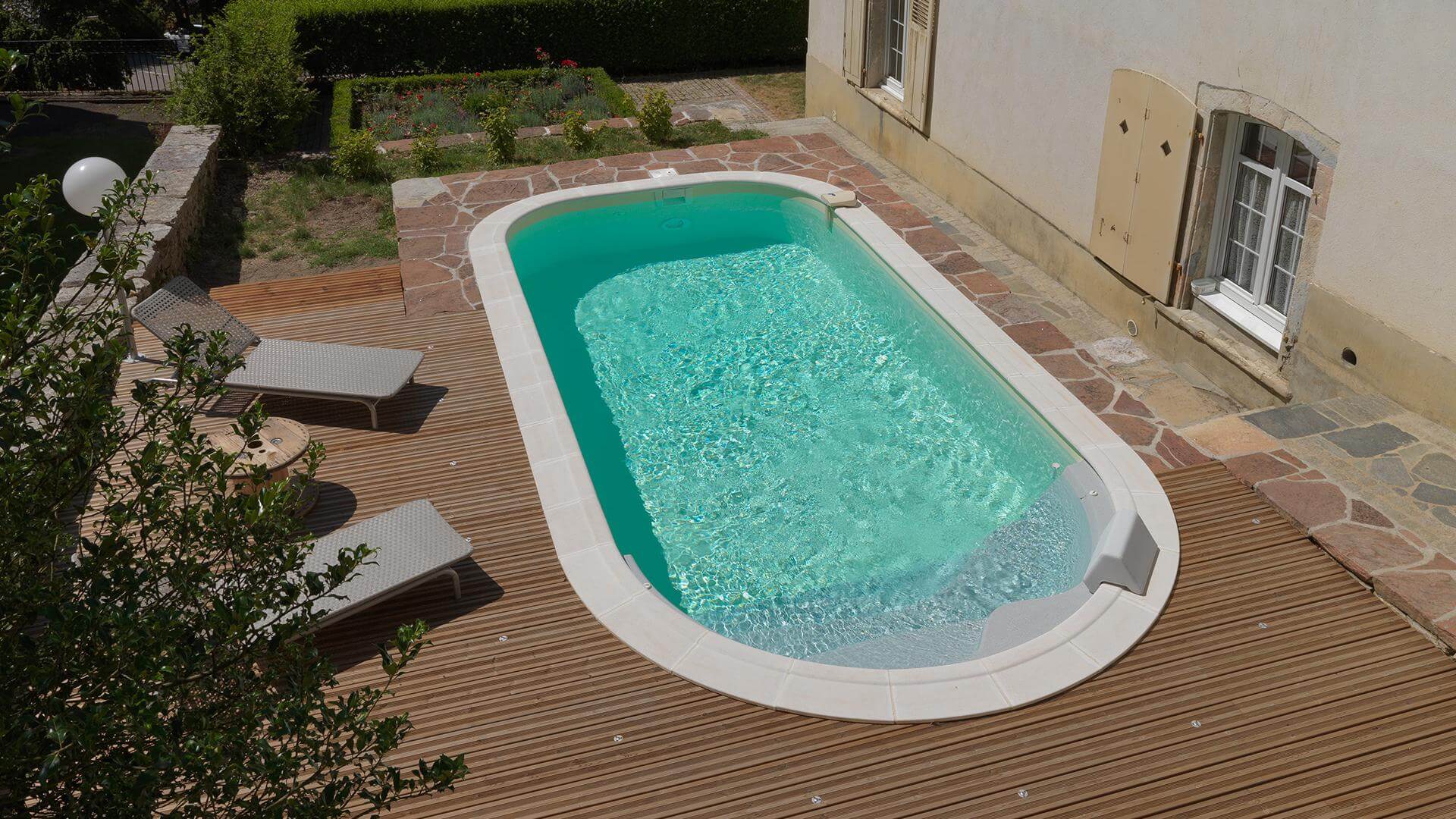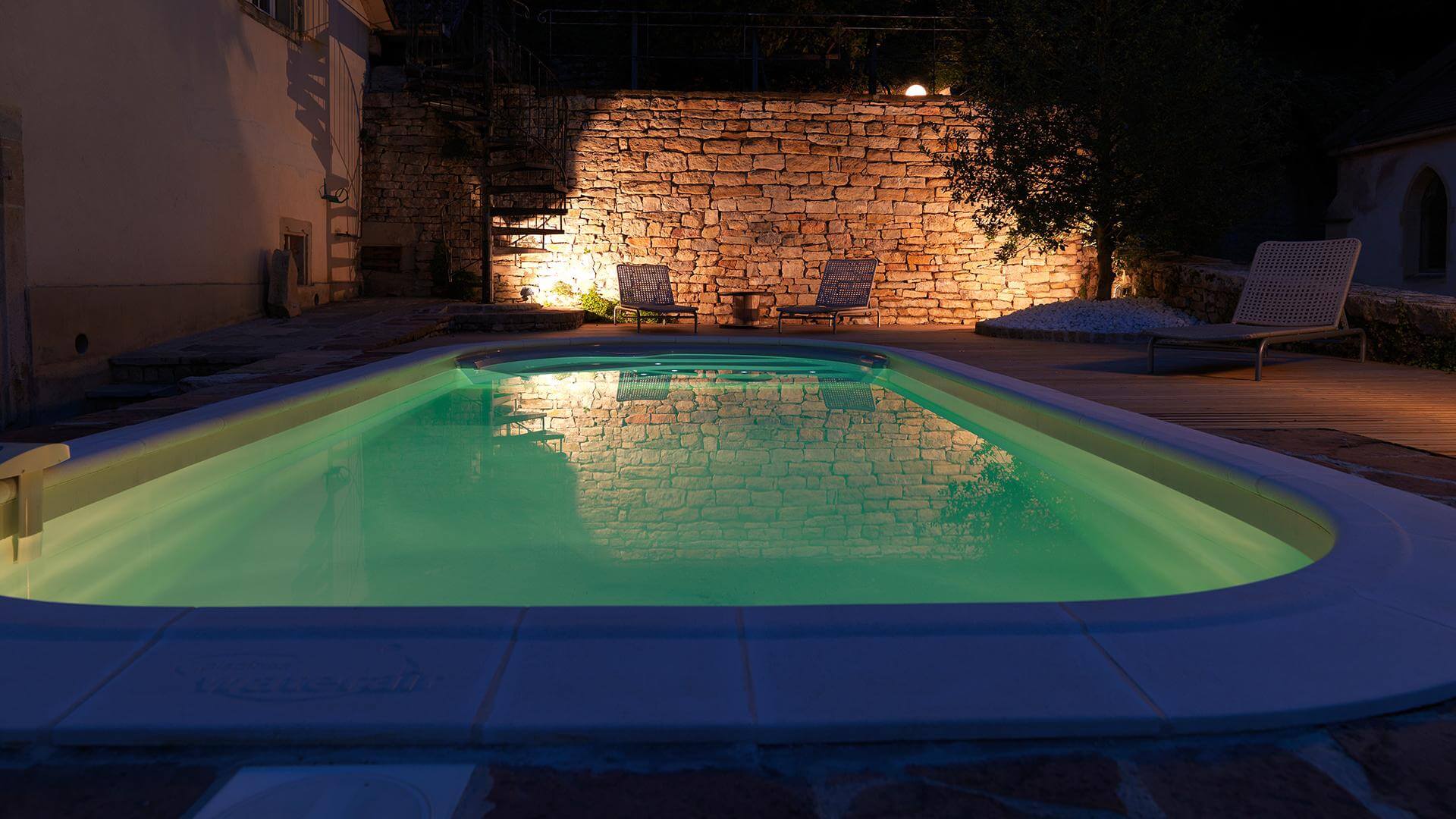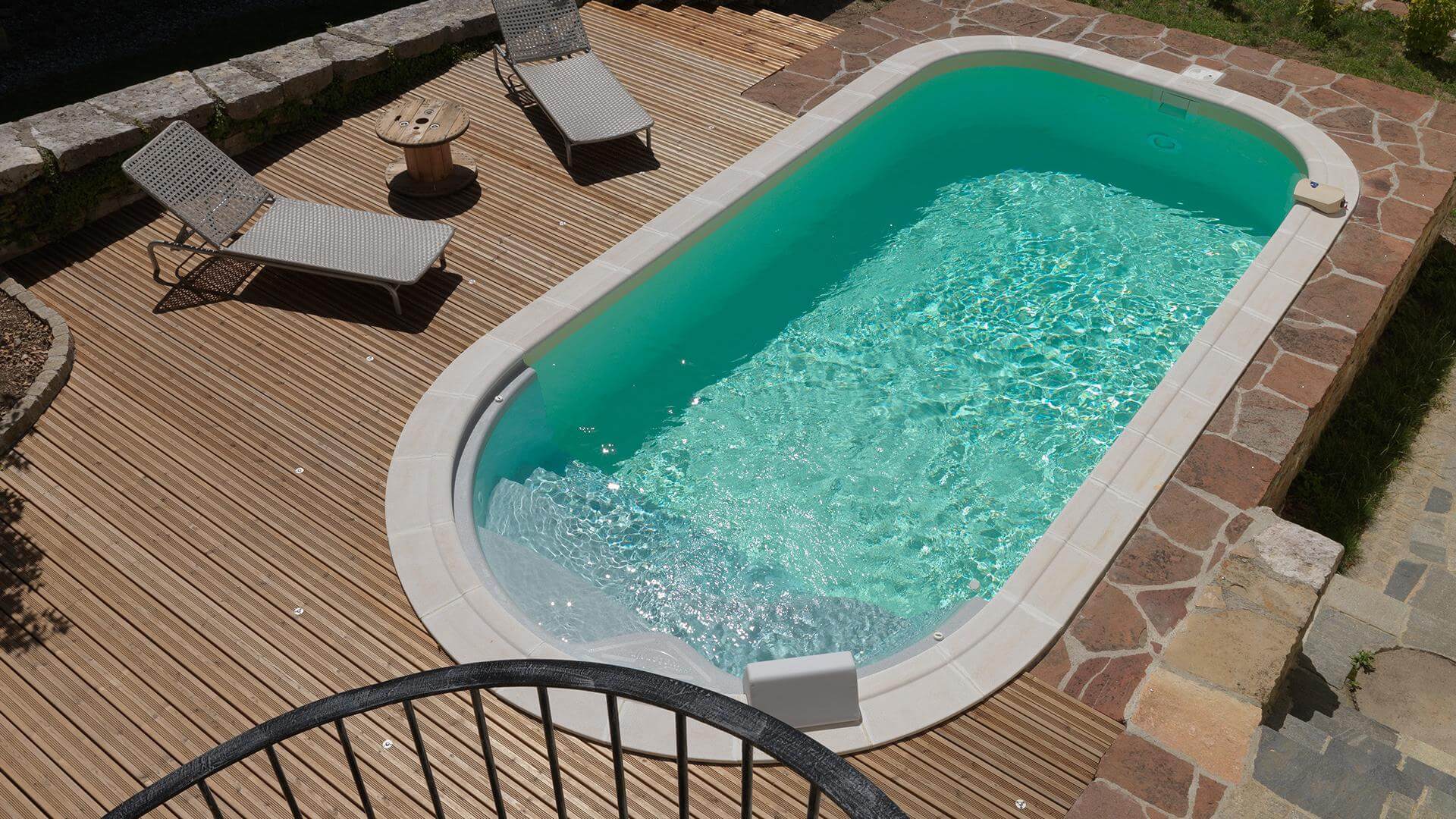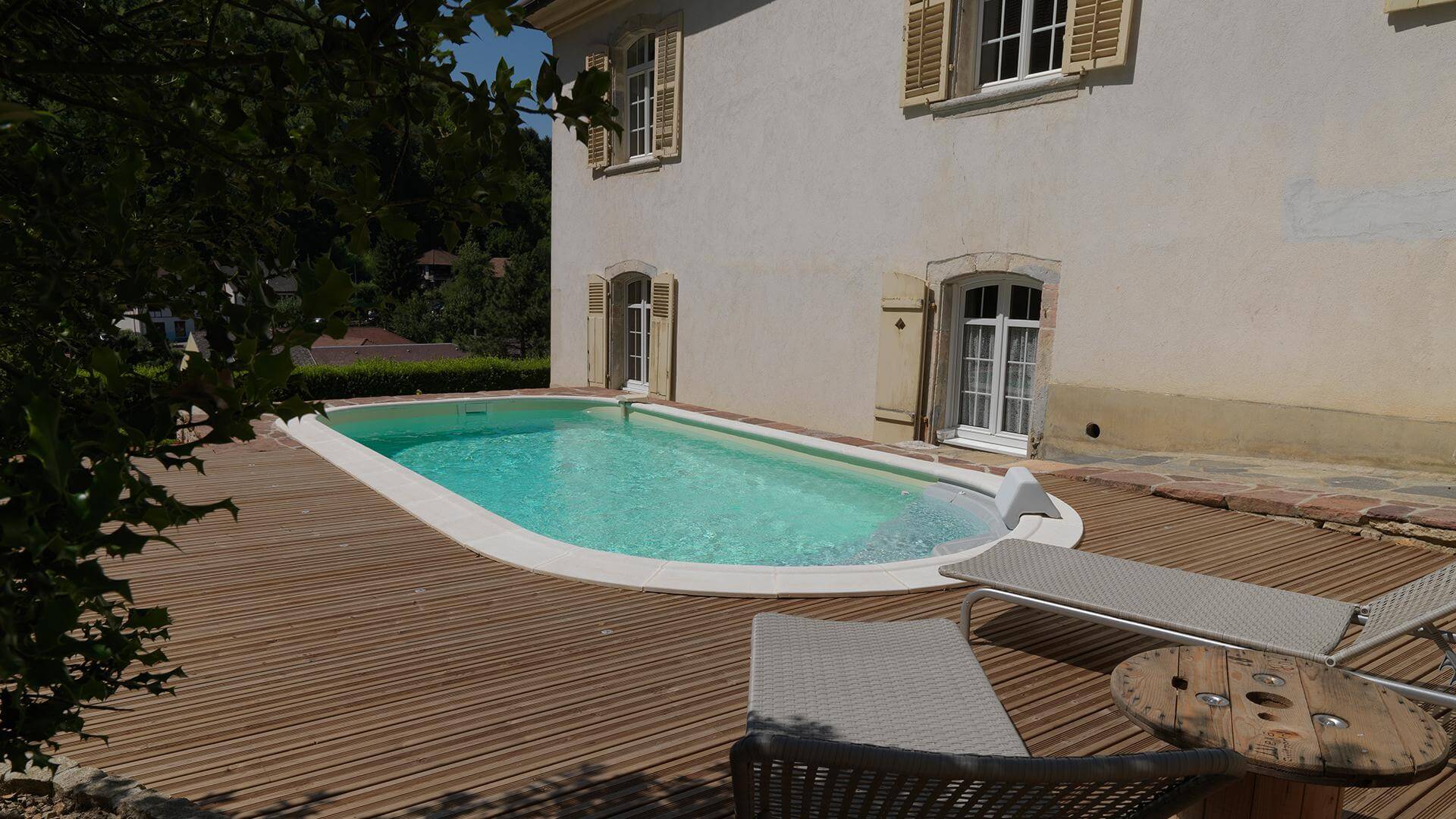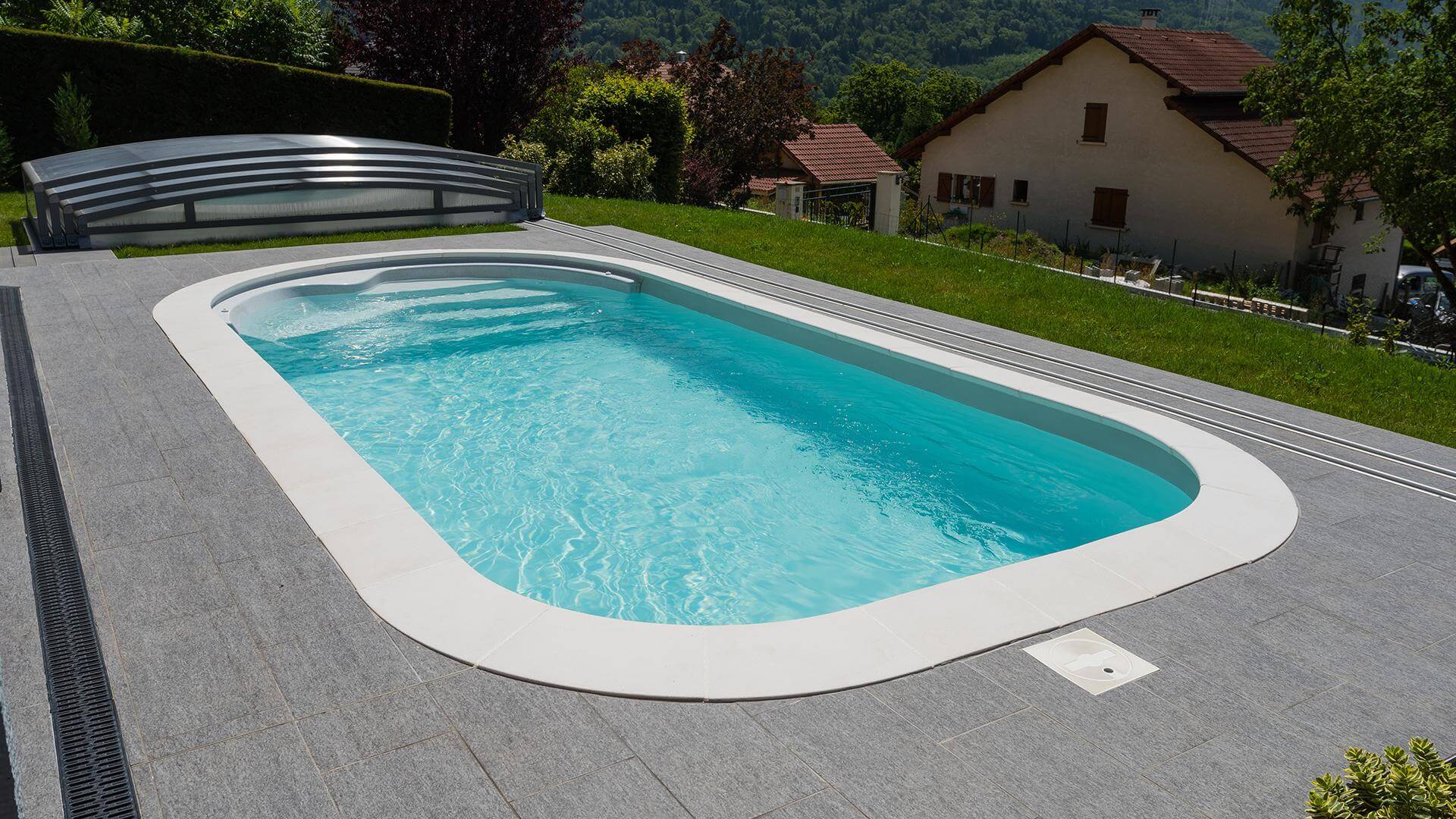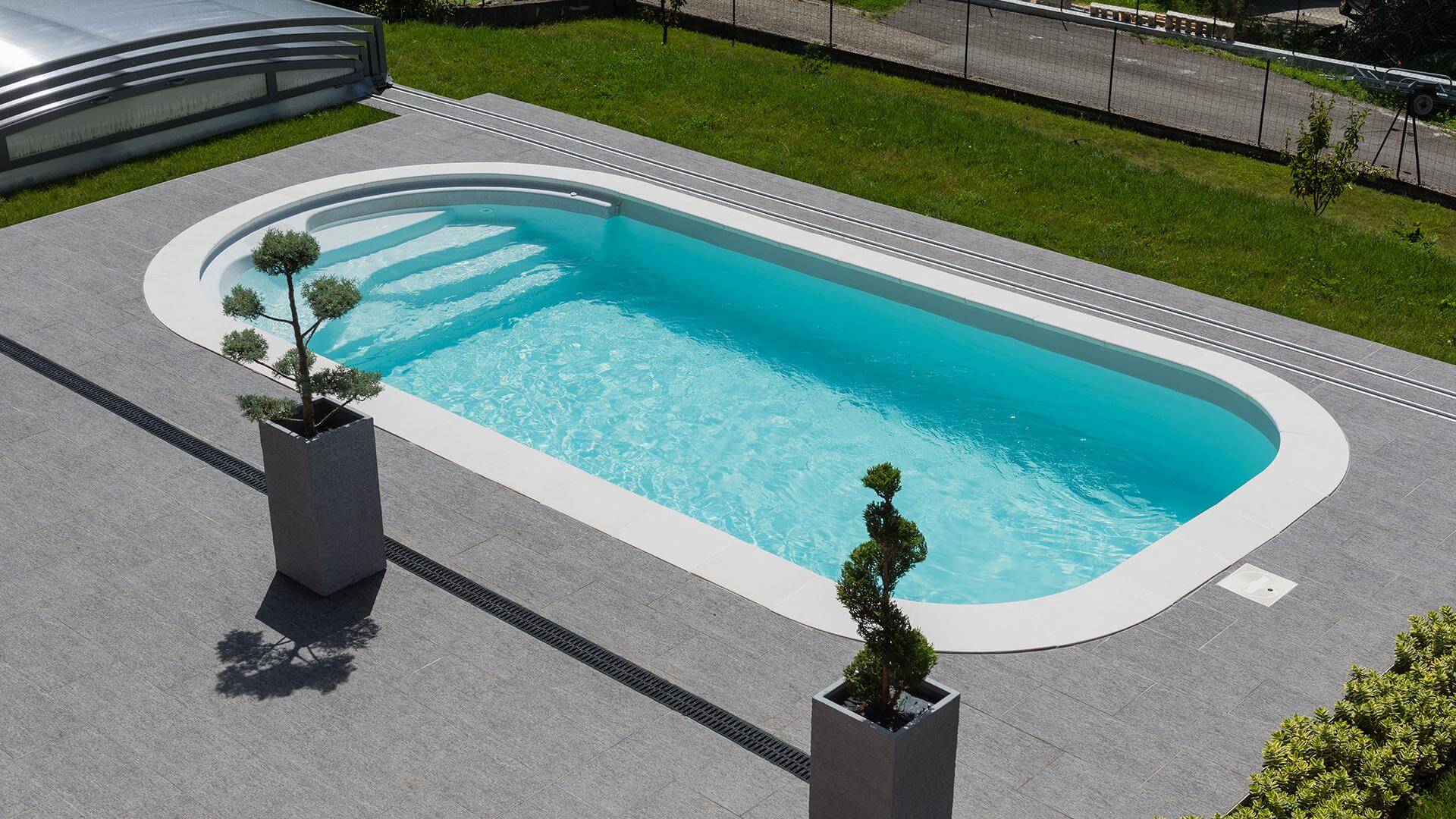 Description
The rectangular Luna pool is ingenious. Perfectly in keeping with the Pacio steps, it's a pool that fits easily into any type of terrain. The Luna pool enables you to benefit from both the pleasure of playing and restful relaxation.
The bonuses
Its main asset? Its integrated Pacio steps! The perfect place for lounging for a moment of rest and relaxation.
Because of its rectangular shape, the Luna pool is easy to cover.
Dimensions
The dimensions of this rectangular pool offer the ideal compromise for families who want to benefit from a real swimming area but have limited space. The pool is available in two sizes, with a width of 2.96m and a length of either 6.54m or 7.47m, giving a surface area of 18 or 21 m2. Plenty of space for the whole family to enjoy in comfort.
Equipment as standard
You can customise your pool with a range of amenities to enhance your comfort. The colour of pool can be adapted to your desires: Azure, Solid Grey, Tuscany or Marble Slate – the choice is yours! The Stone coping will put the finishing touches to your dream pool. Finally, select the profile of the pool bottom to suit you: flat, dished or with a mini-well. Whether you're wanting primarily a fitness or a family pool, everything is possible with Waterair Swimming Pools.